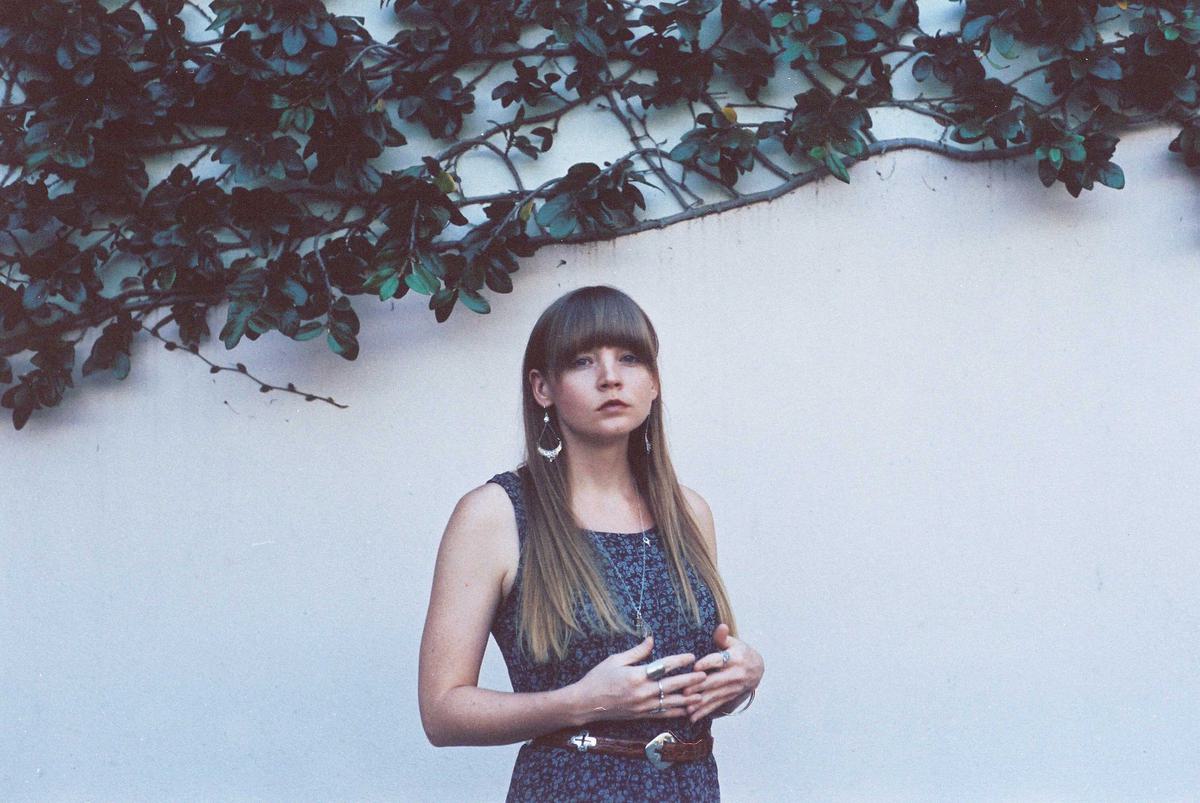 Courtney Marie Andrews on Townes Van Zandt
18 August 2017, 14:00
One incredible songwriter on another – the country inflected folk singer writes about the heartbreaking oeuvre of the Texas legend.
During a time when country stars were dressing up in thousand dollar embroidered suits embedded with rhinestones, a handful of Texas songwriters were traveling the country playing empty dive bars, and writing some of the best songs ever written. At the head of those songwriters, was the legendary Townes Van Zandt.
I've heard many say that Townes was born into a lot of money, but in a way he despised his background. At heart he felt he belonged to the movers, the shakers, and the street people. He belonged to the rusted old engines, junkies, storytellers, and rough around the edges kind of folks. It's hard to sing about that kind of lifestyle, if you haven't truly lived it, and that is something Townes deeply understood, whether he was aware of it or not. Townes wrote like a man who truly understood pain. I'm not talking about the emo, "please feel sorry for me" pain. I'm talking about the kind of pain that you own and have lived through enough to have a birds eye view of it. For the most part, audiences know when you're full of shit, and Townes wasn't because he created a lifestyle that fit his songs. Townes lived in a shack in Nashville for many years without running water, or plumbing. He played to almost no one for most of his career all around America and Europe. He hitchhiked when he needed a ride, with a suitcase full of records, and no clothes. He ruined a lot of opportunities for himself because of his addiction to booze and heroin. If he was born rich, he made himself poor and got on the level with his songs. He lived those songs, and that's what makes them so real.

In Steinbeck fashion, Townes wrote his characters deeply flawed, but still completely relatable. Most of his songs are stories set in rural America. On paper, his words read like cowboy poetry. They're flowery at the right moments, and straight to the point when the narrator is fed up with the floweriness. Writing like that walks a fine line, and Townes perfected the style throughout his entire career. Once you fall in love with one song, it's easy to fall in love with the rest. He created a world within his poetry, that makes it easy to visit if you're in the mood. People love a good story, and Townes has a special one. The mystique of is hard-luck, down-home, addiction-ridden lifestyle, has grown larger than his songs in a way. But, songs like "If I Needed You" and "Snowin' on Raton" will stand the test of time, and live longer and more prosperous than the man himself. Like any legendary piece of work, the art lives longer than its creator.
On tour, I'll occasionally throw a Townes song in my set, and I'd say about a third of the time when I do, there's an older gentlemen who approaches me after the show, to tell me about the one time he saw Townes play back in the 60's or 70's. Every story these men tell includes a tidbit about how empty the bar was they saw him in. Whether the bars were empty due to Townes's crippling self-destruction, or the world's akin to blindness when it comes to true talent and art, we will never know. But, in the 80's his break came, and finally garnered him some much deserved attention. Four country greats made his songs known to the world. First, Don Williams and Emmylou Harris with "If I Needed You," then Willie Nelson and Merle Haggard with, "Pancho and Lefty." That success, along with a tour in the 90's with Cowboy Junkies, started to allow him to play to a couple hundred people a night, rather than a handful. Just when the world was starting to pay attention, Townes' life ended.

Sadly, part of his legend is so intriguing to audiences because of how heartbreaking it is. It took way too long for the world to recognize the greatness of Townes Van Zandt. Why do some of the world's greatest creators have to do endure so much suffering? That's a question I will always ponder. All I'm certain of is that his songs changed my life and outlook on writing, and I'll forever be in debt to his body of work. I know his legend will continue to grow, because we still have the stories and the songs. And I guess that's all we need. Thanks for everything, Townes.
Courtney Marie Andrews' new single, "Near You", is released on September 15th via Loose, alongside a re-release of On My Page on August 25th. She is playing at this year's End of the Road Festival, ahead of
UK dates in September
.