It's a fact that's perhaps not wholly surprising, given his ever-expanding catalogue of anthemic singles, full of big, crescendo-heavy choruses that lean hard on a slate of life-affirming ideas. Run. Discover. And, oh yeah (the general take-away message) live life to your fullest.
But the same simplicity applies to the musician's conversational skills. Even though it's an interview that we're after, he checks multiple times to make sure I'm alright before we dive in. When he finds out my strangled voice is due to particularly nasty autumnal allergies, he commiserates, confessing that he too gets nasty hay fever.
Musicians! They're just like us!
That is until we get to the matter of his musical backstory. There the whole common man narrative falls apart only replaced with something far more cinematic. Save for an encounter with a gang where he was beaten at age eighteen, he literally has had nothing stand between him and his dreams. ("I don't want to talk about that," Grennan snaps when the violence is brought up, his voice turning cold for the one and only time during our conversation. For my part I assure him that I wouldn't particularly talk about my dark days on the record either.)
Instead, the twenty-two-year old describes his ascent to popularity (an ascent that continues to happen as you read this) happened so simply one would be mistaken for assuming it was written in the stars.
"I played football for a bit," he says, setting the scene of his musical genesis. "And then didn't really get on. I was at a party one day and got really really drunk and started singing. From there I loved doing it. I helped a friend out with an A-level project."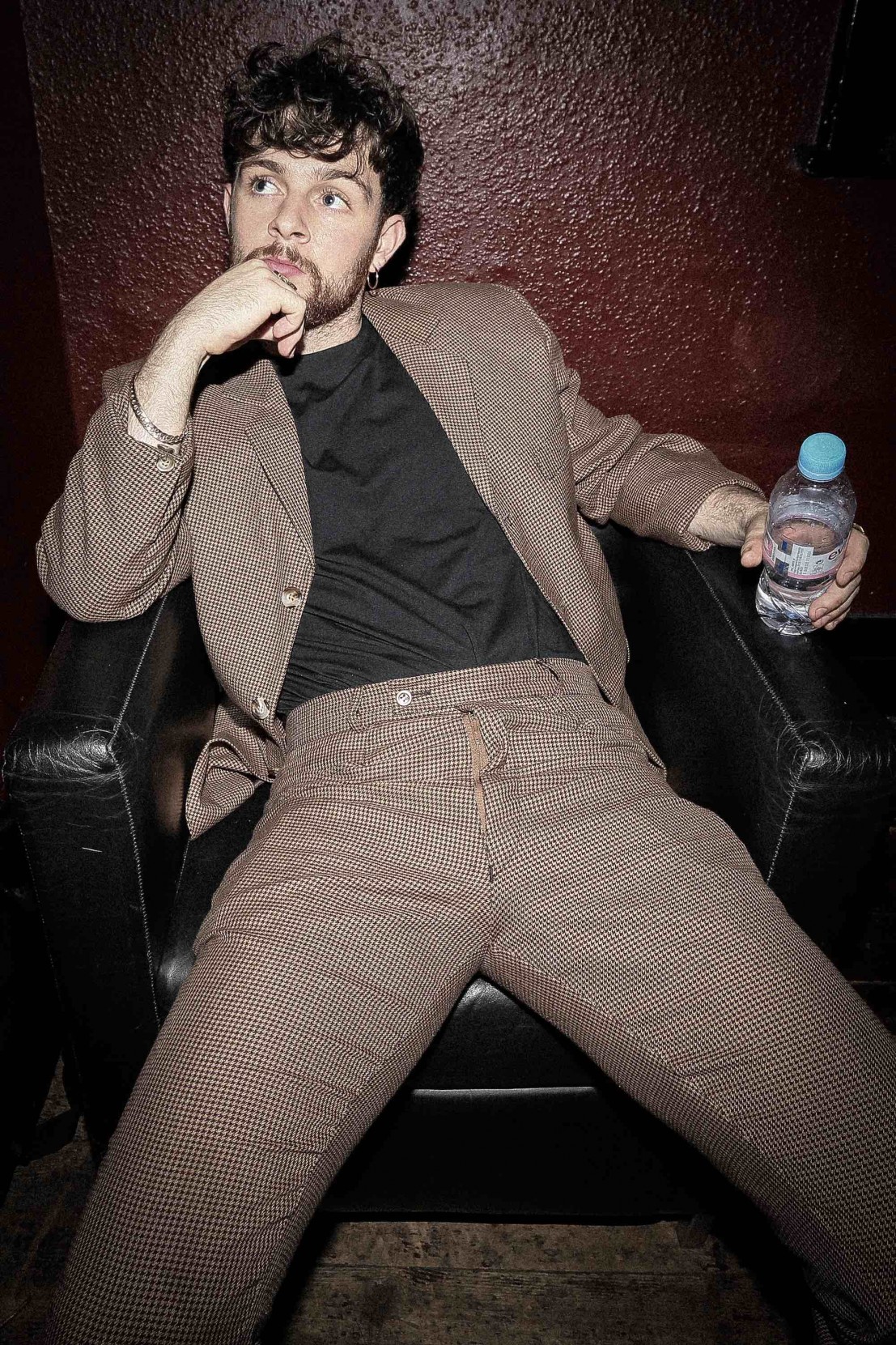 While the details of the project or even if his friend passed have been buried in the sands of time (Grennan assures his pal went on to uni, so he assumes the results were positive) the feeling of creating a song stuck with him—and has to this day. But was the 'learning to be a musician' curve really such a gentle slope?
"I loved it so I started writing lyrics and writing music," Grennan replies, doubling down on his original thesis, insisting that there's really nothing else to add.
Touché.
Grennan's not a huge fan of concept of fate, but admits there's been something unnaturally charmed about his path to date. If you asked the official channels, he wasn't meant to be a musician. Having not studied the subject in school, he opted to concentrate on acting at university. In another universe, we might have been talking about Tom Grennan the theatre thespian, or Tom Grennan the television star (both areas he was interested in during his studies.) But in this timeline? Grennan admits he was crap at the art form.
"Anyone can act like a clown, innit?" he points out pragmatically. "So that's basically what I did. I didn't work it out, so, yeah."
Instead, he found his joy gigging in local pubs and venues, but during school and after, with no other goal than to perfect his skills and enjoy himself. And then…the suits came knocking. To hear Grennan tell it, even his signing to Insanity Records (a Sony imprint also home to, among other heavy hitters, First Aid Kit, Arcade Fire, Beyoncé, and Broken Bells) seemed blessed with the same element of simple serendipity.
"I don't really know what my style is...It's just energetic, fiery soul."
"It was random. I got loads of emails," he recalls. "They must of have gotten it off my Facebook or something. A week later I signed a record label. I had one meeting and I found the right record label for me…My manager helped. I had a meeting with the one he thought would be best for me and they were. Here we are today. We're smashing it."
Certainly, that holds true when one takes a long at the troubadour's career to date. From breaking the Radio 1 playlist with Bugzy Malone collaboration "Memory Lane" to an upcoming slate of tour dates that sees him cross the UK with a stop at Shepherds Bush Empire in London, his soulful and swampy rock is taking him places. Well, that is if you want to call it soulful and swampy. As Grennan explains, his work can be whatever the listener wants to be. He's too busy making the music to police genre-labeling.
"I don't really know what my style is," he muses. "It's just energetic, fiery soul. I've never put a tag on what I do, whether it's rock or it's soul or whatever. I don't really know. I do what I do and people really like it."
His upcoming debut album Lighting Matches (due out next March) is another delve into likeable, big-hearted, big-band rock. But despite the layers of sound and intricate guitar work, there's no sweating it out in the studio story here. Apologies to any musician that's slaved away for ages on a chorus that just didn't work—from conception to performance, Grennan says that it all came together fairly painlessly.
"I just enjoy doing it," he says, citing sentimental fan favorite "First Day of The Sun" as an example. "I'm taking it like a meditation. When I'm on stage and when I'm singing it's like I've found myself. So yeah. I enjoy it…I don't really know if I'm spiritual or not. I'm just living and it seems to be happening and I'm going with the flow. If you feel pressure it puts stress on you."
Surely not everything goes that smoothly, right? While obviously not every song emerges fully formed, Grennan admits a high number of his songs don't even feel like the product of his own imagination. Quite often, they just happen.
"'Something in the Water' happened like that" he says. "And then yeah. I don't really know; I don't remember writing songs. They just happen and I log them. I don't really remember. I don't remember when I'm there. I don't remember my thought process. It's a meditation tool and it just happens."
Well there you have it.
"I think as humans we're always looking for something until you've hit a state of consciousness...but I've found what's genuine right now."
But whatever Grennan seems to have tapped into is working in his favour. His stadium rock, served with a side of heavy guitars and the musician's own gravelly baritone seems to be laced with the kind of wisdom that many will rush to label as "beyond his years." Keep moving forward ("Run in the Rain"). Keep searching—there are answers out there ("Found What I've Been Looking For"). And keep living (the whole album, really).
"I think as humans we're always looking for something until you've hit a state of consciousness," he muses. "I think we're all looking for ourselves, so probably. I'm always looking. I think everyone is always looking. But I've found what's genuine right now."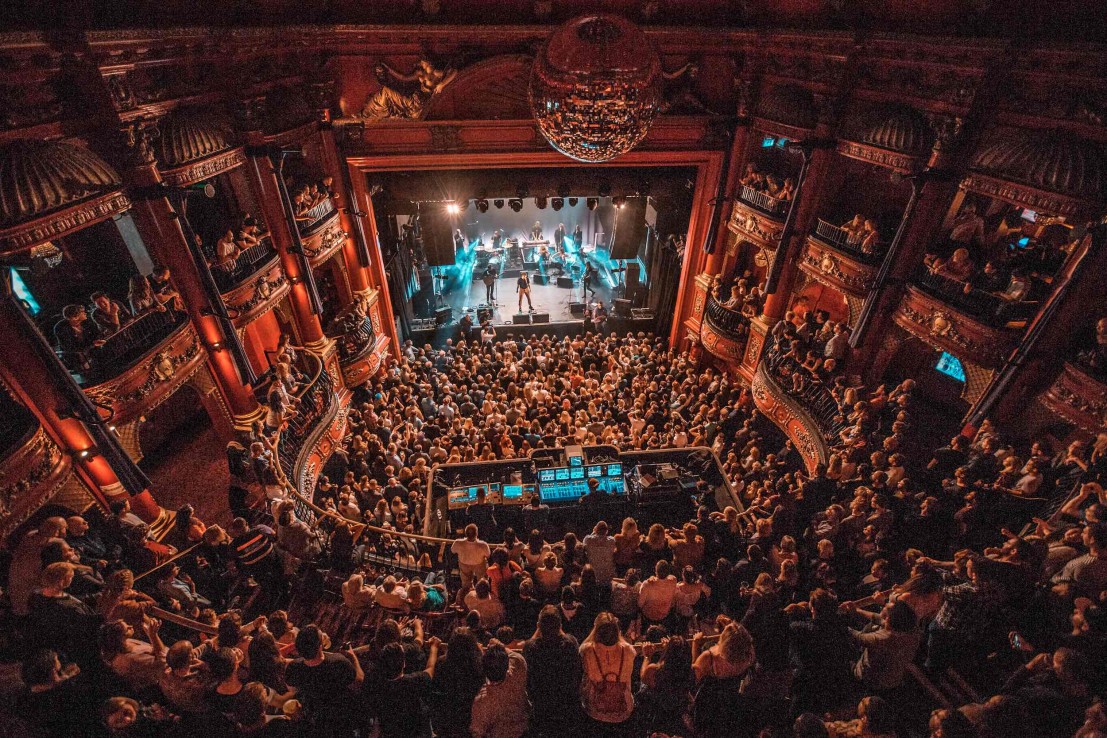 Given that, what words of comfort can Grennan offer his audience? After all many, like him, are in their early twenties and diving headfirst in a world of economic and societal uncertainty, where no one seems to be granted easy answers. For his part the musician says he has been approached my multiple fans and well-wishers who have expressed how much his music has meant to him. But he's mum on the details of their stories. After all, he emphasizes, they're not his stories to tell.
"My fans are like friends," he says emphatically. "I try to involve myself with my fans as much as I can. If I didn't have my fans I wouldn't be where I am. I wouldn't be talking to you. I wouldn't be having fun. My fans are the most important thing. Obviously, the music is important but having solid fans that can related to you and can rely on you is good. My people helps people out. People tell me it helps them through hard times, good times, all that kind of stuff. They rely on me; I rely on them."
"I believe you make your fate. If you have a strong drive, you get what you get."
If there's any pressure with being a budding role model, the singer/songwriter isn't feeling it. He went after something he wanted, and he got it. Why would he lose sleep about the details? Or, as he eloquently sings on Lighting Matches highlight "Abroad," "When I look around and see no complication why do I make one?"
"I know what I want to do so I just deal with it," Grennan says, bemused that anything about his creative process could be declared stressful. "I get on with it. I'm digging holes. I'm having fun. You have to have fun with this. If you don't have fun you're not doing the right thing…I'm free right now. I'm not in jail. I'm cool. We're all free. I feel free all the time. I can walk outside my door. I can do whatever I want to do. I'm free when I'm on stage. I'm free when I sing. I'm free when I'm at home. I'm free when I'm chilling. I'm always free."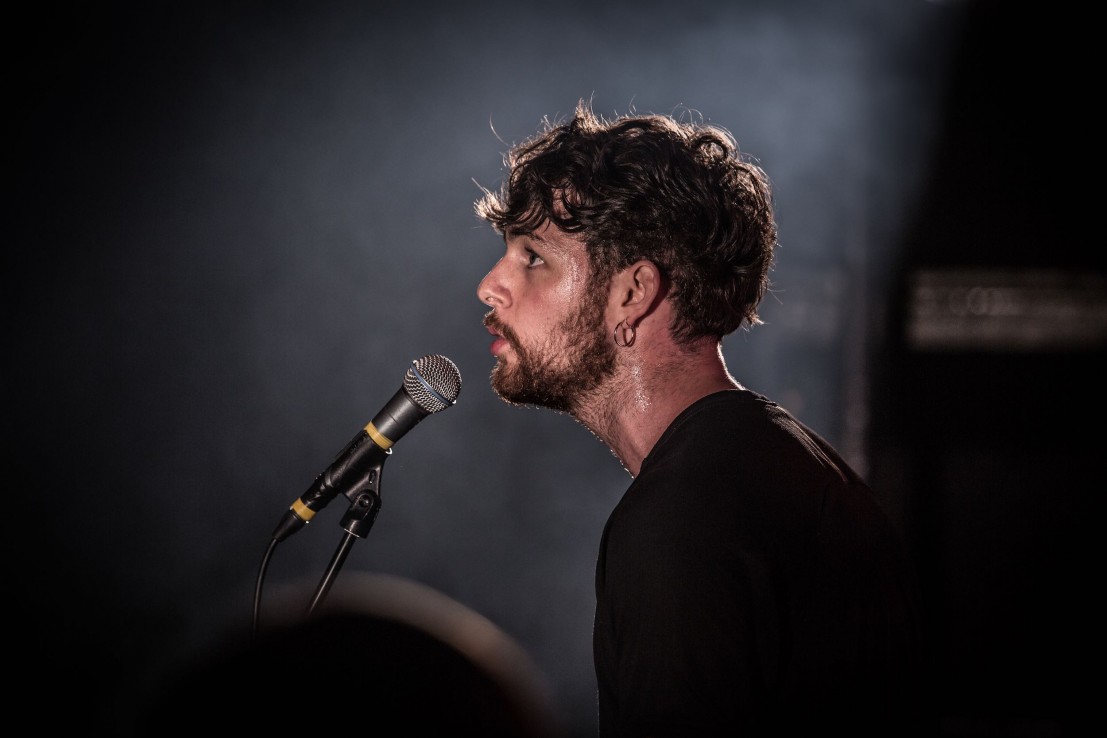 It's a mindset that Grennan is working hard to maintain. He's thankful that he didn't have to put in hours of toil before being plucked out of obscurity. He's not also particularly bothered by the creative trope that a creative person needs to toil unrecognized for years in order to give their work some kind of validity.
"I don't really know because I've never really been [a struggling artist]," he says on the subject. "It feels weird to be doing music full time. But it feels natural…I believe you make your fate. If you have a strong drive, you get what you get. 100% I believe in that.
"If you're dedicated to what you want to get, one day you'll get it. Whether it takes 20 years or it takes one year. I always say, right time, right place, right place, right time."
Tom Grennan tours the UK throughout March next year, with a headline show at Shepherd's Bush Empire in London on 20 March 2018.