The troubadour originated in the Middle Ages but the folk singers of the '60s - Nick Drake, Joan Baez and Bob Dylan - were the carriers of the torch. Now there's a new generation of artists taking up the baton and in Haley Heynderickx we have a new master of the art.
Like a true troubadour, Haley Heynderickx is travelling light. For her current European tour she's got a guitar, a car and the proverbial suitcase of songs. Heynderickx balances playing shows with the hours of solitude that touring alone brings. "It's weird double-dipping, there's many different roles to fulfil but this is the dreamiest 9 to 5 I could have ever imagined for my life, which is more like nine pm to two in the morning. It makes people really happy, but sometimes there are moments where I know I can't give anymore, like in the 'merch' moments, but other than that I can't complain too much about this lifestyle, it fascinates me."
A conversation with Heynderickx is filled with poetry from the most unexpected of sources. The Oregon-born musician laughs about her fascination with digestive biscuits, which she can't get in the US. "I'm obsessed with them, but they make no sense. They don't help my digestion at all, but psychologically I love eating them. They're like a cookie that makes you feel better, I've no idea why they're so good."
Her debut album, I Need to Start a Garden on the other hand, is a record that leaves the listener in no doubt as to why it's so good. It's an incredible collection of songs that muses on bridges between worlds, the nature of love, references Miyazaki's Spirited Away and priests in jam jars. Set to a sparse acoustic setting and tinged with flourishes of piano and brass, it's thrived through word of mouth, leading to increasingly larger crowds at her stunning live performances. Such attention also means there's a growing list of interview requests for her to deal with, which is something she's still adapting to.
"My story's not that obscure, cool or neat, it really is 'from a small town, picked up a guitar and here we are'. I think I've been so closed off to interviews, it's weirded me out trying to talk about myself when I feel I give the most of myself through each song. With the 'How was I made and how did this happen?' my answer is firstly 'I don't know!' It was a happy accident, a mix of a hometown with not much to do, kind parents who bought me a guitar, going to college, realising how sad I was and then leaning harder into music."
Her fascination with music also grew through "dating the right people at the right time who introduced me to musical genres that influenced me intensely and changed my life. That's the secret I don't tell people." She discovered '60s and '70s folk and laughs at the memory of being "forced to watch all these music documentaries about Led Zeppelin, Robert Johnson, Bob Dylan and The Beatles, I watched the whole of Anthology, it's a lot, but it's fun."
Another life-changing moment was meeting two Portland musicians through open mic sessions. The first was Megan McGeorge who she met after supporting "a random band at a jazz club who were very high and didn't consider how weird it was to have an 18 year old folk singer open for them" and told Heynderickx to open for her instead, which led to meeting Luz Elena Mendoza of Y La Bamba. "She's a powerhouse in Portland. She's very spiritual in her music and taught me a lot about being grounded. So I started having this ocean of women influences who helped me to gain the confidence in myself to do this, but I didn't think it would go this far."
'This far' includes playing the Pickathon festival in her hometown which she says felt 'absurd', a word Heynderickx uses throughout our conversation, "and beyond that, all of this feels pretty absurd, but in the best way. I'm sharing what I love to do, but now it's starting to spin past a place that I can understand."
When we meet Heynderickx, had played Green Man Festival a few days earlier. "It was great. I only got to experience one day of it and I slept in my car. I got to see Grizzly Bear, Stella Donnelly, Frankie Cosmos and Lucy Dacus, so I pretty much only got to see four concerts." Such joy in seeing her contemporaries play live reminds me of a scene in D. A. Pennebaker's documentary Dont Look Back, about Bob Dylan's 1965 UK tour, and how the idea of a troubadour has changed. Having spent most of the film obsessing about his rival Donovan, Dylan meets him at a party in his hotel room and Donovan play's him "To Sing For You." Dylan responds by interrupting Donovan mid-song and then trumps Donovan by playing an incredible version of "It's All Over Now, Baby Blue."
"This is a whole new generation of music sharing and experiencing that hasn't been studied yet, we're just doing it and full-fledging it."
Such competition is a world away from the world she inhabits. Lucy Dacus recently claimed she'd "very much like to work with Haley Heynderickx, what a sweet person and wonderful singer." I watch Heynderickx's London show at Chats Palace where she name-checks Phoebe Bridgers, who is playing down the road that very same evening. Rather than being at odds with each other, the new generation of songwriters have instead found a level of mutual admiration and humility.
Such humility also extends to the Heynderickx's reaction to how people have embraced her songs. "I'm amazed, it's just me and a nine-string guitar. I've always loved playing shows and I got used to three years of just having my friends come, with the rest of the people sitting on the fence. I'm still not used to playing a concert and people saying 'We came to see you', it's a very weird feeling. I'm still shocked the music isn't enough, oddly, of people wanting to feel even closer to you, to get to know your story and who you are. I'm finding this balance, everyone wants to indulge in music in different ways and if I'm willing to be as vulnerable in sharing these songs then I can give a tiny bit more in saying who I am if that interests them."
Heynderickx's initial connection with music was with songs rather than the artists who wrote them. "I just fell in love with the songs, I didn't think twice about who the musicians were, I didn't even process you could know about musicians." She laughs that the music documentaries were a turning point. "I thought we were going to break up if I didn't watch this damn Robert Johnson documentary! Then I started refining that appreciation to 'Oh yeah, you can get to know the person.'
Is there a similarity for her own songs, where word of mouth is a key part of the story? "A lot of people approach me and say 'My brother, or my partner shared this with me.' To me that signifies human connection and that feels really good but a lot of media and press? That's freaky." Heynderickx laughs about the fact she's started to have what she calls media dreams. "A big article got posted whilst I was sleeping and in my sleep I could feel this static all around me. I felt like I woke up with this noise and I thought of everyone in that moment reading with their fingernails against the glass. It's mind-blowing, it's so strange. That's not how it was 40 years ago, this is a whole new generation of music sharing and experiencing that hasn't been studied yet, we're just doing it and full-fledging it. I'm not saying it's good or bad, we're indulging right now and its fun."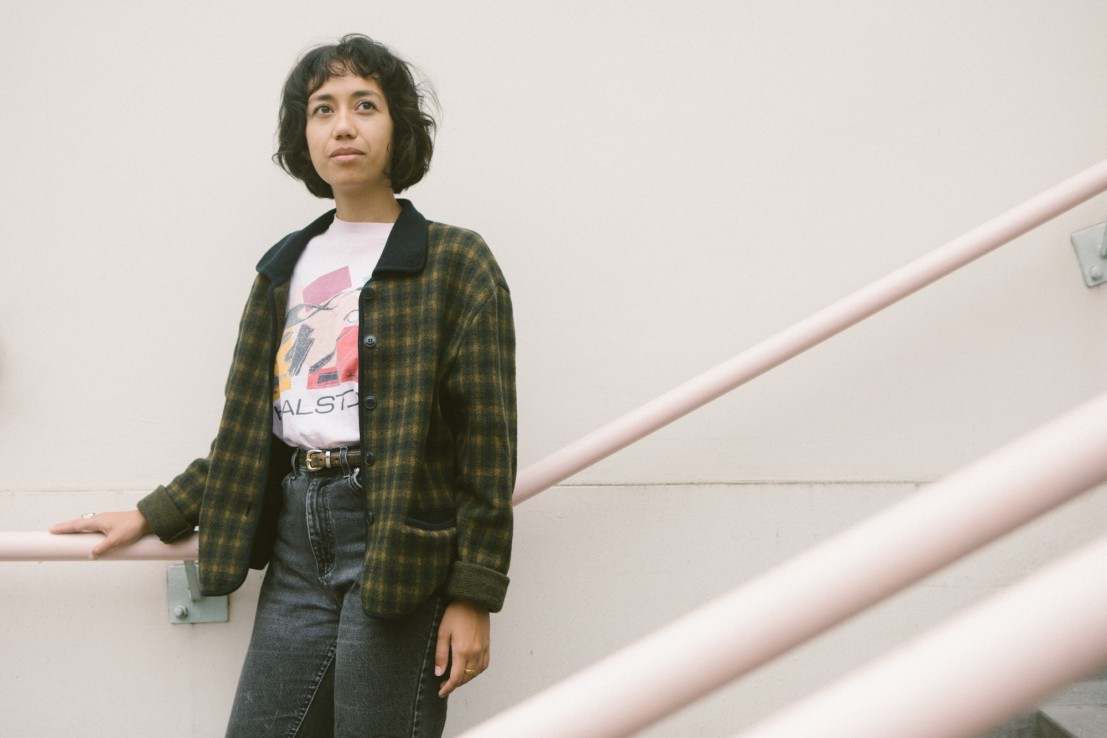 Whilst playlist culture is a modern phenomenon, I tell Heynderickx seeing her play her songs live evoked the idea of the troubadour, where everything relies on the power of the voice, playing and songs, which in a world of multi-sensory live experiences is a brilliantly brave but risky approach. "Risky is a good word, I agree. I'm honoured if you're comparing me to a troubadour in that sense, but psychologically I've had to get over that." She says with acoustic music the risk is maintaining the audience's attention, which she thinks can waver after forty five minutes "so anything after that I kind of feel guilty and indulging and that's why I feel awkward with encores, it's 'Wow, we're way past the forty five minute mark and you're just being nice.' Our attention spans can be really short, so with just guitar and a voice it's very intimidating to hold that space for that long." She reconsiders for a moment and adds "but then again, we can talk to the people we love for six hours straight, so maybe it doesn't matter what elements we choose, as long as we feel like we're communicating with each other."
Heynderickx's between song chat is equal parts hilarious and heart-warming but her guitar playing does a lot of her onstage talking. For a devout finger-picker ironically she took lessons from a bluegrass guitarist: "I think that rebellion grew in me, the more I learned how much I disliked picks the more I got lost in songs like "Blackbird" and old blues and ragtime tunes that required a lot the bass with the thumb. That was so much more fun than this picky motion, I love to use the whole landscape and the older I got the more artists I found that did that, like John Fahey, Leo Kottke and Nick Drake, there's a lot of weirdos out there that like to play with their hand!"
I mention Nick Drake's song "Riverman" and Heynderickx describes it as magic, "I'm sure his mum was a good influence, with beautiful music in the house. He was probably drenched in melody in the womb, he was just ready for it - "I've got six melodies, let me out and help me to communicate in my first years of life, I've got this!" Jimi Hendrix was also a key influence, albeit not primarily for his guitar pyrotechnics, "I found him so powerful, beautiful and thought provoking, but I've never picked up an electric guitar and shredded. He played 12-string too, he's a hummingbird, his body stays in the same place but his hands and arms move independently, he was his own beast."
"I've learned that I just can't write on the road, when I'm recording and when I'm living with people, but I can't afford to live on my own yet."
Life on the road means Heynderickx has to be her own beast and she misses her band, who can't accompany on this tour for logistical reasons, terribly. "Whenever I have to take a breath, I can look to my right and there's Denzel smiling with his trombone or Lily's to my left ready to crack a bad joke or Phil's giving a nod of 'you're approved of, loved and you're doing great.' When I played tonight I looked to my left, right and back and they're not there, there's just a lot of eyes, a lot of owly eyes."
She adds that another downside of life on the road is finding the right environment to write new songs. What does that mean for her next batch of songs? "I wish I could tell you right now, it's this weird baby that we all created. We never knew how much it would grow and what it would grow into. I've learned that I just can't write on the road, when I'm recording and when I'm living with people, but I can't afford to live on my own yet." Heynderickx describes it as a 'fun paradox' where she's doing what she loves "but there's this really creepy, little voice on my shoulder saying 'Ha, ha! What if you never to get write again?' And I'm like 'Oh, you're right, little voice on my shoulder." So I'm going to enjoy each day, writing is very sacred, it can't just be A+B=C and cranked out. It has to be of the soul and a moment that's been poured into, it's not something that can be casual."
Heynderickx has tried venturing into the woods to write, armed with a backpack and two guitars. "I think 'I'm going to do the thing, I've got Justin Vernon ringing in my head and I've got all these ideas', but for some reason, even with that intent of 'I'm going to be in silence and be around no one' I haven't been able to write then either." The songs on I Need to Start a Garden where written whilst Heynderickx was balancing day jobs in a school and a bakery and "playing a ton of shows, being in weird relationships, feeling lonely, stressed, sad and confused, and somehow through all of that I crammed song-writing through each of my days, but now my days can be dedicated to song-writing but it's like my little song-writing fellow is turning up their nose and saying "Hmm, why are you staring at me so intensely? I'm not going to give you anything, I sneak into your life whenever I want."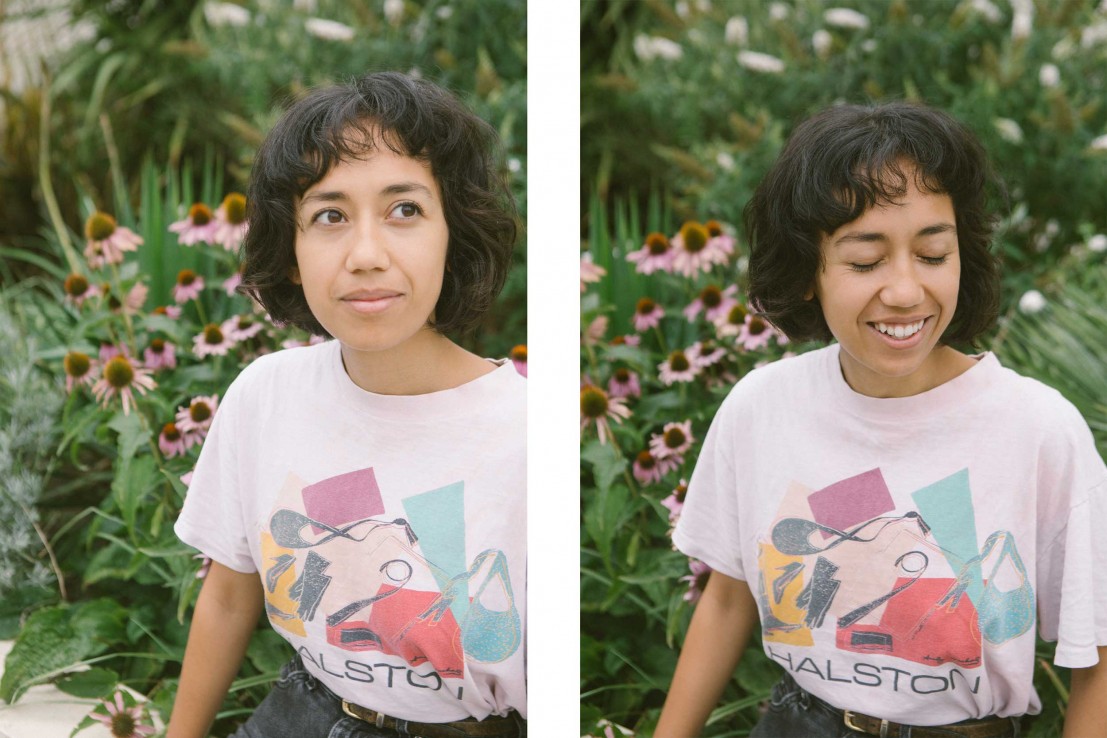 The idea of a troubadour as the minstrel, who can summon a song from nowhere isn't Heynderickx's method, instead she takes her time and not just with writing, I Need to Start a Garden was recorded three times before she was happy with the finished product. "I'm going to be a very slow recording artist. I was reading about Mitski's Be The Cowboy and how she tapped into a character, using fiction to let her mind go free and get away from the personal, that's pretty neat. There's plenty of ways to write, maybe I'll experiment with leaving the first person, but I love writing from the first person, so who knows?"
She mentions the creative approach of a poet, whose name escapes her, where one has to experience life to provide the required artistic fuel. "He said his way of creating was like filling up a tube of toothpaste. You have to live life filled with so many rich experiences that you're filled with them. When you create, you squeeze the toothpaste out and you need to be replenished again before you can make your next record."
Such purity in creation feels at the heart of her songs and 'have guitar will travel' has a similar musical purity to it? "Yes, but it's also a lot of sitting in food places alone, walking through empty parking lots to your car and sleeping in Airbnb's alone. It makes you feel like a cool little ghost, you get to experience different cultures in each city, so what am I complaining about? It's fascinating talking about it in the third person, but it gets lonely."
Heynderickx has found an outlet in writing a journal, which is on the table on as we speak. "I journal a lot, it makes me feel more sane, it's cheap therapy. There's a lot to sort out, it's my way of practicing slowing down. Journaling helps me to become more thoughtful I think and more present. Like many artists Heynderickx keeps several notebooks but they also come with their drawbacks.
"The multiple notebook system is great, but sometimes I jinx myself. I call a notebook 'the song-writing notebook.' When I open it up my muse is 'You think because you've opened up your song-writing notebook, it's going to come?' And I'm 'You're right, sometimes we'll have to keep dancing around each other.' A floor splayed with papers is a really good feeling. That space is sacred to me, sometimes nothing comes of it, but even the meditation of trying to write a song feels really good. Melody is spiritual to me and in lyricism there are some words that can withstand the strength of time. Maybe it's this collective consciousness where you tap into something and realise "With this sentence, I don't even think it's just mine, it's something that can be shared."
"There are beautiful, blooming moments in writing and sharing, but when music becomes detrimental to your health, in my friends, loved ones or the artists I love, that makes me sad."
Sharing music and listening to it can provide wonderful solace and Heynderickx has been incredibly open about the mental health issues that musicians' face, does she think there's been an increase in awareness of the subject? "I think people aren't talking about it. We talk about it when the bad thing happens, then we say 'What should we do?'"
She was touring when the tragic news of Frightened Rabbit's Scott Hutchison came through: "I was driving around Scotland when I heard about it and I was really sad." Heynderickx found it strange how intimate some of the coverage was however, citing a BBC episode where Hutchison's voice was interlaced with his past interviews.
"It felt like it was too much, like 'His life is on display in this moment', how do we respect that space? How do we talk about mental health in an accessible way? What about a promotion of music being a healthy lifestyle? It's not about what's been helping people feel more at peace or doing what they love. I apologise if I'm too preachy but I don't like the darkness and sadness that comes with pursuing music. There are beautiful, blooming moments in writing and sharing, but when music becomes detrimental to your health, in my friends, loved ones or the artists I love, that makes me sad."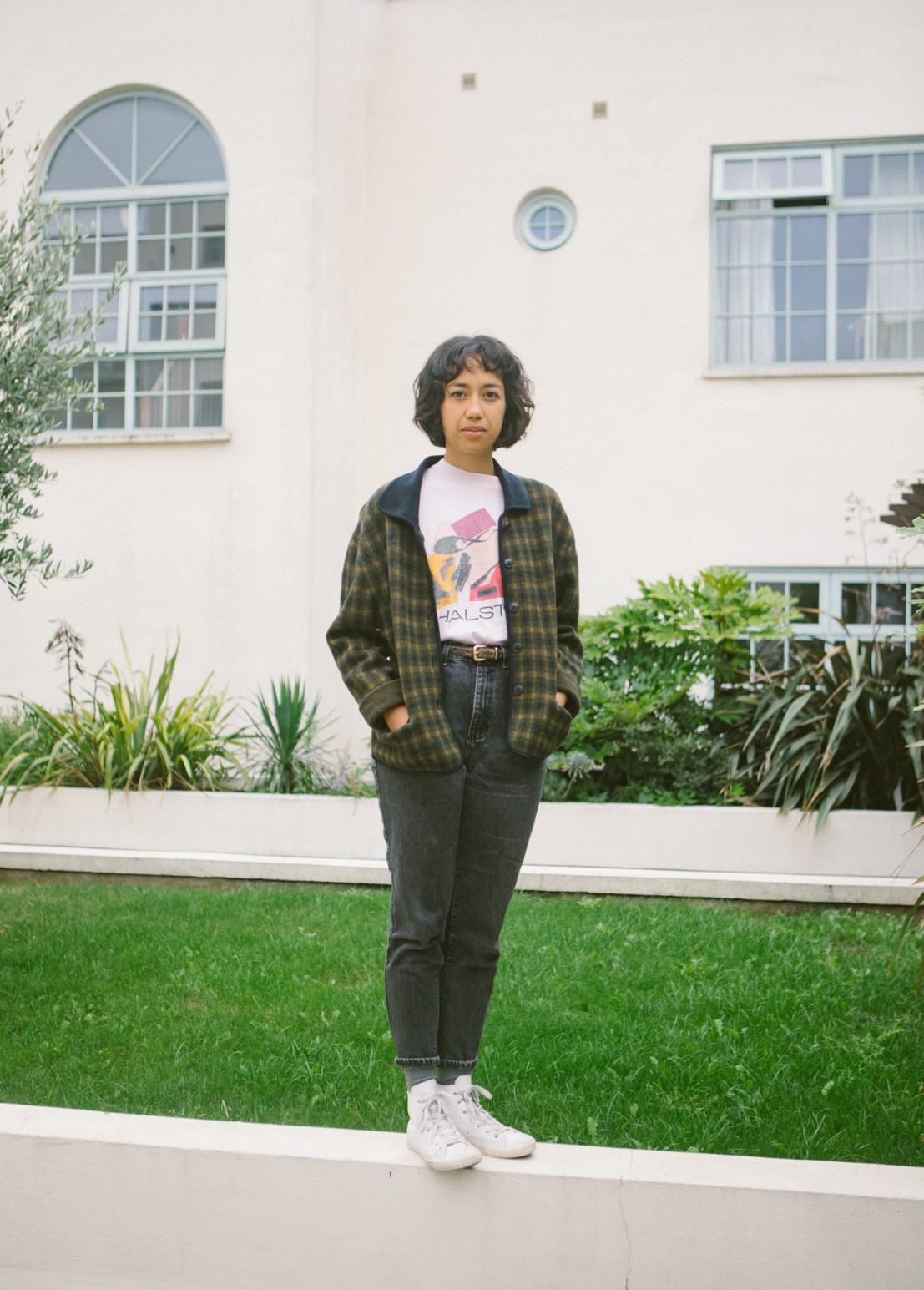 Her diary for 2019 currently concert free, with the exception of a benefit show she's planning with Israel Nebeker from Blind Pilot, for a school she ran music workshops for, called My Voice Music. "In each class you'd have six really nervous eleven year olds and you teach them C and G on the bass or guitar and how to drum 'Boots & Cats'. We'd write really weird songs together and I saw so many kids bloom and become so much more confident after ten weeks of music. That's why I promote everyone playing instruments and singing, it's so good for our health, it doesn't matter if you don't get to travel from it or don't make music from it, it adds joy to the people around you who get hear it."
The joy in sharing music will next be heard when Heynderickx plays this year's End of The Road Festival, which she describes as absurd" "playing there blows my mind...I want to go and see John Cale, I love the idea that people have been doing music for forty years."
Wherever her troubadour muse takes her next, it'll be the sound of an artist continuing to ponder the nature of the human condition in her own unique voice - but the immediate future is a return to life off the road, in search of new experiences and stories to share.
Haley Heynderickx plays End of the Road Festival on the Garden Stage at midday on Sunday 2 September.