The rambling wit of her intensely personal lyrical narratives saw the Melbourne-based 30-year-old hailed as a wordsmith, despite being a self-described "bad communicator." Her second solo full-length – the appropriately titled Tell Me How You Really Feel – documents the anxieties and frustrations Barnett is too anxious to verbalise elsewhere.
Barnett has always touched on these anxieties in her music – be it having a panic attack in "Avant Gardener" or avoiding social events in "Nobody Really Cares If You Don't Go To The Party" – but Tell Me How You Really Feel throws these insecurities into sharper focus.
Debut album Sometimes I Sit And Think, Sometimes I Just Sit was a collection of distinct narratives told through Barnett's distinctive slacker-rock. Tell Me How You Really Feel, however, is more a cohesive whole with Barnett tackling broader themes. Where before we saw glimmers of social commentary in her nonchalant storytelling, on this record it feels as though the mirror she holds up to her own life now reflects back on much of the wider world.
"It came from a place of personal study," Barnett agrees, "and turned into a bigger reflection on the rest of the people and places around me."
This time around she's more openly aware of the jittery personal anxieties at the record's core, having made a conscious choice to lean into those feelings and embrace them wholeheartedly, rather than distancing herself with insouciance. She recognises that "it's just one of those things that follows me around.
"It obviously keeps creeping in for a reason, so it was something to acknowledge and study and try to understand."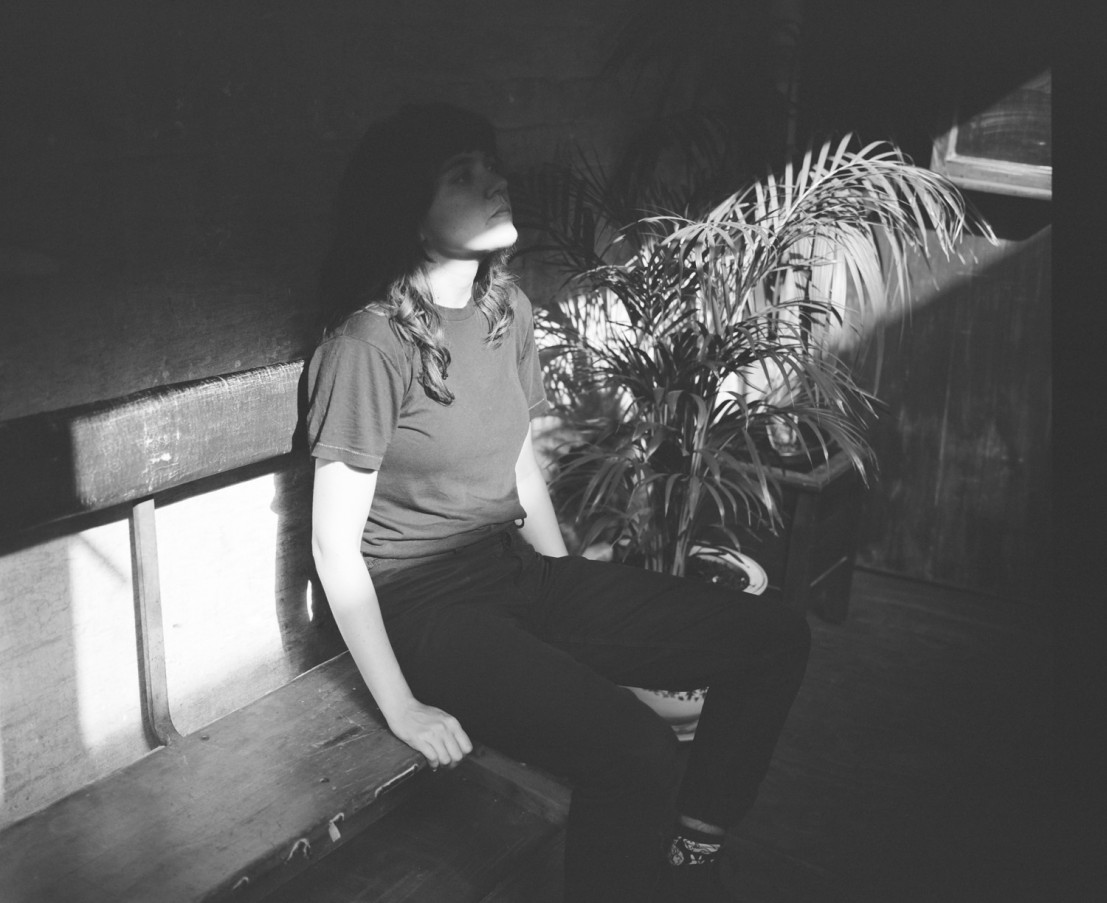 This head-on confrontation is admirable. For some, anxiety feels like a hindrance to the creative process. But Barnett is more pragmatic, looking at it as an opportunity for growth; a catalyst not just musically but in her personal life as well.
"A lot of it was studying my behavioural patterns and trying to turn them around."
"It's been a real learning process for me, of feeling those ups and downs and – instead of pushing them away or trying to avoid them – trying to really feel them, even though it's incredibly uncomfortable and seems even more stressful.
"[I tried] to understand where they come from, so I could dismantle them, in a way. A lot of it was studying my behavioural patterns and trying to turn them around."
Has Barnett's self-examination perhaps been a little less successful than she might have liked?
Despite her optimistic approach to tackling these aspects of her disposition, Tell Me How You Really Feel's tracklist nonetheless boasts the candidly-named "Crippling Self Doubt And A General Lack Of Confidence". It's a bold reminder that, regardless of her worldwide acclaim and accolades, Barnett is still very much the same person she has always been. Her success does not exclude her from the self-critical mindset she's always held.
"It's the truth, I can't shake [self doubt]. It's a really weird thing to talk about, 'cause everyone asks about the difference between then [the release of Sometimes I Sit and Think…] and now, but it's hard for me to see it. Obviously [success] doesn't just fix this other thing that's always been my general vibe, since I was a kid."
It's hard to not wonder what the response to Barnett's openness is. Mental health in the music industry has become a frequent and of course necessary topic of conversation.
As someone in the public eye, Barnett admits it's sometimes hard to feel as though she's taken seriously about these discussions.
"I've felt a bit of aggressive, 'Oh, but you're this, how can you be that?' I don't know! It's not my fault! It's a strange attitude, but you can't ever help making assumptions about people and projecting ideas onto them, piecing together things you read and things you see, photos on fuckin' Instagram."
"It's so funny – that total paradox of feeling like I'm a bad communicator...I can communicate physically, verbally, and emotionally in this one second of performing."
Barnett says she acknowledges how social media fails to accurately reflect the reality of most people's lives – and artists are certainly not exempt.
"My favourite Portlandia quote is 'crop out the sadness,' she says. "I wanted to call 'Charity' 'Cropping Out The Sadness', because I thought it was so funny."
Navigating social media as a public figure isn't getting any easier. The sheer weight of an online following only increases with time. But Barnett has a simple solution.
"I just don't use it. I got anxiety from trying to know what to say. I didn't like it. I have it, but I use it to look for news articles and stuff. It takes me so long to even write a song – I'm not that good at verbalising and communicating." Once again her reputation as a wordsmith jars with her own self-deprecation.
"They're so wrong!" she laughs, when this is pointed out. "It's that projection idea. At the end of the day I don't feel sorry for myself, there's bigger things going on.
"It's so funny – that total paradox of feeling like I'm a bad communicator. I think about it a little bit, but [my songs] are the only place I feel comfortable and safe to say what I'm feeling. When I perform the songs, the physicality of it makes me feel like this one little moment of knowing how I can express myself. I can communicate physically, verbally, and emotionally in this one second of performing."
Clearly Barnett's communication isn't as bad as she believes. How else would she have garnered a fanbase stretching far beyond her native Australia? The anxieties and self-deprecation are undoubtedly part of what makes her songs so deeply relatable across the board.
"I love that people connect emotionally with my songs," she says, "it blows my mind. It has that feeling of being less alone in those thoughts, when I feel like I'm alone."
For Barnett, songwriting is the first step in processing these thoughts: working through them, ready to repackage with her intricately detailed lyricism. "I did so much writing for this album," she explains of the process. "In the past, I've written and known a bit of a thread of a story, but this one was a lot harder. It didn't feel linear. I was chasing these thoughts and expanding on them, trying to understand them.
"Each time I do an interview I feel as though I discover a little more about the songs myself. I never quite know exactly what I'm doing, and that in itself is a good thing because the direction steers itself. I often don't know what I'm going for. Because I write songs over such a long period of time normally, they're so up and down. If it's a particularly melancholy song, I might come back a week later and be like, 'fuckin' cheer up,' so it has this weird optimistic melancholy morose feel!"
This is certainly true of several tracks on Tell Me How You Really Feel – "Charity" and "Need A Little Time", for example – present similar emotion in very contrasting ways.
"Charity" sticks to Barnett's tried and tested formula: a jaunty melody paired with meandering lyrics that aren't as pleasant as one might first expect.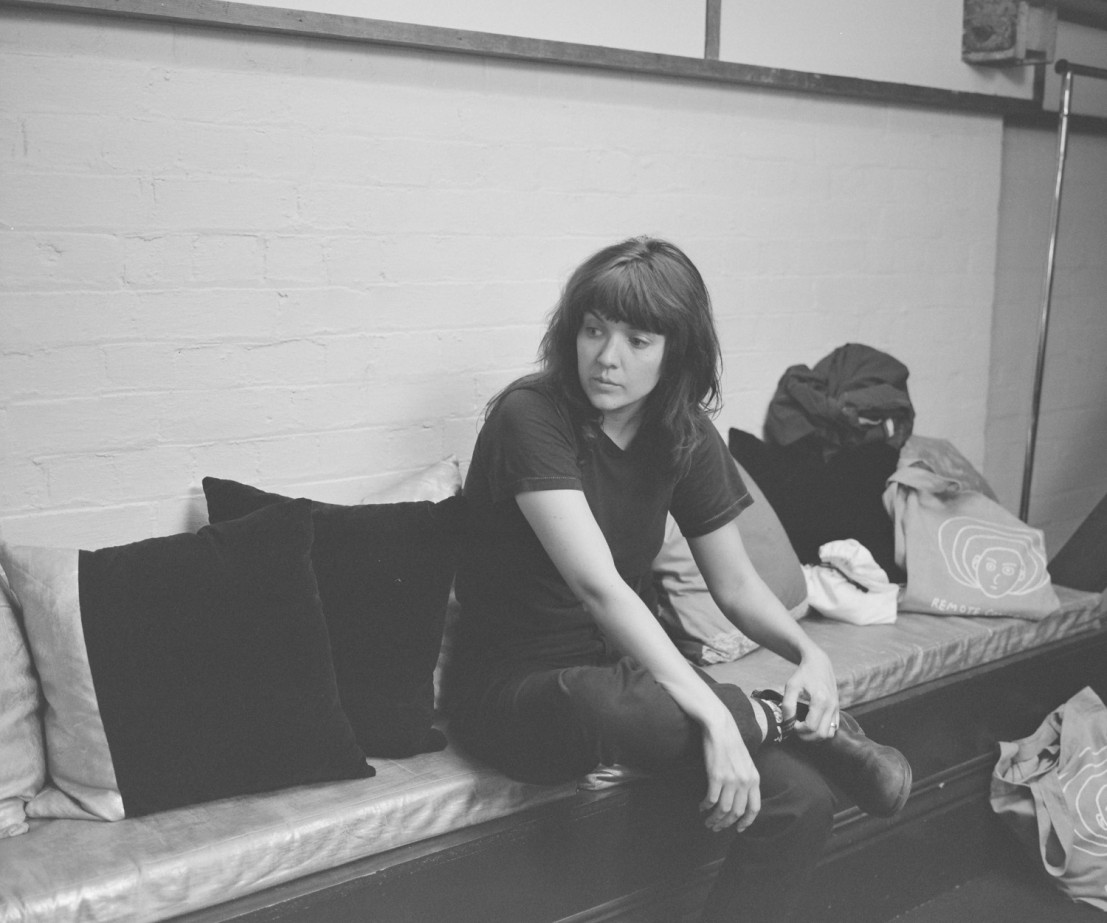 The sound of several songs on this record ("Need A Little Time", included) feel a little more true to the flitters of lyrical melancholy. Barnett doesn't see this as an intentional change of direction but admits that some of that came from her feeling "a bit more confident and rounded as a musician with each album I do, or each song I write."
She continues: "I've been playing in Jen Cloher's band, and the thing with Kurt [Vile]."
"The thing with Kurt Vile" somewhat undersells the collaborative record, Lotta Sea Lice, which the pair released last year. The joint album made it onto just about every 'Best of 2017' list. Barnett explains that it was also a formative experience for her as an artist.
"I draw inspiration from everywhere. In that musical sense, it always helps me learn how to be a supportive musician. At the end of the day, all the different roles serve the song and nothing else. It's not about ego or people, it's the song, and the emotion and message in it."
Barnett doesn't seem to see these supportive and collaborative projects as particularly distinct from her own personal discography. "They all seem part of the bigger project of my musical life, discovering all these different things!
"I hate that there is this semi-rule that we've gotten used to of how you're supposed to do things [in the music industry]. You can just do whatever you want!"
It's little surprise, then, that outside of making music Barnett is deeply involved in the industry itself. In 2012, before her career had begun to take off, Barnett started her own Melbourne-based label, Milk! Records. As of now, Milk! has 12 signings, including Barnett herself, who has released all of her own records to date through the imprint.
"That platform got created as a 'no major rules' place to make art," she explains. "The community that we've managed to build around us – all these amazing musicians and musical fans – are people who really connect with stuff and aren't too worried about the other, shitty side of music. We try to keep it real, and normal!"
"I started off feeling really negative and hopeless about it and ended up feeling quite optimistic, strangely."
Of course, it stands to reason that Tell Me How You Really Feel will be Milk!'s biggest release to date. The conversation turns back to the new record. Threads of anxiety are certainly not the LP's only theme; Barnett is quick to identify the other ideas her second solo full-length has to offer.
"Communication is a big [theme]. Sexism stuff. General anger and frustration. Vulnerability. A lot of it was me facing stuff. Like, on 'I'm Not Your Mother, I'm Not Your Bitch', the lyric, 'I get most self-defensive when I know I'm wrong', I'm learning to explore my own feelings and understand them. To step back and acknowledge what I don't know and what I need to learn, in all aspects."
What has she learnt, then, from the making of this record?
"I started off feeling really negative and hopeless about it," she says, "and ended up feeling quite optimistic, strangely. I really didn't think it would be that: facing and feeling those things instead of pushing them [away]. And once I felt and understood them then I could live with them and change them."
Tell Me How You Really Feel does have a drive to incite change and sits at odds with its slacker-rock feel. Barnett has moved from mere observation to stronger, more persuasive messages that gather concepts she's neatly identified as overlaps.
Take lead single "Nameless, Faceless", for example. It was Barnett's first solo single following Lotta Sea Lice, and its jaunty guitars belie a frustration at society's treatment of women. Lyrics like, "I could eat a bowl of alphabet soup / And spit out better words than you" are lifted directly from the attacks of online trolls, whilst, "Men are scared that women will laugh at them / Women are scared that men will kill them" is a famous Margaret Atwood quote.
Barnett's deft pairing of these motifs – her ability to identify a commonality and construct a retort worth more than the sum of both its parts – comes entirely naturally. Indeed, she seems surprised to be asked how the ideas for the song crystallised so immaculately in her mind.
"We're like, 'This is fucked.' What can we do instead of just saying, 'This is fucked' and moving on and acting like you're better than it? Can you actually help make any sort of change?"
"I started it when I was reading an article about domestic violence in Australia," she recounts. "Something had happened, and I couldn't avoid it. In one of those articles, that [Margaret Atwood] quote was there. I didn't realise it was her, but I was like, 'That's so powerful', that strange sense of entitlement…somewhere along the way I started watching [The Handmaid's Tale], and I also read 1984 by George Orwell and was deep into true crime."
As elements of these fictional dystopias bubble to the surface of the public consciousness and movements like #MeToo begin to push back, anthemic retorts like "Nameless, Faceless" feel more vital than ever. Despite the song's perfectly applicability to the themes of the #MeToo movement, it was actually written long before the cause took off.
"It's just something that's in my life so much and in my conversations with friends," Barnett laments. "As a general human, we're like, 'This is fucked.' What can we do instead of just saying, 'This is fucked' and moving on and acting like you're better than it? Can you actually help make any sort of change? Those personal frustrations came through."
Another song on the record that seems to touch on these frustrations is "I'm Not Your Mother, I'm Not Your Bitch". Barnett addresses the Madonna/whore dichotomy – women being sexualised or seemingly relegated to mother – with acerbic flair but admits that this particular track is not actually the message to patriarchal oppressors that it may seem on first listen.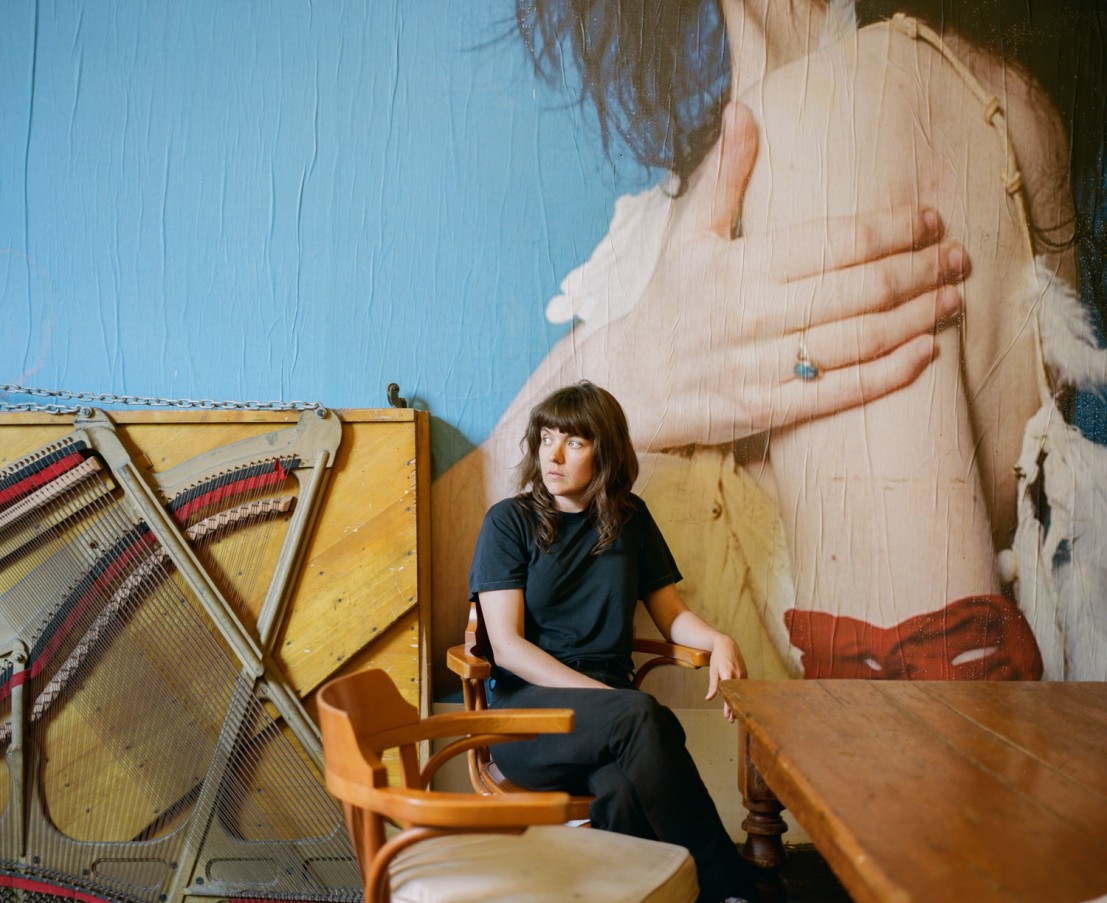 "I've noticed everyone assumes it's about men, which is fine, but that song is actually just general. On reflection, it definitely sounds male-targeted, but it's broader than that. It's flexible."
She pauses, taking a moment to reflect on this diversity of response before elaborating further.
"Songs are so open to interpretation," she says. "Even Jen [Cloher], my partner – I was playing her the album a while back – she was talking to me about her interpretations of some of the songs and they were completely wrong. But also not wrong! There is no wrong or right, I don't think, except that it's not exactly what I meant. Everyone's open to taking it in a different way because you relate it to your own life. It's the way it's always going to happen."
Barnett agrees that in comparison to previous releases Tell Me How You Really Feel has a breadth that lends it to more open-ended analysis. This doesn't bother her, even when it comes to the more fraught topics laid bare on key tracks.
Her final remarks suggest that she's relaxed about whichever way people interpret the record's messages, and that she has trust in those who listen.
"Whatever people take from it is probably good."
Maybe she's more optimistic than she thinks.
Tell Me How You Really Feel is released this Friday, 18 May via Milk! Records.