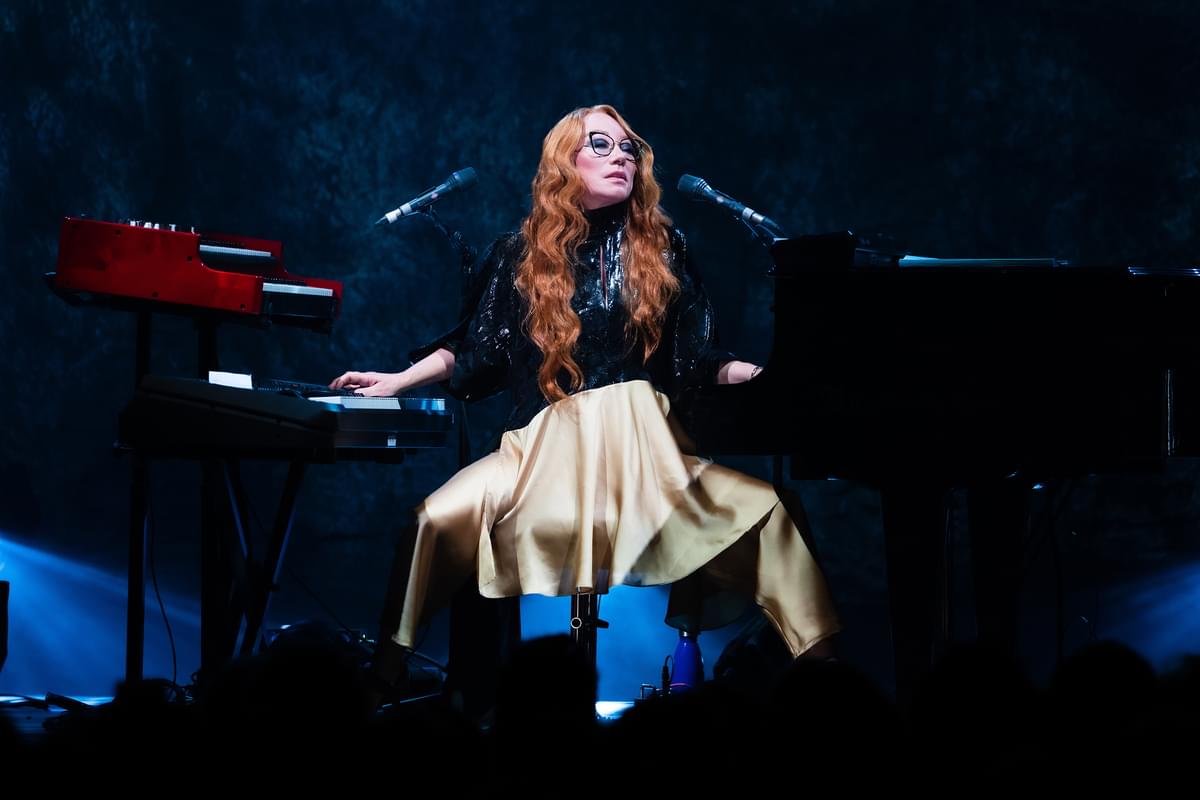 Triumphant all these years, Tori Amos wows at Royal Albert Hall
05 April 2023, 00:00
Tori Amos received a warm welcome at the Royal Albert Hall on Monday night. Not only from fans who'd travelled from near and far-flung places to be there, but from the venue staff too, who told her backstage "Welcome home."
Amos has played here many times over the years – most recently in 2017 – but tonight's show is easily the best since the first time she nervously stepped out beneath the giant domed roof, way back in the winter of 1996. Maybe even the best show here, full-stop.
Beginning with a spine-tingling version of "God" from Under the Pink, she sounds purposeful and focused from the get-go, aided and abetted by her longtime bassist Jon Evans and "hometown boy" Ash Soan on drums and percussion.
Amos famously never plays the same show twice, but last year's first leg of the Ocean to Ocean tour was pretty heavy on repeats since Soan was still quite new to the fold. Seven shows into this second leg, it's clear that the chemistry between them is so much stronger, and Amos is back to her magpie ways.
She's just as likely to pull out an obscure B-side like "Daisy Dead Petals" or a rarely performed fan favourite like "Pandora's Aquarium" as she is a classic like "Bells for Her" or "Little Amsterdam" – ludicrously good tonight, with the stage soaked in blood red light.
It's no coincidence that themes of religion recur throughout the set; this is the closing week of Lent, after all – the Holy Week – with the main event of Easter still to come. There's "Crucify", inevitably, and a band debut of the Saint Veronica-referencing "Climb" from 2017's Native Invader.
In the solo section, she harks back to that show in '96 by reprising her cover of "Losing My Religion" that plays off the "Oh no I've said too much / I haven't said enough" line to segue gorgeously into her own "Silent All These Years". Amos has been singing "Silent" for over 30 years now but still keeps finding new ways to interpret its power. Nuanced and intense, it's a riveting take. As moving as it's ever been. There's no phoning it in at the Royal Albert Hall.
By the time she's playing "Cornflake Girl", fans in the stalls have leapt out of their chairs and charged to the front of the stage where they kneel down in rapt attention. A flustered usher tries vainly to return them to their seats – clearly she's new here, the Amos stage rush is a tour staple – and is duly, completely ignored. No one is moving these people as they rise back to their feet in a standing ovation.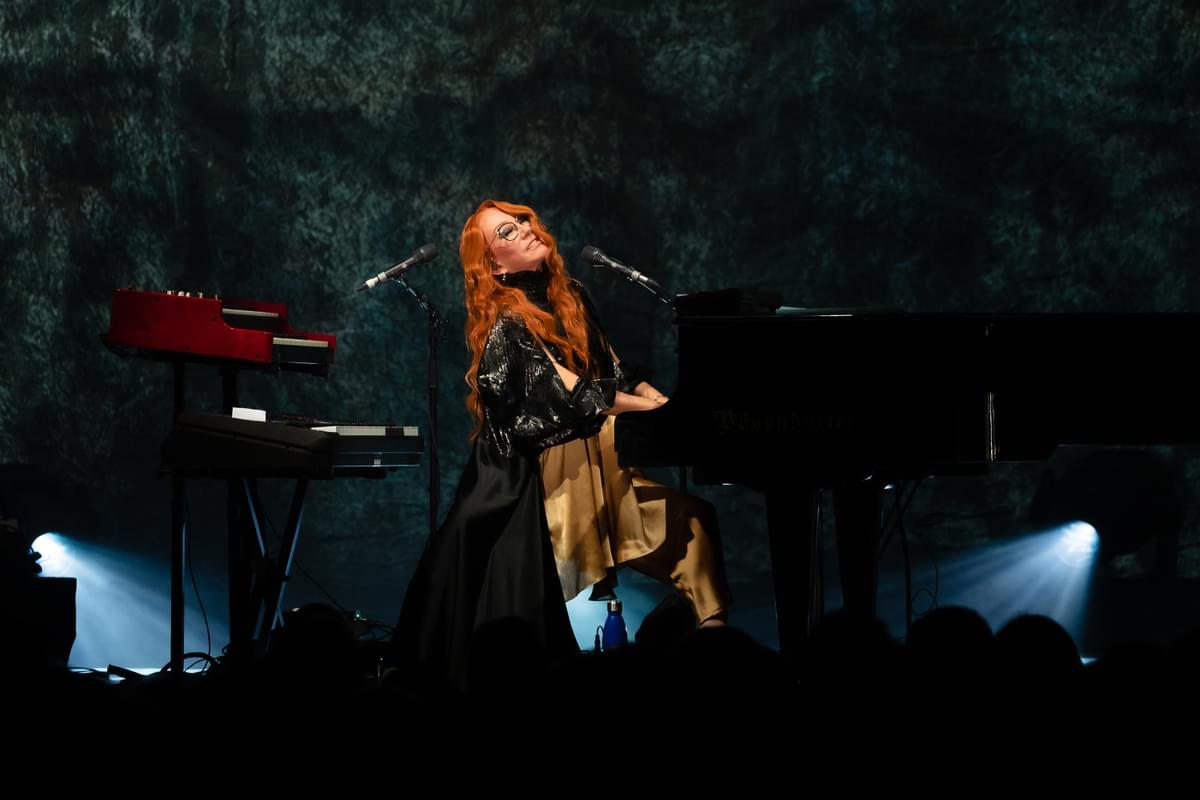 The energy doesn't dip in the encore, either, with a blistering version of "Precious Things" and the classic Amos mashup of early B-side "Take to the Sky" with Carole King's "I Feel the Earth Move". Amos thrashes at the keys, slamming back the lid of her piano for an extra thwack of percussion.
For one fan in the audience, it was his 50th Amos show. For another I spoke to, it was their 98th. And no doubt many others were well into triple digits and few regrets. Not many alternative artists from the '90s can still command that kind of dedication, but tonight Tori Amos makes it all look so easy and the worship somehow makes sense.
Setlist
God
Ocean to Ocean
Crucify
Bells for Her
Give
Pandora's Aquarium
Losing My Religion / Silent All These Years (solo)
Climb
Little Amsterdam
Addition of Light Divided
Daisy Dead Petals
Cornflake Girl
Precious Things
Take To The Sky / I Feel The Earth Move
Get the Best Fit take on the week in music direct to your inbox every Friday