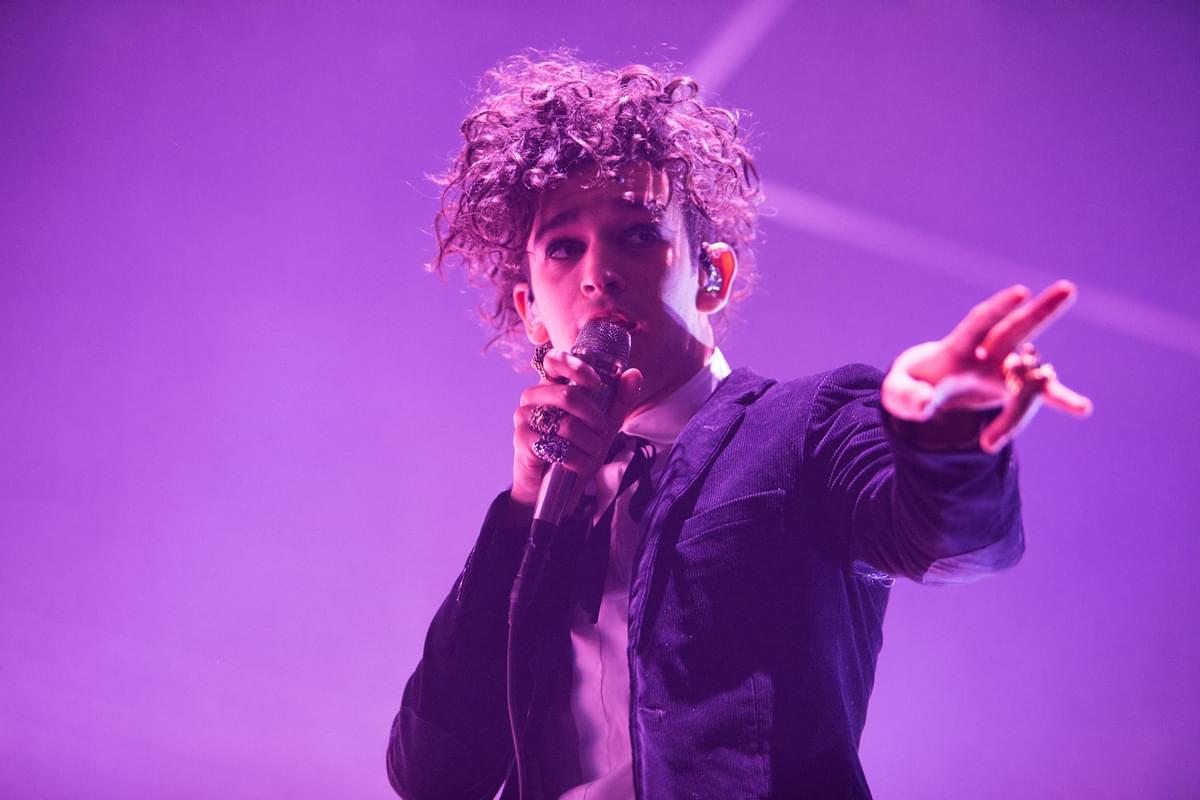 10 Iconic Moments From 10 Years Of Apple Music Festival
05 September 2017, 11:12
RIP Apple Music Festival - the mega-corp's annual musical extravaganza is over after a spellbinding decade in our calendars, and in its honour we've sifted through the sets and found 10 of the finest from the fest.
Over the years the festival series has seen a plethora of big name stars, legendary artists, and up-and-comers, but few have left a memory quite like Amy Winehouse. The soul icon, only a year removed from landmark LP Back To Black, thrilled at the inaugural iTunes Music Festival (as it was known for much of its existence), which originally took place at London's Institute of Contemporary Arts.
For 2008 the iTunes Music Festival shifted over to KOKO - looking back now there were a few odd programming decisions, with the likes of Foals, Kids In Glass Houses, Florence and The Machine, and Annie opening for Black Kids, Elliot Minor, The Ting Tings, and Sam Sparro respectively - it probably made a lot more sense in those heady late-'00s nights. Another eye-catching evening saw Sweden's Lykke Li warming up the crowd for Guillemots, cannily stealing the show before they even made it to the stage.
The battle-ready Gallagher brothers were on fine form in 2009 for their last-ever recorded performance (they acrimoniously split a few weeks later), with Liam launching into a tirade against the crowd (students and Camden Towners feeling the brunt of his impotent rage) after being pelted with objects. The whole shebang even ended with a cover of The Beatles' "I Am The Walrus".
7
Marina and The Diamonds (2010)
Back before Electra Heart and FROOT scored a second place finish in the BBC Sound Of 2010 poll, kickstarting a hella hectic year for Marina Diamandis, with debut The Family Jewels, three Top 40 singles, and plenty of tour dates keeping her occupied. She returned for the second year in a row (she opened for Paolo Nutini in 2009) to support Goldfrapp - but even at this stage she proved that Marina and The Diamonds were destined for bigger things.
Apple veered away from the tried and tested pop/rock/indie formula in 2011 to deploy Mogwai... with the post-rockers sandwiched between gigs by Coldplay and Noah and The Whale. Sure, they weren't one of the most mainstream acts on the festival's bill - a bill that also included the likes of Adele, Bruno Mars, Swedish House Mafia, Foo Fighters, and Arctic Monkeys - but they caught the ear of a few new fans with electrifying displays of texture, structure, and dynamics. A special moment.
Back in 2012 (pre-"I Love It") a 20-year-old Charli XCX supported Ed Sheeran - two names that dominate the airwaves now but were only just planting the seeds of conquest half a decade ago - playing a short-and-sweet set of material that hardly gets a glimpse these days. As well as the likes of "Lock You Up" and "Nuclear Seasons", XCX added her magic to Echo and The Bunnymen's "Killing Moon" - it wasn't quite "Boys", but it was great nonetheless.
Back in 2013 he wasn't quite the Rap God he is now, but Kendrick Lamar hit London hard with verified bangers such as "Bitch, Don't Kill My Vibe" and "Swimming Pools (Drank)". Lamar doesn't play the UK all too often, and even less so in the relative intimacy of the Roundhouse, and those in attendance will be keeping the memories close for years to come. A real 'I Was There' show.
Ryan Adams has only begun enjoying a considerable level of support in the UK in the past few years, despite his lengthy, multi-faceted career - these Isles have never gripped those Americana vibes with two hands - but in 2014 he dropped jaws left, right, and centre with an emphatic set at the Roundhouse. We were actually there for this one - we won't go too deep here, but if you want the play-by-play analysis you can read our review.
Glitz, glamour, industry excess, and incendiary songs - The Weeknd brought it all to the Camden Roundhouse. Abel Tesfaye is a commanding performer (as the clips attest), causing an almighty ruckus with a show that delivered on all fronts; this was a pop masterclass that confirmed his transition to megastar. Who'd've thunk that blog-darling PBR&Ber would be here when he started, eh?
The 1975's rapid ascent saw them stand out as one of the must-see spectacles at the festival's 10th birthday shenanigans. Riding high on their I like it when you sleep... success, the Manchester group delivered a 20-song set, with Skepta shoutouts and musings on technology tucked inbetween crowd-pleasing hits and deep(ish) cuts. It was only the second show of the 2016 series (Chance The Rapper has the glory of being the final AMF performer) but they made the fest all about them. In hindsight their phenomenal display was a fitting end to the festival - the band climbed the ranks, initially supporting Bastille in 2013, and headlined at their current, dizzying height to tie the past, present, and future together.
Get the Best Fit take on the week in music direct to your inbox every Friday