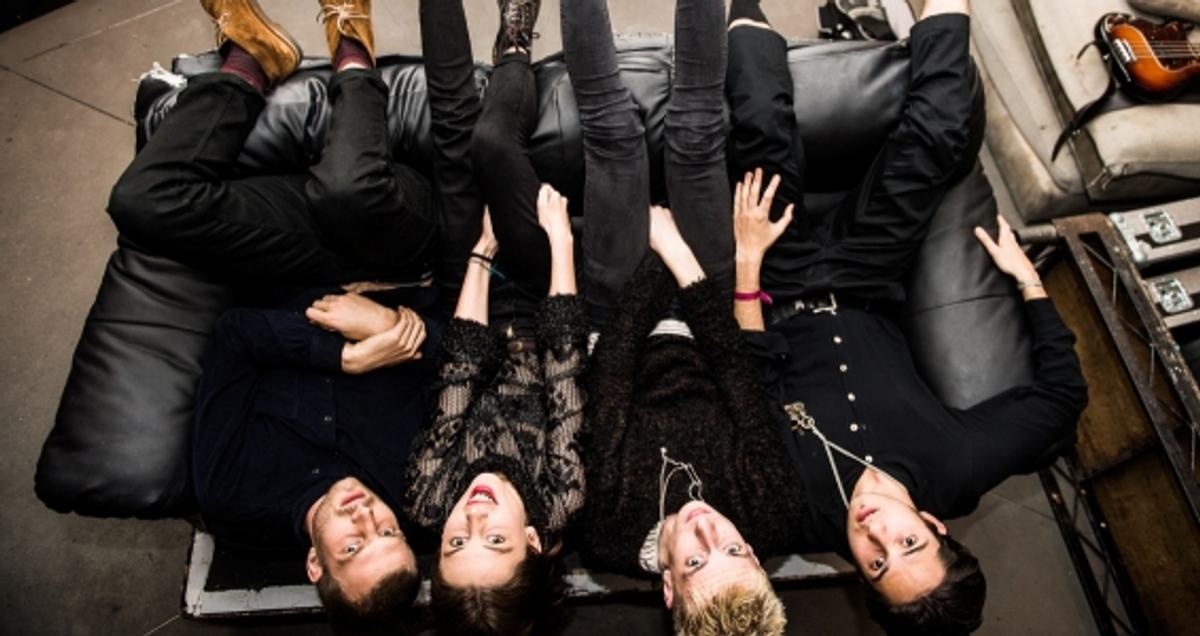 Wolf Alice and Savages: Ones to Watch for 2013
28 November 2012, 11:23
Our definitive list of singers, producers, bands and musical trends we think you should be keeping a firm eye on over the next 12 months.
Wolf Alice
As goals go "getting our shit together so we could actually play the music we've always wanted to play" is a humble one, and whilst it may seem like an easy thing to do, life is often never that simple. Thank God then that North London's Wolf Alice count this as one of their great successes this year. Why are we so happy about that you might ask? Just one spin of recent track 'Leaving You' will give you your answer.
Having begun their musical journey on a folk music kick indebted to Willy Mason, Ellie Rowsell and Joff soon met Joel Amey, whose pysch-rock tendencies transformed the duo into a three-piece, completing the line-up we're a little bit in love with today. Blending warm, sentimental lyrics with an effortless cool we can't help but feel we're witnessing the beginnings of a very special band. They would seem to agree: "We are all getting better at writing songs together as a group because we understand each others methods better. I'm actually starting to like these guys!"
There are no immediate plans to record an album, at least until after their next single, due out in February 2013, is released. They are however playing our New Years Eve party at The Social this year (tickets are available here) and you should definitely come along because, in the band's own words "we practice now so we're actually quite good."
Savages
If somebody had told us we would see a punk band alight both the tipster blogs of the net and music columns of various broadsheet papers in the year 2012, as well as perfectly executing a prime slot on Jools Holland, then we would have thought the bearer of such a prophecy to be as potty as those in tinfoil hats yapping on about how the world is about to end this year. Not only was it unlikely for a band influenced by a musical form that stretches back to the 70s to be heralded as "the future" of music by nearly all with attuned hearing, but for the same group to garner such a reputation based solely on their live performances alone, in this day and age, even before a single track has been dropped online, heck, it still sounds an impossible task, doesn't it?
But one London noir-punk fourpiece have done it, proving all doubters wrong, and we couldn't be more glad about it. Savages have ripped up the rule books, rid all of any lingering preconceptions and managed, over the course of just a single summer, to flood the column inches of nearly every festival review they made an appearance at, going a long way to being regarded as (pretty much officially, may we add) the Best Live Band At The Moment™. Now, how's that for a working holiday?
But with a live EP dropping last month, the band could risk being critically charged with laying too much emphasis on spectacle and not enough on the recorded product. Although, if 'Husbands' – their ballsy mile-a-minute first single – is anything to go by, then these will simply subside as hollow fears.