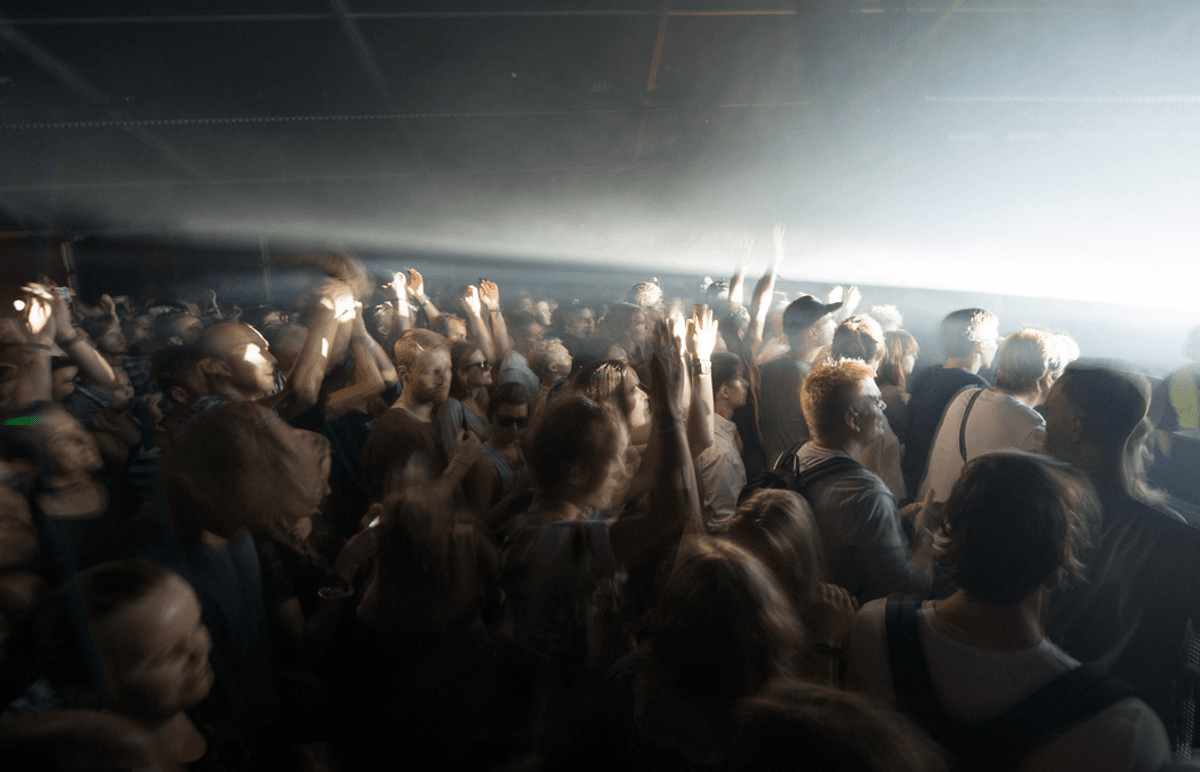 The Five Best Finnish Bands at Flow 2014: Siinai, Grateful Däd, Death Hawks, Jaakko Eino Kalevi & Lentoliskot
17 August 2014, 14:13
Having wrapped up its eleventh edition, Helsinki-based Flow Festival has cemented its status as a not-so-hidden gem among the summer festivals, with Janelle Monáe, Jessie Ware and Röyksopp & Robyn among the big hitters drawing the crowds from around the world.
But with Finnish music on something of an upward spiral right now, we took the time to check out the brightest and most exciting homegrown talents on the line-up.
1. Siinai
Having recently released their second concept album Supermarket, Krautrock-inspired Siinai treated the afternoon crowd to an extended live setup comprising an additional two drummers, a vocalist and a trumpet player. It's an ethereal, glorious and inspiring sound from one of the most exciting and underrepresented bands around right now.
2. Grateful Däd
A set that started with a middle-aged man gently extracting soft, ambient loops out of children's toys soon made way for something more ferocious and downright angry. A prolonged scream ends a track, another is spent stood up, a fist pointed at the sky, over a projection of a deposed dictator. A political message is hammered home with visuals of planes dropping bombs, and the audience is shaken up just the right amount.
3. Death Hawks
Current psych bands can sometimes numbingly play out the moves without adding much salt to the genre. Not Death Hawks, who step it up rhythmically to give us a traditional finnish alternative to Tinariwen. Cultivating a following within the local music scene, it's time for them to export.
4. Jaakko Eino Kalevi
The first Scandinavian signing on Domino imprint Weird World, Kalevi is instantly loveable. The tram driver-turned-musician sports a student look tonight and his nonchalantly sexy pop oscillates between Ariel Pink and a happy John Maus. At some point he lies down in front of a fan to get some air, sending his hair flowing and the crown swooning.
5. Lentoliskot
One of those gigs where you'd rather sit than stand, Lentoliskot puts you in a quiet trance. Understated electronic melodies are laid over a basic drum machine beat, and the vocals are more spoken than sung. It's hypnotic and makes you yearn for more (and there isn't much online yet).
All photos by Sebastien Dehesdin
Get the Best Fit take on the week in music direct to your inbox every Friday