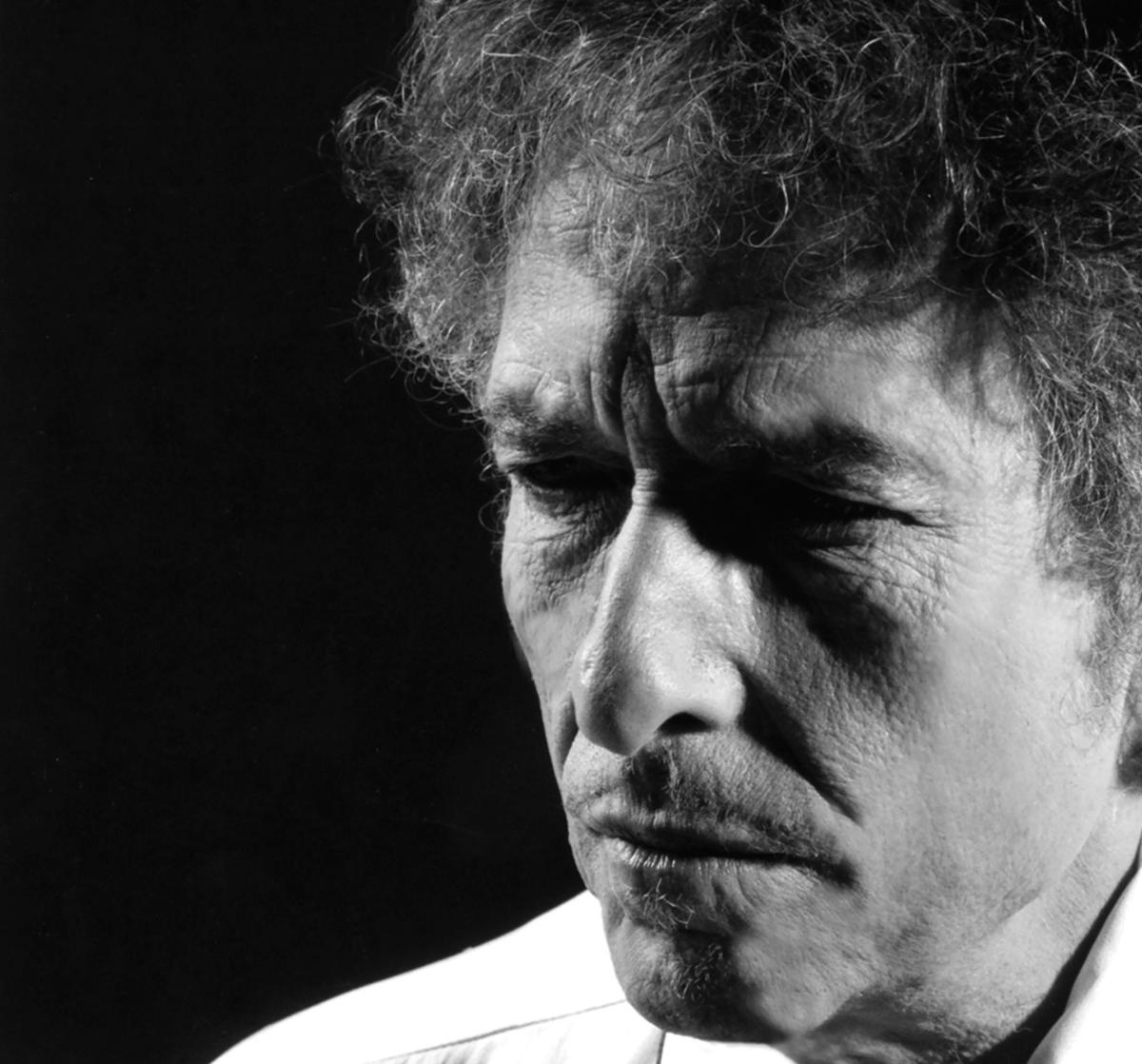 Bob Dylan's top ten forays into career suicide
03 July 2012, 14:15
Despite his intellect and talent, it's well documented that Bob Dylan is an absolute raving lunatic.Here's our essential run down of Bobby Zimmerman's 10 greatest epic fails.
Bob Dylan's brilliant isn't he? An absolute bonafide genius of mammoth proportions. Writing a blow-by-blow account of his endless contribution to popular music and culture seems a little pointless though. There are more books and essays written about Dylan than any other artist of our time – Dylanology is even an actual University course.
Despite his intellect and talent, it's well documented that the man is an absolute raving lunatic whose numerous attempts at career suicide are utterly baffling and just keep on coming.
We thought it'd be fun to look back the best moments of madness within the career of a genius: Bobby Zimmerman's 10 greatest epic fails / crazy stunts / dabblings with madness.
10. His appearance in the video for Wyclef Jean 's 'Gone Till November'
Dylan's appearance at two minutes and thirty seconds prompted a collective double take from all almost everyone who saw this video on Top of the Pops back in early 98. As the Fugees man recites the line "knockin' on heaven's door/like Bob Dylan", the man himself magically appears on a bench in the middle of LA International Airport, a slightly worrying, fawning-over-Wyclef Jean meets WTF-am-I-doing-here look over his face. "I was like, 'Yo, we should get Bob Dylan in the video!'", Wyclef explained to MTV back in 2001, "And it was like, 'You ain't getting no Bob Dylan! Bob Dylan never shows up in videos, man! Bob Dylan doesn't do that kind of stuff!' But I was like, 'Yo, we can get him, man!' And we got Bob Dylan.
"I think that what Bob Dylan brought to the game is lyrical continuity in the music, and it's not all about the commercialism. It's about standing up for something and speaking out for the rights of the people."
Er, okay Wyclef. If you say so.
9. The poetry book, Tarantula
Throughout 1965 and 1966, Dylan was at the height of his creative powers. Not only did he toss out two faultless era-defining records within a twelve month period (Highway 61 Revisited and Blonde On Blonde), he also went right ahead and re-invented himself as some kind of extra-terrestrial amphetamine fuelled mercurial mesiah; globe-trotting the earth toting an electric guitar and a sneering vocal that would ultimately piss his ardent fans off to biblical proportions. The pace of his boundless rise in popularity perhaps went to his head a wee bit when he decided it a good idea to 'write a book'. Released in 1971 but written in the '65-'66 period, Tarantula is arguably one of the most confusing things Dylan has ever done. Unfocused and filled to the brim with, well, utter bollocks – Tarantula was supposed to be a 'stream of conciousness collection of poetry', but the amount of drugs Dylan was consuming thus led its contents to be the biggest pile of nonsensical dirge ever created.
8. His 1986 'rap' duet with Kurtis Blow
In Chronicles: Volume One – Dylan's sensational and wonderfully written autobiography – he recounts how American rapper and producer Kurtis Blow introduced him to Ice-T, Public Enemy, N.W.A. and Run-D.M.C. "These guys were beating drums, tearing it up, hurling horses over cliffs. They were all poets and knew what was going on." The same cannot be said for Bob, whose 10 second appearance at the start of a terrible Kurtis Blow track from the mid-eighties engenders the same embarassment in us as Homer Simpson's only slightly less embarassing Mr Plough rap does to Lisa and Bart.
7. His directorial debut Renaldo and Clara
Dylan's complex – and, frankly, messy – directorial debut from 1978 closed after just a few weeks in movie theatres following widespread negative reviews. Clocking at at four hours, the concert movie/documentary/fiction is musically interesting but as indulgent as they come.
"Following a pattern of linear thought is clearly not one of the film's concerns," wrote Janet Maslin in the New York Times, "but maintaining a constant degree of intensity should have been; this way, by carelessly commingling very complex and suggestive episodes with very flat and simple ones, the editing continually throws an already befuddled viewer even further off balance."
Never released since, the film is still available online if you look hard enough. We wouldn't recommend it – getting through all four hours for me took some serious recreational drugs and half a bottle of scotch. There are better ways to spend an evening. Pauline Kael, as usual, had the best summary of the film, noting "it's what Louis and Marie Antoinette might have done at Versailles if only they'd had the cameras."
Years later, Todd Haynes would take some narrative and ideological cues from the film for his Dylan 'biography' I'm Not There, another artistic statement that confused a whole generation of non-Dylan fans but at least had Heath Ledger and Charlotte Gainsbourg for us all to coo over as well as Pingu from Nathan Barley as Arthur Rimbaud reciting the wonderful 'whoever heard of a fatalistic farmer?' line…
6. The video for 'It Must Be Santa'
The sting was taken out of the concept of a Bob Dylan Christmas album due to the various hunger and homelessness charities that benefited from receiving all of Bob's royalties related to the release. As a humanitarian gesture then, Christmas in the Heart is a fine, upstanding album worthy of a place as Dylan's 34th studio album (and it's certainly less dodgy than some of his eighties' oeuvre). Sure it's frivolous in places, a little bit indulgent and a little unnecessary but we can live with that.
What we can't abide is the excruciatingly hammy, vaudevillian clip for lead single 'It Must be Santa', which sees Bob recast visually as a Patti Smith clone in cahoots with the man in red. As all manner of drunken shenanigans play our, Bobby lurks in hallways with his dank, ironed hair.
5. Mr Bojangles
In 1973 Dylan would be wooed away from Columbia Records (if only temporarily) by Asylum. Columbia were slightly peeved at the big man's decision so in spite they released Dylan: a collection of rarities and cover versions so utterly tragic that even the most loyal of fans would struggle to find a decent thing to say about it. 'Mr Bojangles' was (and still) is the ultimate 'Bad Cover Version'. The 1973 rendition so painful that even after spending hours scouring the internet for a stream of sorts, all we could muster was a random YouTube clip of a sincere young man giving it 'his all' in the privacy of his own bedroom.
4. Born Again Christianity
Bob, dearest. Even Christ our Saviour couldn't save these records. Good for a LOL, not a lot else.
3. His 1984 interview with Martha Quinn
"What's your favourite video on MTV?"
"The ones I've seen…my favourite one…I've got a few of them…I like that one of The Police jumping around in the studio…they're all wearing hats…of course I like Cyndi Lauper…"
Dylan's attitude to his interviewers often veered from the charming and playful to the righteous and angry. In the same way his hardcore fans continue to deconstruct his life, lyrics and songwriting, good old Bobby loved to bat the ball right back at those tasked with writing about him. He revelled in questioning the value of journalism and why critics did what they did – but by the eighties was clearly getting tired of fighting the treadmill of promo.
This filmed 1984 interview with one of MTV's first VJs Martha Quinn begins with a make-up girl applying an emo eye-line to Bob's visage that leaves him looking like a cross between Keith Richard and a session player for the New York Dolls. And it's all downhill from there, turning into a pointless discussion about David Lee Roth's uncle, hats and an inane back-and-forth about touring and recording:
"What kind of audiences have been coming to the show?"
"Mostly foreign audiences. In France we had French audiences. In Spain we had Spanish audiences"
"What about Italy"
"…mostly Italian audiences?"
You can watch all five parts here, here, here, here and here.
2. His acting in Hearts on Fire
The eighties really weren't the best time to be Bob Dylan. Like many of his contemporaries from the sixties, a certain redundancy was to be found as the seminal greats eased into the comfortable middle-aged years amongst a backdrop of Regan-era economics and, to some degree, a black period for popular music. With his most creative and commercial years clearly behind him, some truly awful choices would occur in the time between Slow Train Coming and Good As I Been To You. "Fifteen years ago, he walked away from the spotlight", introduces the trailer voiceover to the utterly dreadful 1987 drama from the director of Return of the Jedi. "Now he's back to help a young girl make it to the top and to teach a superstar how to stay there."
Whatever drove Dylan to pick up a role opposed 'promising' British talent Rupert Everett and eighties never-was rock singer Fiona is anyone's guess. If the allure of a role as a reclusive, retired rock star struck happily close to his current situation, it didn't show in his lumpy, dispassionate and dull reading. A script with input from Joe (Basic Instinct) Eszterhas didn't help. Director Richard Marquand died before the film was released – straight to video.
And just what are Dylan's words of wisdom for his protegee in Hearts of Fire? Apparently this: "There's no such thing as a big star…the better you are, the bigger the trap."
God help us all.
1. That Victoria's Secret commercial
Why is Bob Dylan selling knickers? We'll never know. It's baffling. In fleshing out the concept for this commercial, someone sat round a table and decided that putting a grizzly faced sexegenarian alongside a Brasilian supermodel would shift lingerie. Who was this insane visionary? Does he still have a job? We need to know.