This year has been ridiculous. We all know it. We started uttering those words back in the spring, when David Bowie returned seemingly in the same breath as Daft Punk, Boards of Canada, My Bloody Valentine, Nick Cave, Justin Timberlake and The Knife. Wiping our eyes in utter disbelief at the passing months was all we could do for quite some time. Repeating adnuseum, "This year has been ridiculous."
It's not just the album output, (though obviously that has been mind blowing and difficult to rank), but the sheer number of incredible tracks dropping along the way, not just from our long standing favourites but from an incredible array of newcomers, who out of nowhere have offered up some of the most addictive, moreish songs we've ever come across. It's been a great year for every discernible genre too – pop has pushed the limits of perfection, hip hop has some of the best, freshest faces around and electronic music, well it's been everywhere – from the Mercury nominated mainstream to the down right crazy, boundary breaking undercurrent.
So much music passes our way, and it's difficult to digest it all at times, but we've just about managed to whittle down, distill if you will, the thousands of songs we've heard into a manageable 50. So do get stuck in to our tracks of the year, a wealth of musical riches await.
---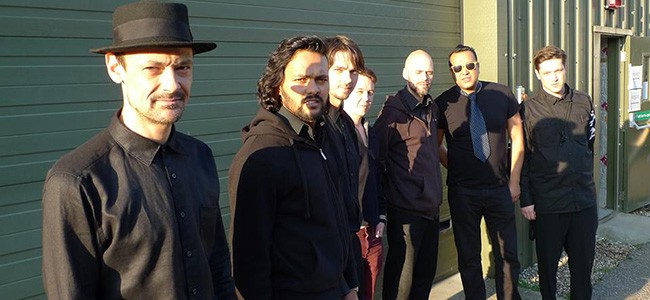 50) Melt Yourself Down – "Fix My Life"
Imagine just about the most bonkers cacophony you can and you'll be half way to "Fix My Life." As coherent as they are incoherent, Melt Yourself Down are masters of controlled chaos and nowhere is their free-flowing afrobeat, jazz fusion better represented than on this sax filled sprawl.
Lauren Down
---
49) David Bowie – "Love Is Lost" (Hello Steve Reich mix by James Murphy)
As James Murphy is prone to do, instead of "remixing" the moody grooves of David Bowie's "Love Is Lost" as such, he blew the entire thing apart, creating new music for the vocals from scratch. What's more, it arguably betters the original – especially in its Steve Reich aping opening section, where nothing but polyrhythmic hand claps buttress Bowie's voice in a manner nothing short of stunning.
Thomas Hannan
---
48) Autre Ne Veut – "Counting"
With "hipster R&B" pretty much just "R&B" nowadays, there's still a handful of those pushing the genre from the outside reaches. "Counting" by Autre Ne Veut came as the perfect example that there's still some sonic ground left to be tred. Sinister and brooding, yet somehow at the same time irresistible and luscious, the track showcased the musician's precision-perfect knack for intelligent hooks.
Luke Morgan Britton
---
47) Rosie Lowe – "Me and Your Ghost"
Boutique label 37 Adventures helped break a fine array of new artists in 2013; from S.C.U.M.'s new project Astral Pattern through to future-pop head ETML. And London vocalist Rosie is no exception. Her debut track layers creaking beats atop atmospheric synth swells with Rosie's soulful coo falling blissfully into the white-noise gaps.
Dan Carson
---
46) Tei Shi – "Nevermind The End"
Taken from debut EP Saudade, "Nevermind the End" is a translucent wall-bouncer ideal for slapping on at the end of parties. It's full of pounding bass and nursery-rhyme synths; and perfectly encapsulates the EP's title – a Portuguese word that's got no direct translation – but means something nostalgic and introspective.
Kyle J. MacNeill
---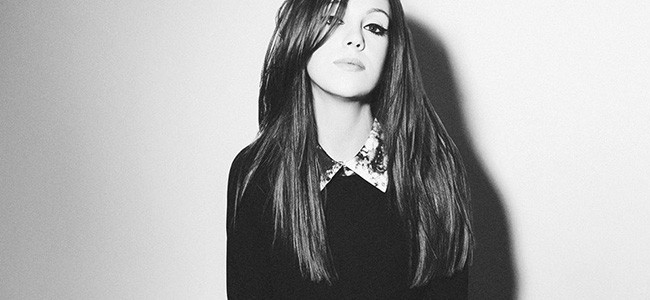 45) Laura Welsh – "Undiscovered"
Sitting alongside the likes of Jessie Ware in the sensual, late-night soundtrackers of the year, Laura Welsh utilises her seductive vocals to pour out above the pristine RnB-inspired production. "Undiscovered" is as succinct an example of this genre the year has given us, with the young Londoner pining for a distant, unfulfilled romance; Welsh deserves to a massive break-through 2014.
George O'Brien
---
44) Nick Cave & the Bad Seeds – "Jubilee Street"
Considering the amount of dudes in the Bad Seeds who know their way around a guitar, it was perhaps surprising to find that "Jubillee Street" was the only track on Push The Sky Away to put one of the things quite so front and centre. It's not like a song like this needed any help standing out, either; an uncomfortable but wholly engrossing yarn concerning the women of Cave's local red light district, it lists high amongst the band's best ever performances.
Thomas Hannan
---
43) Astronomyy – "Things I'd Do For You"
Worcestershire's Astronomyy dropped his jilted debut track "Don't Need U" in June, immediately pricking up the ears of soon to be household name MNEK who endorsed the dreamy RnB jam on his SoundCloud. Follow-up "Things I'd Do For You" delivers further on the early promise; over two-hundred-and-eighty-thousand plays later, it still sounds as crisp and devastatingly emotive as ever.
Dan Carson
---
42) Blaue Blume – "On New Years Eve"
Copenhagen's theatrical four-piece have been tentatively eking out tracks from sessions conducted earlier this year, but first cut "On New Years Eve", a dark, cinematic stretch of indie pop narrative punctuated by crunching guitar filigrees and Jonas Smith's washed-out murmurs, remains the standout. Cue liberal use of Wild Beasts parallels.
Dan Carson
---
41) When Saints Go Machine – "Love and Respect"
With its Damon Albarn style falsetto and electro-pop groove, "Love And Respect" is a super-tight take on Gorillaz; sans the primate cartoons. It's also got an aptly killer verse featuring Killer Mike – who formed hip-hop duo Run the Jewels with EI-P earlier this year – that renders it an absolute corker.
Kyle J. MacNeill
---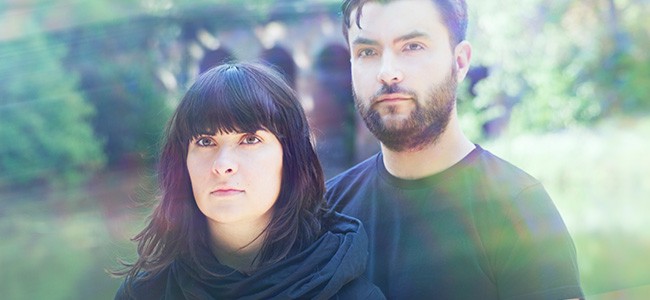 40) Gaps – "Cascade"
Brighton duo Gaps are wonderfully difficult to pigeonhole. 2013 has seen them release a string of complex electro-folk songs, but it was on Cascade where their light shined brightest of all. A slow-pucked intro, complete with seagull noise samples, grows in to a vibrant and dynamic pop song. Brilliantly unique.
Tom Johnson
---
39) Warpaint – "Love Is To Die"
It's been three long years since Warpaint's last release. When the LA quartet dropped ""Love Is To Die"" in October, we fell instantly to their feet. Loose structures have always defined their sound and this song is no stranger. Octave-hopping bass lines and phaser wails play with each other, sounding like three songs for the price of one. Mesmerising.
Charlotte Krol
---
38) Mapei – "Don't Wait"
It has been a pretty special year for female-fronted pop and when Stockholm-native Mapei re-emerged with "Don't Wait" in October, 2013 got even better. The oriental-sounding twangs and djembe rhythm are joined by perfect pop ingredients: "Heys", finger-clicks and an affected RnB vocal come together to form the completely infectious return from an all but forgotten artist.
George O'Brien
---
37) Oceaan – "Need U"
Manchester's Oliver Cean – possibly, but probably not, his birth-name – crafted the perfect modern RnB love-ode with "Need U". Thematically, it's all about second chances and stolen kisses, but the beat is so hot 'n' heavy you'll struggle not to find yourself inching towards the dancefloor.
Dan Carson
---
36) Naomi Pilgrim – "No Gun"
The Carribbean and Nordic regions unite on Naomi's silky debut track. The Barbados-born, Stockholm-bred vocalist splices sultry steel drums and whooping hand percussion with glacial washes of synth; a blend not too distant from Lykke Li. But it's her sarcy lyricism which proves the real showstopper.
Dan Carson
---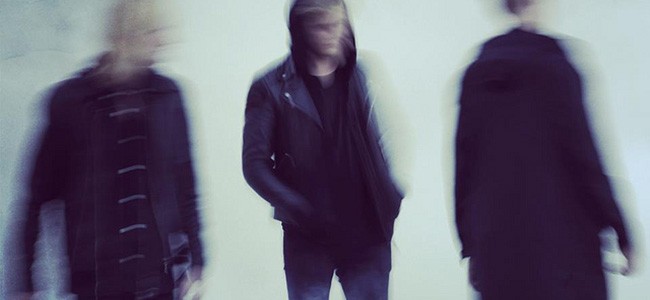 35) DNKL – "Hunt"
As part of this year's explosion of Swedish acts, enigmatic three piece DNKL brought us "Hunt"; a fizzing dreamlike concoction of bassy beats and haunting synths. Rather fittingly the band's name stands for 'Dunkel'; a dark and smooth lager. Drink up.
Kyle J. MacNeill
---
34) Erik Hassle – "Talk About It"
Brought to the fore from the management team behind Icona Pop, Niki and The Dove and Elliphant – Erik Hassle's return this year was nothing short of astonishing. Tapping into classy R&B production, Hassle delivered a song that – on vocal delivery alone – deserves to be held amongst the finest of the year.
Rich Thane
---
33) Joel Compass – "Fucked Up"
"Fucked Up", a sexy tale of regret with a barely-there r'n'b beat, showcased the raw vocal talent of this 20 year old Londoner. On paper he might sound like a Facebook-era Craig David – thankfully, on record Joel Compass comes closer to a ballsy Drake.
Hannah Davies
---
32) Rihanna ft Mikky Ekko – "Stay"
January saw RiRi draft in then unknown Mikky Ekko for a duet, and the pair delivered piano-driven pop balladry of the highest order. The Bajan songstress ditched dirty drops and pop hooks for the vulnerable vocal style of "Unfaithful" and "Love The Way You Lie", accompanied by a melancholy bathtime video.
Hannah Davies
---
31) Janelle Monáe – "Dance Apocalyptic"
A criticism that's often levelled at Janelle Monáe is that the overarching concept to everything is more prevalent in her music than, say, a good old tune. Well here's the Archandroid at her most tuneful yet, "Dance Apolcalyptic" being a schoolyard chanting, ukulele strumming, end-of-the-world-beckoning joy of a three minute pop tune – the sort that those who were paying attention always knew she had in her.
Thomas Hannan
---
30) Dive In – "Let Go"
Glastonbury based newcomers Dive In arrived earlier in the year with a debut single that was, in short, a masterclass in indie pop songwriting. From its soaring chorus and infectious guitar lines to the sparkling production and glorious arms aloft hook – all boxes were well and truly ticked. Music for the head, heart and feet.
Rich Thane
---