-
Looking back on the best releases of 2013, it seems fair to say that 2014 has a lot to live up to, but as a new year dawns, so too do a whole host of new releases – some confirmed and ready for pre-order, others mere rumours spun through the mill. We bashed our heads together over the Christmas break and compiled fourteen albums that we think will help define the musical landscape of 2014.
Regretful omissions have been made and we of course wish to give a nod to our Ones To Watch list alumni as the likes of Empress of, Woman's Hour, Thumpers, Banks, Jungle, SOHN and FKA Twigs all look set to release full lengths this year.
Notable mentions should also be given to the wonderfully bizarre CEO, our favourite Danish pop star in the making MØ, returning City Slang-ers The Notwist, the heartbreaking offerings of Perfume Genius, Young Turks star Sampha, Secretly Canadian lady Angel Olsen, dance floor animal Katy B and Icelandic man Ásgeir but we couldn't possibly fit everyone in.
And so, full of nail biting returns and debut solo outings, here are fourteen records you'd be a fool not to sit up and take notice of in 2014.
14. Metronomy – Love Letters (10 March, Because)
Are Metronomy the only band allowed to do it this way these days? 'This way' meaning being a band who've found their feet over a series of increasingly great records rather than still mining good will from a flash in the pan debut and having subsequent output fall on deaf ears. If it's a struggle to name another, it's damn near impossible to point out a contemporary act who've matured quite so elegantly. With its minimal, unpolished techno feel, lead single "I'm Aquarius" points to Love Letters being another left turn for Joe Mount's band of constant flux, something that's wholly encouraging for a group who clearly thrive on keeping things moving. - Thomas Hannan
13. Wild Beasts – TBC (Expected Spring 2014, Domino)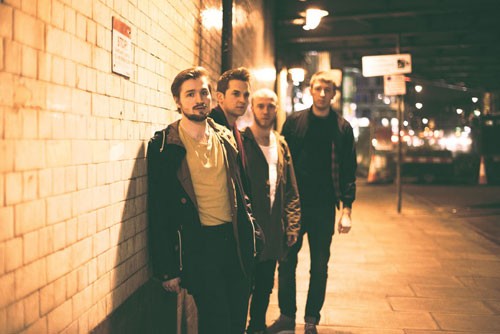 Smother is going to be a tough act to follow. It had just about every body enamoured with its rich, emotive off kilter pop songs but we've got more than just a little bit of faith in this Kendal four-piece. Not least because we were lucky enough to witness the airing of new material live back in November but because over the course of three albums they've rarely steered us wrong. Speaking to NME they explained that their as yet untitled album (recorded between London and Bath) will be "more melodic and pop" than previous releases, suggesting that they came close to ditching guitars altogether but were worried about sounding too polished without them. Whatever comes, we expect it will be nothing short of enchanting.
- Lauren Down
12. Caribou – TBC (Expected 2014)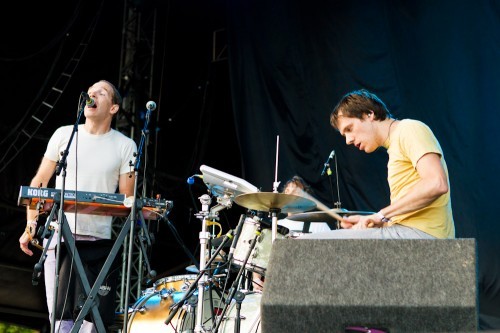 Dan Snaith is touring a lot this year. He's always been busy man, touring side projects and DJ-ing but this time it feels different, he's got real live Caribou performances coming up and we can't help but feel like he's gearing up towards something. Speaking to Exclaim in 2012, Snaith spoke tentatively about the follow up to 2010′s Swim being released in 2013. Obviously, it didn't materialise last year but we know he's been working on it. Nothing is confirmed at this point, we can only hope we're going to get to enjoy new material this year.
- Lauren Down
11. Damon Albarn – TBC (Spring 2014)
The Blur and Gorillaz front man's forthcoming solo album might not have been quite so highly anticipated as, say, m b v, but it's been rumoured for about as long. What has tended to materialise from Albarn's forays in to the studio over the last decade however has been anything but a solo record – one off singles with Blur, formations of entirely new supergroups whose members span the globe, even surprisingly well received dabbles in opera. And yet, a brief YouTube clip of Albarn in the studio with producer Richard Russell confirms that the thing does indeed exist, and will be arriving early in 2014. That prior list of recent achievements is precisely the reason our ears have pricked up at the thought of its arrival; it's impossible to guess what form this thing is going to take, other than that it should be record from a man still on one of British music's most enduring hot streaks.
- Thomas Hannan
10. Beck – Morning Phase (February 2014, Capitol Records)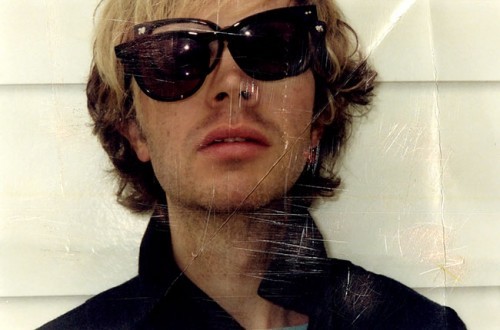 Though the years since Modern Guilt haven't yielded a new album from Beck, there can't have been many spare days in his calendar. Be it producing albums for Charlotte Gainsbourg, creating expansive new arrangements of Bowie classics or quietly unleashing his own borderline-epic one off singles, the recent music emanating from chez Hansen has been of a quality that's… well, a lot better than much of Modern Guilt, in truth. With Morning Phase being billed as a companion piece to his luscious acoustic classic Sea Change, there's a feeling in the air that this could be the year we get the Beck we all love back, properly.
- Thomas Hannan