The year was 2013. Edward Snowden hid in shame after committing the most catastrophic BCC fail of all time. For a while there, we had two popes. British people actually danced in the streets at news of the death of a former Prime Minister. And the domestication of the dog continued unabated.
From royal babies to warnings of catastrophic autumnal storms that never quite wreaked the havoc we were told they might have, it's been a completely flipping insane year. Without all the excellent music we've had thrust upon us left right and centre for comfort, we'd probably have been a gibbering wreck as a result.
As if mirroring the all round global chaos of the last 12 months, if there is a theme to our list of our favourite albums of 2013, is that there's really not a theme (we say, copping out big time). With so many records deserving of the top spot, the discussion about what should and shouldn't make the cut was more heated than ever, resulting in out of character behaviour that ranged from resignation to outright physical violence. So know that as you read our list, our blood and sweat have gone in to it. Enjoy, please – we lost some good people.
- Thomas Hannan, Albums Editor
---
50) Swim Deep – Where The Heaven Are We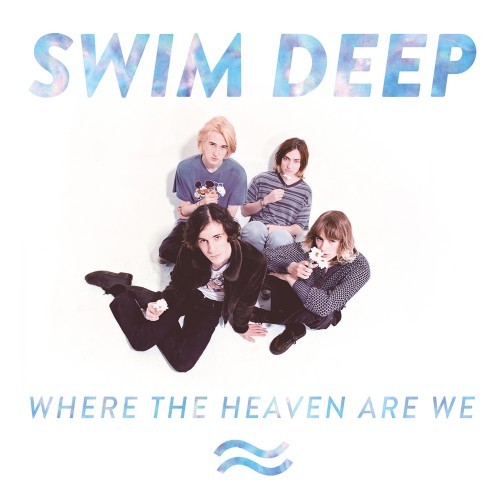 Buy vinyl on Amazon / Buy digital on iTunes Despite the braying from both sides of the B-town fence, Swim Deep managed to pull off what many of 2012′s buzz bands could not: deliver a well-rounded, impressive, and ultimately tremendous debut LP. As their comrades fell by the wayside, left to wallow in mediocrity, the indie-pop foursome bathed in a glow of satisfaction, knowing that aside from merely staving off the vultures, they've got a swooning, woozy bandolier of psych-rock, grunge-lite and fuzz-pop to satiate your senses and ignite euphoria. Aside from the sheer fun and adolescence-in-a-can-ness of the wide-ranging record, was there really a better festival singalong than screaming: "Fuck your romance/ I wanna pretend/ that Jenny Lee Lindberg is my girlfriend!" until your lungs gave out? Laurence Day
---
49) Matthew E White – Big Inner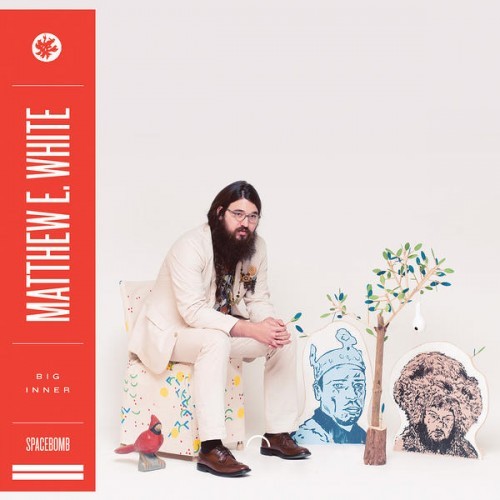 Buy vinyl on Amazon / Buy digital on iTunes Released back at the beginning of the year, it could have been easy to lose Virginian native Matthew E. White's self-assured debut, Big Inner, under the avalanche of music that was to follow in 2013. Yet, his intoxicating combination of lush musical arrangements, softly intoned vocals and angelic harmonies elevate this album to a level where, almost twelve months on, it still remains an unforgettable experience. Drawing elements from Southern gospel, Stax-esque soul and alt. country rhythms, it has a rich tone that feels familiar and yet startlingly fresh. Couching his influences in an idiosyncratic haze, the effect is dreamlike and – when combined with White's heartfelt lyrics about love, loss and faith – allows the music to diverge into unexpected and dazzling places. Freewheeling but never self-indulgent, sentimental but never saccharine, Big Inner is a little album with a huge heart that reveals greater subtlety, refinement and unabashed joy with each listen. Tom Fenwick
---
48) Julianna Barwick – Nepenthe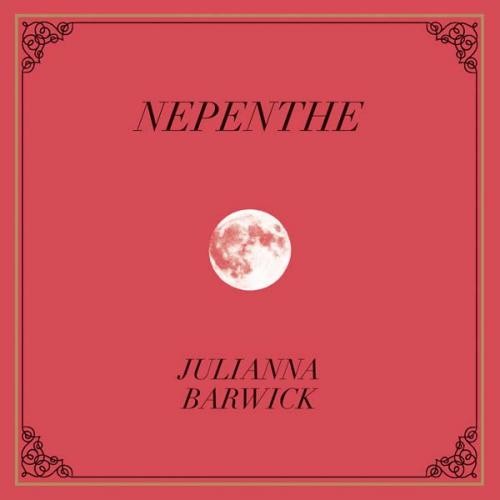 Buy vinyl on Amazon / Buy digital on iTunes In a year – nay, an age – that has at times felt like one big shouting match, how apt it is that one of 2013's most provocative statements should come as a whisper. With Nepenthe, her third full-length, Brooklyn's Julianna Barwick stripped back the hymnal expanses of 2011's The Magic Place and instead crafted ten bite-size dioramas; rich in texture and full of drama, but never overwrought or self-indulgent. Recorded in Iceland with Jónsi collaborator Alex Somers, Nepenthe is rife with as much beauty and frailty as anything released by the Nordic duo; bearing much of the same make-up as their 2009 debut, Riceboy Sleeps: swathes of glistening choral vocals, meandering high notes cutting like a ship's bow through icy, ambient drones. It's far from an easy listen – in fact, it feels intensely personal at times – but there's something irresistible in the moments where Barwick's angelic register clashes with the rising glissandos shooting up like geysers all around her. Leave the big proclamations and getting lucky to the black skinheads of the world, there'll always be something more enriching out there for those willing to be thoughtful and seek it out. Nepenthe might just be their medicine. Alex Cull
---
47) Darkside – Psychic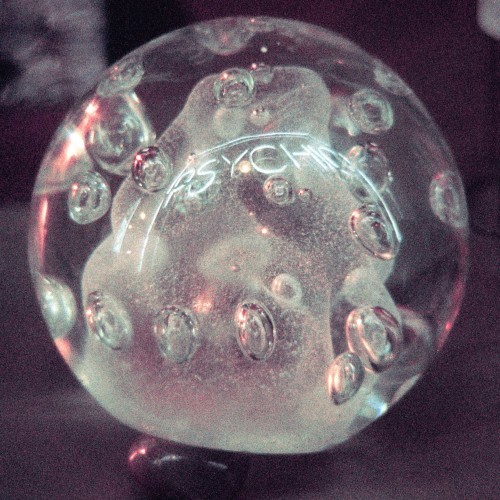 Buy vinyl on Amazon / Buy digital on iTunes Dave Harrington and Nicolas Jaar's first full length album as Darkside can only be described as somewhere midway between an exorcism and a meditative state. Recorded between New York and Paris over the course of two years, Psychic is an eerie, sinister and yet somehow calming culmination of organic field recordings and modern production. If Psychic were a painting, it would be the kind you are likely to find in an abandoned mansion with eyes that follow you around the room. Every element crackles with intent, heavy human murmurs find their counterpart in seamless synth hooks while warbling psychedelic tendencies tie everything together into one compelling, endless chasm of what we're going to call prog electronica. Lauren Down
---
46) Mariam the Believer – Blood Donation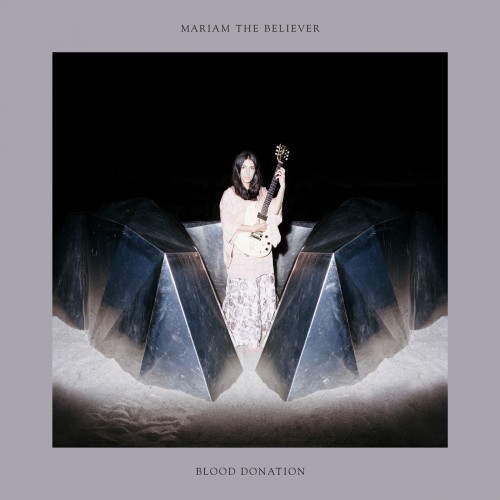 Buy vinyl on Amazon / Buy digital on iTunes Mariam The Believer's Blood Donation is a record that incentivises each listen with ever-growing attachment: the more you engage with it the more layers are uncovered and the more involved you become. Building on her Wildbirds & Peacedrums legacy and, at the same time, making a demonstrable departure from it, Mariam Wallentin has crafted a record that truly deserves the word 'unique'. Pondersome, questioning lyrics, provoking thought and exploration, are embraced in wedlock with music whose richness defies genre categorisation. Compositions originally created on piano meet final form arrangements which don a full band sound and saunter from the jazzy to the rocky, with en-route pit-stops at the occasional pop chorus. A good indication of the album's sound manifesto is the epic first single, "Invisible Giving", whose frenetic intro whirlwinds through an eclectic rhythm section and, over nearly eight minutes of style and tempo skips, showcases Wallentin's powerful voice and intentions. Doron Davidson Vidavski
---
45) AlunaGeorge – Body Music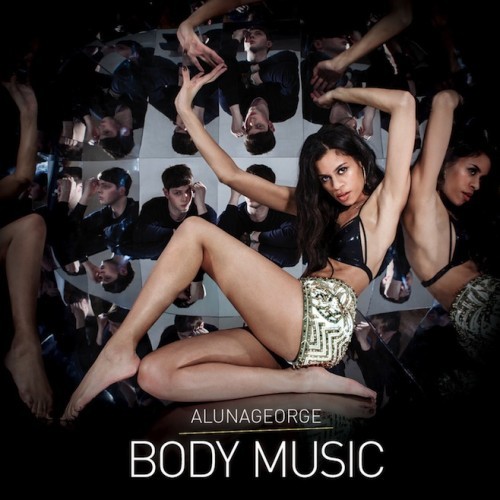 Buy vinyl on Amazon / Buy digital on iTunes Fans of London duo AlunaGeorge - Aluna Francis and George Reid – had to be patient for this album; well over two years passed between the appearance of their attention-grabbing glistening, bedroom-produced double-a-side "Analyser" / "We Are Chosen", and the release of this impressive pop debut; and "pop" is the key word here. It's a full-length bursting with relentlessly catchy, garage-inspired cuts: from the bouncing, subliminal "You Know You Like It" to "Attracting Flies" squeaking refrain, it is a fairly titanic challenge not to walk away from Body Music with at least one of its 13 tracks nestled between your ears. However, "Outlines", which opens proceedings, showcases their elegant, seductive qualities too. Francis' sugary vocal alongside Reid's arcade-game production is an intensely likeable combination with the inspired cover of Montell Jordan's classic "This Is How We Do It" perfectly summing-up this wonderfully playful debut. George O Brien
---
44) Danny Brown – Old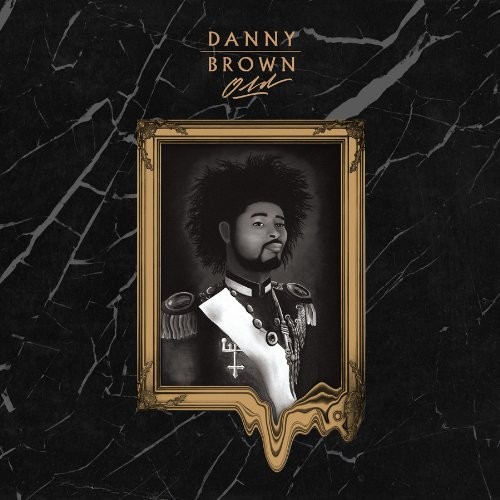 Buy digital on iTunes Whatever happened to those hip hop records full of skits, lasting about eighty sluggish minutes, displaying only a couple of big tunes and generally hanging together like a bunch of songs who had never been introduced together? Old put a stop to them – or at least, we can hope. Danny Brown's expertly crafted and totally engrossing second record managed to deal with everything from the prevalence of violence whilst growing up in poverty ("Wonderbread") to getting very very high indeed ("Dip", "Kush Coma") without ever coming close to seeming either preachy or frivolous, nor losing one's attention. If hip hop needs a blueprint going forward, I'm the guy sat in class behind this record, kicking its chair until it raises its hand. Thomas Hannan
---
43) Boards of Canada – Tomorrow's Harvest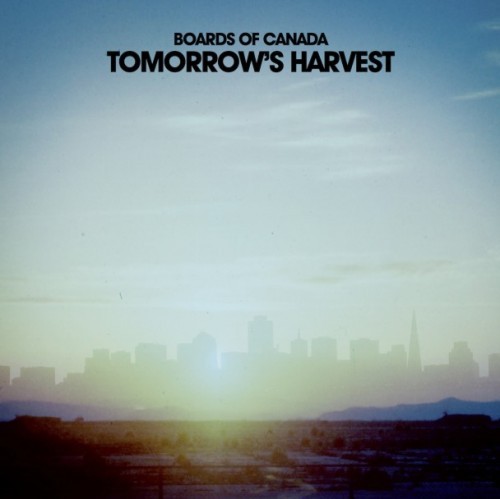 Buy vinyl on Amazon / Buy digital on iTunes After a hype campaign to rival Daft Punk's and a level of vinyl sales ahead of pretty much everyone, it's striking just how odd a record Tomorrow's Harvest is – an hour of broken rhythms and jagged electronics, of fragmented vocals and burnt-out loops and half-heard radio static. And yet at a time when so much new music is throwing us relentlessly back into the past perhaps it's logical that we should be drawn to somewhere alien, where synths make us feel rather than simply move and the music evokes such lucid dreams. It's cinematic in a way that Hollywood rarely even aspires to, widescreen and vital and yet worn and faded at the edges – an oversaturation draining to a mottled dusty noir, isolated and lonely and yet dancing solipsistically in the dying light. Christian Cottingham
---
42) Seams – Quarters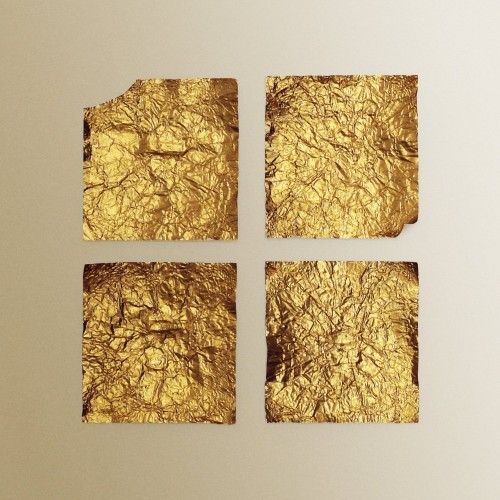 Buy vinyl on Amazon / Buy digital on iTunes The debut longplayer from James Welsh may have taken its time in appearing, but Quarters threw out one of the most compelling developmental curveballs we've heard this year.
Under the Seams moniker, Welsh has carved out a name for himself these last few years with a steadily impressive brand of intelligent dance music that retained a clear set of reference points while consistently pushing beyond mundane facsimile. Quarters saw the Berlin resident and longtime favourite of Best Fit take a giant leap forward from his output to-date. Those expecting an album leaning towards a "Focus Energy"-vibe may have been wrong-footed but Welsh proved himself with a more conceptual debut that was both inventive and expansive.
It has, our reviewer Danny Wadeson wrote, "a subtlety that ensures future listens still hold an allure and a mystique", and it remains one of 2013′s most interesting and rewarding debuts. Paul Bridgewater
---
41) James Blake – Overgrown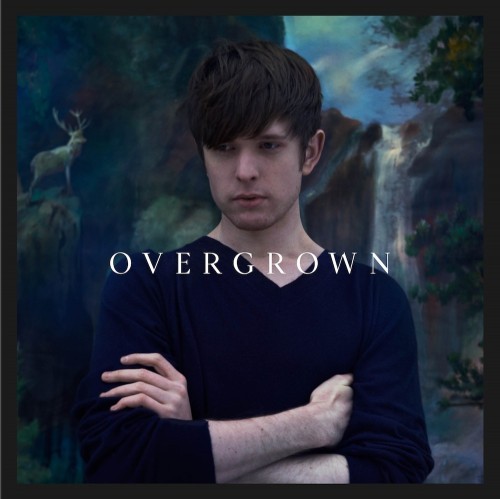 Buy vinyl on Amazon / Buy digital on iTunes "Difficult second album" is a cliche clearly alien to James Blake. The 25 year-old dub-step prodigy followed-up his 2011 self-titled debut with Overgrown, beating quite special competition to the coveted Mercury Music Prize as well as enjoying a rare ten-out-of-ten Best Fit review back in April; a critical opinion it is hard to contest. He continues to stand-alone, unique in his craft, and with songs like "Retrograde" – possessing that almost ageless quality – Blake has opened a lot of doors for people into this special project. The record embraces and massages a vast array of emotions with his colourful production, unusual progressions and distinctive vocal. From the heart-wrenching poignancy of its opening title-track to the industrial house chaos of his 1-800-DINOSAUR club night-inspired "Voyeur", it is a work of art that beautifully captures all musical paths Blake has trodden – intuitive dub-step to soul and back again – while simultaneously foreshadowing a musical future capable of just about anything. George O'Brien
---
40) Flume – Flume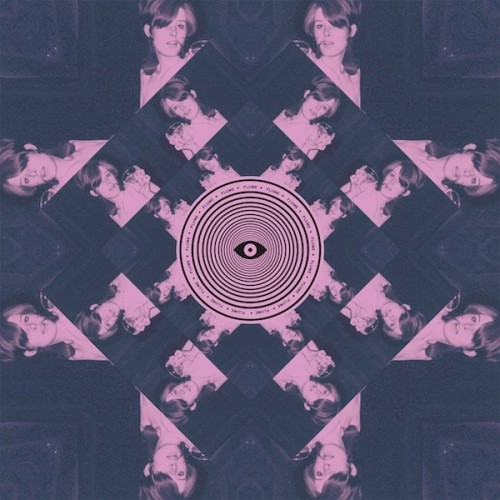 Buy vinyl on Amazon / Buy digital on iTunes 2013 has been a very important year for electronic music: number one singles have regularly come from the 'club scene', while Disclosure topped the UK album chart with a dance record, proving the genre has completely found its feet in the mainstream. Like the Lawrence brothers, 22 year-old Sydney production wunderkind Harley Streten – aka Flume – has the uncanny knack of churning-out wonderfully satisfying EDM that would feel as at home on the radio as it does on the dance-floor. His immaculate self-titled debut is awash with deep hedonistic power: the beat-heavy "Insane" and "Holdin' On" are readymade soundtracks for the weekend, while the cooing vocals of fellow-Aussie George Maple on "Bring You Down" bring a cooling depth and passion to the otherwise heady mix of synths and samples. Flume is a mature and complete record that ensures Streten can be included in the growing number of enviously young and talented producers. George O'Brien
---
39) Factory Floor – Factory Floor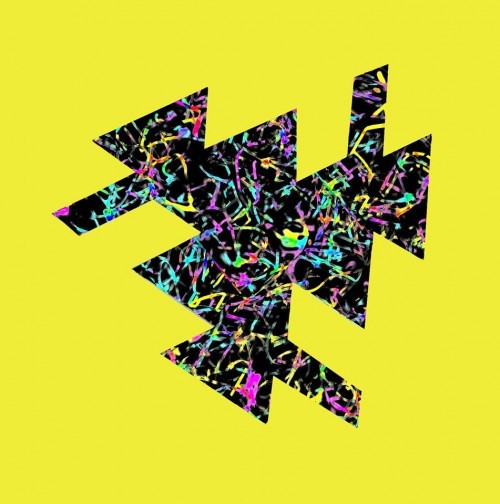 Buy vinyl on Amazon / Buy digital on iTunes Some 3 years ago ripples of excitement began spreading between those in the know. Factory Floor had just released "Lying" / "A Wooden Box". Hypnotic, visceral and vital, the track soon turned ripples into waves. Singles with Glasgow's Optimo records and James Murphy's DFA did nothing to quell the excitement surrounding the band. And then, nothing. No more singles, no EP's and no indication of a debut LP. Resisting the temptation to capitalise on this early success, Factory Floor plunged themselves headfirst into a relentless touring schedule, honing their craft as both performers and songwriters. All of this refinement has been channeled into their immensely impressive self titled debut. Somewhere between Cabaret Voltaire and New Order, the album stands as testament to how far the band has come. Violent, agitated and very very danceable. The endless repetition and clinical production is perfectly counterbalanced by the use of live instrumentation and meticulous arrangement. The songs make use of minimal palettes of sounds but are put together with such nuanced mastery they are never less than entrancing. David Tate
---
38) Bill Callahan – Dream River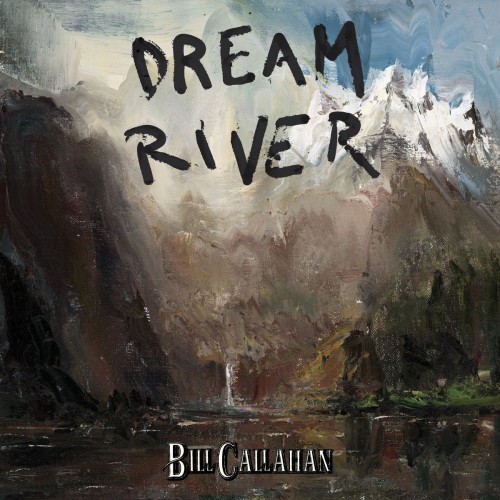 Buy vinyl on Amazon / Buy digital on iTunes Following up the career-high that was 2011′s Apocalypse would never be an easy task, not even for someone as consistently and effortlessly brilliant as Bill Callahan. While Dream River may not sit at the top of the most-played lists for the songwriter's fans in years to come, it does see Callahan continue in a confident stride. Now at the ripe age of 47, it seems that through LP after LP of searching, Callahan finally seems somewhat more comfortable with himself. Dream River is a record written by a man at the height of his craft, reflecting a juxtaposition of almost contented restlessness and, likewise, the album itself is a thing of both great beauty and deep-rooted melancholy. Luke Morgan Britton
---
37) Frightened Rabbit – Pedestrian Verse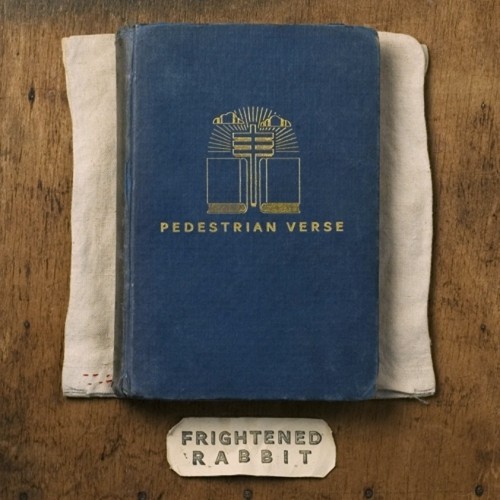 Buy vinyl on Amazon / Buy digital on iTunes Frightened Rabbit returned in 2013 with their first major label album. But they didn't just return with the power to market the shit out of anything they wanted to produce, they also made sure they had something worthwhile. And that came in the form of Pedestrian Verse. From "The Woodpile", the album's beating heart, to the lighter touch of "State Hospital", the band's fourth LP didn't just maintain the trend of mournful themes, broken relationship, religious tangles and odes to Scotland, they pushed it forward with a renewed and varied perspective. They achieved this by letting the other members write some of the songs. That's right, frontman Scott Hutchison relinquished some of the song writing reigns, opening it up to rest of the five-piece to put their spin on it. The result was a much fresher, energetic band that appeared on the previous The Winter of Mixed Drinks, cementing their position on best of lists by not only transcending to a major audience successfully, but by doing it on the wave of a record that is equally as good, if not better than an already wildly accomplished back catalogue. Andy Price
---
36) Caitlin Rose – The Stand In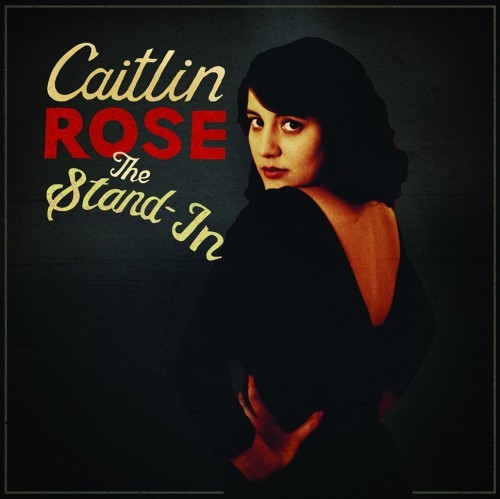 Buy vinyl on Amazon / Buy digital on iTunes Caitlin Rose has always carried on the classic country tradition of channelling heartbreak and despair into songs to create something meaningful and beautiful. Her Nashville roots are apparent throughout her second record The Stand In but they're married with her own modern, almost pop like twist, meaning that her own brand of country-rock doesn't feel in anyway outdated (and with a mother who writes for Taylor Swift it would have been a surprise if she didn't sound poppy). The Stand In is full of heart-breaking moments with "Dallas", "Everywhere I Go" and "I Was Cruel" evoking all the pain and heartbreak of homesickness, memories of a broken relationship and realising that actually, maybe you're the one that's broken someone's heart. Combined with less morose moments like "Only A Clown" and the sumptuous old Hollywood glamour of "Old Numbers" it's a gorgeous record, providing equal opportunities to wallow or rejoice, depending on your current state. Rachel Bolland
---
35) These New Puritans – Field of Reeds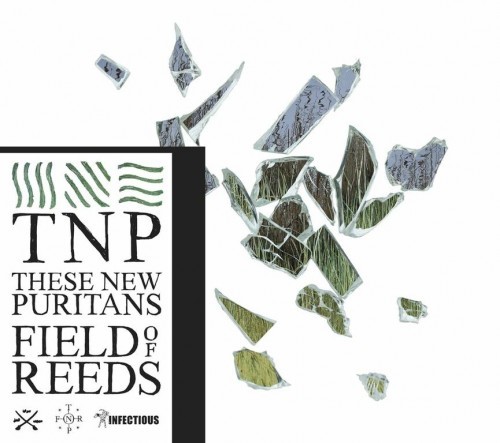 Buy vinyl on Amazon / Buy digital on iTunes Like a new gym membership, fully achieving positive results from Field of Reeds requires effort, dedication, and several guilt-soaked admissions that you're just wasting yours and everyone else's time in the process. Only after multiple spins over the course of days, if not weeks, does one begin to recognize the far more immediate stress and discomfort as the beginning stages of pure, unadulterated growth. Eventually, it all starts to click, and the newly trained ear begins to hear Field of Reeds for the complexity of its articulation across nine slow-buring tracks of classically rooted avant-pop. The off-kilter vocal inflections, the slow builds of seemingly ceaseless dissonance, the jarring introductions of new instrumentation mid-measure—these are all miniscule details within a much greater schematic. There's a certain disarray inherent in breaking a few musical "rules," but with Field of Reeds, These New Puritans have created terse harmony by systematically breaking them all. Robby Ritacco
---
34) My Bloody Valentine – m b v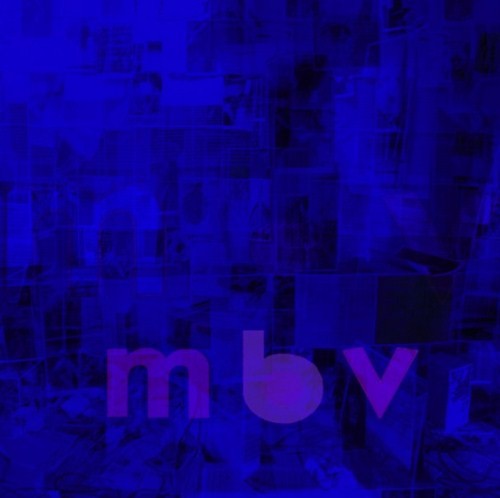 Buy vinyl on Amazon It might have been The Album That Broke The Internet, but m b v also sounded like it could have been released weeks after 1991's classic Loveless. This, however, was a very good thing – in fact, the only depressing aspect to My Bloody Valentine's return was how clearly it laid out the fact that guitar music has moved on so little since their disappearance. It was an album less of another time than it was another space, one few have managed to explore but that Kevin Shields still clearly reckons contains a lot of surprises. He went about proving it with a record that moved from the splendid pop bounce of "New You" to the miraculous marriage of shoegaze and jungle in "Wonder 2" without losing any coherence, only becoming more impressive with every whoosh of noise. Thomas Hannan
---
33) Gold Panda – Half of Where You Live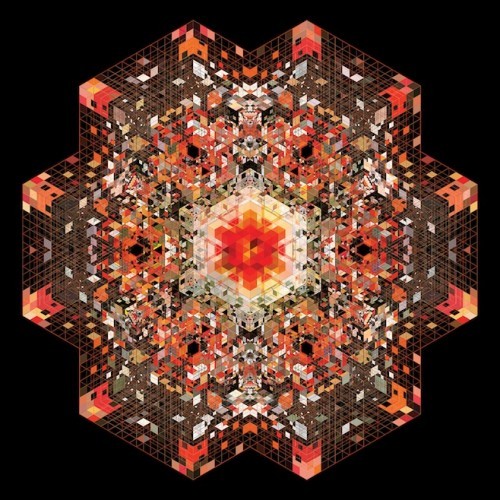 Buy vinyl on Amazon / Buy digital on iTunes Drenched in repetitious elements that are quite contagious, Gold Panda's Half of Where You Live is record that refuses to blend in. Through the maze of artists and albums on the old portable listening device, Half Of Where You Live often beckons to be heard in its entirety. The album features smartly crafted electronic rhythms that at times border on afrobeat's energy and spirit. The tracks typically evolve with subtle variances electing to establish the hook and build on the motif with an interesting array of synths and loops, yet avoid becoming too formulaic or predictable. Slavko Bucifal
---
32) Outfit – Performance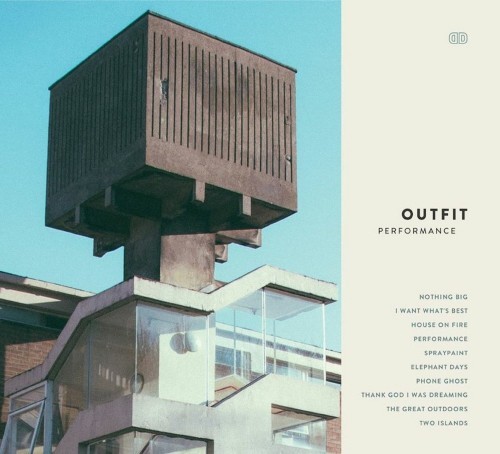 Buy vinyl on Amazon / Buy digital on iTunes Maturity is not something you'd expect from a debut album, and yet Performance is teeming with ideas and the sort of unconstrained spirit that you might expect from heads that are slightly closer to greying. It's a wonderful barrel of contradictions: exploring themes of disillusionment whilst remaining danceable; the loping, wistful tones of "Elephant Days" rubbing up against the wide-eyed euphoria of "Thank God I Was Dreaming"; evoking the agony of 20-something existential crises ("Nothing Big") whilst advocating escapism ("The Great Outdoors"). It depicts the rushing peaks and crushing troughs of post-teenage angst; being young enough to drift without responsibility, but old enough to sense a nagging feeling of guilt that life has not turned out exactly as planned. Much of the album's sophisticated charm is in the detail; the crack of a whip on "I Want What's Best" that marks its motorik zenith, the yawning guitars that intermittently swallow the sublime 'Two Islands', or the premature bass kicks that bring the conclusion of "The Great Outdoors" tantalisingly close. It's a bold and weighty opening statement that promises a lot for their future, yet Performance is perhaps most notable for encapsulating the feelings of both terror and elation consuming Generation Y, which is perhaps the greatest accolade you could ask for. Phil Gwyn
---
31) Icona Pop – This Is… Icona Pop
Buy vinyl on Amazon / Buy digital on iTunes Wielding bangers about the pure joy of knocking tongues, ballads about hungover walks of shame and an A.D.D. homage to Tupac, This Is… is 2013′s quintessential party album. Not for years has pop been so brazenly hedonistic, so gorgeously simple (though they use renaissance chants too) and so relentlessly entertaining; the Swedish duo aren't shy about their Bacchanalian habits, nor subtle about their vigorous antics – but this isn't that kind of album. Icona Pop wouldn't thrive in nuance at this juncture. This is an anthology of tunes to pump up the soul, festoon the mind with technicolour streamers and smack the heart upside the ventricle. It's one perfect night distilled into a glittery, sparkly, Bollinger-flavoured LP. Miley who? Laurence Day
---
30) John Grant – Pale Green Ghosts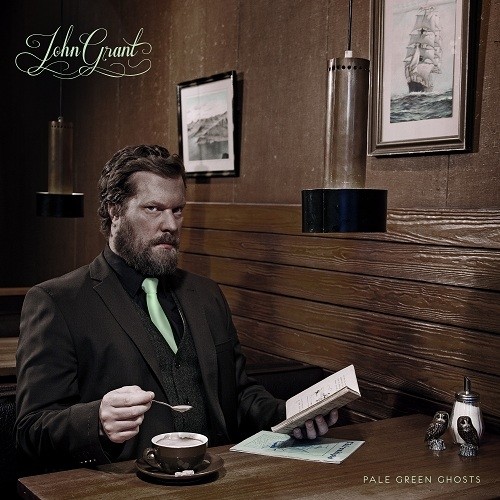 Buy vinyl on Amazon / Buy digital on iTunes When John Grant rose from the ashes of The Czars and released 2010's Queen Of Denmark, the makings of its successor would have been difficult indeed to identify. By and large, Pale Green Ghosts comes straight from the Hütter-Schneider school of computational composition. Biggi Veira's dextrous and industrially measured beats light the way for Grant's bare naked poetry, which stumbles the gamut from the drily lovelorn to the achingly candid. Early demos so excited Sinéad O'Connor that she requested to contribute to them; her precipitous vocals pair well with the understatement of Grant's. As before, Grant finds lyrical inspiration in his past relationships, but this is just one element of the narrative here. Pale Green Ghosts makes the grade because its structure creates a startling dialogue between its own electronic production and unabashed corporeality, the latter of which is driven to project inadequacy.Mortality addresses the impervious narcissism of the machine, which effortlessly replicates its own beauty without the need for love and affection. What is the solution? Not an opposition, but an android synthesis. Songs borne of pain, loss and tragedy become ebullient mechanic grooves. Asexual Teutonic robots become sensitive new age guys, multilingual and multi-gendered composites of opera, hip hop, latex, and Richard Burton. Of all the striking stories told by Pale Green Ghosts, its very form turns out to be the most striking of all. James Killin
---
29) Chance The Rapper – Acid Rap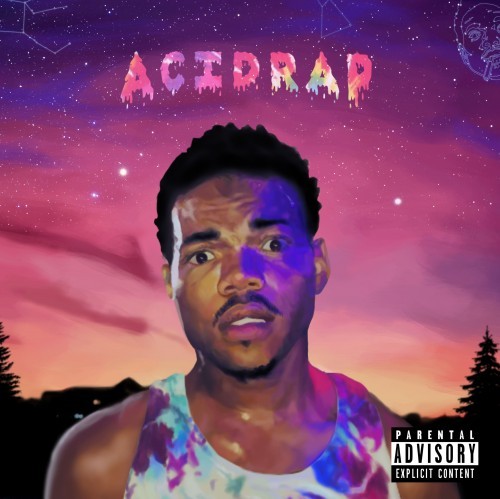 20 year old Chancellor Bennett spent a fair amount of time on his second mixtape rapping with remarkable flair about his tough upbringing in Chicago, where murder and poverty were rife and ways out seemed few. But you'd be forgiven for not even noticing – a kaleidoscope of sound that contained way more sunshine than an Illinois summer, if this was escapism, Chance was up for taking you on the trips (of all kinds) with him. If anything, the promise it showed was even greater than the thrills on display, which to their credit were already pretty amazing.
Thomas Hannan
---
28) James Holden – The Inheritors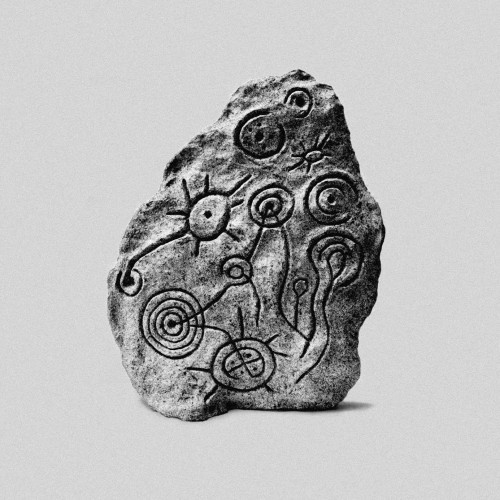 Buy vinyl on Amazon James Holden re-emerged out of the electronic underground with a towering, textured artistic statement on The Inheritors, his first proper album in seven years. And while much has changed in the sonic landscape since his stellar '06 debut, The Idiots Are Winning, Holden wisely steers clear of any fashionable trends and instead delivers a studied, refined excursion into the boundaries of sound and structure. These relentlessly modern and stylishly expansive songs all hum with a futuristic pulse and sprawling, dynamic rhythms that leave plenty of room to get lost in. The Inheritors is a fitful musical document of Holden's limitless sense of innovation and bold, refreshing arrangements, as he artfully manages to capture the sound of space for us here on Earth. Erik Thompson
---
27) Foals – Holy Fire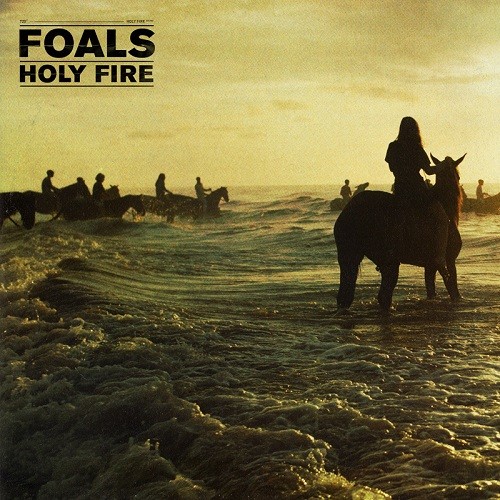 Buy vinyl on Amazon / Buy digital on iTunes The Difficult Third Album. Bundles of expectation fell on Foals with the release of this, their third full length. 2010′s Total Life Forever had built on and adapted the formula that made 2008 debut Antidotes so loved, but it was Holy Fire that really saw them come good. "Inhaler" was revealed before the album's release, and hinted at something heavier and more abrasive from the record, but Holy Fire as a whole is truer to Foals' formula than this pre-album anomaly might have suggested. It showed Foals simultaneously at their heaviest ("Inhaler"), poppiest ("My Number") and most spaced out ("Prelude") whilst also keeping all of the spark that led them here, making them festival headliners, Royal Albert Hall conquerors, and one step closer to being the biggest band in Britain. Will Richards
---
26) Atoms For Peace – Amok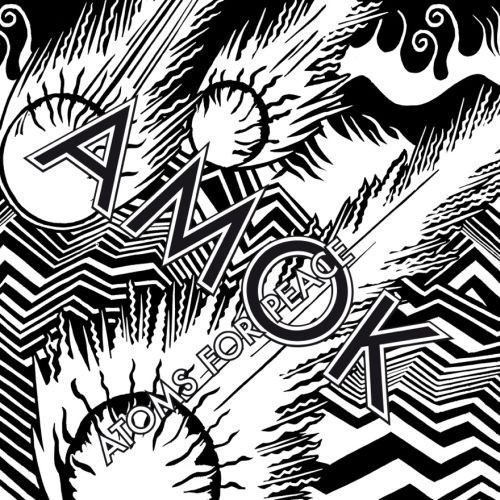 Buy vinyl on Amazon / Buy digital on iTunes Supergroups typically look like a good idea on paper. And while some of them eventually add up to more than just the divergent sum of their creative parts, most bands comprised of talented artists from better know projects ultimately fail to coalesce and record something that measures up to the distinctive material they have crafted in their illustrious past. In the case of Atoms For Peace's Amok, the record comes across as a fluid continuation of Thom Yorke's solo debut, The Eraser, just with more fully realized, textured songs. And, in addition to his trusty longtime producer, Nigel Godrich, Yorke's now got Flea, Joey Waronker, and Mauro Refosco backing him up, helping him realize his glitchy, pulsating artistic vision. Amok contains elements of Radiohead's more electronic-based, rhythmic numbers, but as a whole, the album is loose and expansive, coming across more like modern experimental jazz than the studied, meticulous rock structure of Yorke's celebrated other band. Flea's fresh bass lines keep the songs churning, while Yorke's ethereal, cryptic lyrics and muted guitar riffs give the tracks an unsettled center. Despite the big names involved, Atoms For Peace's musical aims seem modest and pure, which is precisely why the imaginative project is ultimately such a success. Erik Thompson
---