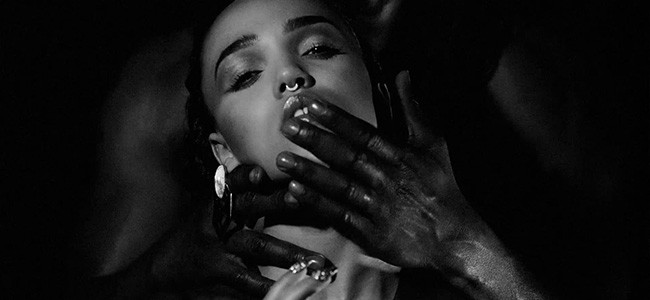 10) FKA Twigs – "Water Me"
Gloucestershire's FKA Twigs must truly be considered to be an artist who pushed musical boundaries further than most this year. Her startlingly haunting, ethereal EP2 and stand out track "Water Me" exemplify an unusual medley of trip-hop inspired, glitchy, twisted R&B. Repetitively simple and beautiful lyrics: "He told me I'm so small, I told him Water Me", suggest a young woman exploring her emotional depth. Minimal, breathy, contemplative, and boasting Twigs' exceptionally controlled and subtle vocals, "Water Me" is simply fascinating.
Unsurprisingly perhaps, Twigs is signed to Young Turks, with a sound equating, in many ways, to the shiver-inducing The xx. Imagine some cohesive merge of Massive Attack, Portishead, Solange and Cassie, and you have arrived at Twigs. Commanding a successful dance career, and rising rapidly in the fashion game with a strikingly stunning image, this is an artist blessed with an array of talents. Half-Spanish, half-Jamaican; there is something incredibly captivating about FKA Twigs, something which is only heightened through the vulnerability and attention to detail offered on "Water Me".
Kenza Marland
---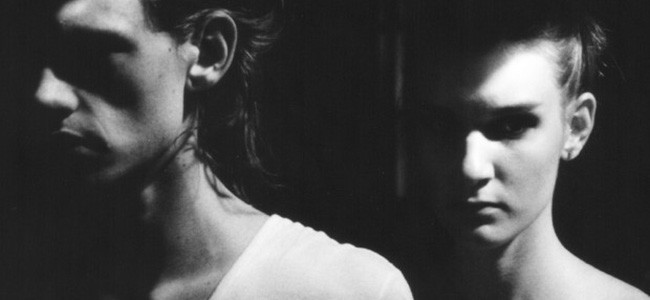 9) GEMS – "Sinking Stone"
We may have tipped them for big things in 2014, but the pop crown has sat snugly on GEMS' heads all year thanks to songs like "Sinking Stone". The Washington DC duo simply can't put a foot wrong. In truth, you'd be hard pushed to pick a favourite track – from the bossy beats of "Medusa" to rupturing 80s balladry of "Ephemera" – but "Sinking Stone" got everyone shouting loudest. Its brutally honest lyrics, noir guitar, visceral vocals and sparse percussion managed to create something at once closed and expansive, hushed yet huge. Where an anthemic chorus booms, celestial harmonies gently converse in the background.
The Washington DC duo have spoken before of their love of music with "existential longing" – that "feeling when life cuts you to your core and everything else is stripped away". This sentiment is completely embodied in their music, if not the strongest on "Sinking Stone" with lonely loops of "could you never love me again? / I need to know".
In their effort to tackle all life's questions through emotive and arresting pop music, GEMS have succeeded in making us question things too. They do nothing if not make our souls yearn.
Charlotte Krol
---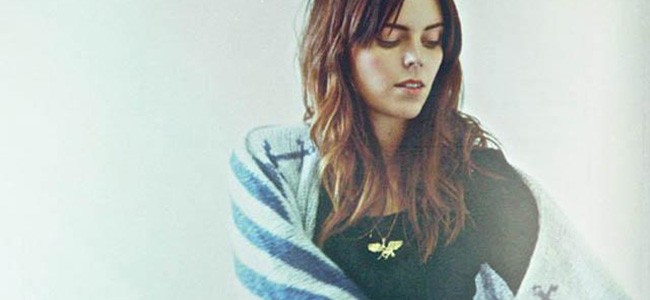 8) I Break Horses – "Faith"
Maria Lindén of Sweden's I Break Horses does what very few artists can do; she grapples with her anxiety and finds a way to turn it into breathtaking art. She's never quite "at peace" with her work and yet her music speaks a different language, wrapping you up in its multilayers and wistful melodies.
But "Faith" is so damn assured of itself you can't imagine any fight to have ever raged within it. Industrial beats pump as naturally as a heartbeat and video game stems are ripped out of the earth. It's this strange balance between the organic and the synthetic that made 2011′s Hearts such an interesting listen and, moreover, why the release of Chiaroscuro in the new year will have many an attentive ear.
The mischievous twists and turns, urgent rhythms and melting computer keys on the track hint at a new direction for Lindén, moving away from the captivating dronegaze of her debut into darker dance territory. It's addictive, inventive and disconcertingly powerful. If I Break Horses' deepest desire is to attain perfection, "Faith" has already done it.
Charlotte Krol
---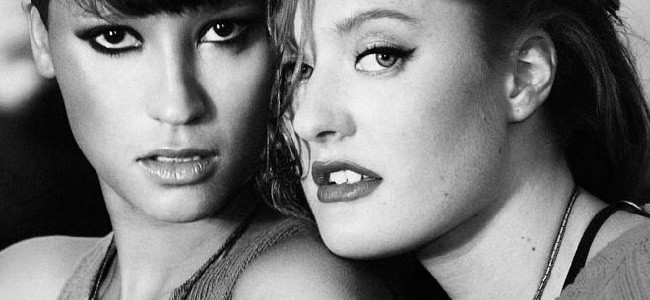 7) Icona Pop – "Just Another Night"
Long time Best Fit love affair Icona Pop released their debut album this year. Amongst its floor fillers ("All Night"), number 1 spot takers ("I Love It") and unashamedly brilliant pop bombast ("Girlfriend"), lurked "Just Another Night," a defiant heartbreak anthem to rival all others. Thankfully, it didn't stay lurking for long, having just been released as a single and automatically earning it's spot on this list.
"Just Another Night" is exactly the kind of song Swedish duo Caroline Hjelt and Aino Jawo should be making; sophisticated and intelligent, its bitter core is covered with enough flare and grace to compel even the most heartbroken of listener to yell the chorus at the top of their lungs.
If the aforementioned UK number 1 hit "I Love It" (which also took our top track spot last year) is a three-minute long wonderfully brattish declaration of "fuck it," then "Just Another Night" is an ode to the inevitable regret and doubt that creeps in afterwards.
Don't worry though, we're not talking piano ballad stuff here. The incredible, towering beats are still present, providing the escapism to counteract the song's bittersweet sentiments, which are, by the way, delivered by with a fiery defiance – the pair's powerhouse duets ultimately reassuring you that you were right to throw (his) "shit down the stairs."
Lauren Down
---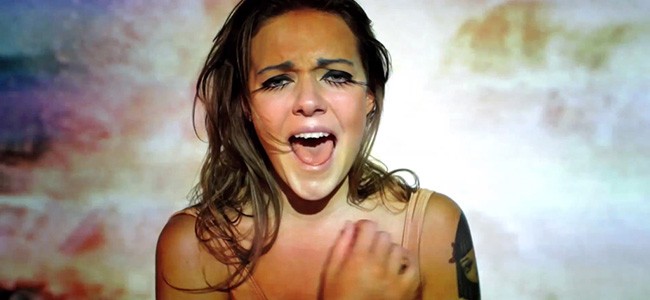 6) Tove Lo – "Habits"
The finest – and most memorable – moments in music that resonate on a personal level are those that hit you at your most vulnerable. Just like the finest pop songs, they work – ultimately – when they're based on extreme emotion. When a song acts as a cathartic exercise – the artist ridding their demons through performance – true magic often takes place.
Sweden's Tove Lo did exactly this with "Habits" in the spring. A song soaked in whiskey stained regret, self loathing and self destruction. Binge drinking, breaking shit, sleeping with married men, hanging out in sex clubs – it's all in there. The bleakness of a failed relationship aside, it's with Tove's raw lyrical panache and brutal honesty that – listened to in the right frame of mind – can perhaps act as its own self help pamphlet.
When it comes to heartbreak in pop music, few came close to "Habits" in 2013. Incredible performance coupled with zesty production and a rousing, sing-a-long chorus ("High, all the time, to keep you off my mind"). It's easily one of the most vital pop songs of the year and furthers this young Swede's ever expanding songbook as one that shouldn't be ignored.
Rich Thane
---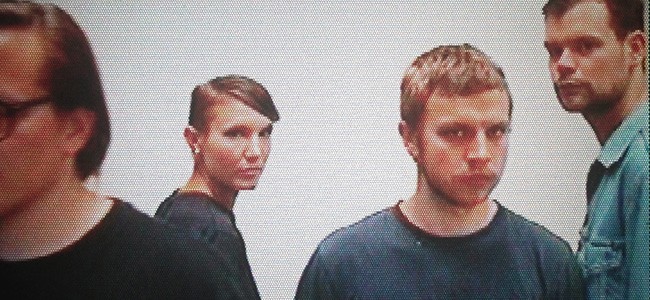 5) Woman's Hour – "Our Love Has No Rhythm"
Poignancy, delicacy and minimalism are quickly becoming synonymous with Woman's Hour, particularly since this second track of theirs appeared in the spring. The London-via-Kendal four-piece – siblings Fiona Jane and Will Burgess, Nick Graves and Josh Hunnisett – put their first artistic project away, took time to consider and reformed as the Radio 4-inspired outfit. And what a considered outfit it is: everything about the band, from the stunning monochrome visuals that accompany their music, to the smoky atmosphere of their live show, is thought-through with immaculate attention to detail.
Their recent signing to Secretly Canadian puts them in pretty special company: the musical prowess of new label-mates The War On Drugs and Jens Lekman signals the direction they are set to take and type of band Woman's Hour are; throw in a support slot with the Justin Vernon-fronted Volcano Choir and a picture of real artistic prominence begins to appear.
"Our Love Has No Rhythm" is a stark, romantic creation, spotlighting Burgess' beautifully breathy vocal; the gentle northern twang brings such colour and character to the subtle melody above the floating synth pads and arpeggiated muted guitar riff. The whole notion of a relationship that has lost its succinctness is as thought-provoking as it is relatable. "Talk and I will give you all of my attention / we all make wrong decisions" gets delivered with such poise and clarity – more adjectives neatly aligned with the band. What we've heard thus far – spear-headed by this track and including one of the covers of the year, in the emotionally-charged Springsteen's "Dancing In The Dark" – has been immaculate and, with a full-length in progress, 2014 is set to be a big one for Woman's Hour.
George O'Brien
---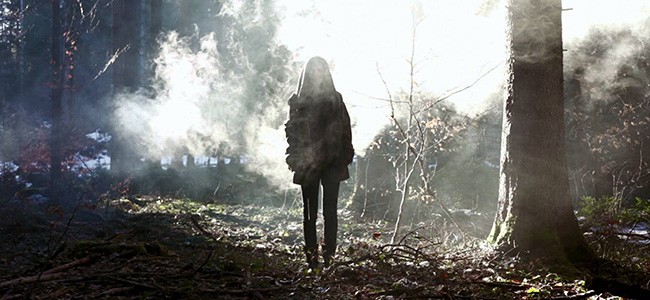 4) SOHN – "Bloodflows"
Since the debut release of "The Wheel" last year, SOHN has come to be known by his melancholy-infused minimal RnB. The subsequent tracks that the Vienna-based producer released throughout 2013, including "Warnings" and "Lessons", continued this legacy. But it was the the shivery "Bloodflows", with its 80s pop synths and beat-repeat vocal effects, that stood out the most with us here at Best Fit.
"Bloodflows" – which came out in March – has an unmistakable fogginess to it, from the somewhat ominous demands in the first verse to "Sharpen your knives for me / Infiltrate the mind, the body", to the chilling imagery in the second: "Open, the wound grows / Melts away the water froze". The song thus captures that eerie and lonesome atmosphere that permeates a cold walk home late at night, and accordingly it is itself captured best in such a situation. It is, after all, loneliness that is the blood that flows beneath the track's surface and eventually pours out with the repeating ending motif "My love, my love, my love don't love me".
But whilst "Bloodflows" captures loneliness with a clear and cinematic quality, in terms of recognition and collaboration SOHN is far from alone. His remix of Laura Mvula's "Green Garden" pushed him slightly further into the mainstream limelight, and his production input in Bank's summer hit "Waiting Game" did not go unnoticed amongst reviewers. The track represents, then, a moment of darkness in the life of an artist whose future is most certainly bright.
John Bell
---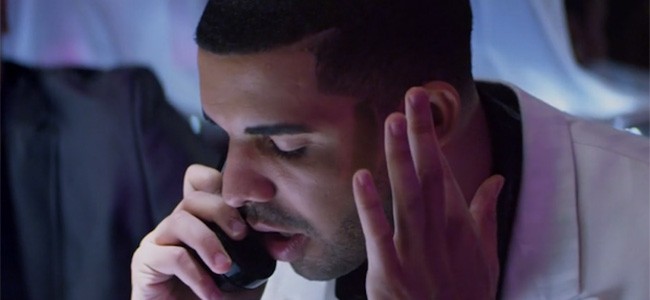 3) Drake – "Hold On We're Going Home"
The mark of an infectious track these days seems to the inevitable slew of cover versions coming by the bucketload. But while "Get Lucky" turned even the most legitimate of festival act into sub-Live Lounge fodder at the drop of a slap bass, another number to capture the imaginations of both listeners and fellow musicians alike during the past twelve months has been Drake's "Hold On, We're Going Home", with renditions offered up by everyone from Dev Hynes and Holy Ghost to the Arctic Monkeys. Heck, even Rick Ross decided to remix the thing.
Taking a break from the bravado and dispute settling that occupies the large part of latest LP, Nothing Was The Same, "Hold On, We're Going Home" sees Drake indulging his now meme-famous gentler side. "I got my eyes on you, you're everything that I see. I want your hot love and emotion, endlessly," Drake croons in a way that Robin Thicke only dreams that he sounds like. With help from Maijin Jordan, the Toronto MC managed to pen a track perfectly encapsulating the 2013 zeitgeist: disco tinges, slow-burning R&B and sleak, minimal production. All that in under four minutes.
Luke Morgan Britton
---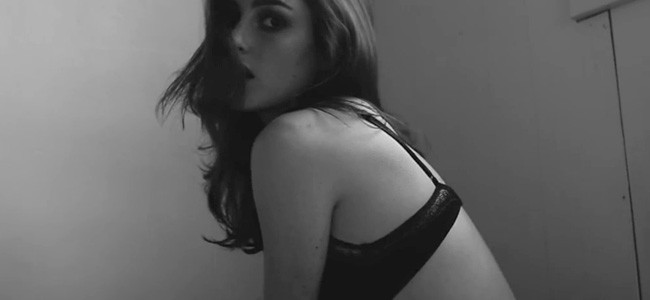 2) Banks – "Before I Ever Met You"
In the early stages of the year a break-up song appeared, a clenched-fist of a break-up song with a somewhat unique propensity to upset and inspire in equal measure. We – like so many – became completely enamoured by BANKS and the simple but brutal honesty of this first song.
Much of its power comes from the deep-rooted and unfortunate association one can't ignore, as the LA chanteuse reels-off the reasons and circumstances for the end of a relationship. The track possesses an instantly seductive allure: her breathy vocal arpeggio refrain, which simmers beneath throughout, is carried by stark, atmospheric waves of synth and a palpitating heart-beat of a rhythm, mirroring the romantic unease at play.
Somehow "Before I Ever Met You" oozes dark passion and seduction – like its protagonist is desperately holding on to a carnal emotional tie – and yet its theme embracing the end, and knowing it is the inevitable and best outcome: "Eventually you'll be fine if we break up and one day I'll be fine too / but we should just end it now before someone gets more hurt than they have to" is as frank and real a lyric imaginable. Even the practicalities – their house, their dog – of this split are addressed, with a wonderful hint of dark humour.
The throbbing simplicity of its production allows these carefully chosen words and BANKS' rich, pinging vocals to take centre-stage; no surprises then that fellow '2014 One To Watch' and production pace-setter SOHN is part of the exciting team around her, with Totally Enormous Extinct Dinosaurs and Silva make up the rest of the collection. A subtle but wholly satisfying break-down – highlighted by the bare and elongated "You and I don't work out" – adds vigour and punch to the desperation; a glimmer of hope out of the sadness.
It is a thought-provoking, brooding and faultless break-up track from an artist with a seemingly effortless ability to tap into psychological depths of a past love lost.
George O'Brien
---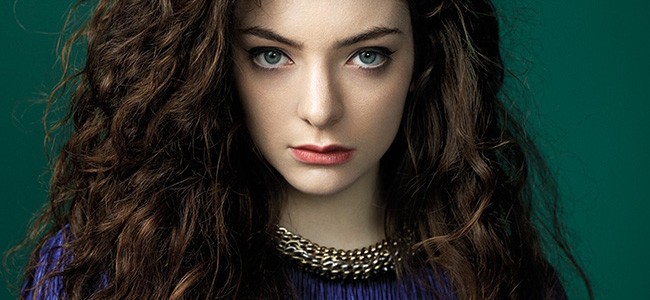 1) Lorde – "Royals"
New-Zealand's Lorde takes the top spot after her incredible international success; charting a number one with debut single "Royals", she is undoubtedly set to globally explode. Embodying an antithesis to the bloated, excessively luxurious, unnecessarily extravagant 21st Century celebrity culture, "Royals" sees Lorde rejecting such overt exuberance. Her self-assured performance is a refreshing demonstration of confidence, dignity and pop brilliance.
This is an artist for whom respect and power derives solely from talent and ability; and with a determination to side-step the ridiculousness of "Grey Goose" and "Cristal Champagne". "Royals" is successful primarily due to Lorde's powerfully intriguing vocals. Pure Heroine is an impressive debut album, showcasing the artist's susceptibility for pop-song writing, and demonstrating her attention to refinement and simplicity. With a $2.5 million record deal with Sony under her belt and still coasting through her teenage years, Lorde omits a truly grounded attitude towards making music- surprising perhaps, considering her peers similarly aged.
"Royals" epitomises modern pop; opinionated, with an excitingly different take on lyricism. Its allure lies in its startling honesty and sheer youthfulness. A breath of fresh air: Lorde provides a generation which is so often succumb to oppressive media stereotypes with a voice, one that rejects the very nature of consumerism and capitalist culture. Citing influences as wide-ranging as Prince, Fleetwood Mac and Grimes, Lorde seemingly has the potential to develop her electro-pop style into something with increased depth and variety. Whilst Pure Heroine is in some ways centred around one musical idea, the sheer originality of "Royals" is what suggests a real future for this talented artist.
Kenza Marland