The idea of being a solo performer in her own right has been something of a slow burner for Yola. "Sometimes things takes such a long time to manifest in your life,'' she tells me from the comfort of her home in the South West having just completed a mammoth string of sold out shows across the UK. But despite her intense touring schedule, Yola is far from groggy. She's immediately animated with tales from the tour and also, she tells me, a sense of exoneration. Alongside her support slots and production duties, you might recall Yola as part of Bristol based five-piece, Phantom Limb. The band self-released their eponymous debut and follow up The Pines which was produced by Marc Ford of The Black Crowes, leading to performances alongside prodigious preacher Solomon Burke and chart-topper Candi Staton (who she would later share a hot tub and bottle of Chablis with backstage at Glastonbury festival!)
But despite the band's apparent success, there was some deep-seated discrimination to deal with which kept Yola from her own projects. "The environment of sexism that I came from discouraged me from doing anything for so many years. It wanted to leech from my skill set and so it feels vindicating from those years of being told, I couldn't do it on my own. I didn't have the inclination to play guitar. I probably shouldn't try. I would likely fail". Failure is far from where the songwriter has landed following the release of her debut, Walk Through Fire, earlier this year on Easy Eye Sound. The record has been warmly embraced by her peers and publications alike, The Guardian remarking on how "her words make an immediate, concrete connection".
That might have something to do with the epiphany moment that led the musician here. The record's title, Walk Through Fire, might sound like a dramatic metaphor but it's actually from a direct, and very real, life moment. "I was in a house fire,'' she admits. "And I had to think of something worse than the environment that I was in because you can kind of imagine the sort of shock that you go into". The environment she ended up reflecting on was a place that stifled her self-actualisation. A misogynist and discriminative place that had fooled her into the idea of thinking she had creative freedom when really she was greasing the wheels for someone else's vision. "It's very much been supportive roles for me. Even when I've been leading, apparently leading, I've been in a controlled environment". Thankfully, the wheels had slowly begun to turn on the idea of Yola doing something for herself. A faint whiff of freedom in the air.
"I was so happy in my current environment that I would've taken that plus fire rather than that minus fire any day of the week". There is a proper emphasis in her severity here. "I laughed so hard. My shoulders dropped about three inches, then I remembered that I probably have to put myself out so I stopped, dropped and rolled". In moments of aggression or discrimnation of any form, it's all too easy to become ingrained in toxic relationships and absorbing false-truths but by walking through the flames, Yola has come out the other side with a fire in her belly. "In that liberating moment, it dawned on me: 'I feel in my life now that I'm ready'. At that moment of burning, I realised I had the support to start because I knew what it took and I hadn't had it before".
This new sense of hope propelled Yola to pick up the guitar and begin writing. "'I knew the power I had," she recalls. "I just needed to find the place that gave me the support I needed to do it". The place it turned out was approximately 4,000 miles west across the North Atlantic. Teaming up with The Black Keys' Dan Auberach (also behind the retro sounds of Shannon and The Clams and Lana Del Ray's latest) Yola found herself at home in Nashville's Music Row. Hearing Auberach's solo record, Waiting On A Song, she tells me was a particular light bulb moment when it came to production duties for the debut. "I heard lots of records that he'd done and thought 'Oh, that's great, and that's great' but it didn't always relate to me until I heard his record and then I was like 'OK, this relates to me. Now you're making it personal'", she lets out a proper cackle. "I remember listening to "Stand By My Girl" and being like 'Ok, everything I'm loving sonically about this record. How do I get those lovely guitar sounds? I need to work with this guy'". In a happy turn of events, Yola found herself performing a showcase in Nashville with some of Auerbach's people attending who were keen to capture her live set to share with the producer. No sooner than she'd landed back in the UK from her Stateside trip, Yola was heading back across the Atlantic and into the studio with Auerbach to begin writing the record.
But it's not always been trans-atlantic back and forths between Tennessee for Yola. Even with that impressive black book of collaborations over the years, there were moments growing up when the songwriter wasn't always sure if music would even be part of her future. Raised by her mother who was dealing with her own demons, Yola understands the realities of living below the breadline. Her grand ambitions of becoming a singer didn't exactly paint a picture of a stable wage which was obviously a concern from her Mum. "I understood why my mother wasn't into the idea of it because you don't make money for a very long time and we were poor as hell". But living in a working class community in denial of its status where discrimination and even violence fuelled by racism were not unusual, it's not surprising that writing music came as a natural sense of expression for the songwriter. The tentative early swatches of an artist trying to let her true colours shine through.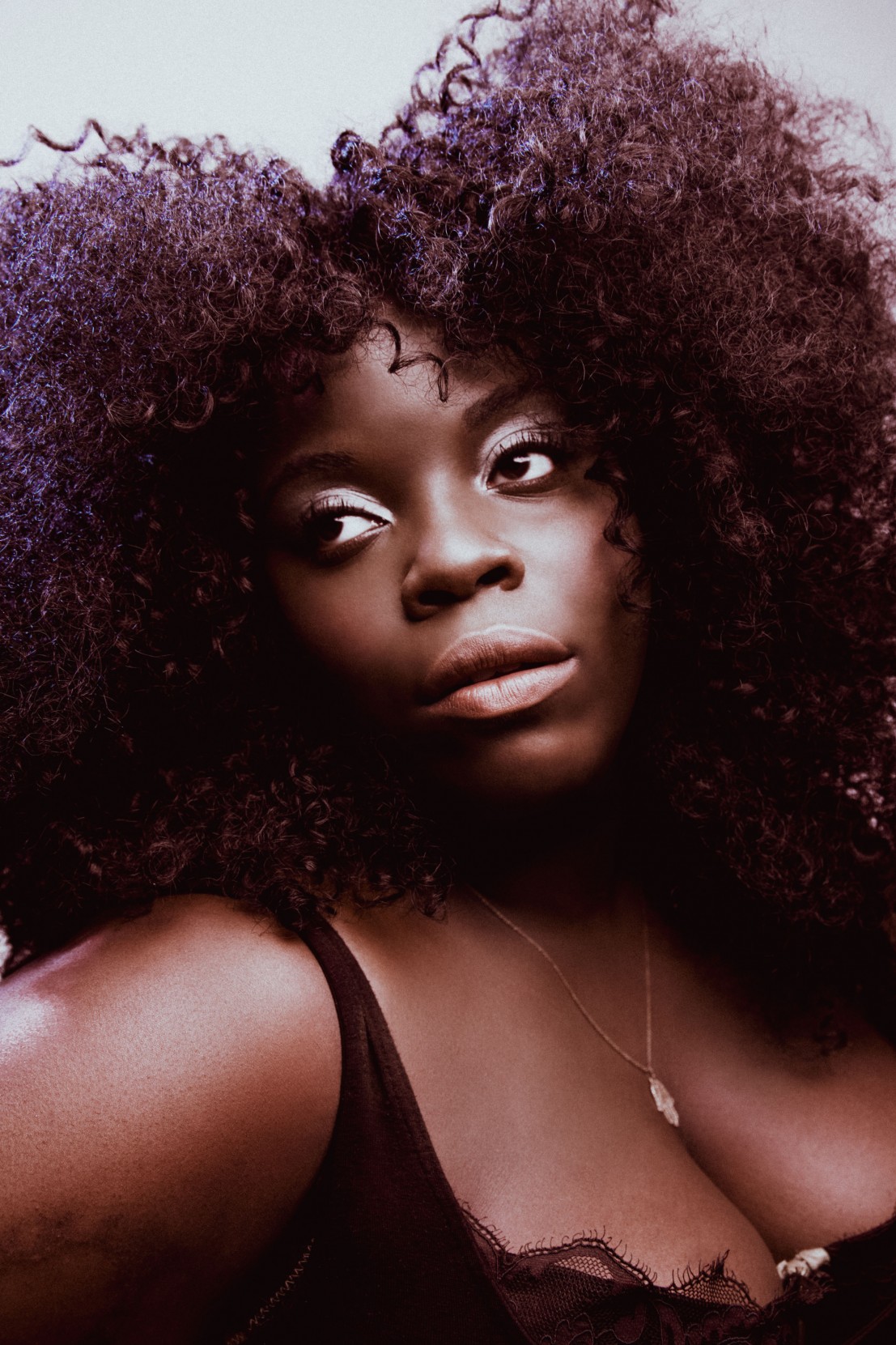 Throughout our conversation, the notion of "colour" seeps into Yola's storytelling. She references it in her early listening of Elton John's "Goodbye Yellow Brick Road" ("I was five. Now I'm thirty-five and I can tell you, it has stuck with me") and his ability to jump through genres. It's present again in her own palette as she talks through her conviction to focus all of her energy into "representing the broad church of genre". And the kaleidoscopic time in the studio with Auerbach painting the brightest rainbow. "There's a lot of colour in there and I really like the way that it mixes together and flows through the record. It's so hard to pigeon hole it as a genre and that's the way I want to be forever. Because that means that no one can then prescribe you to what you are and what they think you should be doing. That's kind of what you're hearing is that arc of influence".
She's true to her word when it comes to breadth in Walk Through Fire. From the dappled strings of "Shady Grove" singing of memories long ago to the 60s R&B sounds of Dusty Springfield in "Still Gone" and swoon-worthy "Ride Out in the Country". But where others might be hanging onto nostalgia like a pipedream, Yola carries this sound with authenticity. Not least thanks to the crack team of musicians that join her on the record - many of whom were grafting away at the original sounds decades ago. Former Johnny Cash- bassist Dave Roe makes an appearance alongside legendary session pianist Bobby Wood, plus a guest spot from Vince Gill. Something that Yola found both inspiring and mind bending. "In the studio, they were like 'Oh yeah, we know Roy Orbinson'", she laughs. "So when it came to classic pop music or classic soul music, they were like 'Oh yeah we've got this. We played with Aretha that time'".
These sort of kismet connections are a well-known trait of the city, renowned for its sporadic sessions happening across the city. There's a great sense of movement with all these creative sorts and ideas flowing through, even in the grass-roots scene. Yola uses Southern soul music legend Dan Penn as an example. "Back in the day, he was wearing dungarees all the time. But then you think "Do Right Woman", "The Dark End Of The Street". They're soul songs", she says. "Then you're like 'Right, Ok. This is confusing'. Until you realise how close everything is and then it makes loads of sense. It's literally down the road. Players would go up and down that highway and so did influence and notoriety".
Much like Yola defining herself as a solo artist, Nashville has seen its own transformation over the years. The small Southern city has ballooned in size over the past decade. From having areas of the city that didn't exist to the whole of the downtown area essentially doubling, Nashville natives have witnessed a massive growth. Indeed, much like fellow international cities across the globe, gentrification is rife even on Music Row, Yola tells me. "When people think of Nashville, they might not think of coffee hipsters with top knots but you are as likely to see some form of hipster as you are someone in a cowboy hat". Forbes has already spoken about what this runaway growth might mean for a place like Music Row with Pam Lewis, President and CEO of PLA Media (a Marketing and Music tourism company in the heart of Music Row) describing the sheer weight of the industry on a state like Tennessee compared to its Stateside counterparts. "The density of the Nashville music industry is 20 to 30 times greater than that in the two other primary music centers, Los Angeles and New York. There are 800 annual festivals featuring music throughout Tennessee. Simply put, we are the only industry which brands the state internationally".
But while some people might see that as a drain on the area's resources, it was this kind of small town energy that Yola admits feeling in the studio, like a cheerleader rooting on the sidelines of the Superbowl. "That [feeling] paves into what you're doing when you're working there. The sense that things are moving, they will move. You have a confidence in everything that you're doing". Nashville isn't just fostering an internal transformation for artists though, it's also doing its bit to give agency to female artists and gender parity within the festival scenes. A subject that feels pertinent a year on from PRS Foundation's Keychange initiative. "Creatively, [Nashville] is always moving forward. There are so many women artists that are have autonomy. When I first went there, that was something I felt I hadn't seen much of". She continues: "It may not be that it's equal by any stretch of the imagination but the volume and the quality was there and by connecting to that part of the machine fed back into the British machine of Americana".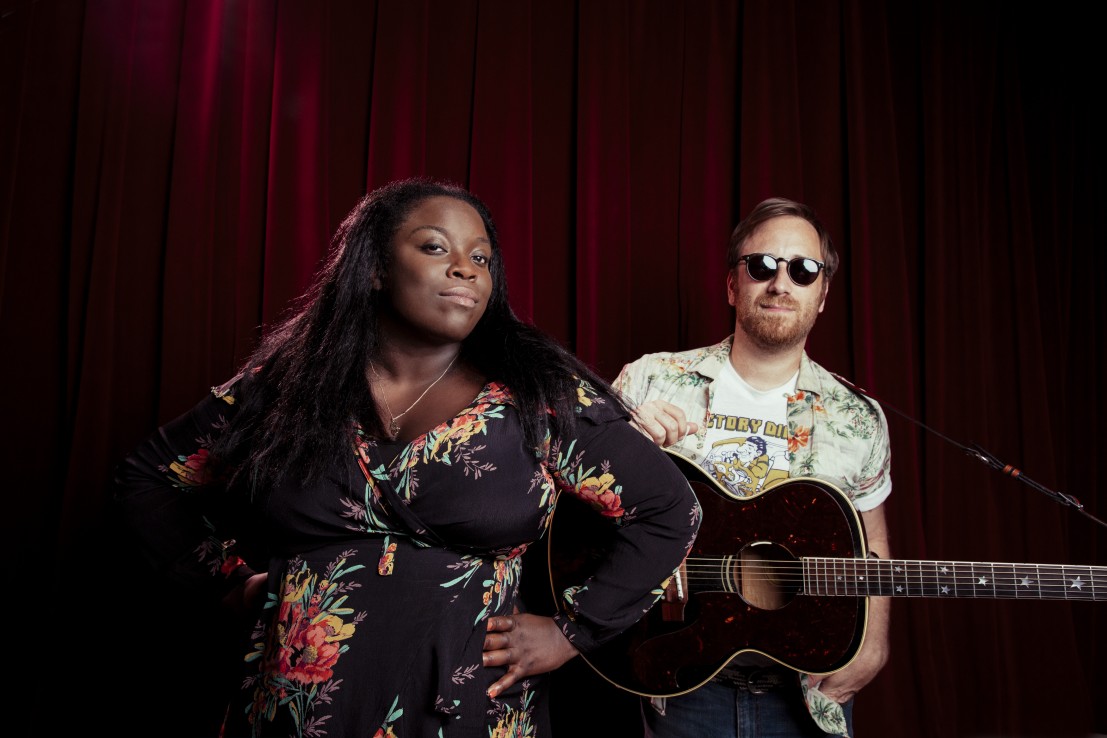 It's fair to say that the genre in general has had a bit of a facelift away from the tired tropes of old white men with beards playing banjos. With mainstream artists like Kacey Musgraves, Brandi Carlisle and Jade Bird pedalling a new brand of Americana, the sound is rising fast and providing a fresh alternative to the folk fiddles. Yola's definitely noticed the shift. "Americana feels like it's trying to bring in as much as possible, certainly in the UK and I don't think there are a lot of genres looking like that. That energy is really refreshing" or "that will to look further" as she poetically puts it. "That's why you get festivals like Black Deer saying we're pushing the Americana thing because they're pushing that philosophy of an outward-looking scene".
Taking place this weekend in the lush Kent countryside, the festival is making a strong charge towards gender parity and sets the tone for readdressing the balance when it comes to line ups across the board. "We've been pretty woman heavy in the UK but I think seeing great examples of how that works, maintains that status quo. That's why we love that relationship because it's not just a bro-athon. No one wants that. The industry keeps insisting people want that but then you see a Kacey Musgraves crowd which is 70% women," she says exasperatedly. "They're all like "Women don't want to watch women" but they do!" For Yola, it's all about not being complacent, another thing she believes Black Deer is doing a good job to address. "Not expecting things to arrive but seeking. That seeking element is the strength of festivals like Black Deer".
Much like being surrounded by her country comrades in Nashville, Black Deer Festival must feel like something of a home from home for Yola. The Kent weekender is a coming together of the roots community. Something she admits she would've revelled in during her teens trying to find her own tribe. "I had to really hunt for this kind of stuff. Now they're giving it to us on a plate," she exclaims, mockingly outraged. "I can't imagine how fortunate it is to be a young person that's into this kind of music and have all of this available in the lovely Kent countryside. What else do you need in life? Great people, great food and great music are three of the frickin' pillars of my existence."
If people, produce and performance are the cornerstones for Yola as an individual, there's an overarching sense of freedom which sets it all into motion. The freedom to connect with other like-minded souls, the freedom to set your own goals and the freedom to feel true acceptance in your decisions as an artist. "I can't tell you how important it is to know that you are working towards your own freedom all the time. Once you obtain that freedom, you have to do everything within your power to hold onto it. It's so positive to be able to know you can react in a number of ways and for people to love your aesthetic so much that they don't restrict you with genre. That's true approval".
It might have taken a proper Phoenix moment for Yola to get here but the musician is beginning the journey down her own yellow brick road. And she's finally happy with the destination. "Everything I've wanted has been happening constantly and even things that I didn't know I wanted have been happening. Like "Oh yeah, I didn't even know I wanted that but that's amazing. Thanks, life!'"
Yola appears at Black Deer Festival, which runs from 21-23 June in Eridge Park, Kent