In 2017, Vagabon grabbed the attention of the indie-rock world with her debut Infinite Worlds, a collection of intimate, yet powerful, guitar-driven songs. Two years later, she's swapped those guitar melodies for electronic textures and created a collection of songs that lure the listener in through their emotional rawness and honesty.
Although she co-produced her debut, for her eponymously-titled follow-up Tamko wanted to take control and produce the entire record herself. It meant that, unlike her earlier work, it was created in a period of self-imposed solitude, a task so frustrating and intense that she says she found herself crying every day of recording the project.
"It's very emotional and I can be pretty hard on myself," she explains with a laugh from her home in LA, "and so in taking on such an ambitious project I had to go through a learning curve and learn a lot of lessons. I imagine in bands you can divide up the work or the emotional labour, but I would lose sleep or whatever..."
Expanding her musical palette to include a more eclectic range of instrumentation was partly circumstantial. The sounds of her debut were created in New York's DIY scene, where Tamko first started performing as Vagabon, and the music reflected the loud, distorted guitar sounds of the community she found herself in.
When she began writing its follow-up on the road, with her resources mostly consisting of a laptop and her creative ideas, she found herself with a different set of tools to work with, which leant themselves towards synths and sequenced drums.
"A lot of those spaces have closed down," she says of the music venues where she got her break. "A lot of my lot of my friends were scattered around. And so the way that this album shaped up, it comes down to a little bit of access and environment. This one came about in a totally different way."
"I was afraid I couldn't do it again, and that was a really terrifying thought, because you're only as good as your last project and I had to write a new one."
It's a testament to Tamko's focus and ambitious personality that the other reason she gives for her new sound is that, rather than wanting to fall back on the comfortable sounds of Infinite Worlds, she wanted to push herself back into a place where she felt as if she didn't know what she was doing again. It was a process that led her to finding new tools and exploring new ways of making music.
When she wrote Infinite Worlds, she was in a very different stage in her growth as an artist. "I'm was in school, recording on the weekends and my time playing music was very, very structured to weekends." The success of her first record has meant a sea change in her life and how and when she writes.
"Now all my time is making music, and I'm in Europe for the fifth time playing the songs I wrote three years ago. Like what's going on?" she says, laughing a little incredulously at how far things have come. "It's very jarring and I found it really difficult to tap back into a naivety of 'Okay, this is not for anyone, this is just for you, don't worry about it.'"
But she did worry, specifically about whether she could recapture the spirit of her first record. The cliché that an artist has a lifetime to write their first album, but only time in between soundchecks and tours to write the follow up, has seen many an artist falter and it weighed heavily on her mind.
"I was afraid I couldn't do it again, and that was a really terrifying thought, because you're only as good as your last project and I had to write a new one. I think that's why I was leaning on these sonic structures that I hadn't used before, so I could get back to feeling like I don't know anything, and I'm just making whatever. It was an attempt to go back to feeling like I'm doing something for the first time."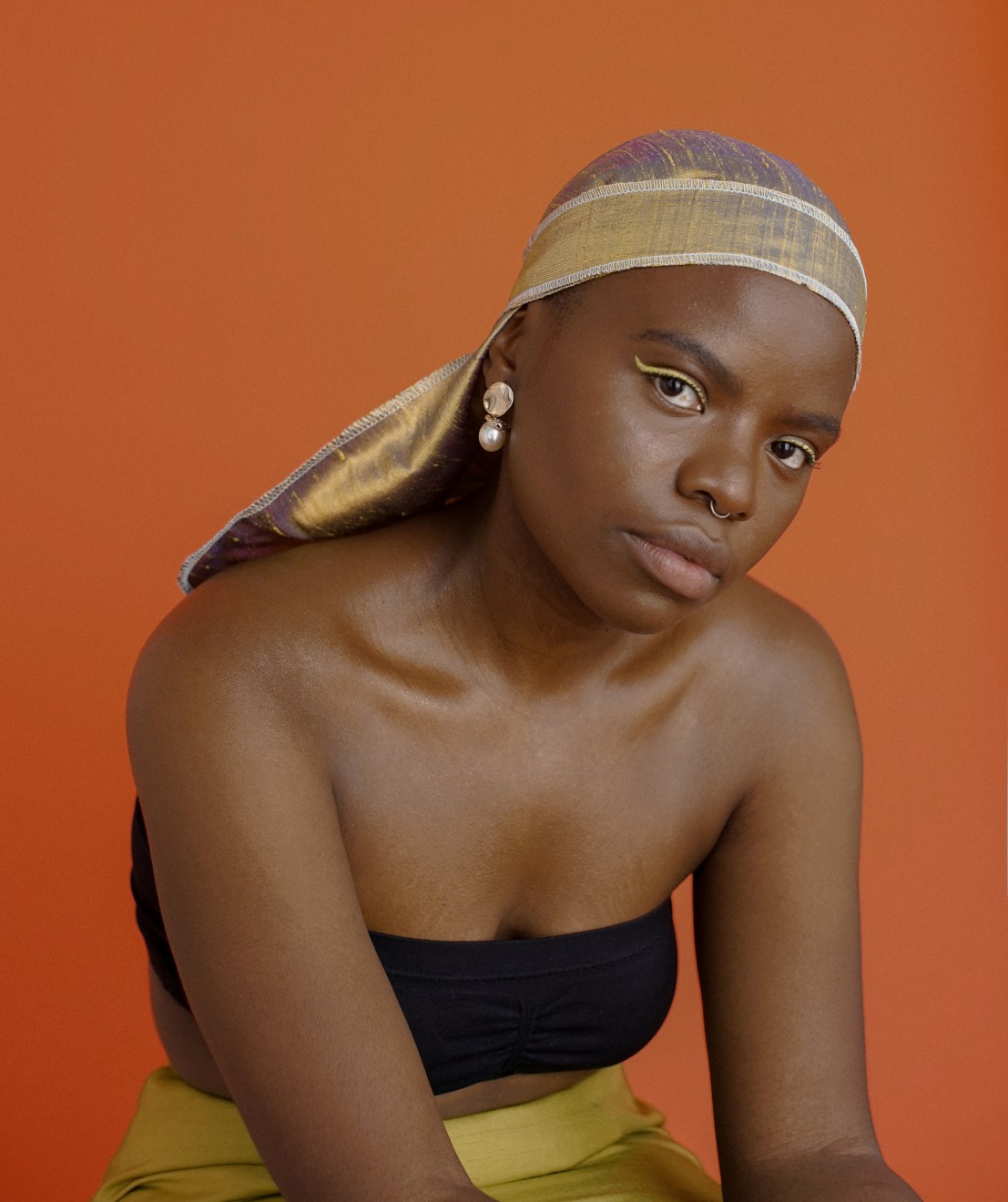 You can hear this sense of Tamko pushing herself out of her comfort zone most clearly on "Flood", a song driven by cavernous drums and awash with synths. The song was originally written for an unnamed "pop duo" rather than herself. Though she can't reveal the artists "Flood" was originally written for, she explains that the song shocked her in terms of how different it was, and in keeping with her desire to push the envelope of her own music, Tamko realised she had to keep the song as her own.
"It's questionable how pop it is, but it was definitely the most pop thing I had ever written. I thought it would be a really, really huge statement as a Vagabon song, because I was surprised that I made it, and I figured if I'm surprised by what I've made, then this next record can be a whole exploration of this world," she explains. "So it kind of opened up Pandora's box and opened my eyes to this other kind of music that I can make."
"I loved music in a very, very specific way, but there just wasn't the culture around me for that to be nurtured or supported. There were no artists in my family and there were very few artists where I'm from."
Today, music is her full-time job but Tamko's route to a career as a musician took a few more turns than most. Though she's lived in New York since she was 14, her family are originally from Cameroon and she had a later introduction to music than many of her peers - the first gig she played as Vagabon at a local DIY space in Brooklyn was actually the first she'd ever been to.
"That was the end of 2014. Many people I know have concert stories from the age of seven or something or have gone to music school and have seen a lot, or just knew about bands early on. I didn't really know that existed. No one told me!" she remembers. "This band from Western Massachusetts emailed me asking if I could open the show that they were playing and of course, I said yes. I went and I was seeing all the other bands that were playing, and there I was. That was the first night, and I just kept doing it over and over again."
Before she became a musician, Tamko graduated with a degree in engineering and worked as a computer engineer. Though there was nothing specific about being an engineer that prepared her for current work, she does credit the work ethic she learned as something that helped her to have the necessary drive to be successful as a musician.
"I loved music in a very, very specific way, but there just wasn't the culture around me for that to be nurtured or supported. There were no artists in my family and there were very few artists where I'm from."
Her desire to become a musician required not only a leap of faith personally, but it also took time to convince those around her it was a viable option. "It wasn't something that was really encouraged, because no-one really saw the ways that it could actually work. Coming to the US under the guise of being a refugee and being immigrants, my parents weren't really so thrilled with the idea of me taking such a gamble on something they didn't know about."
Going to engineering school became a way to ensure she had some stability to fall back on while doing music on the side, and after a few years of doing both, it paid off - music has been her main career since early 2017. Whereas Infinite Worlds was written and recorded while juggling full-time work and school, this new-found creative freedom meant that Vagabon was created on her own schedule. Though despite being a dream for Tamko as an artist, it still had its downsides.
"It's certainly something that I feel proud of, because it's not easy to make it a sustainable thing, especially working without huge machines behind you. It's really hard to make it sustainable. I feel really glad to be able to commit 100% of my time to it, but it also makes it a little harder to have a well-rounded view on everything."
In the process of searching for something to take her away from constantly thinking about music, Tamko sought other paths and has worked out a structure to balance her creativity. She took up long-distance running to remind herself she had skills other than writing songs and developed a habit of solving maths problems in the mornings before she started recording.
"I can become pretty obsessive. It becomes everything I think about and I have to do other things in order to break up the pattern of how much I'm thinking about music. There has to be this really active decision to do other things and learn other things, because it can get pretty overwhelming."
Yet despite speaking of the creative process as being a confusing and emotional one, she's resolute in terms of her direction, and the decision to produce Vagabon herself was based quite simply on the logic that "it just made the most sense that I am the one to tell those stories from front to back". She can't see herself returning to her former engineering career and aims to find a way to make music her job forever.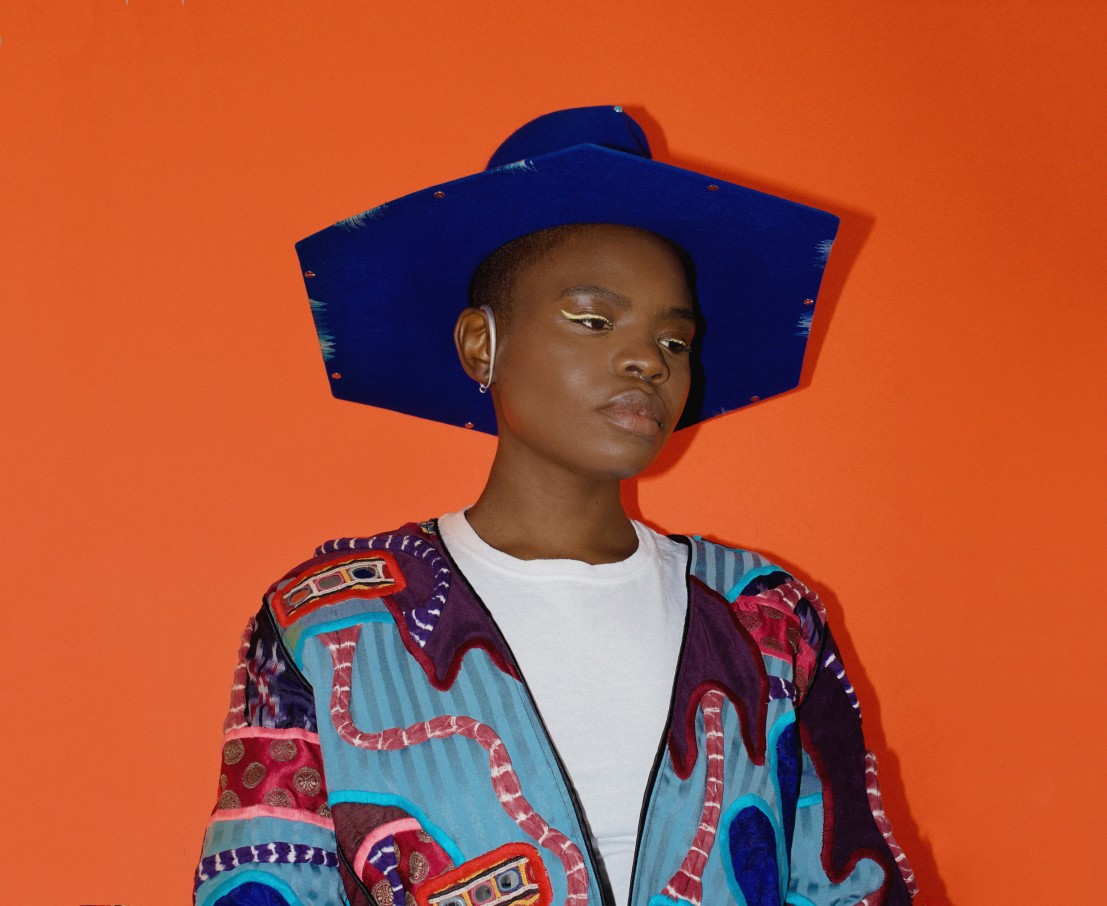 "The Embers", the song that opened her debut album, spoke of feeling insignificant in a world that can be overwhelming ("I feel so small / My feet can barely touch the floor / Run and tell everybody that Laetitia is a small fish"), but it's notable that "Full Moon in Gemini", the opening track on Vagabon talks about feeling good, rather than being weighed down by the world.
When talking to Tamko about writing her songs however, she's a little wary of explaining the meaning of any of them in too much detail, aware of the fact that meaning can be transient and the emotion of a moment sometimes difficult to find in retrospect.
"It's a place where I was parsing out how to talk about the things that were making me really angry about everything that's going on, finding this community with my friends over shared experiences and realising the collective nature of everyone's anger."
"Those questions are really hard to answer, because it's almost like teleporting back to a feeling that you had that could be a little difficult to find..." she muses, while trying carefully to think of a way to describe what thoughts or experiences she's tackling in her new music. "I think on a few songs on this record I'm struggling with how to not be self-destructive.
With songs like "Secret Medicine" or "Wits About You" I'm trying to understand 'Why do I keep doing things that don't make sense and doing things that aren't good for me? What's so fascinating about that?' I'm trying to call myself out on these songs, yo be 'Why are you chasing this thing that is obviously not productive?' but there's also this curiosity about what would happen if I just put my hand in the fire. What would happen if I just went really close? What would happen if I did it again?"
One of Vababon's stand-out songs is "Every Woman", where Tamko delivers a striking nod towards the weight of oppression being passed through generations over a gentle guitar line, ending the album with the line: "All the women in meet are tired / They just kick up their feet prior / Cause we're not afraid of the war we brought on / And we're steady while holding you all."
"It's a place where I was parsing out how to talk about the things that were making me really angry about everything that's going on, finding this community with my friends over shared experiences and realising the collective nature of everyone's anger."
It's a situation that Tamko sees as ongoing. "And it's not new, it's not something that's just started and it's not something that will probably end tomorrow, but on the record, I didn't want to lean too much on sadness. I was getting weary of seeing so many stories of black people being told through the lens of sombre-like sadness - it's in the movies that you see, it's in the music that you hear. I ithink there's definitely a space for it, but the challenge I gave myself on this record was wanting to be happy, how to find happiness in this climate of everything."
Though she wrote the song from her own perspective as a black woman, the feeling of oppression on the song is intersectional, that cuts across a range of experiences of people who feel disenfranchised in some way. "Every single generation of women around me, no matter where they were from, all have this uniformed experience, which was pretty much being fed-up."
In keeping with her ethos of perpetual artistic motion, Tamko wanted to address the issue in an authentic way.
"I write it from the perspective of a woman because I identify as a cis woman, but I also identify as a lot of other things. Whether you check queer into that box, whether you check trans or non-binary, immigrant, refugee, whatever, these experiences feel the same way. Everybody who has been disenfranchised, or everybody who is oppressed and feels marginalised or feeling like..." She takes a moment to think and explains "It's weird to talk about, because it's like if you know, you know, but in trying to summarise it, it's wanting to feel like I can end the record without talking about me in my actual life."
Ahead of the release of album number two, Tamko's actual life is busier than ever and, alongside her own headline tour, she's set to head out with esteemed musical company as the support act for Angel Olsen's upcoming North American tour.
"It's a mix of emotions," she says about the months ahead. "Some days, I'm really excited and some days I'm really nervous and scared, but I think as the days go down, I'm getting more and more excited and a little less scared."
Vagabon is released 18 October via Nonesuch.