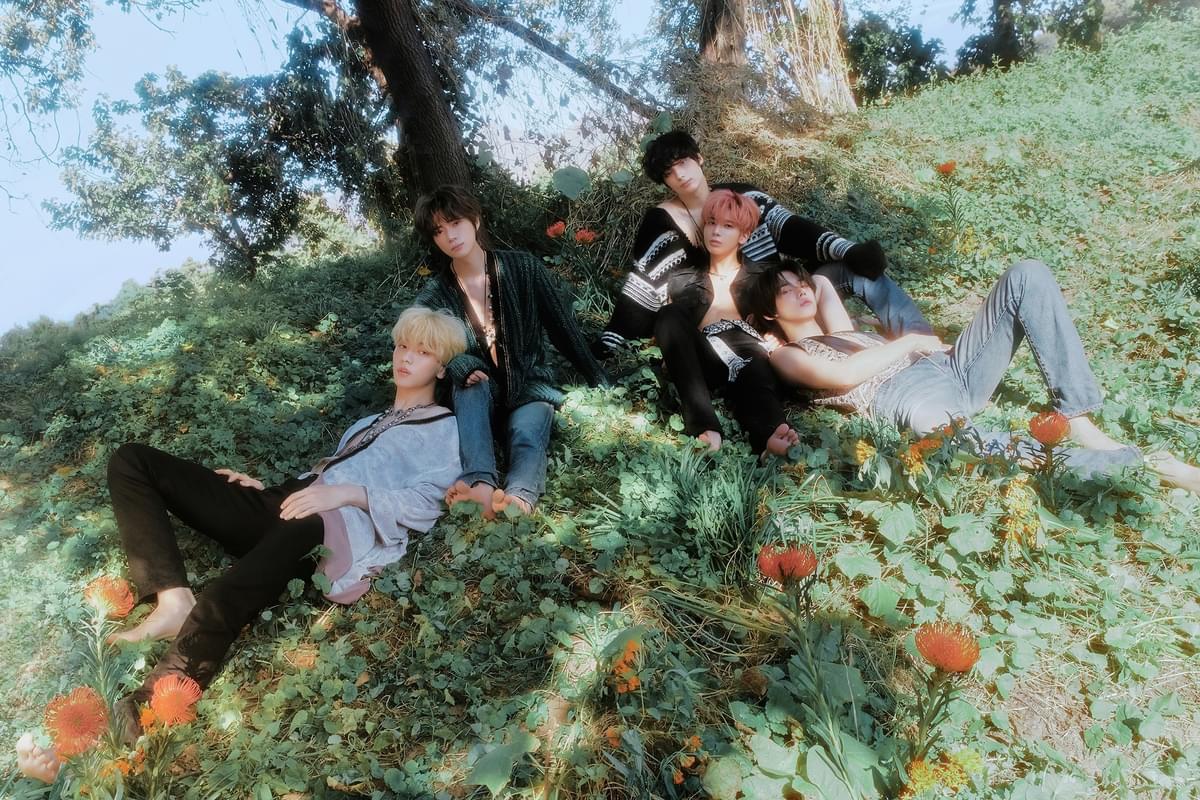 Tomorrow X Together and the growing pains of youth
27 January 2023, 10:00
Often cited as the poster boys of 4th generation K-Pop, Tomorrow X Together tell Amy Albinson about coming of age and stepping into their individual spotlights with 5th EP The Name Chapter: TEMPTATION.
Since their debut in March 2019, the five members of Tomorrow X Together have been riding out a stratospheric ascent. Comprised of Soobin, Yeonjun, Beomgyu, Taehyun and Huening Kai, the group have claimed two Top 5s in the Billboard 200 and their growing global fanbase, affectionately named 'Moments of Alwaysness' (or MOA for short), are in the millions.

To youngest member Huening Kai, TXT's music is the sound of youth. "It's the sound of our generation," he explains simply. "Whatever we're thinking or feeling at that particular stage in our lives, that is the TOMORROW X TOGETHER sound no matter what." It's an ample description for a band that are hard to pigeonhole but seem to pride emotional honesty above all else. Across three studio albums and now five EPs, they've explored a multitude of genres, incorporating everything from pop and rock to rap and hip-hop in their sonic curation.
From the bass-heavy, creeping alt-pop of "Devil By The Window" to the saccharine daze of Sugar Rush Ride, the group are resolute in interweaving each member's taste into a cohesive five track output on their latest record. Nodding to the record's centrepiece "Happy Fools" as a prime example, Huening Kai continues "it's a combination of all our lyrics sung along to Yeonjun's melody. I'd say this [track] is another good representation of our sound."

Unlike many K-pop groups of their generation, the members don't have defined roles in the band – all more than capable singers, rappers and dancers. As they launched into promotional activities for the new record, the quintet's first teaser – a 6 minute-long dance retelling of J.M. Barrie's classic tale Peter Pan – hinted at the darker undercurrents that accompany a coming of age. With this uneasy period as a backdrop, the group explain they are ready to reclaim their own identities as individuals. "We've talked about friendships and first experiences with love and heartbreak," TXT's Beomgyu admits, "we just happen to be at that stage where we're looking to find ourselves, our names, as individual youths." Now entering their fifth year as a band, oldest member Soobin smiles, "I think the five of us would agree that we've grown a lot and that we're well into finding ourselves and establishing the band's identity and colour. I'd like to say that our newest EP reflects that."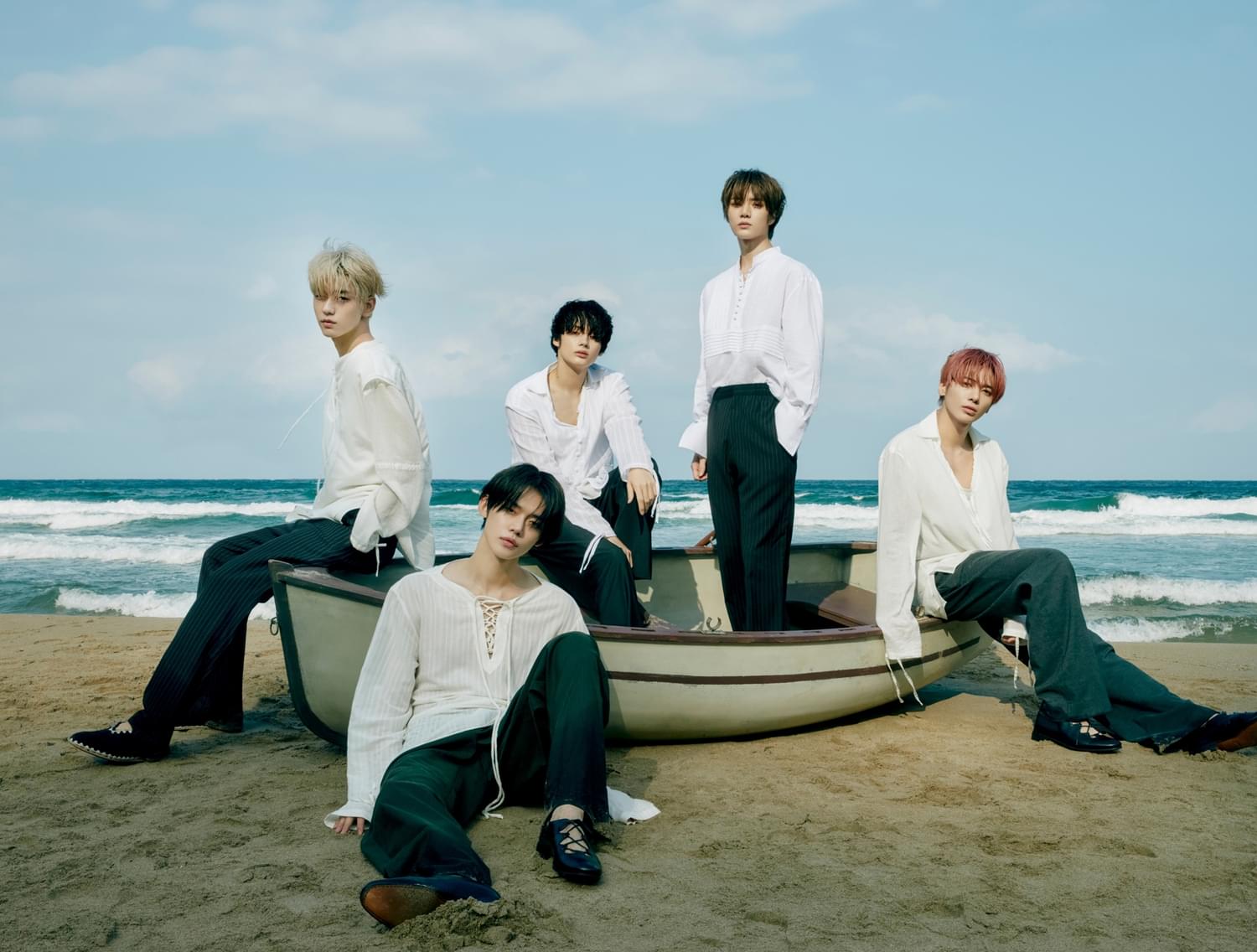 On drawing on the story of Peter Pan for inspiration, Yeonjun suggests "Neverland happened to be a great thematic fit because it's a place that appears carefree and wonderful at first glance, but the prospect of never growing up to fulfil your potentials can be terrifying. You have to decide to leave at some point, hence the EP's final track 'Farewell, Neverland'." As a unit, their reflection feels honest and unabashedly open, with Taehyun admitting, "as much as we'd like to say we can hustle on forever and grow non-stop, it's tough. On some days, you feel like you've hit a wall and on others, you don't know if you're walking forward or back. This EP came from those days."

Tracing daydreams as they resolve into a nightmarish world, the concept was carefully chosen to highlight both the good and bad elements of youth. "I think the beauty of this EP is that it has both brighter and darker moods," starts Yeonjun, "our fans have been sharing with us a lot of positive feedback, so we've been very happy about that. We're always eager to try new things; new sounds, new looks, new styles. The Name Chapter: TEMPTATION was a chance for us to portray something dreamy, bright, dark, and sexy at the same time and I'd like to give our members a pat on the back for pulling it off." In agreement, Taehyun pipes in, "I hope people will take time and listen to all five tracks of our new EP in order. Each track has its own story, but they all flow together as one big tale of growth. It's a different experience listening to it that way."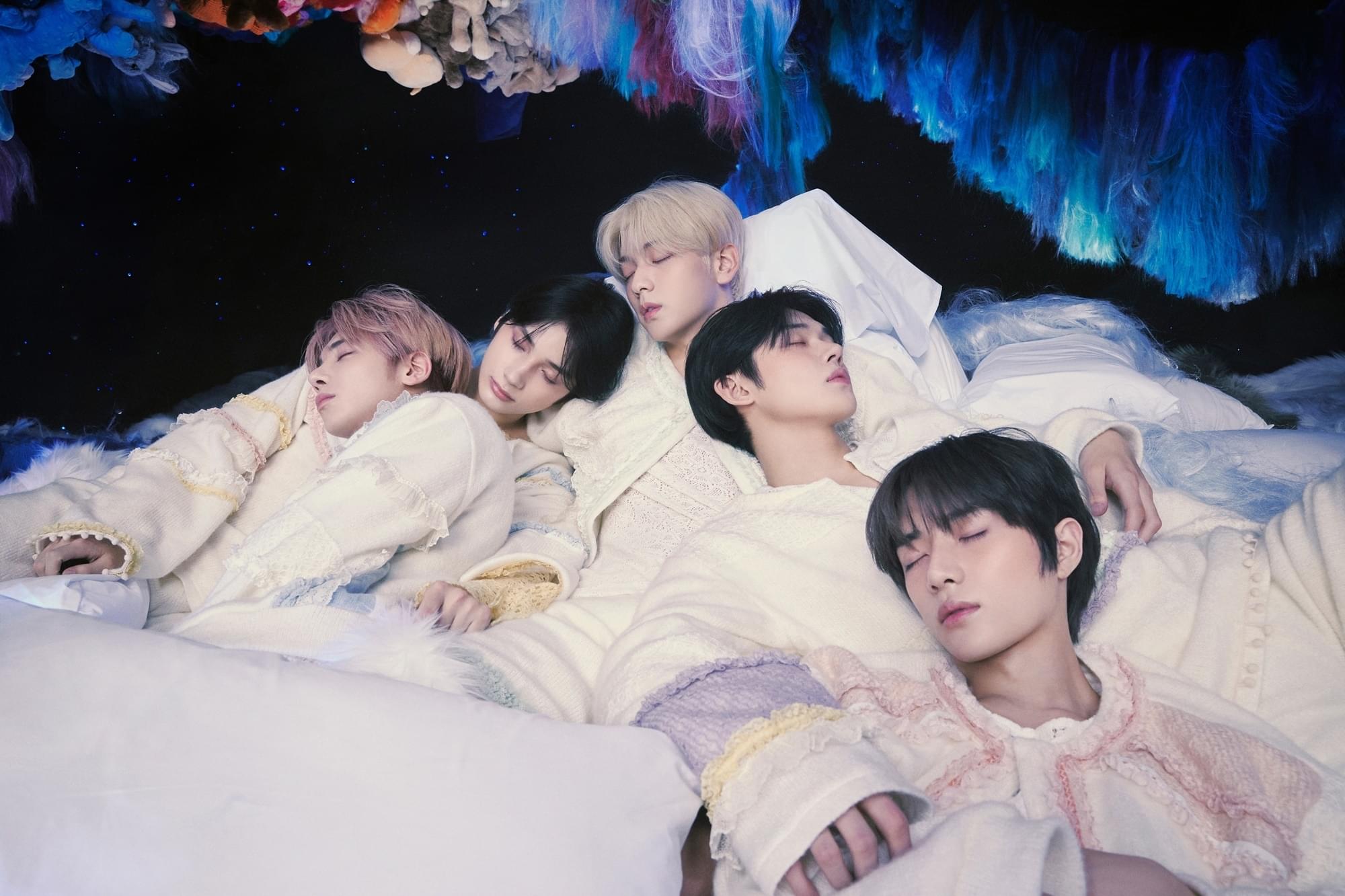 Having all gained a new perspective on the world during their time in the band, they've admittedly noticed changes in themselves. "We've worked with so many different genres in the past four years. I think we definitely expanded our musical scope," offers Taehyun, "we're able to pull off more sounds and styles. It doesn't take as long when recording in the studio and we're also faster at learning choreo." Beomgyu agrees, adding "our teamwork has improved. Each of us knows what others are thinking now. We really understand one another."
As a cohesive unit, the boys journeyed overseas together last year on their first ever international tour. "We went across thirteen cities and wrapped it up with a performance at Lollapalooza. Being on stage is really a whole new experience. We still haven't found the right words to describe it," explains Beomgyu. "It's very thrilling and it feels like everybody in the venue is really connecting. It feels incredible to see people jump up and down, and sing along to our lyrics, which is very impressive considering that most of our lyrics are in Korean. We feel very thankful for that. We can't appreciate more just how much love our MOA are showing our music."
Get the Best Fit take on the week in music direct to your inbox every Friday