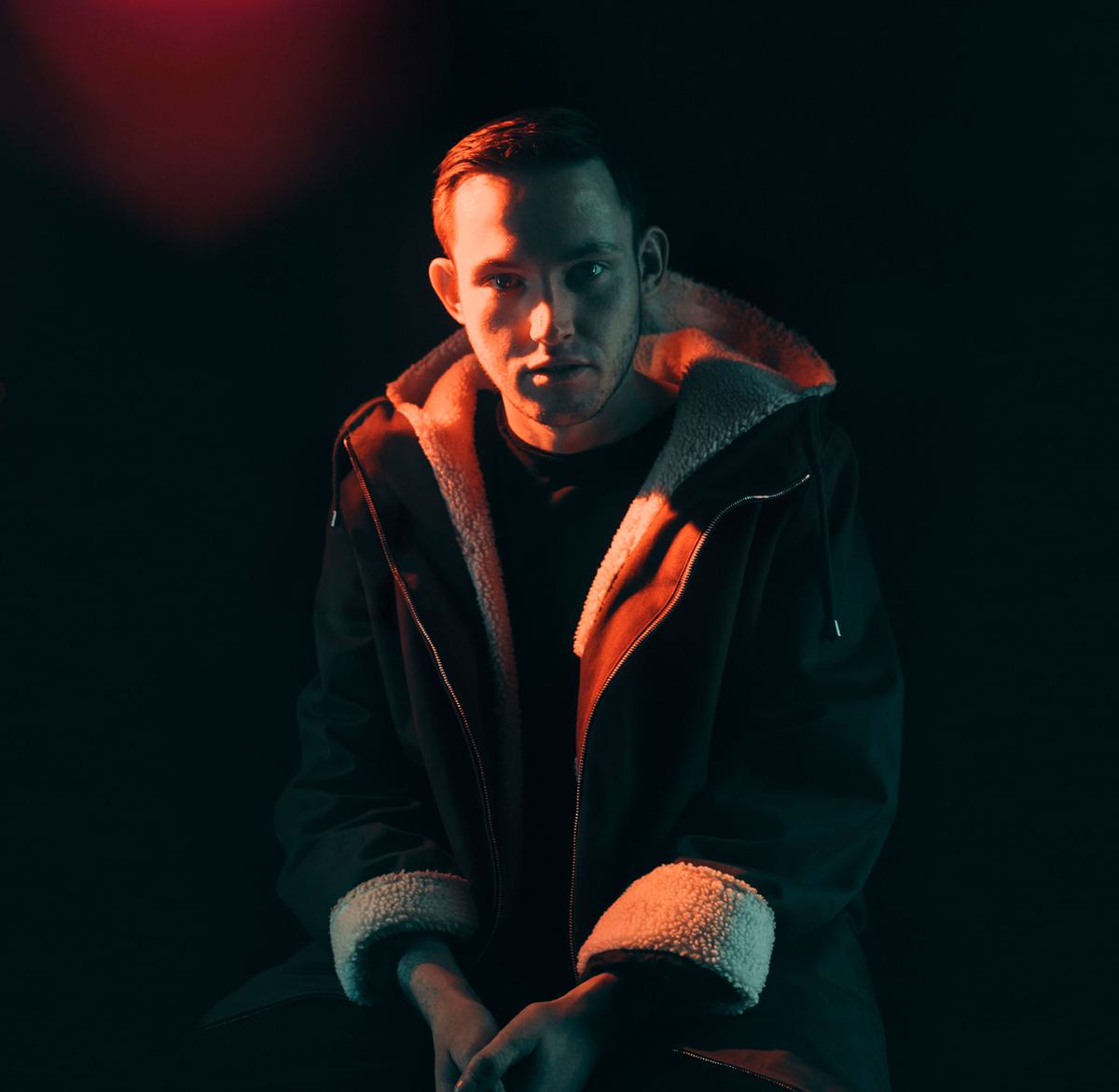 Hudson Mohawke: "I was never really a fan of hammering shit in people's faces all the time"
03 November 2009, 10:00
Straddling the geographical divide between Glasgow's fresh and vibrant arts and music scene and the fetid yet all powerful bastion of modern music that is London, one can imagine Hudson (a.k.a. Ross Birchard) spends a lot of his time in transit. And this is exactly where we find him today, our e-correspondence being carried out on a train rushing from Glasgow to London after 'a heavy weekend up north'. This endless to-ing and fro-ing hasn't exactly dampened the man's spirits however as Mr Mohawke has just dropped Butter, an elegant slice of hip-hop based electronica which is currently wowing critics and music aficionados alike. So what is life like now he's signed to taste-maker label Warp? Constant cocaine parties and groupies galore?
"My life is pretty different to be honest, definitely in a good way but not quite at the constant coke parties yet, maybe one day, heh. I'm able to do music full time which is my dream, I'm able to travel and see some of the world. It's pretty amazing to be honest, especially because it's been my dream to be able to do music for a living since I was about 8 years old."
While Hudson may not have been able to step into the musical limelight from the tender age of 8, he has been making a strong impression since his early teens. A DMC finalist at the age of 15, searching for "DJ Itchy" on YouTube will furnish the viewer with a video of a young Ross Birchard steaming through a mix, cutting beats across two decks and throwing out all kinds of crowd-pleasing samples. Since then it seems Mr Mohawke has been studying hard, learning the craft of self-sampling and song construction, and this is evident in Butter, which possesses a silky smooth, luxuriant and unique sound that fits the album title perfectly. Musical butter. You COULD almost spread it on toast.
When hearing a hot new sound, its the general standard that critics, fans and peers alike want to know one thing first and foremost. How do they do it? So not being one to disappoint, TLOBF waded straight in with the geek-talk to please the people (any excuse!). So is it hardware, or software that floats the Mohawke's boat?
"Yes. I have some hardware, an Ensoniq VFX and Roland W30 for lots of vintage dancey sounds and a Korg M50 which is more up to date, super clean and in your face. I put everything together in Fruityloops, that's pretty much all I use for the computer side of things. Also I have lots of various percussion instruments and stuff. It's a basic setup though, but all I really need."
It seems that Hudson Mohawke prefers a more equipment-heavy approach to the in-computer stylings of MIDI based twiddling. Does this mean that Hudson favours audio samples over MIDI input and if so, how does this affect the creation of his music?
"It's totally 50/50, I come from a hiphop/sampling background, these days I still love to sample but I am more into making the samples myself and that involves a lot of midi programming and then sampling the results. It's a nice blend I think, allows me to keep sampling but without any of the musical limitations of sampling a finished track as I can separate all the different elements and go in any direction I want."
This elemental style can be heard across Butter, in tracks like "ZOo00OOM", a discombobulated mess of blips united by a heavy beat and interwoven with stabs and vocal cuts. And for anyone wondering about the phlegmtastic sample at the start of the aforementioned track, this is straight from Hudson himself:
"Mmm, it's me trying to beatbox and accidentally coughing up a loogie, yes."
For the new listener, if all this paints Butter to be just another glitch-hop album, think again. There is plenty to keep both pop and progressive purists pleased, and Hudson is adept at creating masterworks in both schools of musical thought. The progressive aspects aren't an attempt to appeal to a fanbase though, far from it. The Reich-like vocal layerings of 'Fruit Touch' were pre-meditated, but only as far as mental process goes.
"It mainly comes from just stuff I hear in my head, I can't really explain it, I never really thought of it as really experimental or progressive music, I'm just trying to translate sounds from my head into music."
Hudson Mohawke is a musician operating purely on his own terms, a refreshing idea considering many creators of electronic hip-hop only exist to produce the next 'crowd-slaying beat'. On Butter you can find tracks both down-tempo and up-tempo, and it's the latter that prove to be especially invigorating listens.
"I've always made a whole range of styles and I wanted to put that across in the album, but I would never sit down and think right I'm gonna make this kind of track now, it always happens organically as I go along."
An individual in terms of style, Hudson is however not afraid to collaborate both on and off Butter. He has worked with fellow LuckyMe member Mike Slott as Heralds of Change and filled a DJ/Producer role for hip-hop group Surface Emp. On Butter, Hudson enlisted the vocal talents of the elfen and sultry Nadsroic on "Allhot" and the soulful and passionate crooner Dam-Funk on the classic RnB tinged "Tell Me What You Want From Me". The most impressive outside contribution to the album however comes from Olivier Daysoul, a charming and versatile singer who has quite a surprising day job.
"He's a friend of mine from Washington DC but now lives in Oxford in the UK, working as a scientist at Oxford Uni believe it or not. We worked together a few times before, I think he's an amazing talent, absolutely killer vocalist. I'm hoping to do a whole album with him at some point."
One hopes that this last statement will bear musical fruit in the near future, as "Joy Fantastic" and "Just Decided" are stunning tracks, and have easily enough potential to be massive pop hits, in an underground way. With the current rise in the hip-hop/dubstep/glitch-hop movements, mainstream radio filler such as these tracks could be the first to pave the way for a new popular music style. Glitch-pop? Maybe so.
So when creation is all said and done it's time to take the music to the masses, and where better to do so than the now legendary Low End Theory night in Los Angeles. Regularly displaying hot new talent in the world of alternative electronica, this night has built up a reputation worldwide as being the place where careers are launched and crowds are slayed on the regular.
"I've played over there twice now, it's a great party, grimey venue (even had a cockroach crawling across my laptop last time…) and totally hyped up crowd. The reception was great, I think they play a few of my tracks quite regularly at the club so people are much more familiar with the sound than at a lot of the other shows I do."
So, after playing to possibly the most receptive crowd of knowing music fans, what is more fun for Hudson Mohawke…getting the backpackers heads nodding or attempting to convert large crowds of people who may not be quite so au fait to the style?
"Trying to blend both. Big crowds are a lot of fun, even tho I guess 80% of them don't give a whutt. Smaller shows are more personal and memorable and sometimes can be even more rowdy than the bigger shows. Can't really choose, both have their pros and cons."
With an impressive debut album and live experiences that many artists would kill to have, Hudson Mohawke has both the reputation and the talent to hit it big in a world of technically demanding music. Amidst the whirring and clattering noises of his Glasgow to London train, he is asked to give some advice to any young musicians looking for success in a similar style and takes the opportunity to explain what he did, and what he thinks people should avoid doing.
"To be honest, I was never really a fan of hammering shit in people's faces all the time. The only things I really was doing in the last few years was keeping MySpace updated pretty regularly and doing some mixtapes every so often, and trying to make sure the relevant people in radio/taste-making circles get some new music from me every so often. I've never been a fan of spamming people up though, I really hate that shit. I think most of it has come from just trying to carve out a niche that's sort of my own and then hoping people pick up on that and start coming to me rather than vice versa."
Thanks to that style of subtle yet efficient self-promotion, Hudson has managed to stay away from buzz until it was the right time and in doing so has managed to time his ride on the
hype wave perfectly. With Butter Hudson Mohawke, a name that was always in the mind of the discerning listener is now stamped dead centre on their forehead. The impact has been made, and all that remains is for Mr Mohawke to hit the road to tout his wares. This already seems to be in the motions now, with dates in the Europe, Japan and Australia in the coming months, and it is easy to imagine Hudson Mohawke becoming a heavyweight artist in his field by as early as the start of the New Year. And if the planned album with Olivier Daysoul goes ahead…well…
The world is his oyster. Be prepared, listener and critic alike. 2010 will definitely be the year of the Mohawke.