The UK is a long-time fan of Australian exports: Round the Twist, Courtney Barnett, Neighbours; Home and Away, Kylie, Prisoner: Cell Block H; and the newest kids to make the hemispheric jump: These New South Whales.
The Sydney punks have been pumping the volume in their hometown for eight years, making hard-hitting tunes that wouldn't sound off the mark on a bill next to Sonic Youth or Gumball. You can't knock their talent or charisma, even if, when we meet at a Brighton pub earlier this year, there's nary a bit of nipple tape in sight.
The band as it is today consists Jamie Timony (vocals), Todd Andrews (guitar), Will Shepherd (bass), and Frank Sweet (drums). Their previous drummer - Luke O'Loughlin, featured in the first two seasons of the show - is making music as I Know Leopard alongside Andrews, again, on guitar. They met, as Timony puts it, "Frank actually introduced Luke and Todd to me and Will when we first moved to Sydney. We formed the band, Luke died," he jokes. "So, Frank's actually responsible for the meeting of the band."
After all, Whales also have something else in their repertoire: a Comedy Central mockumentary that updates Spinal Tap for any of us who's been in or anywhere near a local band. If you've seen it, you'll be able to quote it as much as BBC iPlayer's done with "turn it up to 11." If not, you've got a good couple of hours of satire in your future covering everything from what it's like to lose a drummer to playing an acoustic instore as a punk band.
These New South Whales the band and These New South Whales the TV show are slightly different. In the TV series, the boys are playing amplified versions of themselves. In person, they're a band with music in their veins citing individual earworms from Nine Inch Nails to Ariana Grande as having some of the best current bops and actually talking gear with me which makes for a great change.
Of course, the band's sound is as far from NIN as Grande and their upcoming second record I Just Do What God Tells Me To Do promises to be one that proves they belong behind their instruments, gaffer tape or nah.
They've done England once before, and Amsterdam and Berlin and Paris, even Newcastle - not to be confused with their not-really-but-TV-hometown of the Australian Newcastle. "We did it supporting DZ Deathrays," Andrews tells me. "But this is our first time out here doing our own headline shows."
In supporting slots, they got to play some of the most iconic venues in the UK from Manchester's Band in the Wall to London's sorely-missed Borderline. Onstage, they have an old-school-cool energy you don't always get at shows anymore; not punk nor otherwise, unless you know where to go.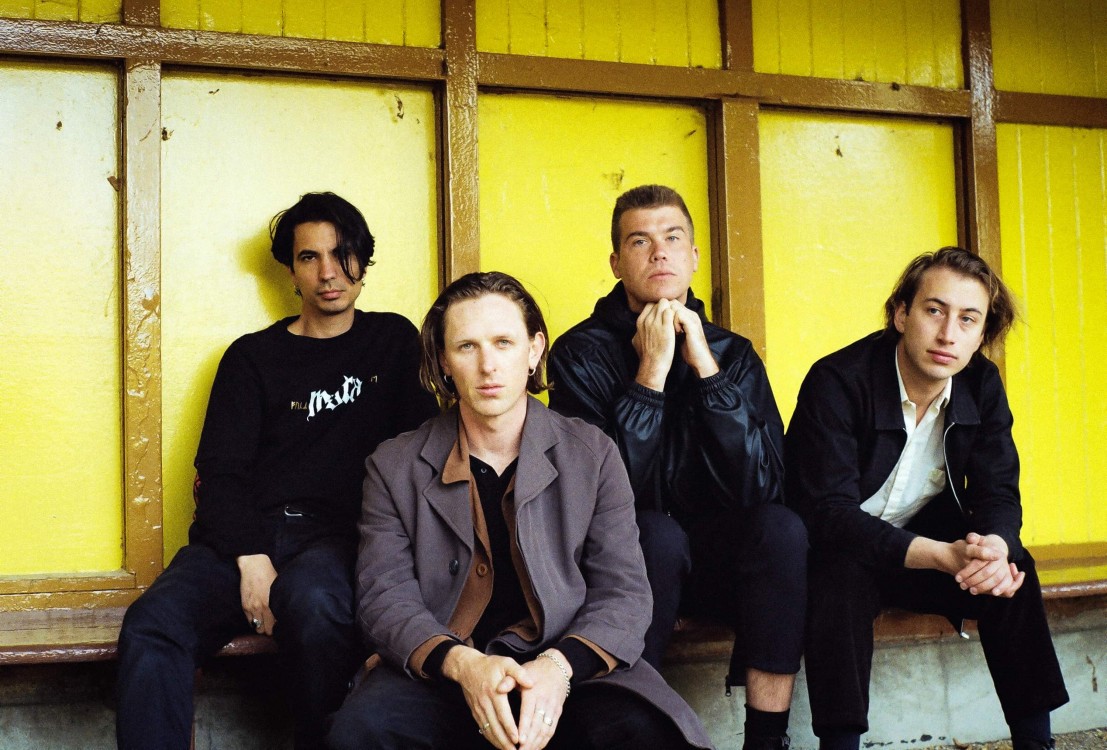 A TNSW show means an all-in crowd, feeling every moment together. Is it the same here as in Australia? "It's only different in that the crowds in Australia know who we are and the crowds in England are discovering," Timony pipes up. "In general, they're both pretty enthusiastic which is lovely for us."
Andrews adds, "We spent a lot of years having to win crowds over, so it's actually kind of nice to go through that again. People start off on the back foot, then end up loving it and thinking it's great."
"I will say," chimes Sweet from beside me, "Scottish crowds are wild. They really kick off over there."
What can I say? The more north you get, I tell them, the rowdier.
"We really love playing when the crowd's like that," Timony says. "We spent a lot of time - like most bands - playing to no one."
"I think, also, our fans are pretty die hard," Andrews concludes, proudly. "They feel like this is more than just a band and get really invested in it."
These New South Whales were a band first, TV sensation later. Together since 2011, once they started playing more shows, they made a five-minute video for YouTube for fun. It turned out to be so fun, they ended up tossing the idea around for real.
"You get to the natural fork in the road. You know, where you can actually do something about it or just let it be," Andrews says, adding a little shrug. "We just decided to do something about it. The easiest thing is to let an idea be an idea forever, so we decided to turn that into a show."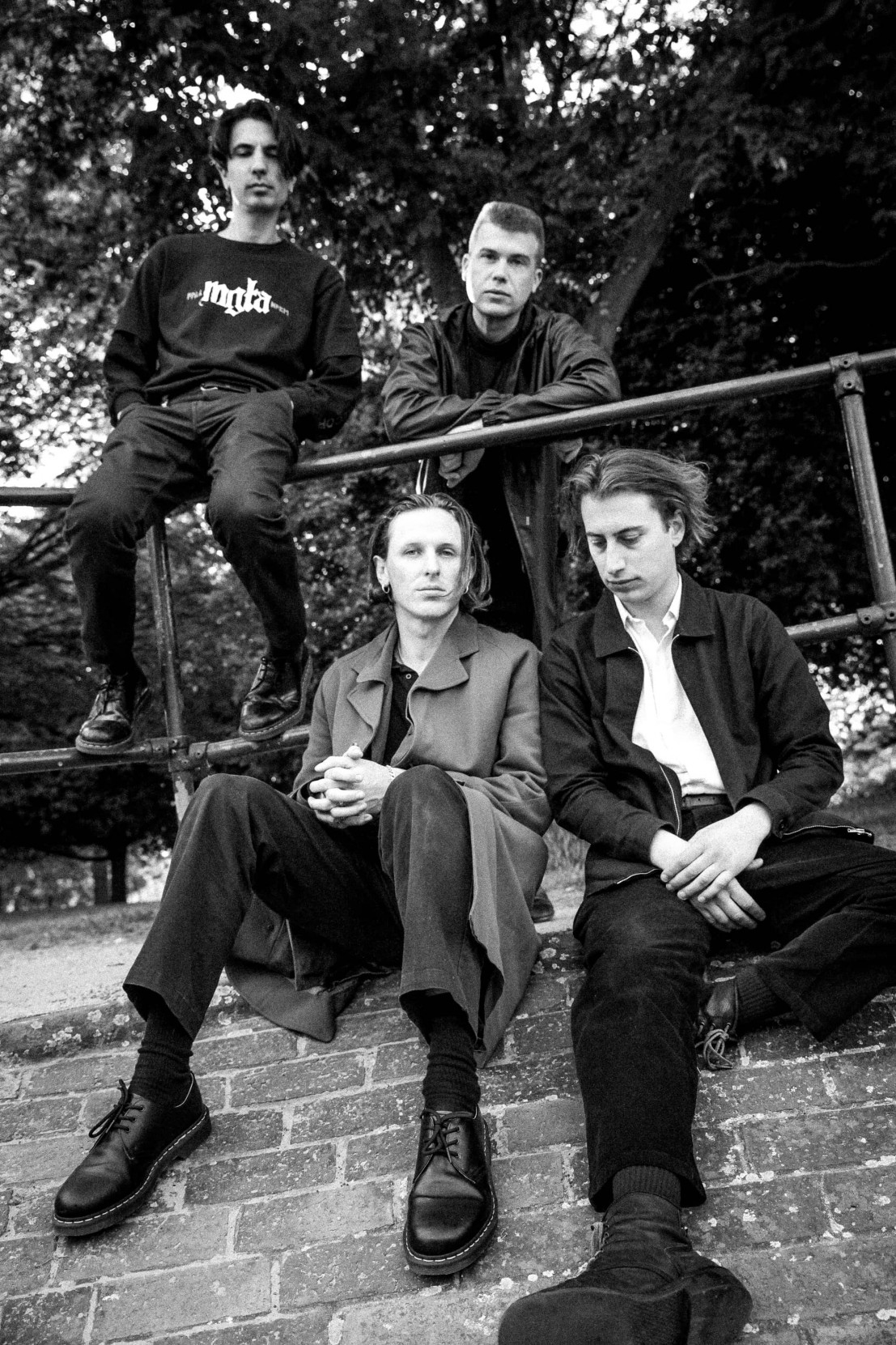 As funny as the show is - and believe me, it is - These New South Whales are more than just a band for the sake of stretching their comedic wings and taking to the skies, their music is solid. Even the tracks about kookaburras and Adam Liaw (an Aussie chef, sort of akin to Jamie Oliver but hopefully less annoying) have a kick to them, although the newer material of 2017's You Work for Us and, more so, the upcoming stuff tackles current topics .
"The first record was an amalgamation of everything we'd been doing, up to that point, since the inception of the band," Timony explains. "We recorded it in a WWII bunker in Western Sydney. It was very cold, very cavernous, and very funny because the war didn't even come to Australia. But there's still a bunker that was built there just in case."
He laughs, continuing: "We worked with a brilliant Australian producer, Dean Tuza, who's just done records with Stella Donnelly and A. Swayze and the Ghosts. The first record's a bit angrier and darker, where this one's a bit sunnier. I think it's nice to have a mix. We like having, in our set, songs that juxtapose each other so there's a bit of a flow to it."
Andrews interjects, "We like, even when we're playing, to have people a bit shocked but then also having a great time. The music's really similar to that live energy."
For I Just Do What God Tells Me To Do, they worked with Jonathan Boulet of ARSE and Party Dozen. "He's a producer, as well," Andrews tells me. Boulet has toured and performed with acts from Kate Nash to Tame Impala but is mostly known for recording and producing his entire solo debut from his home studio.
"Both the records we've done, the songs have been written and fleshed out beforehand, so in this project, the producers haven't had much of a hand in reshaping them," explains Timony. "But John's a drummer, so--"
"He did all my parts," Sweet snarks, causing a round of snickers to go with the pints.
These New South Whales might carry the title of the punk-Flight of the Conchords, but with new material comes new responsibility for us writers to find more fitting titles. The guitars are clangy and high end; distorted like a step back in time fifteen years ago closer to the sonic landscape dominated by The Strokes, Against Me! or Interpol than whatever the music industry classes as punk these days.
They are These New South Whales; Sydney's premiere band (and top blokes).
I Just Do What God Tells Me To Do is released on 8 November