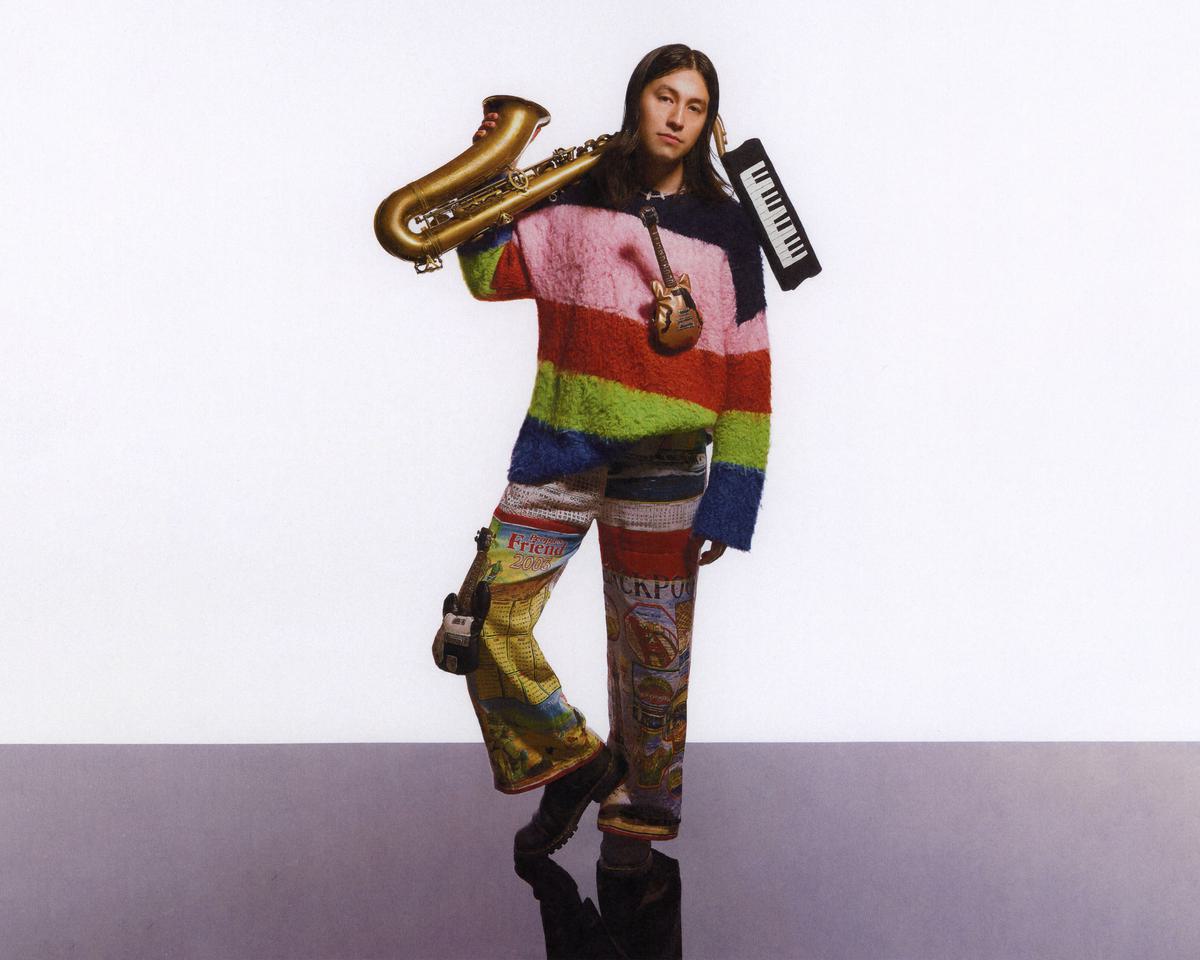 On the Rise

Sen Morimoto
31 October 2023, 10:23
Chicago jazz/rap producer and multi-instrumentalist Sen Morimoto worked with the community he helped nurture to create a disarming third record that's alive with ingenuity.
"My first two records were really solitary efforts," says Sen Morimoto. Talking to me from his home in Chicago, he battles to calm his two rescue cats, Rosa and Gracie, paranoid they'll make too much noise during the course of our conversation.
Releasing new album Diagnosis, it may be his third record but it's his first allowing those around him into the creative process. It's also his first working with City Slang, the previous two released solely via Sooper Records, the Chicago label he co-runs. "I made them all alone in my room so it even sounds insular, in a way. All the lyrics are so introspective, it's so much about trying to figure myself out," he says. "This record is so much more about trying to figure the world out, turning the lens around and taking that same approach to even the sonic elements of it."

After years of touring the US and Japan, helping to build a musical community in Chicago and collaborating constantly with an array of like-minded artists, on Diagnosis, Morimoto gave in and accepted a little help from his friends. The result is a breathtaking collection of music. "Inviting band mates to come in and play the music, writing with other folks and producing with my band mates and our engineer was huge, totally shifted my perspective on making music," he says. "Letting other inputs just naturally shift it into something larger than myself."
Morimoto and his family moved to the US from Japan when he was eight months old. Living in a VW bus and driving across the country, they ended up in the small town of Wendell in Massachusetts, "In the middle of a state forest, in the middle of nowhere," he says.
Unfortunately, its remote location meant that Wendell didn't get high speed internet until 2020, so growing up, Morimoto relied on his dad's CD collection for his musical education. "He's a music nerd and had so much great music, but my frame of reference for music would be 1960 to 1982," he laughs. "He also really likes divas. I had up to Michael Jackon'sThriller, and then I had Beyonce, Shakira, Mariah Carey and those are what I knew of music."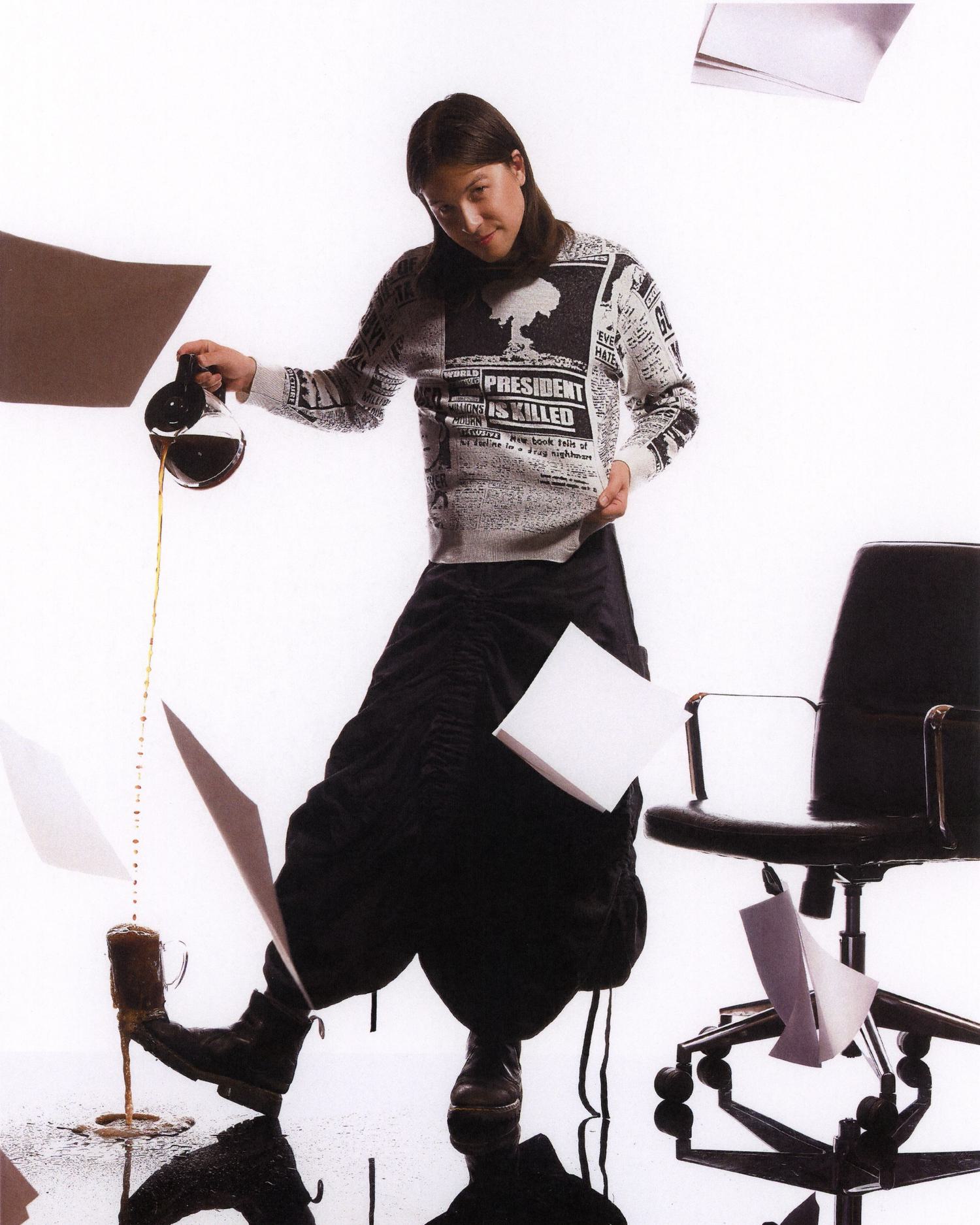 He picked up the saxophone from a long lineup of activities at the age of ten after being inspired by Lisa Simpson. Part self-taught, he also took lessons with Grammy Award-winning RnB and jazz musician Charles Neville who lived nearby. Once he started high school, a world of music opened up to him. Morimoto joined punk bands and started to make his own beats.

After graduating and while visiting a friend in Chicago, he found himself wanting to experience more from life. At a party, he met someone who had a spare room, and moved West. "I was at a time in my life where I was able to go with the flow and just improvise," he says. "But I ended up finding a really amazing musical community, which is why I stuck around so long. It definitely changed my life to come here."

Morimoto is now an integral figure in Chicago's music scene. With his friends and fellow artists NNAMDÏ and Glenn Curran, they co-founded the trailblazing independent label Sooper Records which has been releasing acts as diverse as Monobody, Jodi and Cisco Swank & Luke Titus since 2016. "I said yes to everything, which is maybe a thing I'm trying to unlearn a little now, but it was really sweet and special to me to come here and find so many people I could collaborate with in so many different ways," he says.

As well as running the label and playing shows around Chicago, Morimoto was also actively collaborating with other acts in the city and helping them to develop. "I produced for a ton of artists when I first was here, making a lot of instrumental music for folks and helping people clarify their vision on what they wanted," he explains. "That also helped me build confidence in my own sound and how to make my own music as well."

Despite playing live with fellow Chicago musicians Michael Cantella, Ryan Person and his now partner KAINA, and bringing in acts like Ako and Kan Sano to work on remixes, for Morimoto the actual creation of his solo material felt like a secret escape. "I could be totally social and collaborate and help other people with their stuff but when it came to my own thing, I was still so focused on figuring it out," he says. "I didn't have a lot of confidence in that way to share things before they were finished, so I would be mixing for a year, changing little things, then finally putting it out and hating it."

On Diagnosis, he finally let his closest collaborators in. Writing all the songs in advance, he brought the skeleton of his record into the studio to be fleshed out. Working with KAINA, for whom he had also written and produced, bassist Cantella and drummer Person, he recorded with engineer Brok Mende at his Chicago studio, Friends of Friends Recording. The result is a record that explodes with joy, intrigue and skill.

An urgent, progressive, arresting collection of expression, the tracks on Diagnosis somehow blend and melt while keeping pop sensibilities at their core. It's impossible to follow in the most exhilarating manner, yet moments after its final note you'll find its hooks have stealthily slipped into your head. "Bad State" is a dynamic burst of sunshine, loaded with syncopated rhythms and euphoric harmonies, while "Pressure On The Pulse" is both frenetic and addictively inviting. Diagnosis is a wild ride through influence and experimentation, completely captivating in its ingenuity.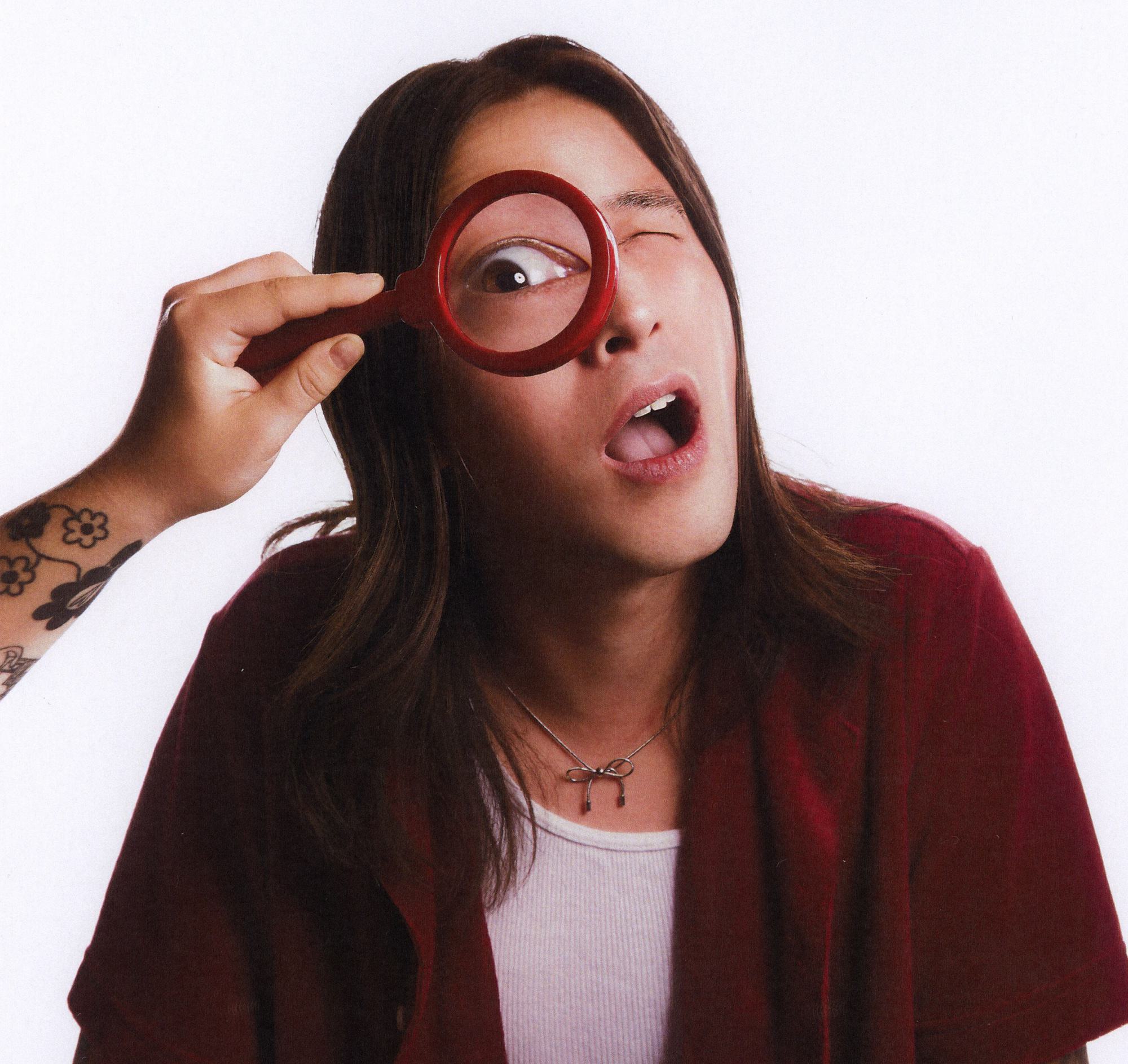 Co-releasing the record via his own label and City Slang, the experience of working with the German indie has also brought a new dimension to the process. "They're legends, they've been doing it forever," he says. "Meeting those folks and hearing about their start was really inspiring too, as a young label owner."

Returning to playing shows post-pandemic has also created new challenges and pushed Morimoto to rethink how he tours. "Things have changed a lot. Small venues are disappearing, folks feel less comfortable going to concerts, merch cuts, more expensive gas, travel, lodging," he lists. "I think that feeling of not understanding how it could move forward in a world that's set up for it to fail informed a lot of the writing of this record."

However, the prospect of being able to return to Japan and play shows there is something that he holds dear. "I'm lucky enough to get to the point where I can tour there and go play shows. That has brought in a whole new way to interact with that side of my heritage," he explains. "Growing up, half-Japanese, half-American, it felt like my Japaneseness was so tied to family and responsibility of learning language and not so related to me as a person and my passion for music. So being able to actually make those worlds collide in my recent life has been one of the most rewarding things."