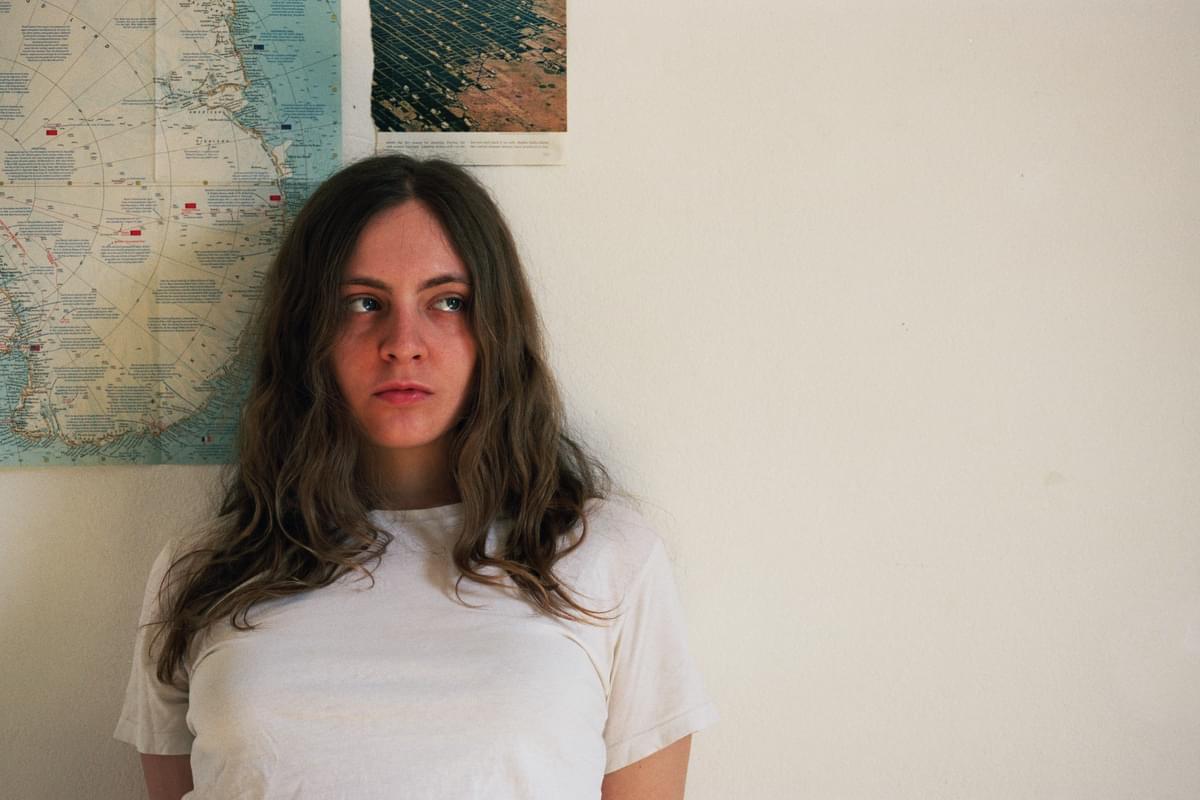 On the Rise

Any Other
13 August 2018, 07:30
Milan-based Adele Nigro's angsty and emotive leftfield rock project Any Other looks set to reach new audiences on her second album Two Geography - a mature step forward in songwriting and subject matter for the 24-year old Italian musican.
I meet Adele just minutes before she takes stage at Vasto's Siren Festival - not playing under the name of Any Other - but as part of Colapesce's touring band. They're a popular group in Italy, and Adele tells me that working as a session musician has taught her how to play well with others. But when it comes to her own music, things become a lot more introspective.
Originally in a band called Lovecats with her old best friend, when school ended and her friend chose college Adele decided to keep making music, albeit with a different but still as Google unfriendly name. She released her debut album in 2015, the raw and lofi Silently. Quietly. Going Away. A record full of self-reflection, discomfort and loathing it evokes the honesty of early Waxahatchee with the guitar-fuelled melodies of Hop Along.
Adele moved from her hometown of Verona to Milan for university five years ago, dropping out at the start of this year (much to her mother's concern) to focus on music full time. She laughs as she relives the revelation, "Like, 'Mum… I gotta tell you something…' She was worried at the beginning but now I'm earning a living and I'm producing records, so I'm doing this full-time. I just want to do this because if I don't I feel stressed, and I don't want to feel stressed."
The move from Verona to Milan was positive and inspirational in itself. "I mean, when I moved there I was like Oh My God thank you so much - there are bands touring, playing in Milan. There are a lot of spaces where you can see and make art, it's pretty alive."
We're sitting on a bench by the festival's main stage, overlooking green trees and a sweeping coastline. Last night Adele played a surprise set in the old town's gardens at 2am, flanked by grapevines, her best friend on keys, and an adoring crowd. But of all the Italian artists I'd seen that weekend, she was the only one to sing in English.
"If I think about the music I've listened to growing up, it's English singing bands and artists, so that's the way that I learned how to do that," she explains. "It just felt natural. I've actually tried writing a couple of songs in Italian and they were so bad. So bad! I had no reference."
It makes sense, if the music you have always listened to is in one language, then why break form? But does she feel it alienates her from the scene in Italy?
"It's perceived like a weird thing, which I get but I don't get" she laughs, shaking her head. "A lot of the people who ask me, 'Why do you write music in English?' are usually people who listen to English bands and American bands, so you're used to that already. I mean, I know I'm Italian so that may be weird, but at the same time it's just a language. It's like asking someone, why do you play guitar and not the piano? It's just one part of the entire thing, to me at least.
Live, Adele plays with three other people, but recording the record was very much a personal affair. "On the record I played a lot of instruments, like the guitar - electric, acoustic, and the piano - acoustic piano, digital piano, electric piano. I played the saxophone, I played the drums, I played a lot of stuff, but mostly because I wanted to prove to myself that I can do that."
The result is a deep and intriguing record that has moments of stark emotional honesty, intricate melodic lines and instrumentation that interweaves with delicate poignancy.
Two Geography gets a release on Italian label 42 Records on 14 September. I ask Adele about the label and it's position in the Italian music scene, is it an indie, a major, a record steeped in history and heritage? "It started as a DIY thing but right now in Italy there's no more actual DIY, independent labels and bands" she explains with a deep breath. "They're all in the middle between major and… it's weird.
"The thing that I like about it is that they have different artists, it's not just one sound or one particular thing. The thing that relates all of the bands is an attitude. I feel like a lot of the bands that are on this label are pretty sincere and spontaneous. One is called I Cani which means the dogs and then there's Cosmo, which is… we have a word in Milan which is Zarro, and it's when a guy goes to the disco and we always say, you're so Zarro. But I like him."
This autumn Any Other will be touring in Europe with a run of dates in the UK before hopefully returning to play shows on home turf. I ask her what it's like touring in Italy, my one geography brain struggling to think of many places.
"I think for a lot of Italian bands, going and playing abroad is not a thing. Either because they're not interested, because they don't have an audience there or something like that, or I don't know - it's something that's not taken into consideration. With this we're back to the language thing.
"There's not a lot of big cities to play in and once you've played Milan, Rome, Turin etc. I mean, that's the core. But also I feel like there's a distinction between the North and South of Italy, so sometimes you spend three months touring in the North and then a couple of months in the South because they're pretty different to each other. I'm from the North and my mum's from Naples, so it's like two different worlds."
And now mum is in Verona, what's it like there? Is it all Romeo and Juliet? "Yeah, kind of. There's the house, the balcony." She laughs as I question their authenticity. "I mean, I don't even know… I don't know. There's also the grave of Juliet. I swear. My mother, she got married with my dad at Juliet's grave. This is clearly a sign… To me it's the most absurd thing. Why do people get married in a grave. Whatever, I don't get it. Verona is weird as fuck."
And with that, off she rushed to take stage, playing with a singer who wore a fake fish on his head. But having spent a short amount of time with Adele, it's clear she has a lot more to say and a lot further to go, past those Italian borders.
Get the Best Fit take on the week in music direct to your inbox every Friday