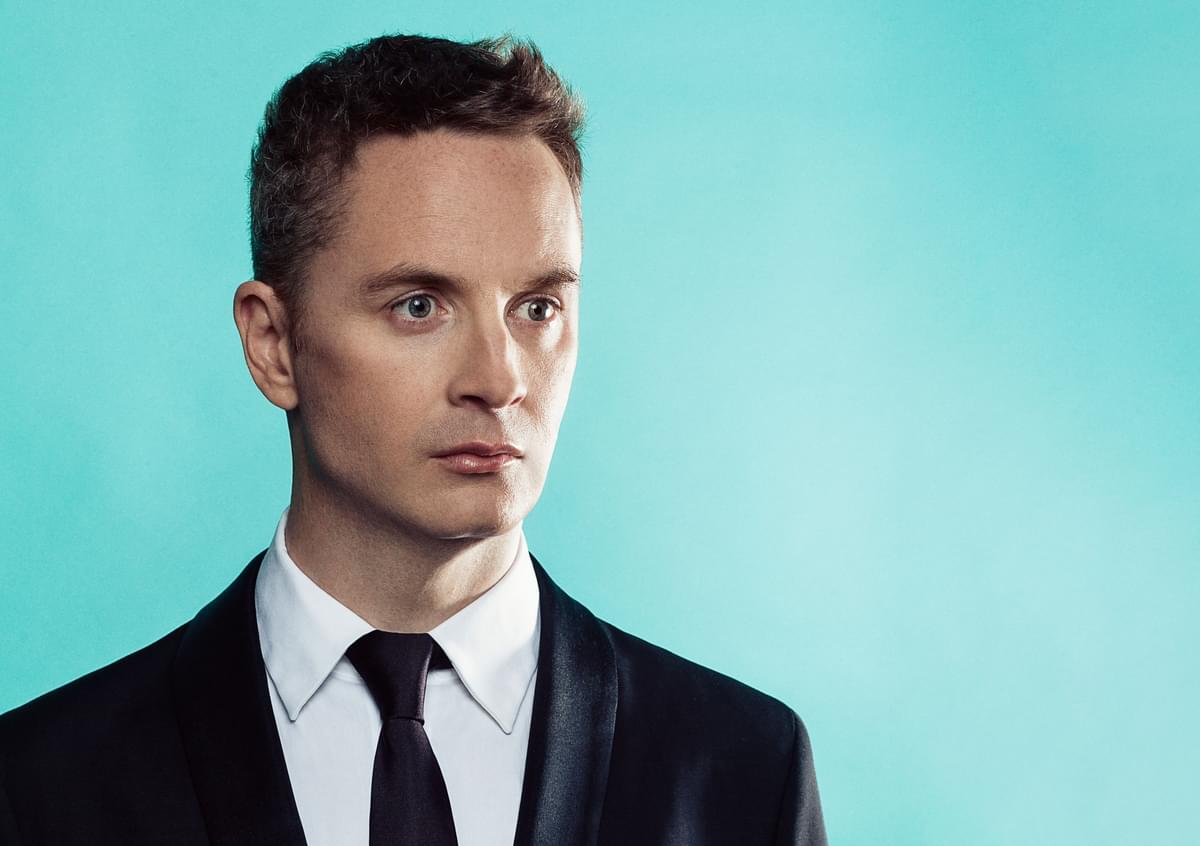 Nicolas Winding Refn on curation and Americana
06 June 2019, 09:00
Drive director Nicolas Winding Refn tells Josh Slater-Williams about his collaboration with Black Deer Festival on byNWR Expressway, a unique cinematic experience taking place at the three-day event in Kent later this month.
From Bronson and Valhalla Rising to Drive, Only God Forgives and The Neon Demon, Danish filmmaker Nicolas Winding Refn has a reputation for filtering all sorts of reference points, from cinema or other artforms, into movies that never quite feel like anything else out there, even if it might initially seem clear what you're going to get from a surface glance.
The director's passion for the idiosyncratic recently extended to the world of digital media with byNWR.com, where an exclusive film – a restored lost gem with little to no previous cultural legacy – is presented each month as a jumping off point to inspire creativity. Although film and the moving image takes up the bulk of the venture's content right now, the site is moving into music. And not only music, but music festival collaborations.
As part of this year's Black Deer Festival in Kent, a specially-curated trilogy of films will be presented for the first time in a new form, under the banner of byNWR Expressway. In keeping with the spirit of the Americana and country music-focused festival, each film harks back to America's drive-in heyday.
Wild Guitar (1962), centring on an aspiring teen pop singer getting swallowed up by showbiz monsters in Los Angeles, screens in a new restoration, as does Cottonpickin' Chickenpickers (1967), a country music comedy filmed entirely in Florida. Finally, Forty Acre Feud (1965) includes a number of country music stars such as Loretta Lynn, George Jones and Skeeter Davis. The film was thought lost after every existing original negative from the directors' archive was destroyed in the Great Nashville Flood of 2010. The festival will present a work-in-progress version of a restoration of the film sourced from all the remaining print elements found elsewhere.
byNWR Expressway promises more than just a film screening for those attending, but how does one curate a series of movie oddities for a predominantly music-focused festival? And what is the role of the curator in an ever-changing media landscape? Over the phone while he was out buying fish (Only Cod Forgives?), NWR shares some of his thoughts on curation, culture and more.

BEST FIT: How did your involvement with Black Deer come about?
NICOLAS WINDING REFN: It was basically Bureau, our agency partner, who brought it to my attention. I like those kinds of festivals that celebrate the fringes of culture, so I thought it was a great event for byNWR to curate.
What's your own relationship to music festivals?
Well, I don't really like big crowds but I love music.
What might a music festival fully programmed by you look or sound like?
A little bit of everything I listen to in the morning. I like all kinds of music.
What are the major differences between curating film programmes for streaming platforms, seasons or retrospectives at a cinema, and as part of a strand at what's predominantly a music festival?
The whole concept of byNWR was never to be one thing. It was always to be everything. The declaration I came up with was that culture is for everyone. And so, with that, predominantly what we started with was cinema because I purchased this archive, but very quickly it has grown into other events, both at places like Black Deer and the Royal Academy of Arts. But also, we just did something at the Fondazione Prada in Milan and already have other things planned out for the rest of the year. So, it was very important for the group to really diversify ourselves into many different aspects of culture.
Can you tease any of those other collaborations you have coming up?
Well, it's like Christmas. It's always better not knowing what you're going to get until you open it.
"We need culture in our society because it's basically what keeps us sane and, sadly, culture is the one thing that we have stopped teaching"
How did you first see the films that you've programmed for Black Deer? Were they films you were already working on for the site or ones you pursued in light of the partnership?
It's more the curation department that does that, which is in San Francisco. Basically, byNWR is spread out between San Francisco, Portland, London and Paris. And then whatever events that are being done mean bringing in which section is most fetishised about it. So, when it came to bringing some kind of film element into it, it came from San Francisco and Peter Conheim, the archivist, went through the archive, which grows practically every week with material, and just found things that he felt was suitable for an event like that.
For those unfamiliar with the logistics of film restoration, how long does each project tend to take?
Oh God. They can take up to a year. Some two or three to four months prep usually because the restoration process is just enormously tedious, while at the same time as it is exciting for other people. I'm more of just a consumer, but the philosophy of byNWR is always that the quality has to overshadow everything else. I say we deliver 200%. I'm very happy with it. I think it's a really cool thing to do and more than ever, nowadays.

We need culture in our society because it's basically what keeps us sane and, sadly, culture is the one thing that we have stopped teaching. We don't teach culture anymore. It's like how we don't teach cooking classes. Things that are basically bare essentials for us to coexist as human beings are being taken away from us. And culture is very much becoming dismissed or tossed away, or just becoming monetised opportunities, which is all fine and true, but it doesn't really represent the whole higher purpose of culture. And I think a lot of the problems come from that we no longer teach it. We need to teach it in nurseries and kindergarten in school. It needs to be as important as math and reading because without culture, what are we then? That's been one of the foundations for byNWR's purpose.
Do you view curation and byNWR as an educational tool in its own way?
It can be if people want to engage themselves. But the way the design of the actual site was delivered was with the idea of what if you were to fall into a museum? But a museum that represented everything that culture is. So that's why part of the plan of byNWR involves preserving the past, especially when the film division restores a lot of film material or film-related material. And there's a whole music division that just started up in the US as well, called byNWR Music, that basically also purposes to preserve music at the fringes. Music that is maybe forgotten music. Music that needs to be reborn, repurposed.

So, there's a lot of the idea that culture has become museum objects, and there needs to be space for those abilities. And all physical space ends up being dead space because it's all taken. What the internet allows you is an indefinite opportunity of movement through experiences. And at the same time, we then take those digital experiences into physical surroundings, and that was the kind of deal with Black Deer, which was merging them into each other. So, we took something that was digital and we applied it to a physical space. And those are the more exciting things to me when these kinds of events happen, where there's kind of an infusion; a coexistence.
"Part of the byNWR spirit is basically to free yourself from any kind of categories and fuck all that diagnosis nonsense..."
Is it rights acquisition or the actual technical procedures that tend to take the longest for the restoration process?
The way that byNWR works is that we're not a distributor, so we only purchase for ownership. Everything we, buy we own. We don't sublicense or anything like that. And so, that's the easiest division. Of course, it's harder to find things that have fallen off the face of the earth, but that's also what's exciting. That's part of the treasure hunt.
But in terms of restoration, it's a lot of the technical work and just the time it takes in doing these proceedings. We had a movie where the negative was simply destroyed and we had to send it to France and they spent a year in a lab, basically piecing the movie back together and creating a new negative. So that took a year. Then you have other things that take maybe a couple of months because the material is in great quality and you don't need a lot of work on it. So, it all depends on what is found, but it's very much like… I say to Peter [Conheim], he's like Indiana Jones. He's running around with a whip trying to unearth the ark and it keeps on popping up somewhere.
Are you particularly precious about the screening formats for your own films these days?
I think there's beauty in both. I don't shoot film, I shoot digital, but I, of course, love the film aesthetics. And as I say, it's like sex: whatever makes you happy, man, go for it. Peace on Earth.
I guess you're comfortable with it since your initials are in your site's name, but how do you feel about having become a brand in yourself?
Just fine. Anything for the cause, as I say. Anything that inspires creativity. We live in a day and age where, besides not teaching culture anymore, we also love diagnosing everyone else. And I always thought if I ever had to go to a doctor, things would be looking really grim for me because of what I would have been called or diagnosed as. And I feel that part of the byNWR spirit is basically to free yourself from any kind of categories and fuck all that diagnosis nonsense, at least to a certain degree. And just create. And if I can help that part, if I can help the teenagers that feel lost or indifferent to the world, or not knowing where they belong or just not accepted. I always say the mantra is: what's so great about being normal? If all those things can help, then it's part of the design, part of the opportunity.
Your site focuses a lot on lost or overlooked American films, but with this festival you're focusing specifically on Americana, which can sometimes be a tricky thing to define. What does Americana mean and represent for you?
Everything that's blue, red and white. That was a little arrogant to say, I didn't mean it like that. I meant that… what is interesting about America compared to any other country is that because of the vastness and the way that it was created, with an infusion of immigrants creating a world, their fringes of their culture is so extreme and there are certain things that are so American that can never be applied anywhere else in the world. And that's quite a rare situation. So, I think it was more about what is true in the American spirit, and that is that form of red, white and blue sensibility.
How do you view the role of the curator in the current media landscape?
Well, it's essential because we live in a digital age where basically the white noise has billions of outlets. And with that, suddenly curation has become much more important, far more than critical response because at the end of the day, whatever you make, there's an audience for it somewhere. So, there's no longer any of the standard control and the elitism of what is good or bad or right or wrong. All those things have kind of just evaporated because the doors have been kicked open.

For the digital world, where everything is possible, everything is accessible. There's no longer any gatekeeper. And in that, of course curation is very useful because there's just so much material. So suddenly people that can help navigate through that become vastly important, more important than anyone's opinion of what is good or bad, which is like so '90s.
Can you tells us about the byNWR's site guest curator selection?
There's a guest editor every quarter, that's the philosophy. So, it always changes. It's never the same. And the people responsible for that are in Portland and it's Jimmy McDonagh who is senior editor, so I very much leave it to him to create the dialogue between the guest editors and Bureau and the design companies. It's a great team effort, that's really what it is. It may be one initial, but there's a lot of people within it.
You've previously described the website as like an installation and jumping off point to inspire creativity and a certain state of mind. What is your vision for how that experience translates to an open-air festival environment?
I think it's just the state of mind more than anything else. The film is not a physical object at the end of the day is the point of the event. It's what goes through your memory. It's a universal experience.
Do you have any predictions or expectations as to how the digital and theatrical landscapes will develop over the next couple of years?
It will coexist. Television will disappear. There will always be cinemas, there will always be movies. There will always be shows and streaming and movies being streamed, but they will coexist. People will always want to go to the cinema, no matter what. It will never die away. It may just change or the focus will be more on the streaming aspect in terms of monetisation because that is obviously where everything ends up. But it will coexist in a beautiful way. It has to.
On that note, how was your experience working with Amazon on recent series and film projects Too Old to Die Young and The Neon Demon?
Great. They left me alone. What more could you ask for?
Get the Best Fit take on the week in music direct to your inbox every Friday