Acts of manifestation
13 November 2023, 09:00
Following the release of her Grammy-nominated record Bewitched, Laufey reflects with Sophie L Walker on the moments her dreams aligned with reality on her quest to create jazz standards for the modern age.
For Laufey, there is no better translation of the heart than an orchestra. The flutter of clarinets expresses that first flush of feeling; the thrill of violins captures the way it swoons, tickled by a touch or a particular look in the eyes; the nadir of trombones and trumpets understand how something so full can so easily sink.
It's something universally felt, defying borders – and it's a language in which the 24-year-old Icelandic Chinese, composer, multi-instrumentalist and storyteller is fluent. As the GRAMMY-nominated author of the biggest debut for a jazz album in Spotify history, Laufey has charmed twentysomethings in the millions with "that old black magic" imbued with uniquely modern matters of the heart.
Following the release of her 2022 debut record, Everything I Know About Love, Laufey has been determined to do justice to the magnitude of our emotions. Earlier this year, she released her live concert album, A Night at The Symphony, which was recorded during her two-night run at Harpa Concert Hall in her hometown of Reykjavík. In the wake of her second album proper Bewitched, that ambition has been elevated on a global scale, performing with world-class philharmonic orchestras from Washington DC to China. "Everything is amplified by the sheer volume of people playing and the emotion behind it," she believes. "Nothing can replicate the sound and momentum of sixty classically-trained musicians playing at the same time."

When she is in love she dances down the street, smiling at strangers rendered in glorious technicolour; when she entrusts her "porcelain heart" to those with clumsy hands, the world slumps into black-and-white catatonia. With her full-bodied alto register, passion for the immemorial arts of jazz and classical and a rapturous TikTok audience in the millions, Laufey is both a custodian and innovator. "I'm really passionate about keeping the sound alive and introducing it to new audiences," she insists.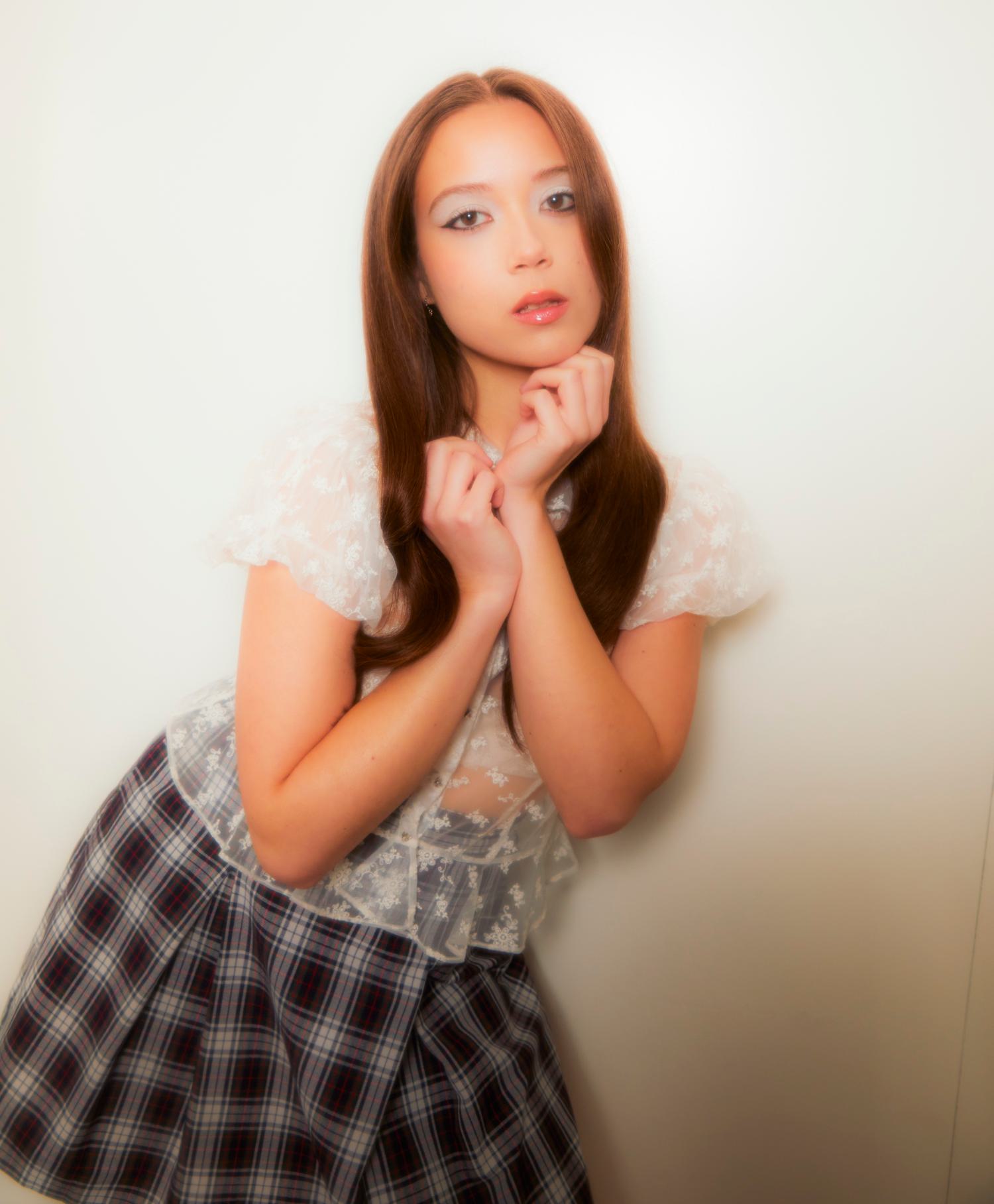 Laufey is a third-generation musician. To perform runs in her bloodline. Her Chinese mother is violinist; her grandfather carried that mantle before her, and her grandmother is a pianist. Music was not enforced, but something she gravitated toward naturally. "My mom taught me to always lead with passion," she explains. "She is my biggest cheerleader and always told me that I was so lucky to have something I was so passionate about. I had many conversations with her where I was like, 'I'll just go and study something more normal, become a lawyer, or something' and they would turn into half-screaming matches where my mother was like, 'There's no way! That's not you. You'll be miserable!' It's exactly the opposite of what one would think." In the chorus of her track "From The Start", a friends-to-lovers daydream embroidered with bossa nova, she threaded a string section in the pentatonic scale which follows the Chinese tradition – a subtle homage to a musical and spiritual influence that is ever-present in her work.

By music, she was willingly consumed. She likens her devotion to the cello growing up to the demands of being a child athlete. "It consumes you, it really does," she reflects. "It takes up your whole life – and I'm very thankful for it." At fifteen, she performed with the Iceland Symphony Orchestra as a cello soloist, later going on to graduate from the covetable musical college of Berklee. "I'm still running off the technique that I worked on as a kid," she says, "and it helped me in so many ways. But I definitely had less of a social life than other kids."
While being distracted by a love affair of her own, her introduction to dating was saved for the turn of her twenties. She might have been an acolyte of the old masters Ella Fitzgerald, Chet Baker and Billie Holiday, but when it comes to Laufey's lyrics, she writes in a distinctly Swiftian spirit. "I like to say that my albums are like my journals," she says. "My first album [Everything I Know About Love] was lighter, funnier. I was a hopeless romantic, and truthfully, I knew very little. It was very much asking questions into the abyss. The last song was literally called 'Questions For The Universe', and the last line was 'Will I ever fall in love, or will I always search?'" Torn from those first growing pains, she has healed with hardened wisdom. "For my second album, I dove deeper into the emotions of love. It's less questions, and more statements," she shares.

Bewitched, then, is decidedly darker. The title carries the implications of illusion, lulled under a charm to a loss of control. "It's about a type of love that doesn't feel secure," Laufey shares. "It feels almost like someone's cast a spell on you, and it has completely engulfed you. In your younger twenties, that's often how love can feel – something with no stable ground." She awakens to an ugly truth on "Second Best" ("I love way too much, oh, this hurts to confess / Oh, you were my everything, I was your second best"), and sickens with the sobering reality that her feelings aren't requited on "Haunted".

I ask her if it's often painful to confront these truths in her music, and she answers, "Strangely, I don't think so. The healing that comes from putting these words to paper overrides any kind of fear I have of exposing myself to the world." She tells me that during the era of life defined by her first record, her experiences with heartache felt alienating; she questioned if anyone felt these world-ending emotions as sharply as she had. Now, she has learned that yes, everybody does – and they survive it. "Rejection becomes easier," she shares. "You train yourself to believe that as one door closes, another one opens. Even if you have a day or two where you think that's not the case, you will always recover."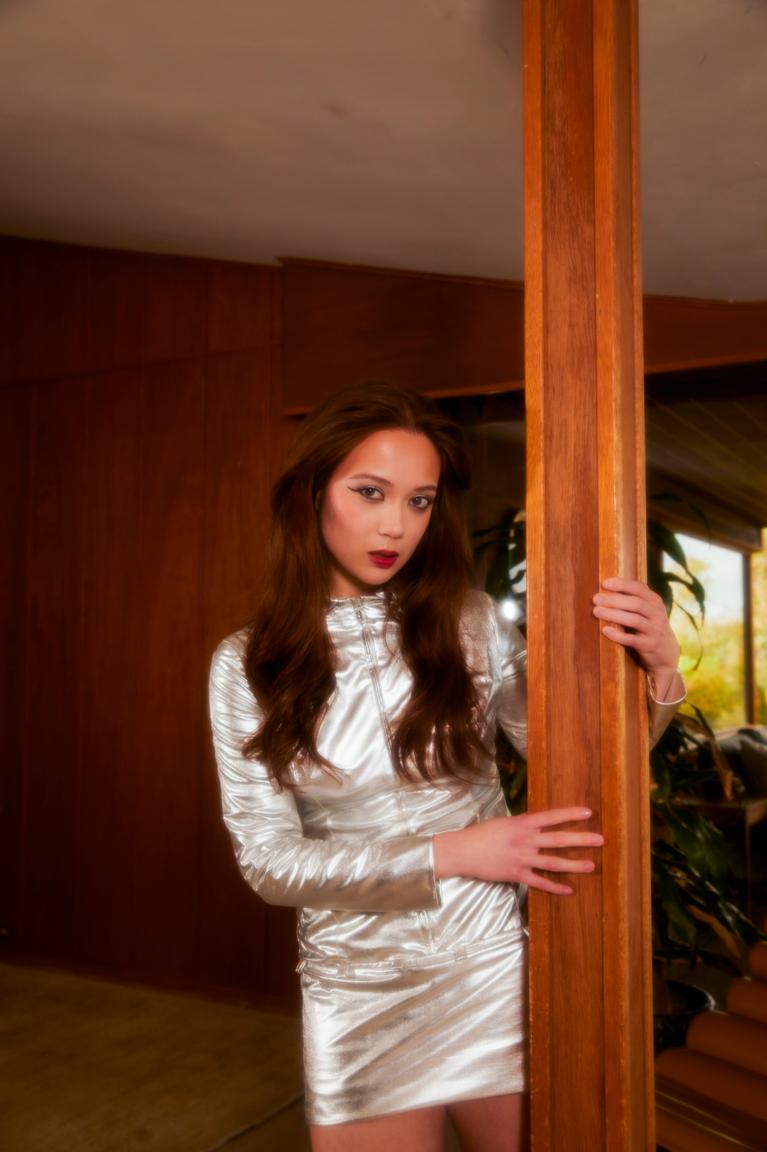 Having resonated so profoundly with Gen Z, can she articulate what it is about her music, exactly, that has proven so arresting for her generation? "I'm a 24-year-old girl who is, like, chronically online," she laughs. "And so even though my music sounds older, or whatnot, I hope that I appear as just another young artist and not some kind of blast from the past. I'm not trying to live in a different century, or anything like that. My hope is that they relate to me, whether that be as a young woman or a musician telling modern stories about falling in love with a boy, the struggles of long-distance relationships and dating apps – stuff that jazz standards and classical musical of the past didn't address. But I think what people care about is relatability, and I never stray away from that. Gen Z craves community which is something that has been robbed from us throughout the pandemic. What uniquely defines us, I think, is that we get that sense of community online. As easy as it is to hate on social media, there's no question that's where listeners are."
To romanticise your life despite the wider climate of turmoil is a small act of rebellion. "Kids my age have a darker view of love and live," Laufey believes. "What I try to offer with my songwriting is convincing myself and listeners that there is beauty to be found in small moment that actually do feel like the movies – moments where you realise, 'Wow, this is what they write about'. It's almost like a form of manifestation rather than rebellion."

She never doubts herself as a songwriter, but as an instrumentalist she holds herself to a wilfully unattainable standard. "There is the idea among classical and jazz musicians that if they think they're good enough, they're not playing that well," she tells me. "You should always believe that you can be a little bit better so you can continue to grow and learn. Someone said to me recently – and Taylor Swift is an example of this – that musicians who have had the same motivation from when they started to when they were superstars are the ones who are determined they still have something yet to prove. That's what keeps them going."

Though it may seem that Laufey resides in a snow-globe fantasia of her own creation, she is more collaborative right now than ever before. She has just released "A Night To Remember", a melding of worlds between herself and Beabadoobee over soft-dying bossa nova song with the grandeur of film noir. Their paths crossed after Laufey covered one of Beabadoobee's songs at the behest of her fans which led to the pair spending time together after the latter's performance at Somerset House in the summer. Though they had studio time slated in the diary, their mutual excitement led to them scrambling to find time to write together that very same week.

Though their respective sounds draw from different realms their creative approach shares many parallels. "I think we've both been writing very honest, almost cutesy songs, and we wanted to write one that shocked people a little bit," Laufey notes. "We have a lot of songs about being rejected by a guy, or whatever, and we kind of wanted to reclaim the narrative with this, like, 'What if we're the ones rejecting the guy?' She's an incredible songwriter, and I think we're both very honest and literal in our writing as well. I'm such a fan of her work. At the end of the day, we're two girls of the same age from Asian families in these unusual circumstances, and we could just relate to each other on so many levels."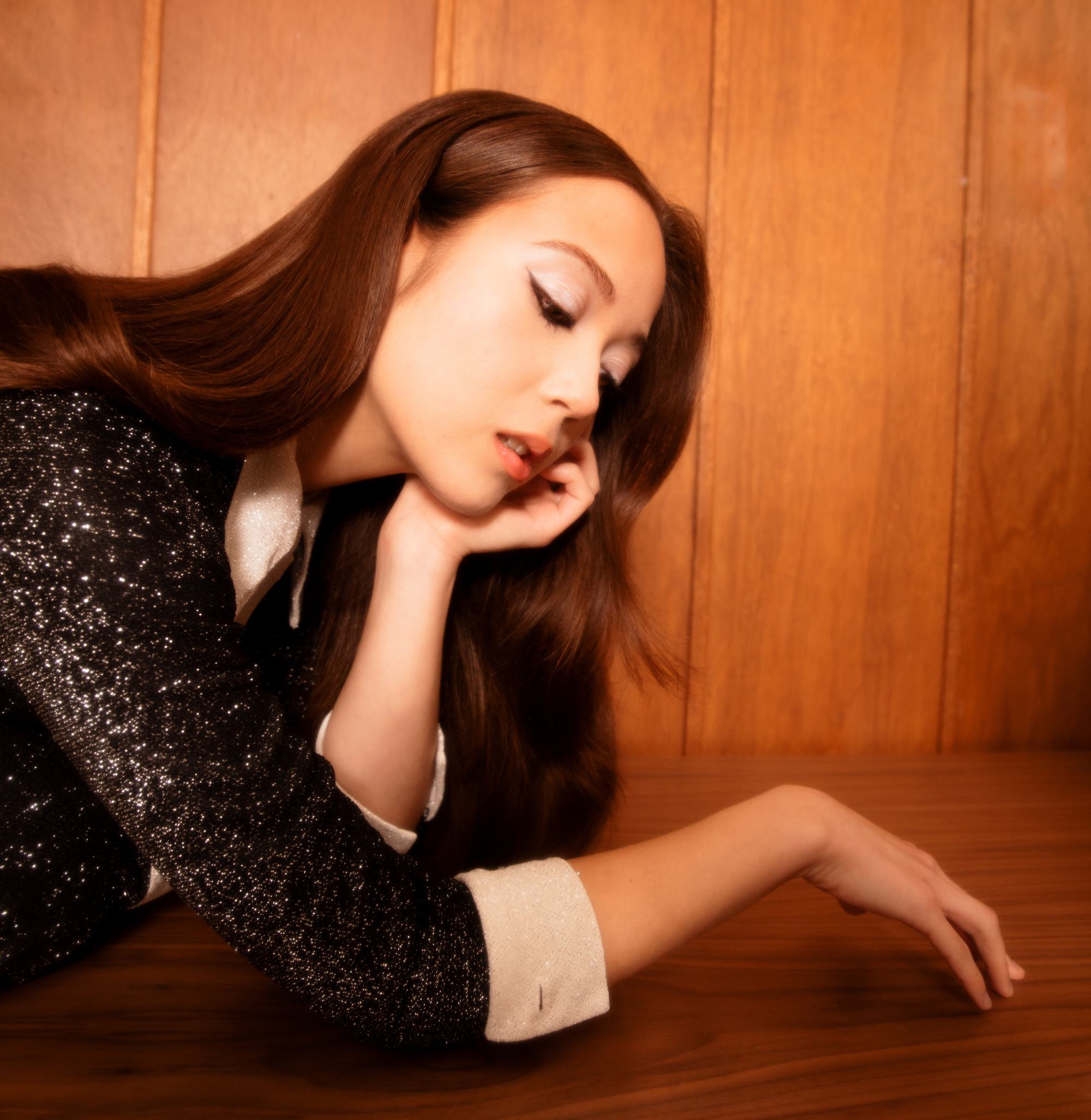 Laufey also finds herself in the company of her heroes. Following her trilogy of Christmas songs, A Very Laufey Holiday!, she has released two festive singles with her musical progenitor, Norah Jones. They met after she opened the stage for Jones at a jazz festival in Ghent, Belgium. One month later, with cello in tow, Laufey was in a studio in Upstate New York to record with Jones. The songs tumbled out: after performing their cover of "Have Yourself A Merry Little Christmas", Jones presented Laufey with an unfinished song of her own. "She was a little bit like, 'I don't know what you'll think…' – but I decided to just be confident," she reflects. "She was like, 'Okay, let's finish the song right now', and it was done within an hour. It was the coolest experience ever, and she has such a distinct sound both singing and playing the piano as well. We were just jamming it out, and then lo and behold, we get a Christmas song!"

Since the beginning, Laufey's intention has always been to invite a new generation to fall in love with jazz and classical. With legions of devoted fans across the world amounting to tens of millions, it would seem that she has attained what she set out to do. "That goal hasn't changed," Laufey insists. "I think I still have a lot of work left to do. There's much more I want to do in those spaces. I went to a concert for the Chicago Symphony Orchestra, and it reminded me truly of why I make the music that I make and how much I care about this art form. I couldn't be prouder of what I've achieved or what I stand for."