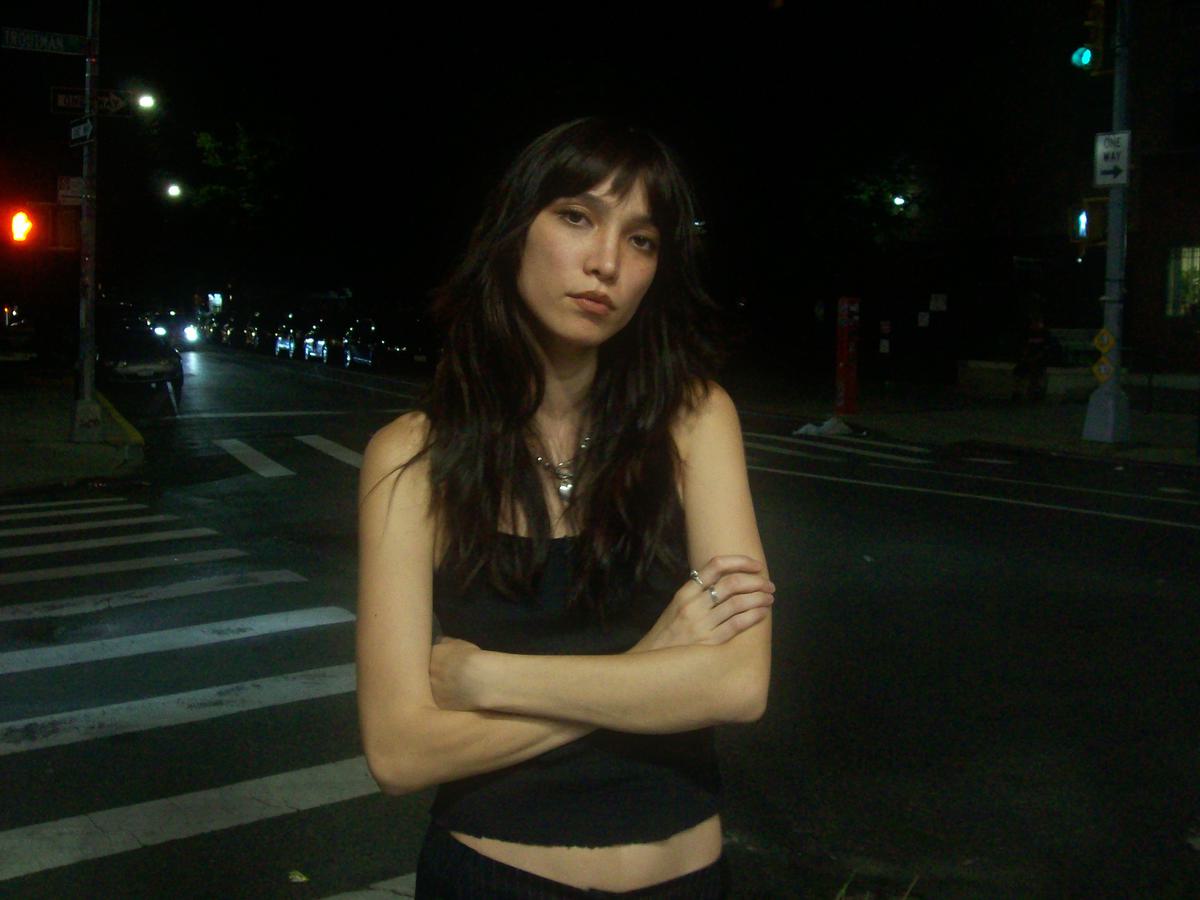 On the Rise

Kierst
08 November 2022, 09:00
Original Photography by Shina Peng
The fragility of Kierst's music grips you in a stronghold; every guitar strum and tender vocal line renders you firmly in position. Her work also – unsurprisingly – mirrors a relatively introverted personality.
With the arrival of her first EP release on Sad Club Records after a long string of self-released singles dating back to 2016, Kierst is inviting listeners into deeper depths of her world than she's ever done before.
I chat with the Brooklyn based artist via Zoom, soaking in the striking Nick Cave poster on her living room wall and the seemingly endless rack of guitars by her side that each hone their own unique story. "I've got way too many. It's a nightmare trying to transport these things!" she laughs. "One of them is actually my sister's guitar. My parents got her it to learn when she was young, but she never really learned. It's a really cheap guitar, but it sounds incredible for how bad it is!"
Unlike her sister, Kierst (aka Kiersten Asbill Chow) took a shine to guitar. She began playing in dive bars back home in Columbia, South Carolina aged 15, starting a band with some of her classmates which would later lead to support slots alongside various Sub Pop-signed artists. Though she'd soon find herself pursuing new musical avenues, these early days were pivotal stepping stones in more ways than one. "I still think I'm not the most comfortable person being on stage," she says, glancing down slightly nervously. "I remember the first show we played I thought I was going to be sick. But those years were really important because I think if I'd started it later, I wouldn't be able to get up on a stage now and just play. Now, I like to have more fun with music and not put such immense pressure on myself like I did when I was younger."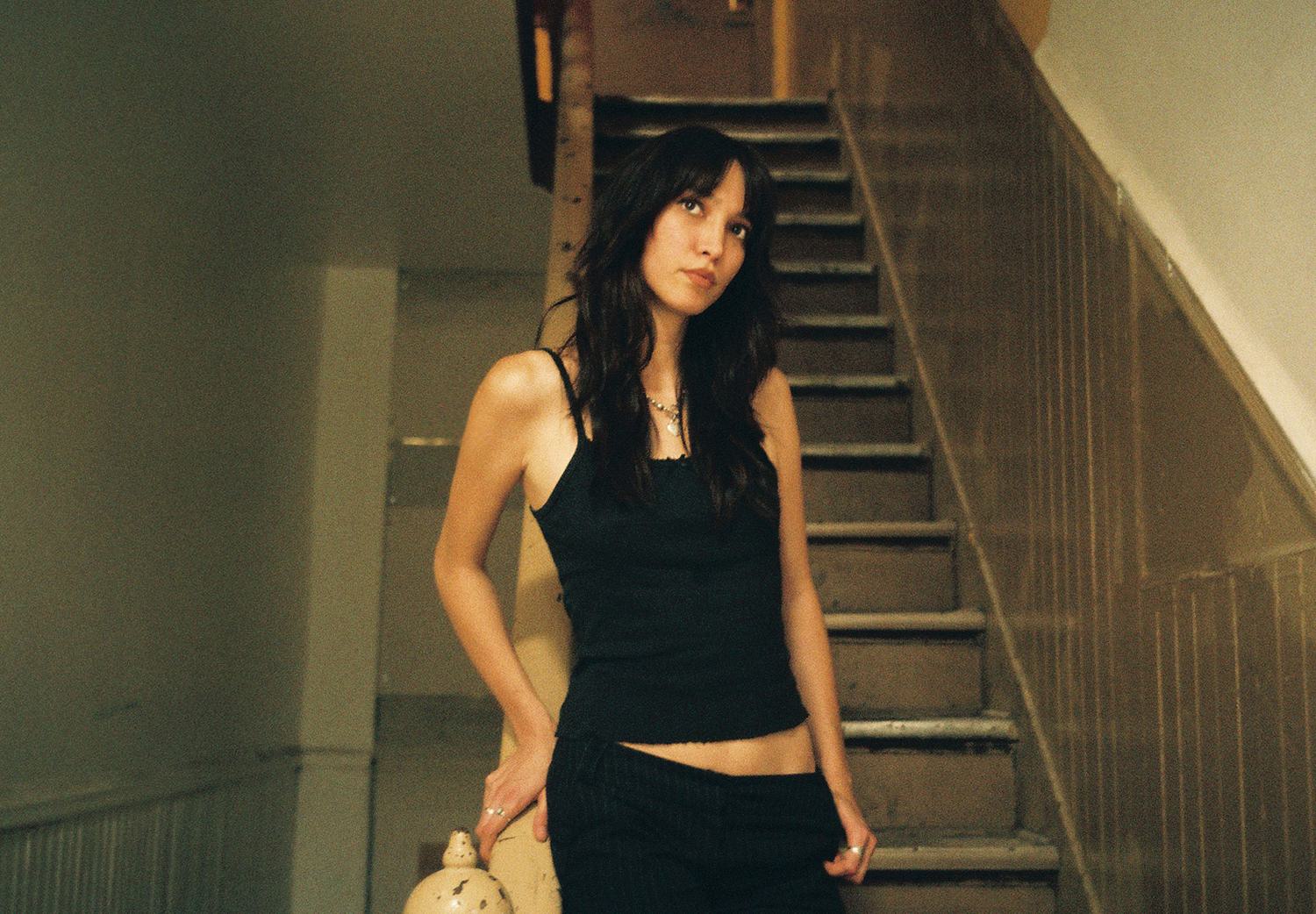 Ride, Cocteau Twins and Mazzy Star spring to mind when listening to Kierst's back catalogue. Her Bandcamp page is adorned with raw early cuts like "the 28th", "crush" and her latest, most refined pockets of audible bliss. For Kierst, it was a case of looking back to look ahead for finding inspiration for her debut EP Thud, harnessing the nostalgia of her high school record collection to carve out a cohesive body of work which she had been longing to produce. "I did revisit a lot of my older records and reminded myself that I love these sounds," says Kierst. "A lot of it was shoegaze and dream pop. But the one common thread between all of these records was the atmospheric qualities of them. Not so much in terms of instruments, but more of a feeling. I was trying to recreate that when it came to my own music."
Relationships may be at the lyrical core of Thud, but it's a strong, evocative sense of memories that gloss the EP in its dream-like coating. Some tracks bring this essence to reality such as 'How to Be', a cleverly crafted song written after a break-up that was originally penned more than five years ago. Others such as EP closer 'Admit' put the onus on spacey sonics to illustrate its intended feelings. "I love music that's very nostalgic or feels like it's longing for something," says Kierst. "If you can capture that musically, without lyrics, I think that's such a powerful thing. I'm also in a different place in my life now than when I was when I wrote some of the songs. I'm out of school, now working full-time, and these are all just such emotional, deeply personal songs that could only come out with the time I had to just sit and write."

Encapsulating the entire body of work is the familiar sense of fragility that's synonymous with all of Kierst's music. String parts ebb and flow, piano lines channel shades of Regina Spektor and delicate vocals caress everything in soft linen. It's an absorbing amalgamation, `nd it's partly down to Kierst's slightly unorthodox recording methods when it came to crafting most of her EP from her New York apartment. "I was in the city while I was recording the EP and I live right above this bar, which is so loud!" Kierst laughs. "I could always hear people talking in the recordings, so I had to wait until like 4am for it to close and for there to be dead silence. That was when I recorded a lot."
Looking to the likes of Elliott Smith for recording inspiration, Kierst's "trial and error" process of producing all of her own material has brought her to her most mature sounding music to date. She says Thud has also been her most collaborative project yet, reigning in her sister's boyfriend for drum parts and a friend from back home to pitch in on vocals. But her enthusiasm shines brightest when chatting of friend and fellow EP collaborator, Sam Slocum, of NYC rising prospects Been Stellar. "I'm a little bit of a control freak about [recording]," says Kierst. "It takes a lot for me to let somebody into that process. But with Sam, we'd recorded a project together previously (In My Lungs) and I really trust him." Kierst has also shared the live stage with Been Stellar on a number of occasions. Like most artists do when given the chance, she continues to sing the praises of her fellow contemporaries' work, but her friendship with Sam is something that she cherishes dearly. "They're all such sweet, hilarious people," she muses.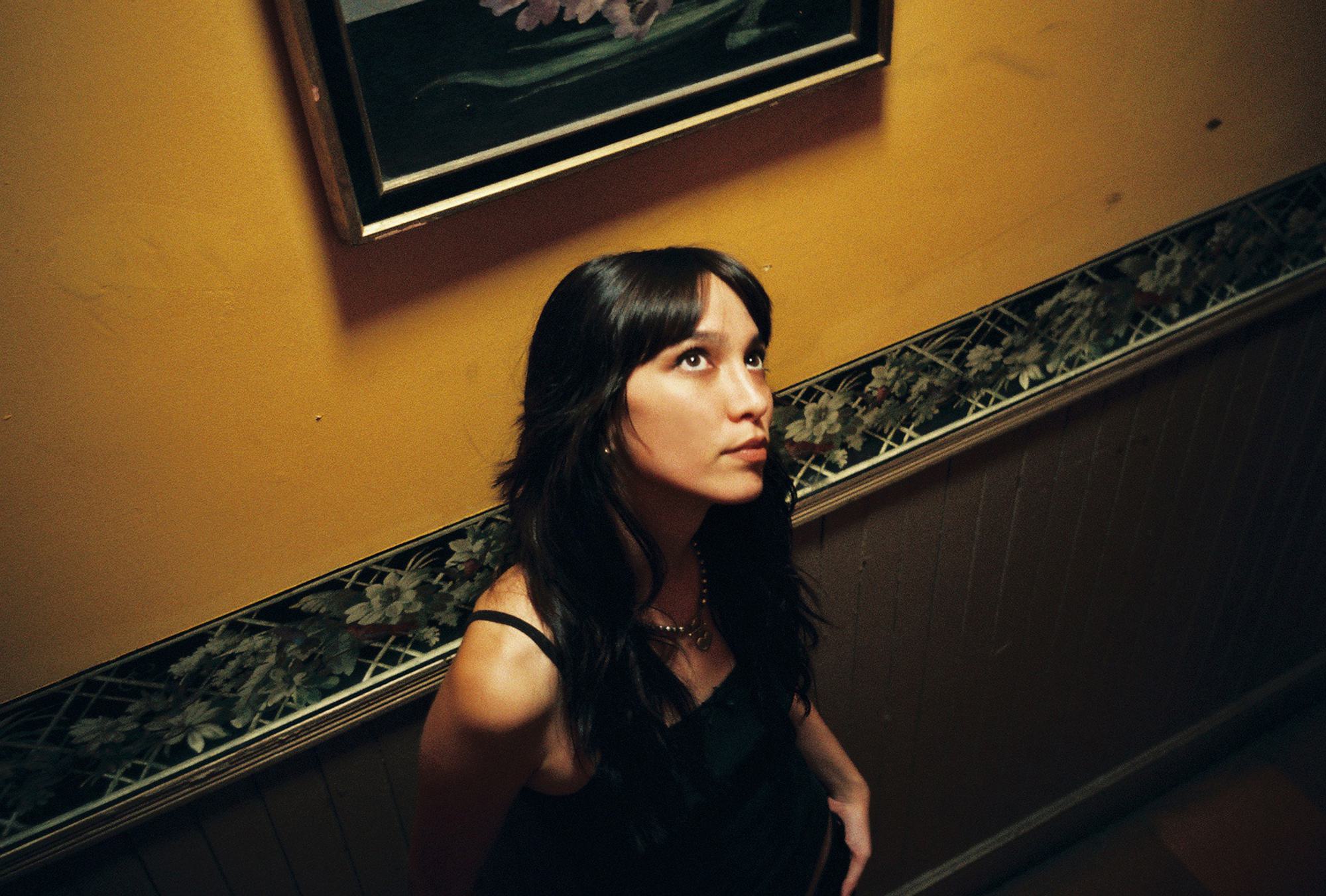 Meows at the door from little kitten Lucy awaken Kierst from her Been Stellar reverie. She pulls her up onto the camera for a quick glimpse before rounding off our call in an existential light. "I never want to lose sight of the cathartic nature of making music," says Kierst. "I love music and using it as a creative outlet, and I feel like writing introspectively is something I can tap into for a lifetime. There's a sense of pressure now that labels are involved which I think I'm starting to feel now, even though this EP is only just coming out. But the best advice I was ever given was make music that you want to hear. With all of these tracks on the EP, I really feel like I was trying to do that." With plans for a UK visit next year and more new music both "most definitely on the cards," it seems it won't be long before audiences across the pond and beyond attach themselves to Kierst's affectionately tender artistry.