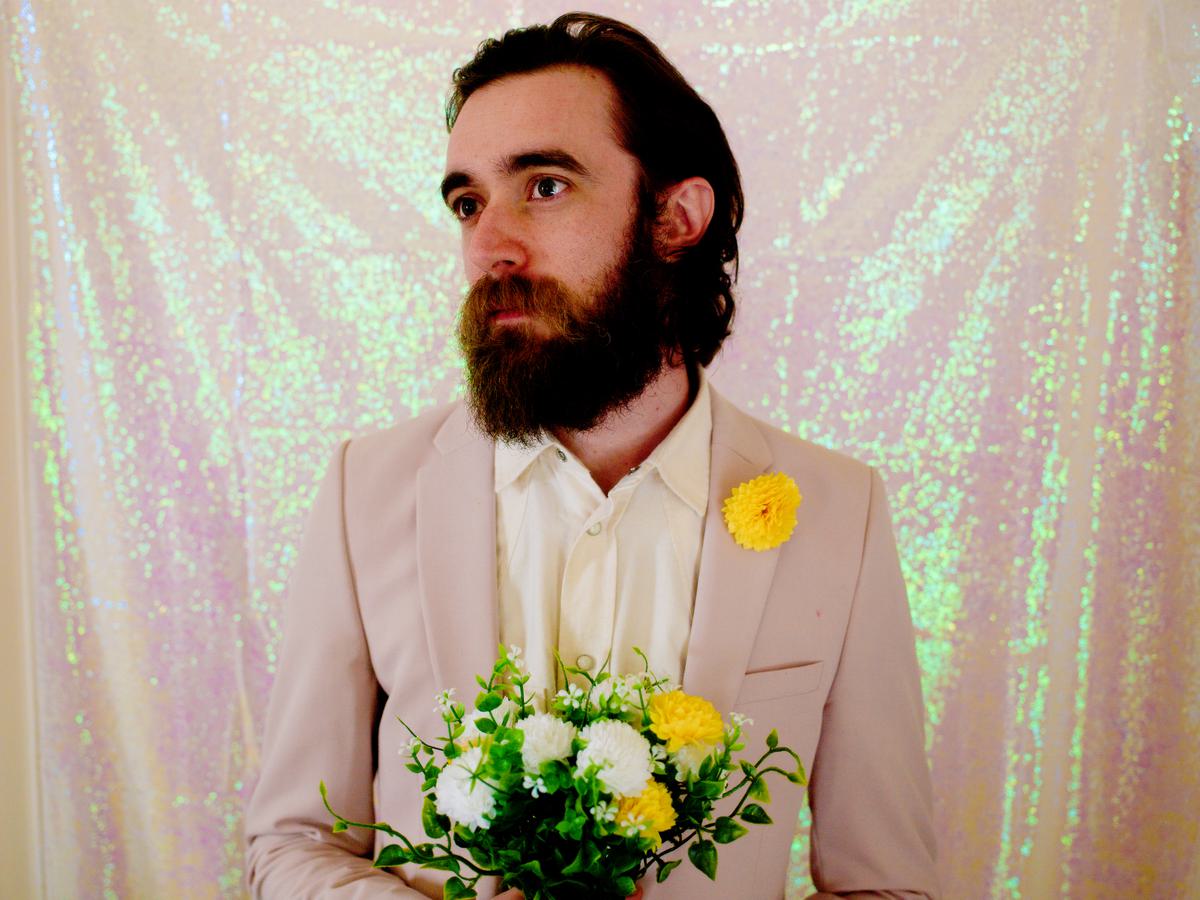 The solace and solitude of Keaton Henson
15 March 2023, 09:00
As singer-songwriter Keaton Henson prepares to release his seventh studio album, he introduces Amy Albinson to the lonely pop star at the centre of House Party.
For a brief period of time Keaton Henson was living in California, and there the timeline split in two. On his seventh studio album, the songwriter steps into a parallel universe, one in which his alter ego gives his soul to the limelight and succumbs to a hollowed loneliness.
The formation of Keaton Henson's upcoming record traces back more than a decade. He's in LA recording the follow-up to his critically acclaimed debut, an album that quite unexpectedly cast the reserved songwriter into the public gaze.
"I remember describing to a friend that it felt a bit like sitting in Waterloo station and then suddenly everyone in the station turned and looked at me," he recalls, detailing a strange mix of gratitude and the more prevalent fear that occurred in the months following Dear…'s release. As his sophomore Birthdays took shape, the real Keaton headed home, leaving behind what could have been – a parallel ghost who fell under the spell of the spotlight completely.
While Henson admits he finds "no value in renown", it's this alter ego who cements himself as the album's narrator; letting the songwriter slip into the shoes of a fame-hungry pop star. A noticeable change from the heart-on-sleeve, fragile ballads that have consumed the majority of his musical work – confessing to lost loves and delving into the depths of mental health – it's a turn to pop that's brought Henson face to face with the darker side of fame.


Dressed up in a baby pink suit, the album's narrator becomes a mannequin; the embodiment of self-destructive tendencies, the tortured artist trope at its most glassy-eyed. While navigating this parallel path, Henson finds himself weaving a melancholic and cautionary tale that is inescapably bound to depression and exhaustive burnout all at once. As a figure left to confront his own motivations, House Party pulls back the curtains on the temptations of stardom, fitting them inside a pop outpouring that's as polished and airy as it is devastating.

"I've never felt further away from that person than I do right now," Henson admits softly, "So I was really able to see it as a separate entity." Now comfortably at home in the rural countryside, it seems an alter ego has in some way always been a long-carried passenger – someone else who bears the weight of his burgeoning cult following. "A friend of mine when I was first starting out said that the most important thing for your mental health as an artist is to create an icon," he muses, "especially when you're writing really honest stuff. You have to find that bit of yourself… that also becomes your shield that you can hide behind."

For Henson, controlling what he shares brings its own sense of comfort. "I feel like I expanded a facet of myself and allowed that to be the version of me that was seen," he explains. "I hold a lot of my humour or friendliness, all that sort of stuff, I save that for my friends and family and loved ones."
While the character may appear a separate entity to the reserved songwriter, Henson is quick to affirm that it's still very much him at the record's core – only a version that ignored friendly advice and headed down an alternative path. "When I first became a musician, I could feel a pull towards believing that the person [others] are talking about in reviews or online or whatever is me," he shares. "I think I could feel that crossroads [and either] force myself to believe that it was me and my core self they were talking about, or recognise that it's a different thing and live my life quietly."
Fittingly, House Party is his most collaborative record to date, inviting friends and "people I've met throughout my life" to add their own touches to the record. Describing his usual songwriting process as really insular, he explains that this record offered a degree of separation that opened up his work to outside input. "I wasn't really worried about what they were going to do," he shrugs. "I trusted the work they did would sort of work, and so everyone was quite free to do whatever they wanted which was nice".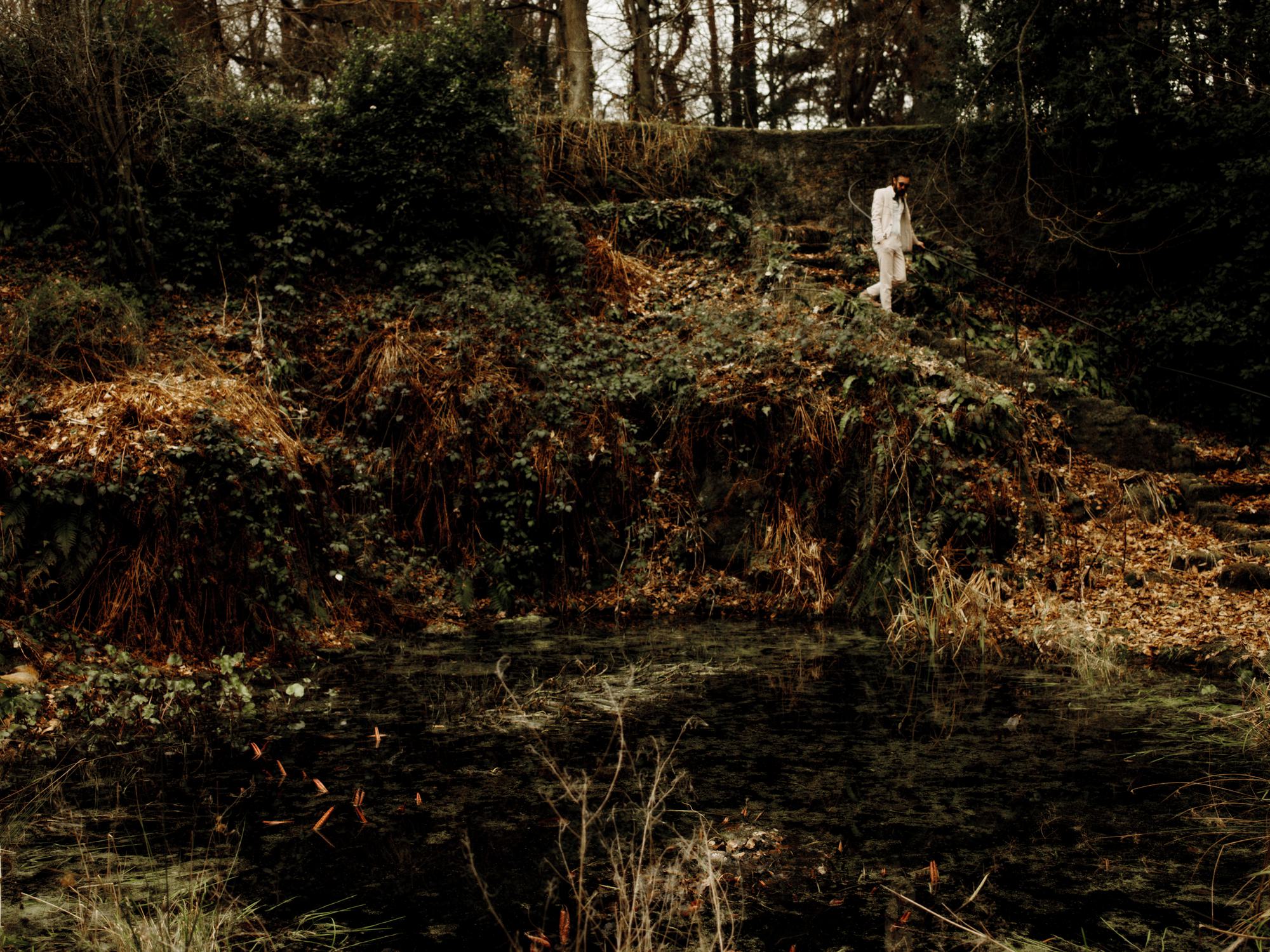 On setting the mood for the record, the musician always knew isolation would be at its core. "I really wanted this record to feel incredibly lonely, like this is the sound of a lonely person," he notes. "Like outside a party, when you're on your own with the comparative quiet and how lonely that can feel with the distant sound of people… I always think of the sound, when it's so quiet that you can hear your cigarette burn."
With tracks like "Rain In My Favourite House" and "I'm Not There" matching cheery melodics with desolate lyricism, and "Best Waste of Time" spinning a soaring love song that reveals a longing for connection and the comfort of another, it's "The Mine" that Henson calls the crux of the record. "It's very dark… the mask has slipped and there's no facade, there's no show anymore," he explains of the track. "It's just the quiet vacuum when you feel like the only person in the world." In part, it's a relatable subject to the songwriter who continues, "I recognise that feeling of 'I can only feel love by other people liking my work'... that one I really connect to, even though it's pretty separate from [my own life]."

Notably, this seventh record is Henson's first time handing over the artwork reins to another. He pauses to pick up a copy of the vinyl record from his desk and holds it up proudly. "I think I needed someone else to bring that version of me to life," he muses. "Tristan [Pigott]'s work is like super glossy, but it's also really unflattering which I think is exactly what I wanted it to be and it felt like that's what the record was: shiny glossy yet unflattering and uncomfortable and awkward." Stopping again, he grins as he reaches for a palm-sized salt shaker in the shape of a dog, its paint-faded eyes staring blankly into the distance. "I feel the last record, Monument, I know it's so silly but I was so happy with that album cover that I was like, I don't know where to go from here. I've peaked!" He perches Monument's cover star on the arm of the chair carefully and smiles, "isn't it the best, it's the most beautiful little thing."
As the conversation continues, the songwriter finds himself returning often to the parallels of his life now and what might have been. "I've always felt that writing about the complexities and pains of being an artist, or being a professional musician and the stuff this job does [is] maybe a slightly self-indulgent and unrelatable subject," he shares, "but I think I realised actually it's about living in the shadow of a version of yourself that you've projected."
In pursuing the pop star narrative on this body of work, Henson has had ample time to consider the foundations of celebrity. To him, it all boils down to an ability to be relatable, something he's actively tried to avoid. "It feels like as a species we've always needed entities above us," he explains. "All human societies have created gods, and then had a relationship with them. We want to feel like there's someone above us, and we also want to feel that we have a relationship with them."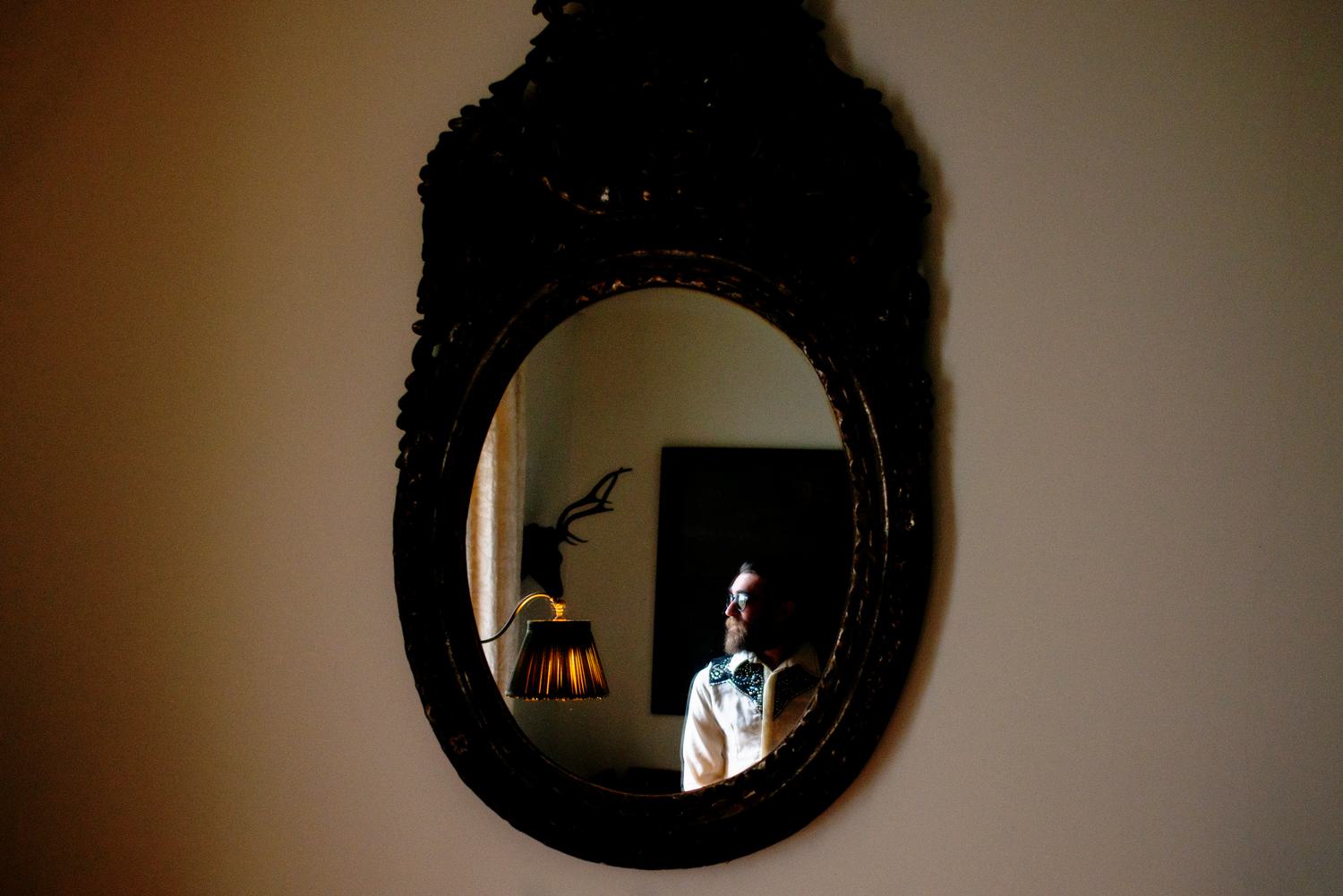 But, as Henson's found, his own fears around a looming celebrity status have to some degree kept him safe from succumbing to the same fate as House Party's narrator. "It's protected me," he admits, nodding to the anxiety that permeates his music and has largely kept him from performing live. "It's a difficult balance because it is my job… I'd rather everyone wasn't looking at me, but I think I'm slowly learning to take something from it." While his honesty about his stage fright has endeared him to many and played a large role in the mystery that surrounds the reserved artist, it's also something he partially regrets sharing. Reflecting on his performance fears, he explains "my fans are kind, there's so much kindness, but [I was] also aware of the fact that my anxiety was known and was sort of part of the show… if you can pretend that you're really confident you can sort of trick yourself, but I couldn't pretend, everyone knew that I was really scared."
With the album out 9th June and a handful of live dates fast approaching, Henson's main hope for the future is a simple one. "I really really hope that I am an artist who is ageing," he shares softly. "I don't want to be singing about the same stuff, so even though my style is consistent in some way lyrically, I really hope I'm writing about the different stages of life as I progress through them."