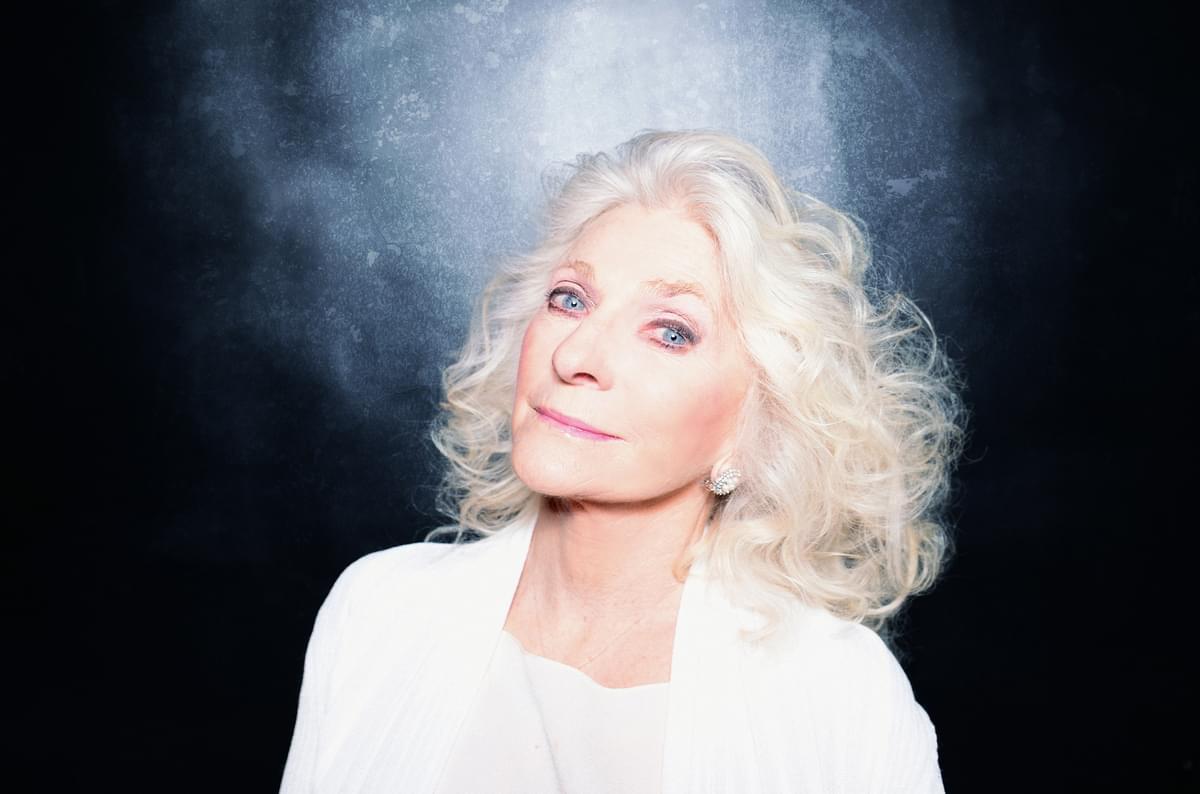 Judy Collins' Personal Best
23 January 2023, 16:00
Influential folk icon Judy Collins will be honoured for her lifetime's work at the UK Americana Awards this week. She talks Alan Pedder through five key songs from her 60+ year career.
As a child, Judy Collins had dreams of becoming a concert pianist. Instead, she became one of the leading folk voices of a generation, helping to launch the careers of budding songwriters Leonard Cohen and Joni Mitchell.
Collins made her first live appearance 70 years ago, performing a Mozart concerto in Denver, Colorado, where she studied piano under the critical eye of classical music pioneer Antonia Brico. Now 83 and still touring relentlessly, the folk icon is in the midst of a particularly dazzling career renaissance. It's a purple patch that started with 2017's Silver Skies Blues, a duo project with Ari Hest, and continued with last year's intensely personal Spellbound – her 29th studio album and, incredibly, the first to include entirely her own songs.
Not that Collins has been a slouch in the songwriting department. She counts around sixty of her own songs over the years, scattered across her various albums. "That's not a bad bet at all," she tells me proudly over the phone from her hotel room in Chicago. And she's right. Especially when you consider that it wasn't until her sixth album, Wildflowers, that she started to compose.
The story of how Collins found her own voice as a songwriter is the stuff of folk legends, and it all started in 1966 with a visit from Leonard Cohen. Then in his early thirties and an acclaimed but poorly selling poet and novelist, Cohen arrived in New York to try and sell some songs that he had written. Intrigued by the depth and complexity of both his voice and his words, Collins went on to not only record many of Cohen's songs, but also played a large role in convincing him that he was a fine singer in his own right.
For a while, the two artists worked in a kind of symbiosis. Collins pushed Cohen into his own limelight and he, in turn, pushed her to write. As she recalls, "Leonard said to me in '66, 'I don't understand why you're not writing your own songs', so I ran home to my Steinway piano and I sat down and wrote my first song, 'Since You Asked', in about 40 minutes."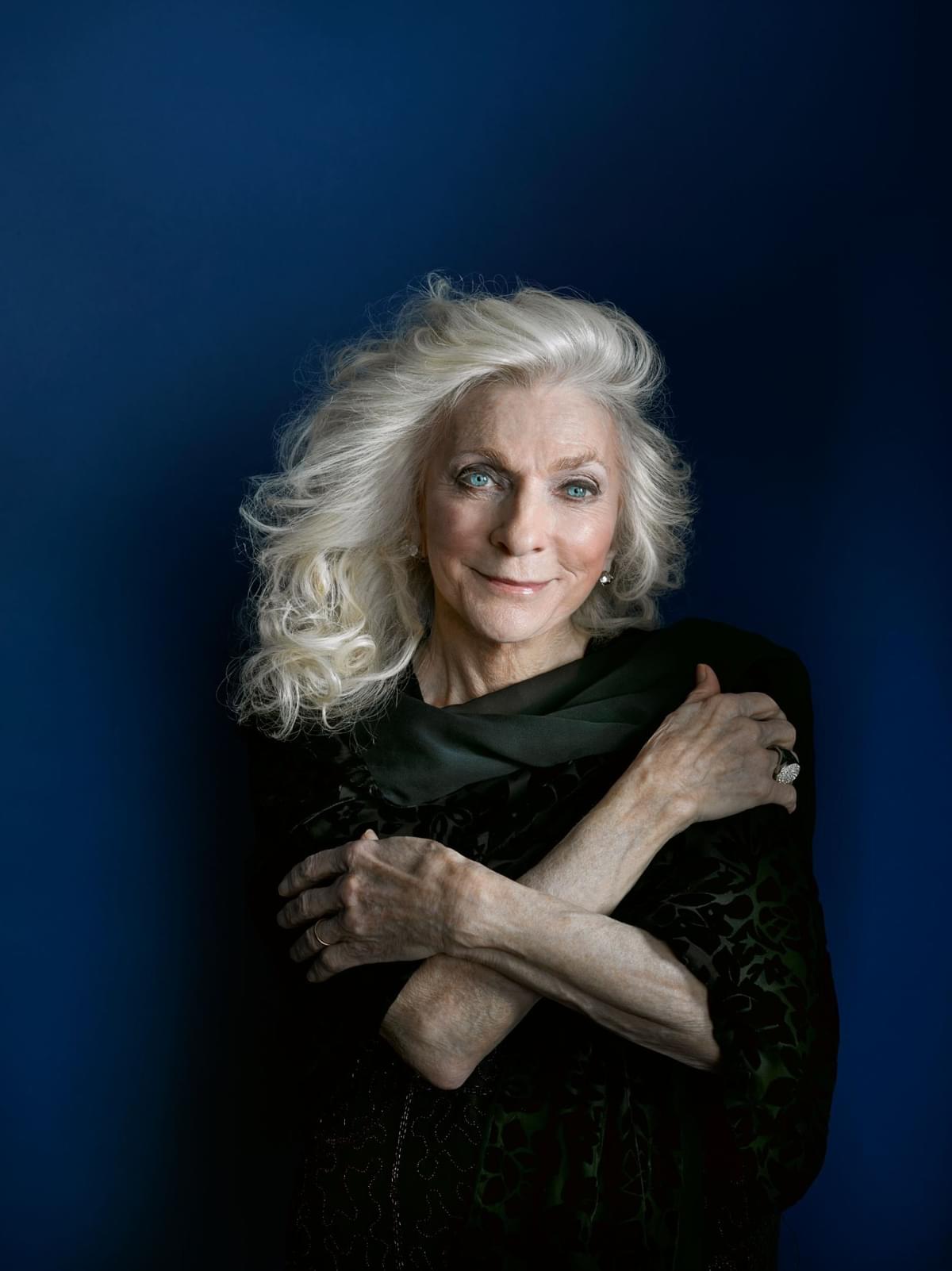 Released the following year, Wildflowers was a landmark album, not just for Collins and Cohen, but for the wider folk movement at the time. Not least because it also catalysed the career of Joni Mitchell, whose now classic "Both Sides Now" became a Top 10 hit in the US and Canada, and later won Collins a Grammy. Mitchell's own recording didn't appear until 1969, on her first Billboard charting album Clouds, which won her a Grammy too.
Fast forward to 2023, and Collins is in the intriguing position of potentially setting a new Grammys record when this year's ceremony takes place a week Sunday (5 February). Already holding the record for the longest gap between successive Grammy nominations – there were 42 years between Silver Skies Blue and 1975's Send In The Clowns – if Spellbound takes the prize for Best Folk Album in Los Angeles, it would mark an incredible 54 years between wins.
First, though, the bright lights of the Hackney Empire are calling. This Thursday, Collins will perform at the Americana Music Association UK Awards, where she will be honoured with a Lifetime Achievement Award. The awards are part of the three-day AmericanaFest UK, which starts tomorrow and includes a range of showcases, film screenings, panel discussions and presentations taking place across venues in Hackney. "I was surprised!" says Collins about her award. "But I'm grateful and I'm so happy that they chose me."
To honour Collins' career in our own way, Best Fit asked her to talk us through five of the self-penned songs that she's most proud of – her personal best.
"When I Was a Girl in Colorado" (2022)
JUDY COLLINS: This was one of the last songs that I wrote for Spellbound. It just popped out, so suddenly and quickly.
The thought came, when I was a girl growing up in Colorado, what happened? Then I began to write about the sort of things that went on. The album was originally going to be called Girl From Colorado, but when I wrote "Spellbound", it was so exciting for me to play it and sing it that I just had to use that title for the album.
It's true that I love Colorado. The chorus of this song goes, "Will you take me to the mountains?" and, for me, I think that's always appropriate. Being in the mountains always makes me feel very different. Growing up, I was always climbing, walking and skiing in the mountains.
It could be partly the altitude, but in general I feel more like myself when I'm up in the mountains. Even though I moved to New York in 1963, for good… wow, so I've lived there for 60 years now!
BEST FIT: Is it true that you almost became a park ranger at some point?
It is! When I was married to my first husband, we lived in Boulder, Colorado, and I was always hanging out with people who worked in the Park Service. My husband was in school there, but eventually we got work one summer at a mountain retreat called Fern Lake Lodge, which was only open in the daytimes, for hikers.
The retreat had eleven cabins, all fully furnished with down quilts and cans of tomato soup and everything, and the main lodge had three working wood stoves and a telephone, but no electricity. I spent 3 months there, baking bread and pies on those stoves. We met a lot of people that summer, and a lot of them were park rangers and mountain people, and they became our friends.
In the spring of 1960, we were given two choices. We had been offered a six-month fire watch at a place called Twin Sisters, in the mountains, and I had been offered some work at The Gate of Horn in Chicago. The thing is, I had broken my leg and was in a cast from my toes up to my hips at the time. Full bore, you know? They don't do it that way anymore.
Anyway, my husband and I sat around the fireplace one evening and talked about it and decided we would be insane to try and go to Twin Sisters for a fire watch. If anything were to happen, I couldn't even get on a horse to get out. And that's how we ended up in Chicago. So I worked at The Gate of Horn for six weeks that summer, where I met all kinds of wonderful artists, like Odetta.
It's a very visual song with a lot of striking imagery, but maybe the line that jumps out the most for me is "When I moved out to the desert, 40 years to lose my soul." What does that lyric speak to, for you?
Oh, that's very much about my drinking and, you know, the darkness of being a person who suffered from anxiety and insecurity and fear. A lot of fear. And, of course, one of the things that you learn when you stop drinking is that all that goes away. I didn't even really need a therapist after all!
You've described Spellbound as being a deeply personal record, even to the point of potentially creating some kind of musical about your life from these songs. Is that something that you are still pursuing?
Yes. My friend Ron Chernow listened to the album and gave me the most wonderful notes on it. He's the man who wrote the biography of Hamilton that the musical is based on, and he's an old friend of mine. He said, you know Judy, this would make a great theatre piece. So, listen, when I get off the road again I'll get into that.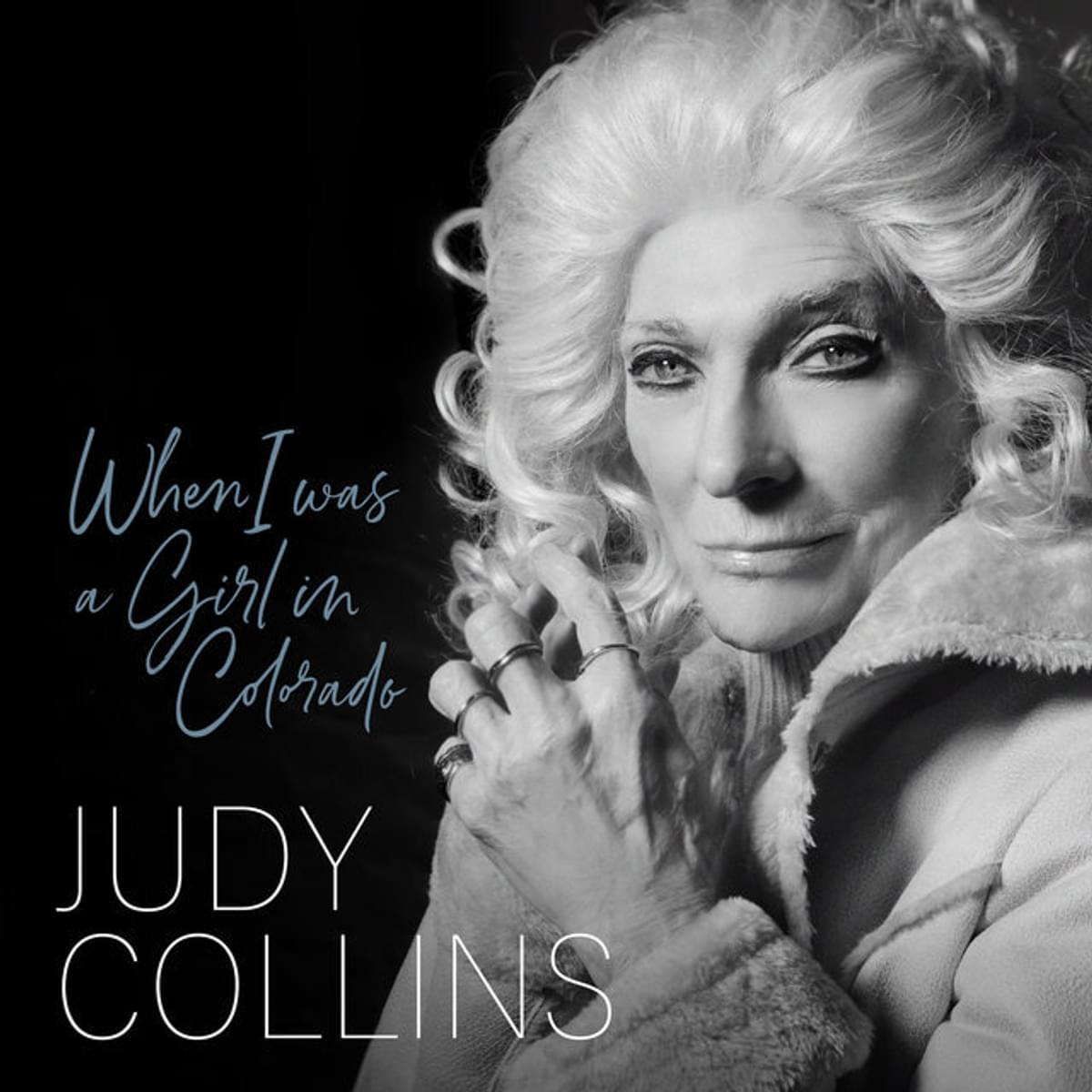 BEST FIT: You've already touched on the fact that this was the first song you ever wrote, and that it was Leonard who encourage you to write it. What happened next?
JUDY COLLINS: Oh well, I ran to the phone and called Leonard and he came right over to hear it. As I mentioned, the song came out so quickly, and you know, that's how songwriting gets you. It gets you with the easy ones, and then another song can take years. That's just how it goes!
I wrote a song about Che Guevara, and that one took 5 years to finish.
An interesting thing with "Since You Asked" is that Leonard later reimagined and recorded the song as a poem. It's beautiful to hear how it works in both ways. What was your reaction when you first heard his version?
Oh, I just loved him and, honestly, he could have done anything he wanted with that song. He could have stood on his head and sung it backwards. I wouldn't have minded. To have him speak it as a poem was just as satisfactory to me.
By the way, he probably could have stood on his head. The last time I went to see him, which was one of his last concerts in New York, he was not just standing up and singing. He was crouching, he was down on his knees, he was all over the floor. It was almost an athletic performance. How was he doing it? I have no idea.
There's a clip on YouTube of you talking about how the two of you met, and it really made me laugh when you thanked god that you never fell in love with him. How different your life could have been!
[hearty laugh] Oh boy. And his life, absolutely! I would not be having any of that.
He would have met his match in you for sure.
You bet!!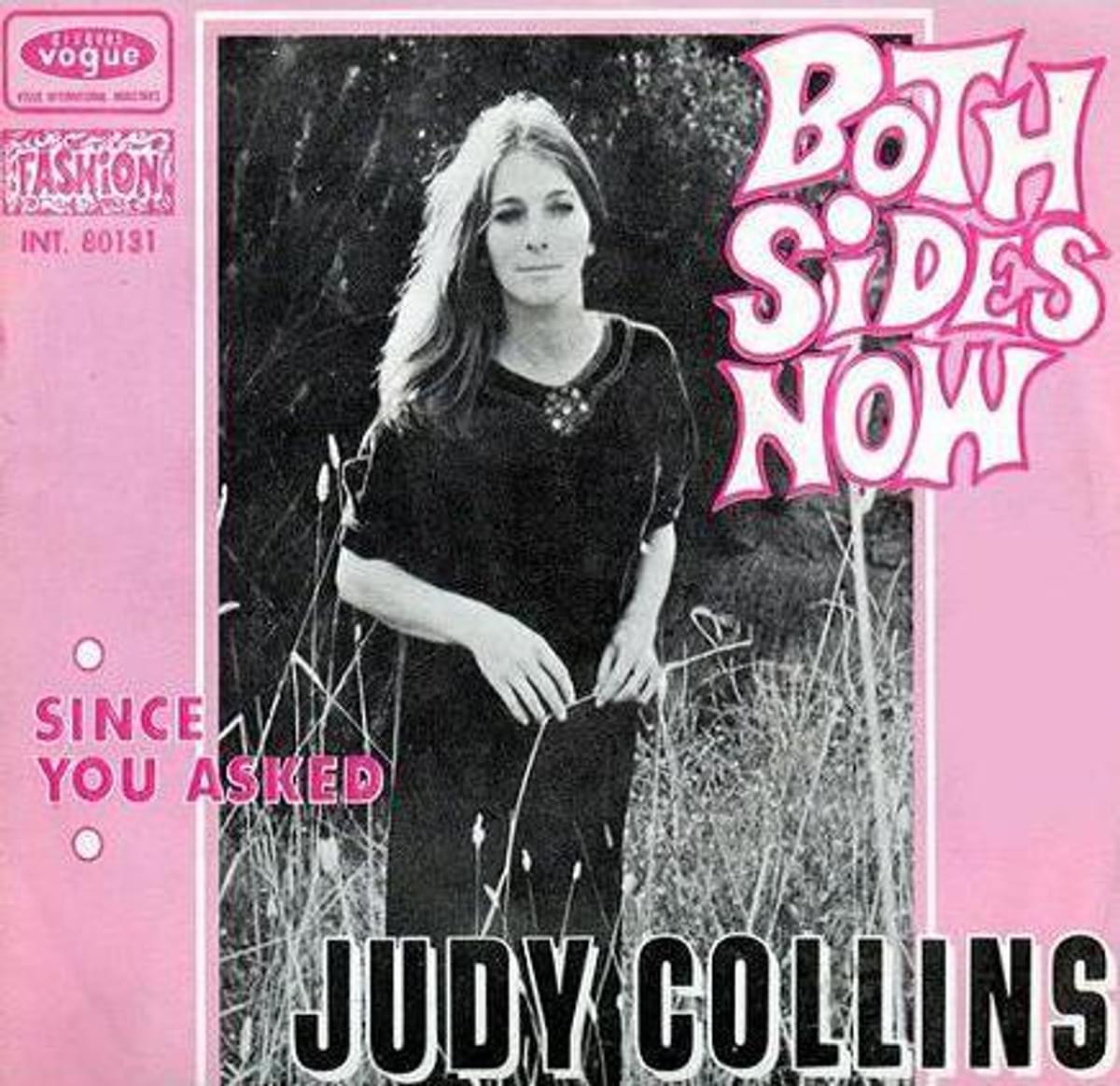 JUDY COLLINS: "Albatross" is the third song I ever wrote, after "Since You Asked" and "Sky Fell", which are also on Wildflowers.
I always dedicate this song to Joan Baez because it was after I visited her in Carmel that I wrote the song. It really is about my image of who she is. Of course, it's not boilerplate. These are just the images that came to me at the time.
You know, I love Joan. I admire her, and she's been a friend to me for 60 years now. I think she has an aura of mystery about her. The impression I've always had of her is of someone who is very mystically endowed.
BEST FIT: I love all the orchestration in this song. What do you remember about the recording sessions?
Well, I was lucky in the sense that my label, Elektra, was always the best place for me. In the early years, my producers were Mark Abramson and Jac Holzman, who was one of the founders of the label, and Jac was very generous to me. He was always willing to talk about what I was doing.
Jac also had another label, Nonesuch Records, and one of the people that he hired was an orchestrator and medieval music specialist called Joshua Rifkin. Now, Josh is still around, he's still with us. He's teaching at the University of Boston. But back in those days, he would do all kinds of things. He'd go from conducting a new classical recording for Nonesuch to reintroducing people to the work of Scott Joplin, learning to play all those ragtime piano songs.
Josh was a great friend of ours, and so Mark and I decided, when starting out on the Wildflowers album, that we would get him involved and that the whole album would be orchestrated. Josh and I sat down with "Albatross", and he took my piano version and turned it into an orchestral version with strings and bass and violin and harp, and so on, filling out the parts that I already did. So I guess in a way I orchestrated it myself.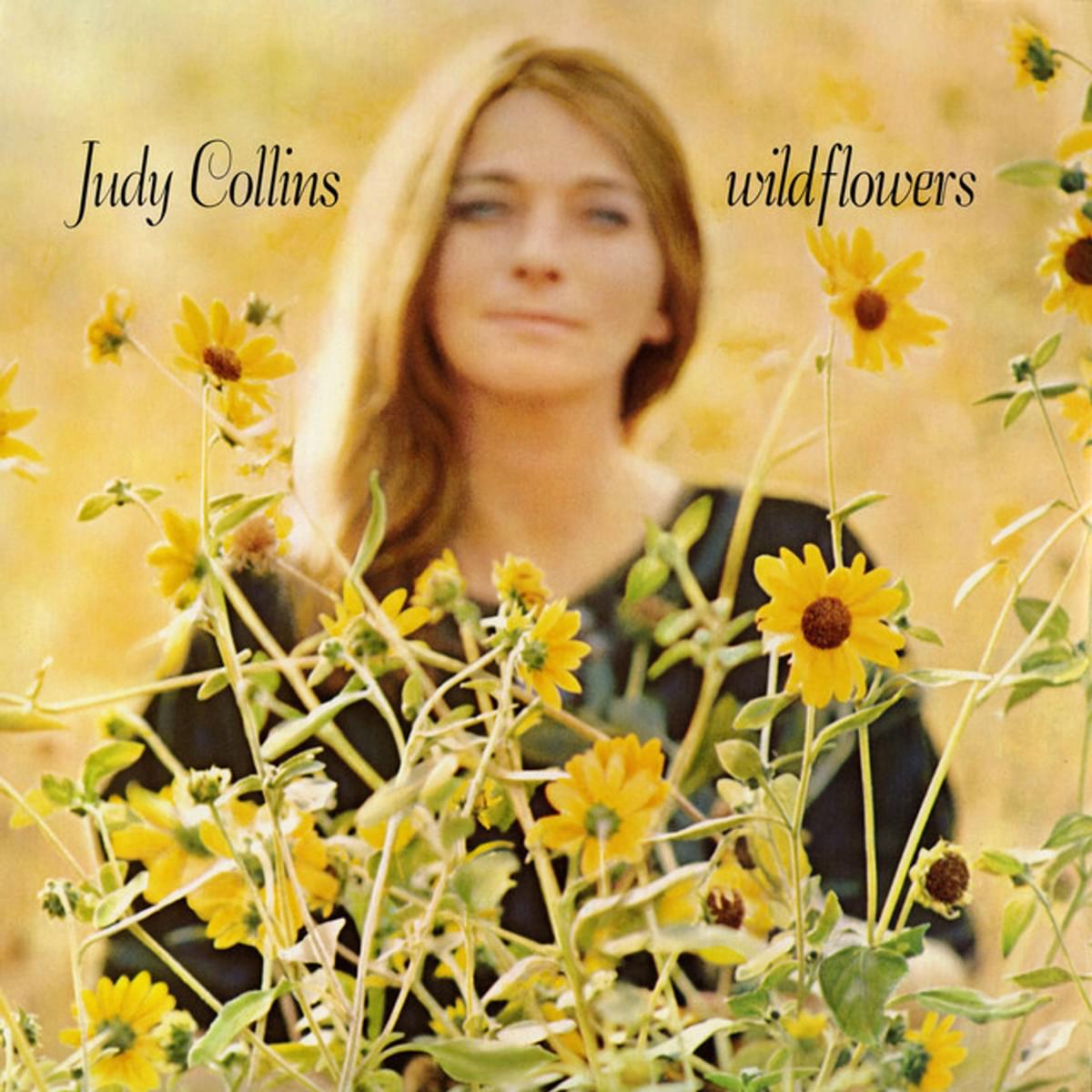 JUDY COLLINS: In 1967, when I was finally making some money, though not a lot, I gave my father and mother a trip to Hawaii as a Christmas present. They couldn't take the trip until March, and then when they got to Hawaii my father got put in hospital with something mysterious that nobody could diagnose. When they came home, he was put in the hospital in Denver. I had started writing this song at the time, but he never got to hear it, because he died in May that year.
I was in England when he passed, and I had to cancel my show at the Royal Albert Hall to fly home to Denver for the funeral. That was a big show but there was no way I would have missed his funeral. The song ended up on my next album, from 1969, Who Knows Where the Time Goes.
BEST FIT: The song starts with the line, "My father always promised us that we would live in France". Is that something he always wanted to do?
Well, songwriting is an odd thing and quite often the truth may be… variable, let's say.
The first version I had was "My father always promised us that we would live in Spain," but Spain has very few rhymes that don't end up in rain. So I changed it to France, because of course that rhymes with dance. So it was partly fictional, partly personal. For example, my dad wasn't a miner, as I sing in the song.
Actually, my dad was a man who worked like a maniac all of his life. He was working in radio for 30 years, and he was a great performer, a great entertainer and a great singer. He was a blind man, working in a world that was dark to him, and he worked hard. He made his way through life without using a dog or a cane, but with what he called his radar. He was an amazing man.
He sounds amazing. And I guess when you have someone like him as a role model, you kind of take on the same kind of work ethic.
That's right. I'm the oldest of five kids and that came with the territory for all of us. We're all workaholics.
And have you ever lived in Spain?
No, I've never lived there, but I've spent a little time there. I was in Alméria in the early '70s because the man I was living with at the time, Stacy Keach, was making a movie. I've been to Barcelona too, and to the Prado museum in Madrid.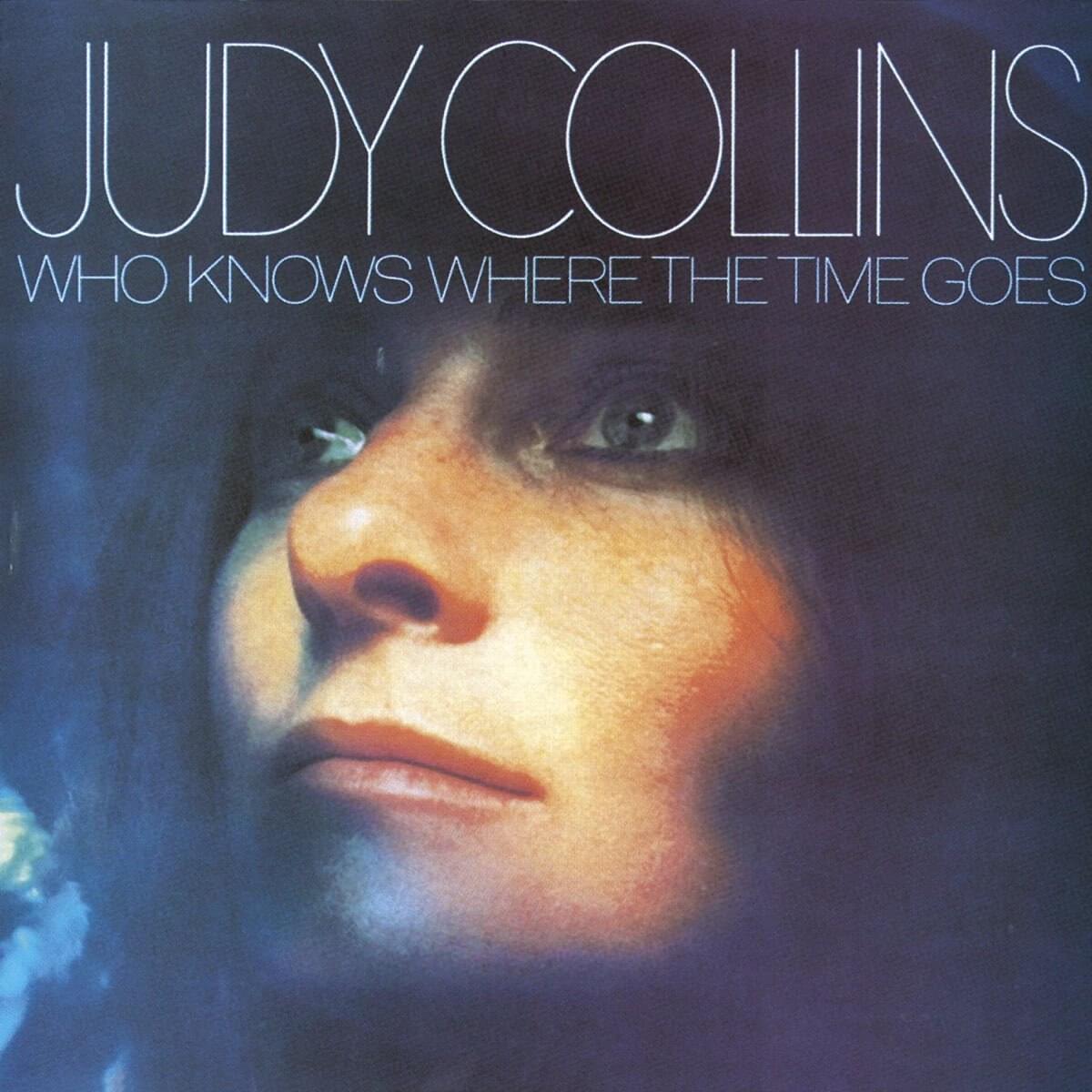 JUDY COLLINS: This is the first song that I started writing for Spellbound. It must have been in 2016 when I was in Honolulu, but it took me a couple of years to finish it.
I started to sing it in concerts and people were kind of going crazy over it and asking me where they could get it. I didn't record it until 2019, in the first of the sessions for the album.
BEST FIT: I read that "Arizona" is one of the songs on Spellbound that came out of a practice that you were doing at the time, which was to write one poem every day for a year.
Yeah, although I think I began writing it at the piano, which had become very difficult for me to do. I was touring so hard that I didn't have time to sit at home and noodle on the piano until I found something that worked. That's why I started writing the poetry, and the poems became my fallback while I was on the road.
The song takes us back to 1962, which was a really hard year for you. You were separating from your first husband and drinking heavily, and then you got diagnosed with tuberculosis while on tour in Arizona.
Yes, it was terrible! When I got diagnosed with tuberculosis I was put in isolation in the hospital in Tucson. I was there for a month and a half before being moved to Denver, where I was put into the National Jewish Health hospital and was there for another four months. So I was sort of out of commission for a long time, but I had my guitar and I was writing in my journals.
While I was in the hospital in Tucson, I got a chance to engage with that incredible landscape that I sing about in "Arizona". There's another song on Spellbound called "Grand Canyon" that's set in Arizona, and we recorded that one during the same session. Honestly, what a beautiful, beautiful place it is. Quite spectacular.
I'd love to go. Speaking of writing, I heard you wrote so much during the pandemic that you already have enough material for the next album.
I do indeed! And I keep writing all the time. It's funny, I didn't write so much during the shutdowns, but what I did do was to sort of polish the songs that were coming out of the poetry I was doing and get them ready to record.
I'd had a good start on Spellbound in 2019, but we needed to find recording studios that were still open during the shutdowns. We had one session in the summer and another one in the fall of 2020, and then the album came out in February 2022. So that's not bad, really. We got it done in spite of Covid.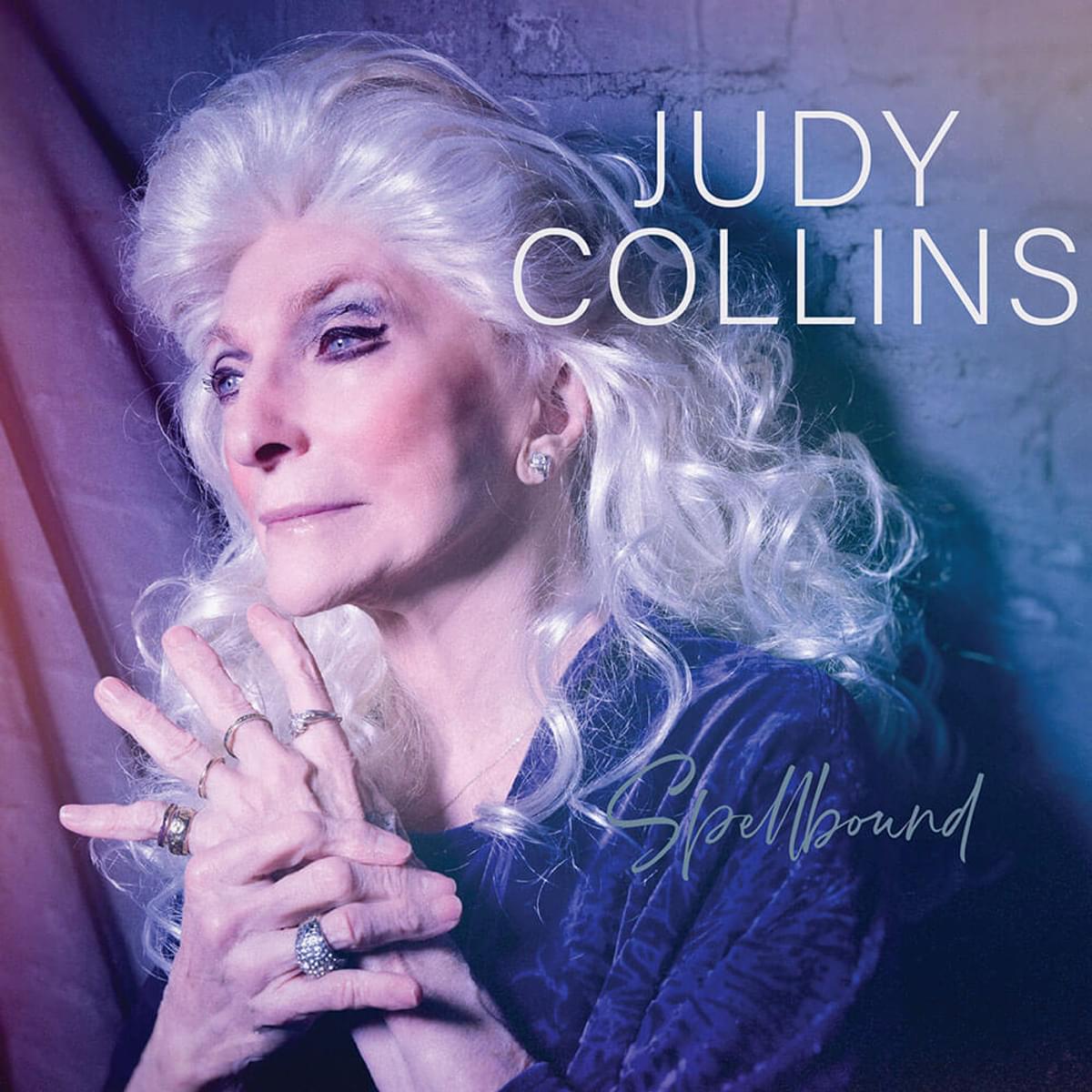 Get the Best Fit take on the week in music direct to your inbox every Friday