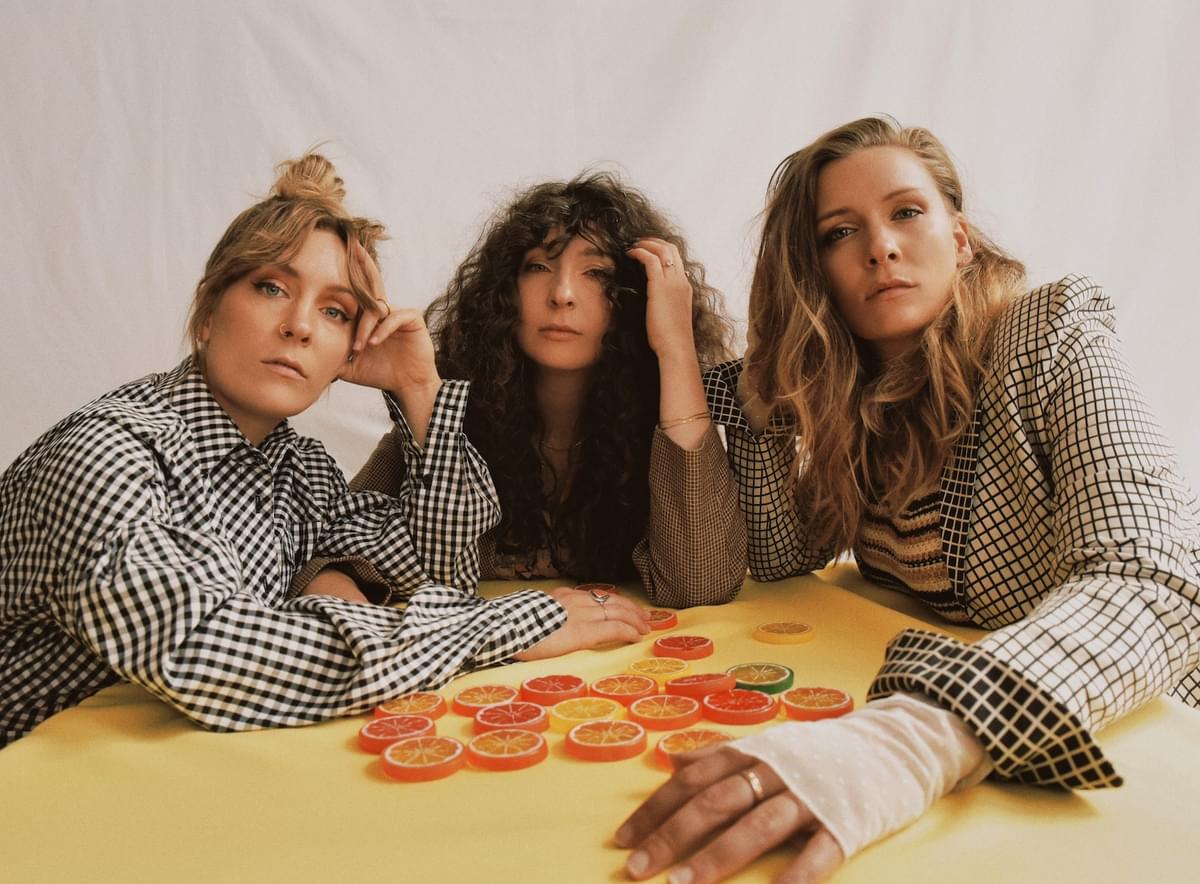 JOSEPH are eschewing the darkness of self-doubt
20 April 2023, 12:00
With new record The Sun, Oregan-based sister trio JOSEPH took inspiration from "all of our therapists", to make a record that's not only true to their creative vision, but a statement in the power of self-belief.
It's with a disarming nonchalance that the sisters Natalie, Meegan and Allison Closner delve into their devout Christian upbringing. "We never talk about this," laughs Natalie with a shrug and a smile.
Calling in from Los Angeles as Meegan and Allison join from their namesake town of Joseph, Oregon, they talk under and over each other with a warm excitement and air of hindsight

"We just happened to go to a church school which I feel like, that's America," explains Natalie. "You have your liberal centres and then we grew up outside of Portland. We would go to Joseph a lot growing up for camping in the summertimes."
Living outside the liberal capital, their childhood stories sound like scenes from the movie Footloose. "We couldn't have dances," says Natalie. "I wanted to have a sixteenth birthday dance and because our mom was a teacher at the school they were like, 'You can do it but it has to be all girls', which is so problematic."
Despite the restrictions that came with a devout upbringing, their parents were still supportive when it came to their creativity. Their dad was a jazz drummer and singer and their mum taught theatre at their school. "When we were getting started they were like, 'Just leave your things here, quit your jobs, go do it', which is not something a lot of people have," says Natalie.
However, growing up, their formative years were spent with Christian radio and country music, with the exception of a sneaky cousin who exposed them to Britney Spears. It wasn't until graduation when eldest sister Natalie attended a slightly more liberal college that their world was opened to the likes of Imogen Heap and Sara Bareilles.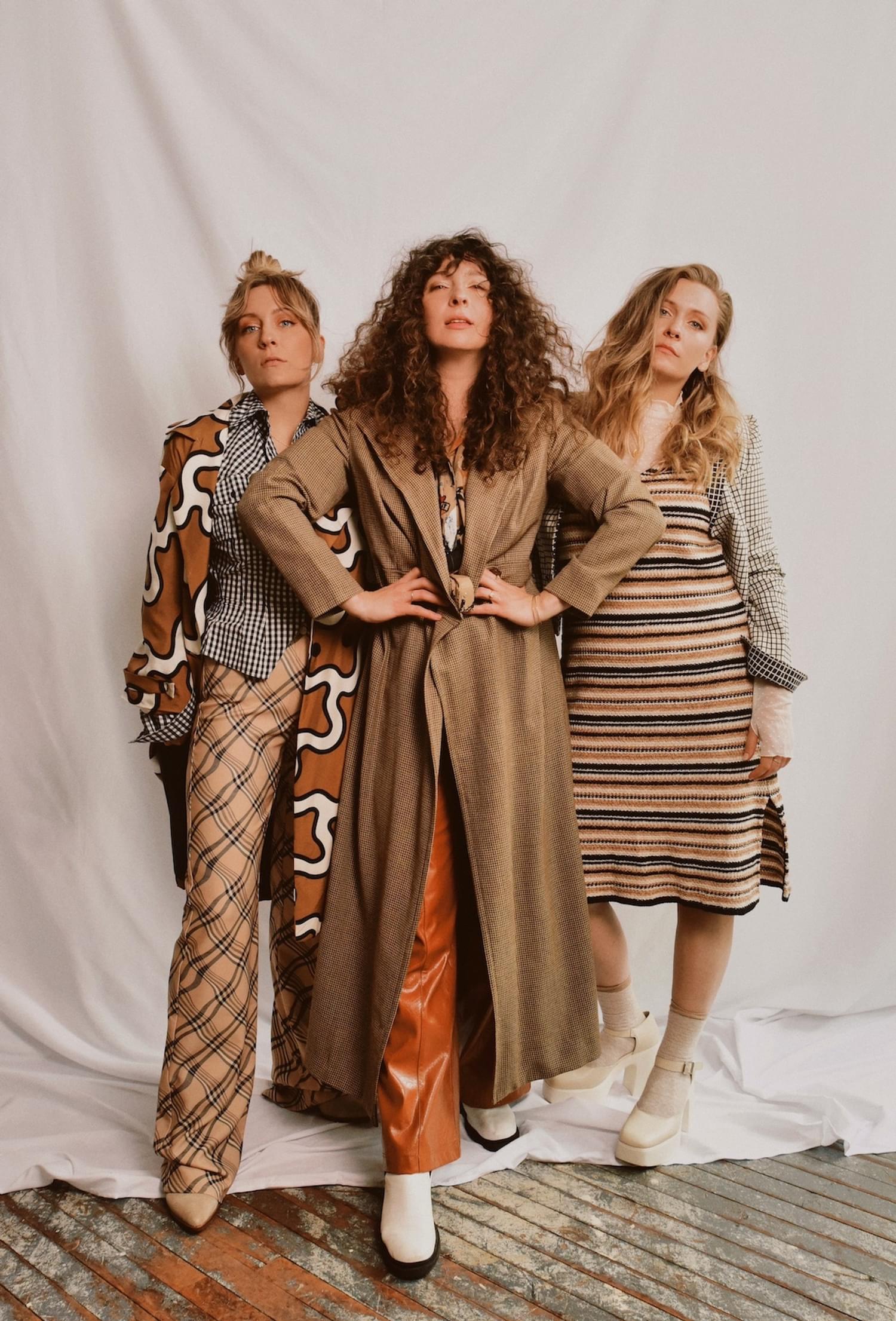 For Natalie, it also began a slow unravelling of her understanding of the wider world. "It was a big expansion of like, oh, you can believe in evolution and still be a Christian," she says. "That was where my head was at at the time. It's a lot. I don't even know how this applies to music, but it was our starting point. Coming from that space we had a lot of friends who've had very dramatic and difficult undoings of all of that and each of us have had our own journey with spirituality coming from that starting point."
Natalie began to write music, emulating the likes of Bareilles and Ingrid Michaelson. But as her solo effort began to run its course, she joined forces with younger siblings, twins Allison and Meegan, taking the name JOSEPH. Together they toured the US consistently before self-releasing their debut record Native Dreamer Kin in 2014, a vocal-driven, harmonic collection of country-folk. Impressed by their work ethic and self-achievement, they were picked up by influential label ATO Records.
A run of releases followed including two full-length albums, 2016's I'm Alone, No You're Not and 2019 release Good Luck, Kid. But it was on the road that JOSEPH established their presence, doubling-down on their live strengths with a relentless appetite that took in support tours with the likes of James Bay, Amos Lee and The Shins, and major festivals like Coachella, Austin City Limits and Glastonbury.
So when the pandemic halted live shows, JOSEPH took the time out to focus on writing. Perhaps in homage to the album's title, the US shutdowns began the morning after the last show of their Good Luck, Kid tour. "We really lucked out and didn't have to cancel any shows or anything, which was nuts," says Allison. "But then obviously the pandemic lasted longer than everybody thought and so then everyone was like, 'I think we need to start doing Zoom co-writes,' which is absurd imagining that."
Despite a love for writing sessions, it took the sisters months to agree to test the practice over video. "For this album, we wrote way more songs that we didn't use than we've ever written before," Allison continues. "We wrote a lot of very bad songs. This one took a little bit longer because most of the writing was happening over Zoom which is just a very sterile place to have emotions."
Out at the end of this month, The Sun runs a delicate balance between style and sentiment. The title track is a defiant burst of pop that sets the tone for the rest of the record. "I thought I was the lightswitch you turned on, but I am the sun," they affirm across an encouraging beat and dancing keys. "Fireworks" is an unashamed rush of melody while recent single "Nervous System" is intimate and relatable, a bolt of emotion and chorus in the same breath.

From the pulsating crescendo of opener "Waves Crash" to the harmonic musings of closing track "Love Is Flowering", it's an act and statement of self-empowerment. "I think the whole writing experience and album making was very, just kind of feeling it out as you go," explains Meegan. "I really think that the spirit of the album, it mimics the process of making the album which was just having to really put our true selves forward and be like, yeah, what I think and know actually does have value and is good and that might be risky because that means we have to re-do something which feels like it hurts people's feelings."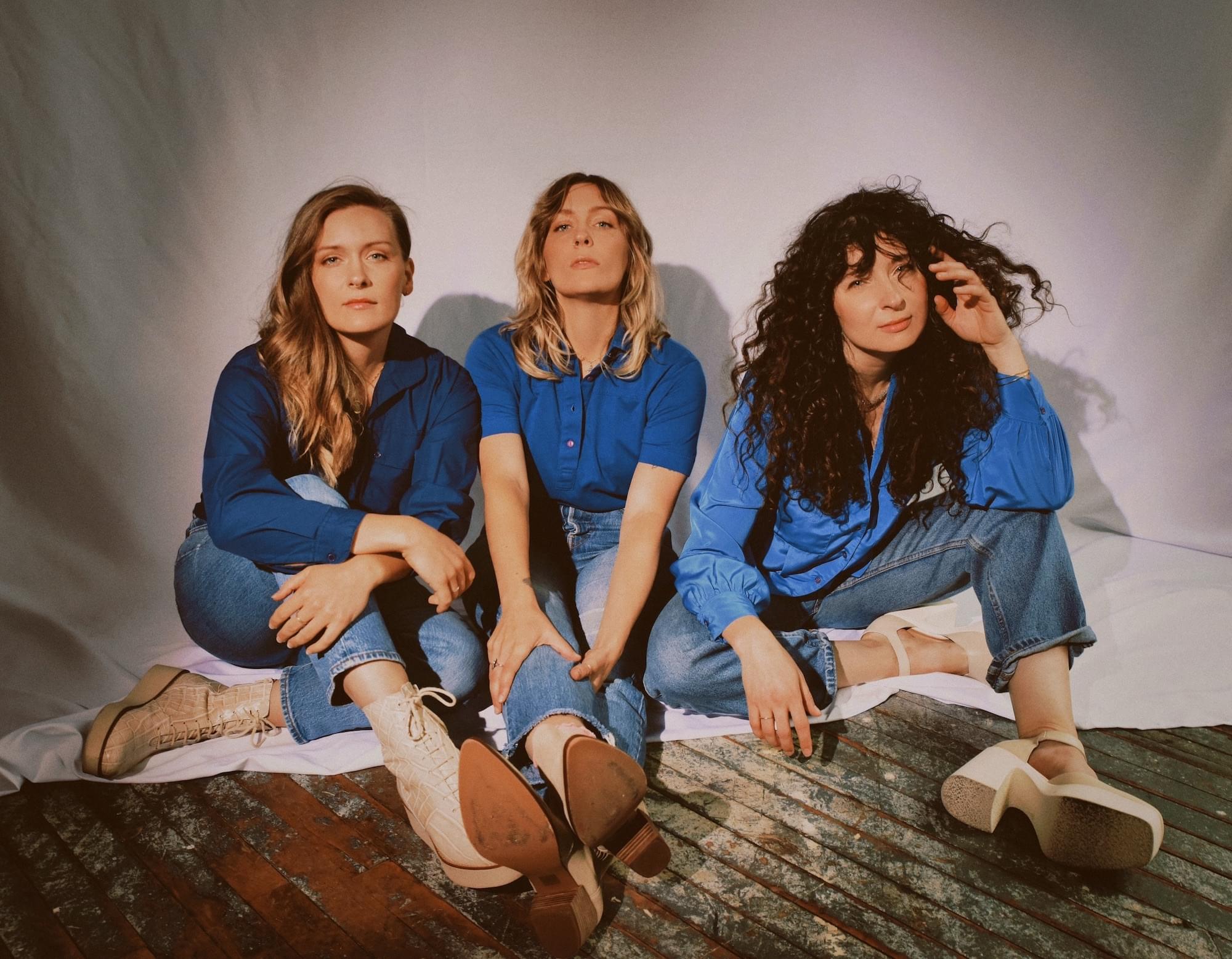 The band recorded the majority of the album with acclaimed producer Tucker Martine, known for his work with the likes of Laura Viers and First Aid Kit. However, for the record's singles like "The Sun" and "Fireworks", the band went in with frequent collaborator Christian "Leggy" Langdon, running through retakes and revisions in search of what felt right to them. ""Fireworks", we just felt like we couldn't get it right," says Allison. "At one point we'd finished it and then I called him like, 'I feel so bad that I'm saying this but can we start this completely from scratch because it still is not right', and he was like, 'OK, whatever it takes to get it right.'"
Ahead of recording, Joseph tested material live so that when it came to putting the songs down, they already knew which ones were connecting with their fans. "We really are such a live band. The recording process for us is a stretching one and I think we have such a great audience and when they respond they give us a lot," says Natalie. "So when that connection happens it's like, yeah, this is between us and the other wonderful people helping us out listen to that."
Arriving in the UK next week, the band will play a headline show in London followed by a very special performance supporting James Bay at the Royal Albert Hall. Having played with Bay over the years, it was an invitation that seemed serendipitous and proved that for this Joseph, not just any dream will do.
"The three of us were in LA doing our first promo for this album and we sat down in a coffee shop and we were like, let's write down all of the things we want to accomplish and the top dreams that we could have for this album," rushes Allison with excitement. "Natalie told us that she had just been telling her partner that she was like, my perfect day for this album would be to go get coffee at Borough Market and then play a show at Royal Albert Hall that night. Then within that time we get a text from James Bay and he's like, 'Hey, this is crazy but is there any chance you guys would be open to coming to open for my show and then sing back-up for me?' Then he tells us it's at Royal Albert Hall and we're all like, what?! It's so insane."
Get the Best Fit take on the week in music direct to your inbox every Friday