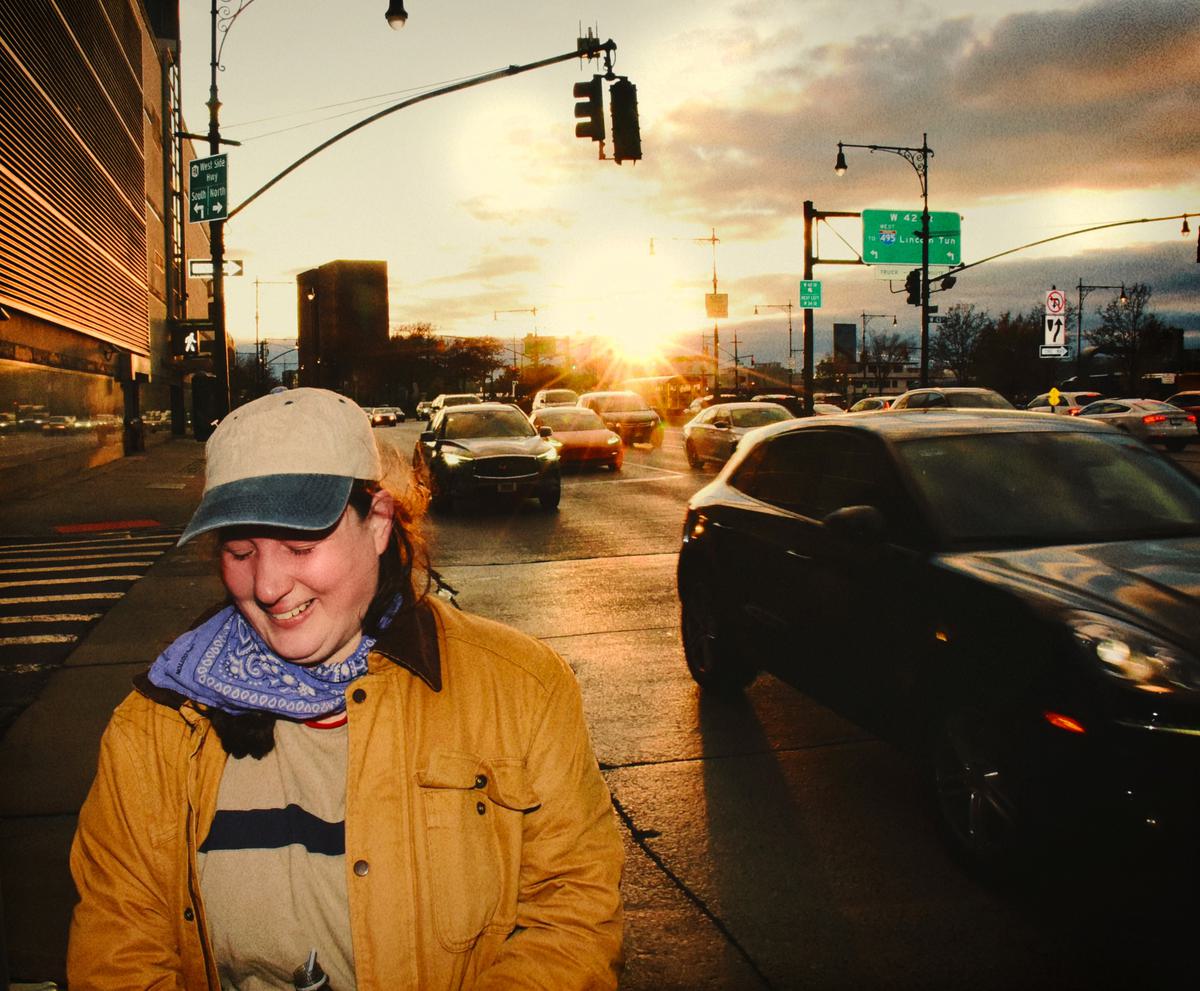 On the Rise

Joanna Sternberg
26 June 2023, 09:55
When Joanna Sternberg was 16, they found themselves in the role of a teacher, instructing and explaining jazz to others despite being a self-taught musician.
Sternberg has discussed at length, whether in interviews or through their music, the extent to which they've experienced loneliness and their struggles with addiction and depression. Journalists and listeners alike have noted that it's sometimes difficult to listen to what Sternberg has to say, feeling the desire to wrap them up in bubble wrap and protect them from the cruelty of the world. But Sternberg is figuring it out themselves, first channelling those feelings on their debut and exploring them further in "I've Got Me."

Growing up, Sternberg was raised by an artist father and a theatre actress mother. Despite never excelling in school, Sternberg gravitated to art and music, something they were surrounded by in their equally historic and iconic artist-subsidised Manhattan Plaza tower apartments. After the haze of their debut Then I Try Some More began to fade away, Sternberg returned to their childhood home in the sky, 40 stories above ground, to find their footing after an intense time following their debut. What was meant to be a quick stop turned into what we now know as the pandemic. Suddenly, I've Got Me wasn't just a record about feeling devoid of any connection, but crafted during a time when we couldn't connect.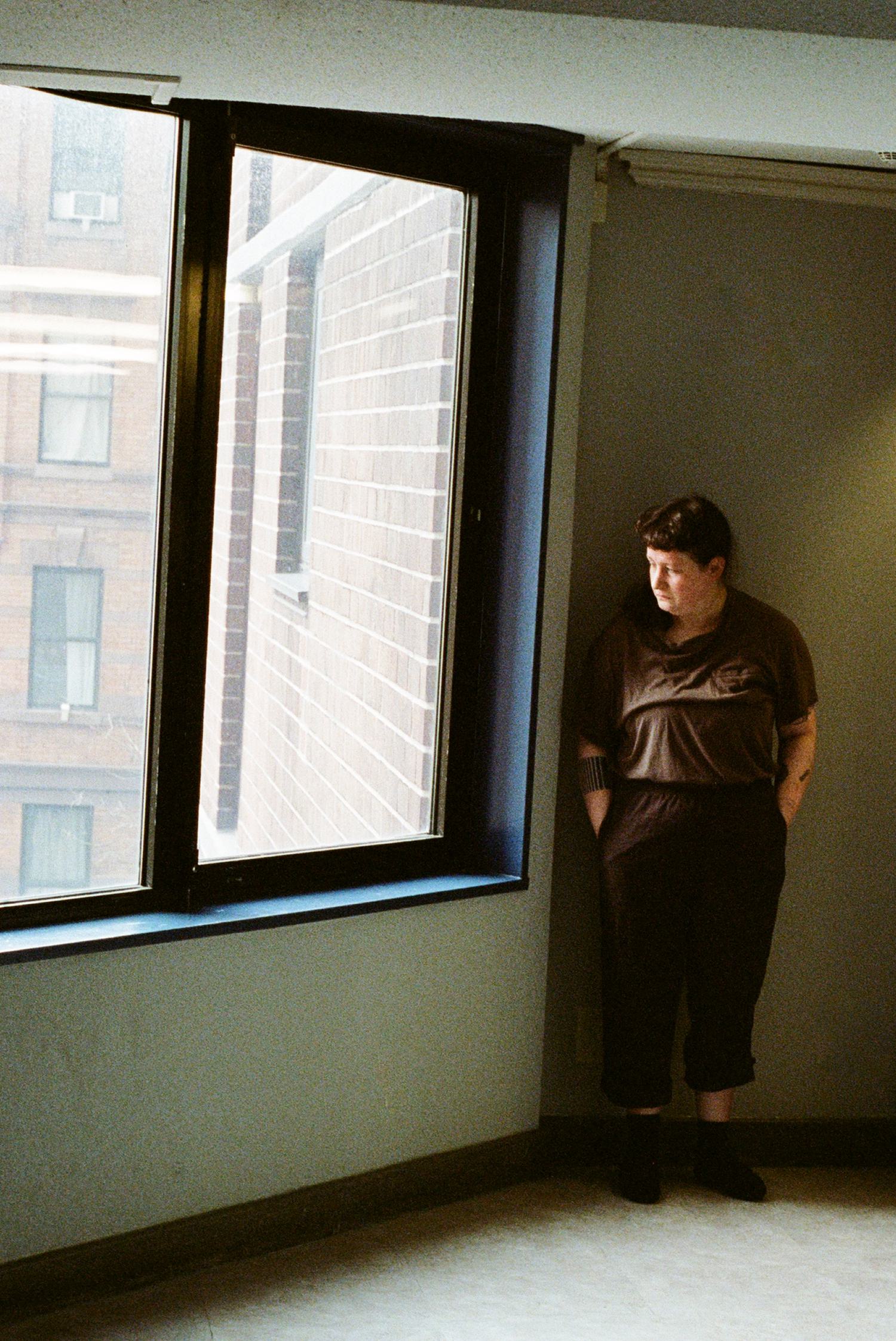 I've Got Me was written (and illustrated) in two different forms of isolation — being devoid of any friend connection and isolation caused by not being able to go outside. Written on the fortieth floor of a tower in Manhattan Plaza in New York City, I've Got Me is the result of being cooped up in their childhood apartment, diving into their psyche and reflecting on what they've been through.

Where their debut Then I Try Some More explored themes of hopelessness, what differs between the two is a feeling of hope — Sternberg is more assured and steadfast in their decision to point out the negative things others have done that have negatively impacted them — even if they still waver now and then.

Recorded with producer Matt Sweeney, "I've Got Me" features Sternberg leaning into what they love about Stevie Wonder by playing all of the instruments on the album. And as an avid artist, Sternberg also created the comic-style visuals that accompany the music. "Both art and music are really helpful for processing my emotions," they explain. "Drawing is to calm me down and music makes me feel more energetic."

Being an isolated outsider isn't something new to Sternberg, but they have found they do gravitate towards artists and bands that feel just the same as they do. "It's a common theme that every musician here [in New York] feels alone a lot," they explain. "The Ramones all grew up in Queens and they were the weird kids in the neighbourhood. They found friends who like their music. [Teaching] jazz helped me make friends because it's a social form of music."

It's not lost on Sternberg that they now have a newfound audience of 'friends' in the form of listeners and high-profile fans, like Phoebe Bridgers who described them as an "emo Randy Newman." They first started to make music because the only reason they started making music was because they were lonely. When prompted with the juxtaposition of them creating music to make friends and now having people wanting to be around them, Sternberg pauses. "I definitely still feel lonely, but I can't help but admit it, because I never had friends till I got good at jazz," they explain. "I suddenly had all these people who were nice to me that would never be nice to me before."

"Stockholm Syndrome" – a standout on the record that was easy to gravitate towards – almost didn't see the light of day. Why? Sternberg was too embarrassed to show anyone the song. It's a universal feeling of looking back at a past relationship, reckoning with the messed up things that were caused to you, and calling them out on it. "When it's as dead simple as it is, it's usually when I get really embarrassed. "The lyrics, obviously, are the most embarrassing possible thing. I usually have to play a lot of times over and over and over till I get kind of used to the embarrassment."

Despite the embarrassment, Sternberg stays open and vulnerable, narrating the tales and tribulations to their listeners, hoping to be better understood and, in turn, encouraging them to turn to art themselves. "Defining art is complicated. Any time you put your stuff out there, it makes it art. A lot of people are able to draw or dance or sing, but they have this thing telling them they can't do it." When they hear that I, too, have that 'thing' that prevents me from doing certain art-related activities, Sternberg gets as animated as their drawings: "You see," they squeal. "I bet when you were growing up, somebody told you something and it made you not want to do it anymore. It happens to everyone — I was convinced I couldn't sing. I wasn't even going to try. A singing teacher helped me find my real voice and it showed me that I can sing."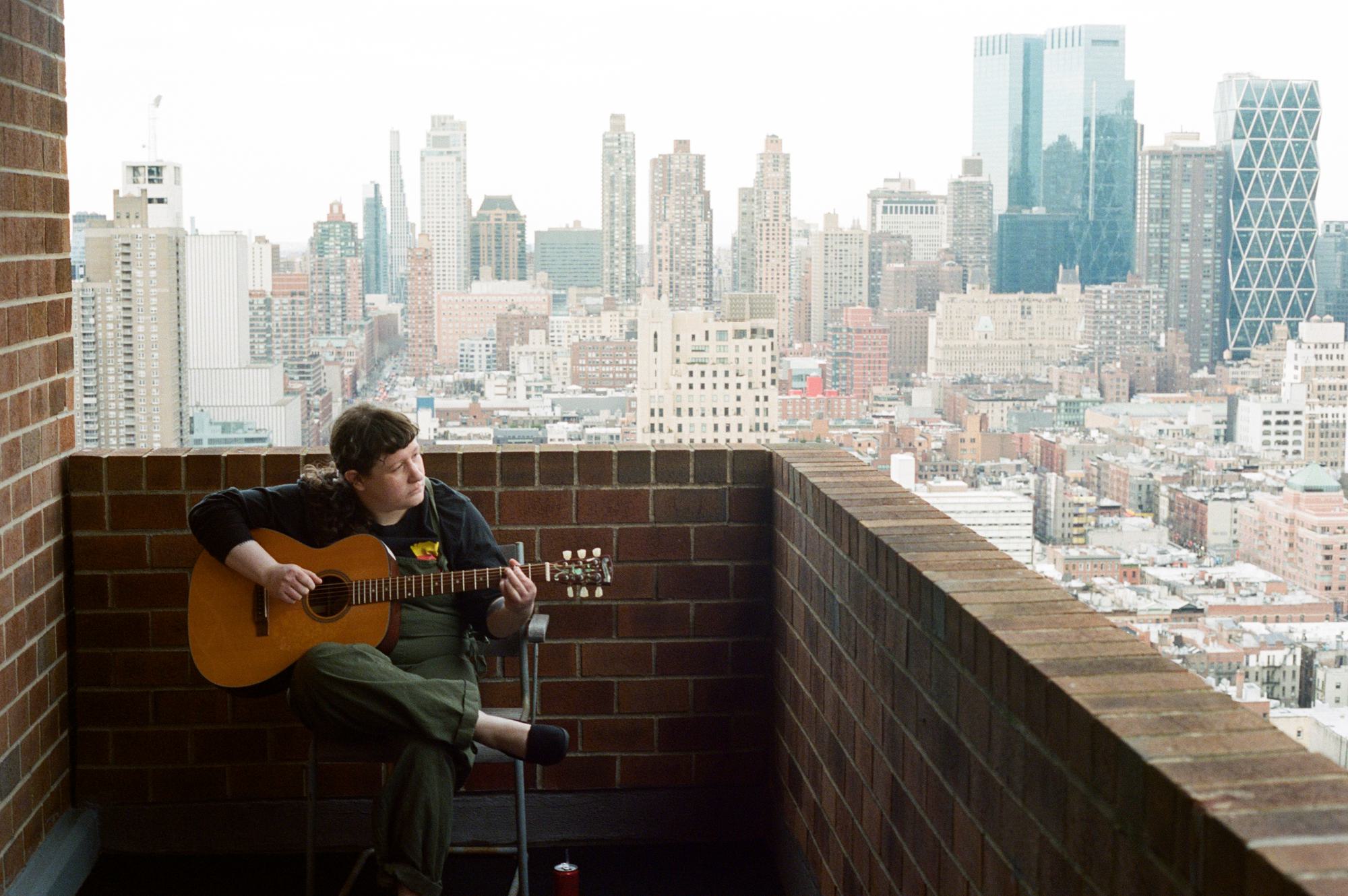 "The Love I Give," the record's closing track, was inspired by those taking advantage of Sternberg's gullible good nature and desire to look for the best in people. "I was frustrated at people mistreating me," they say. "I was diagnosed as being neurodivergent and I realised that whatever emotion people tell me they are feeling, I believe them. It's very easy for me to be manipulated or assume they are lying but I don't want to ever stop being who I am regardless of how I'm treated. I don't want to be mean to someone just because they were mean to me, but it's just hard when the person keeps hurting you over and over."

As they look ahead, songs have already been written and put aside for future albums, Sternberg is excited to write about other themes, like love and being a paranoid person, something that "doesn't stop when you realise that you struggle with paranoia". Music aside, Sternberg is just as excited about The Real Housewives as they are about the release of their album and being hand-picked by Angel Olsen to open up for her on tour. "[The Real Housewives] is an emotional commitment, it's a religion that you're either a part of or you're not because it's very encompassing," they gush. In true Sternberg fashion, they cannot just sit idly by with their big fixation: "I want to try to write a song for a musical for it because there must be one coming," they laugh.

As the release date for I've Got Me becomes closer and closer, Sternberg is in a reflective state. They can't recall whether they read the poem "Oh Yes" by Charles Bukowski before or after writing the title track, but the sentiment stays the same: there are worse things than being alone. "At that point reading that [poem] changed my life because my only friend abandoned me and stopped talking to me, and I was really lonely… But I remembered there are worse things than being alone."

Despite the struggles, disappointment, and loneliness, Sternberg still can't get away from wanting the best of people. So much so that, when asked what they hope people take away from the record, they had a simple answer: to know it gets better even if you're alone.