There are many Jessie Wares: she is a wife; she is a mother to their two children; she is a daughter and also a co-host to her mother, Helena, who together present their highly successful podcast Table Manners; and when she has time, amongst all that, she is a singer and songwriter. "I'm fucking tired, Sophie, to be honest with you," she admits, which, doesn't come as a surprise. "But I'm alright, I'm hanging in there."
"But I understand my chaos", she insists. "I think I should probably start with transcendental meditation. That's what every artist does, isn't it, at some point? Imagine the next record, I mean god… it would be limitless, the things I could do…" Escapism is important to her, and sits at the heart of long-anticipated fourth record, What's Your Pleasure?
"I didn't want to escape my life, because I adore my life", she says. It was a game of 'Imagine if…' – a game of make-believe. "It was about me playing with different worlds." It's about luring you to the dancefloor, where under the neon lights, we are not playing our parts, but simply being ourselves." Fun and levity is something we are all in need of, and influenced her decision to go forward with the record in lockdown, when most artists are scrambling to push theirs back. "It's just pure dance fantasy," she explains. "Let's just dance: that's the instruction."
Ware's alchemic blend of R&B, electronica and soul have been realised throughout her career by working with the likes of SBTRKT, Disclosure and Nicki Minaj. She is by nature, a collaborator, assembling the likes of Kindness, Metronomy's Joseph Mount, James Ford, Midland, and more to bring What's Your Pleasure? to life. "It was absolutely dictated by a groove", Ware explains. It's an instinctive record that seemed to sense a change in the air. We're entering into a second disco renaissance, with Dua Lipa's Future Nostalgia and Lady Gaga's Chromatica at the helm – and with these stands What's Your Pleasure?
With the likes of "Soul Control" dipping into fizzy, space shooter synths and "Mirage (Don't Stop)" with its funk-led basslines, the album's production is a complete indulgence. "There's a slight risk-taking with the taste in there, which I quite like," Ware explains. "It could be distasteful with some of the synths, but then they work and they are full of character. There's something unashamedly fun about the eighties sound."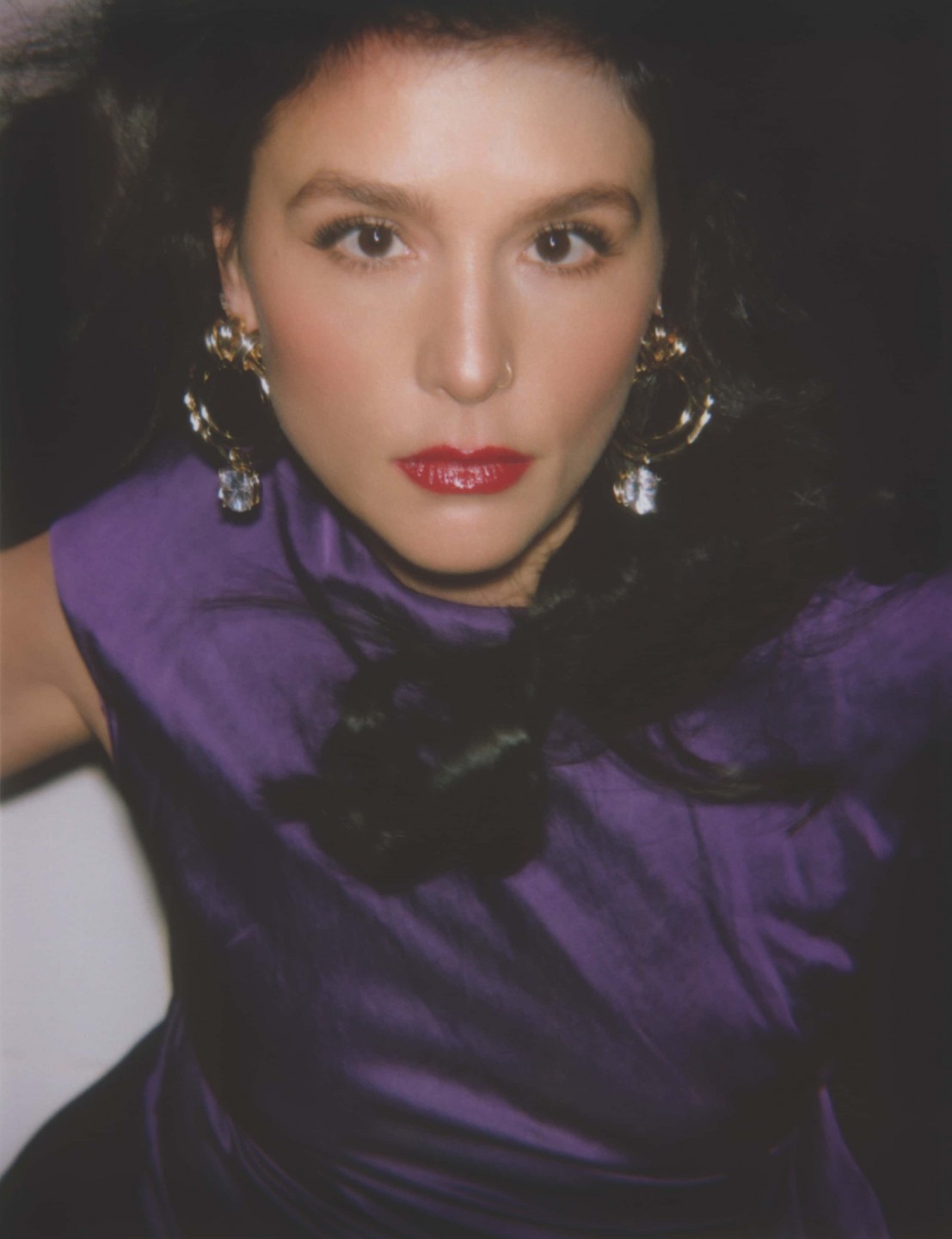 The vibrant grooves and refrains can be traced back to Nigerian Funk, who producer and songwriter Shungudzo Kuyimba had been playing to Ware during the making of the album. It's just one of many references and sounds Ware is bringing to the table. What's Your Pleasure's key producer was one who Ware had known for many years and trusted to realise her vision on her own terms: Simian Mobile Disco's James Ford. "James was like a silent teacher," tells Ware, "he doesn't impose ideas on you. He almost lets you figure it out yourself – there's a generosity in the way he works. There was a real sense of magic in the air." While song writing, Ware regained her confidence and threw caution to the wind. She says, "We'd be chuckling, imaging how filthy we could get with the lyrics without it being too outrageous."
What's Your Pleasure? was made entirely in Ford's London studio. There is something almost romantic about returning to her roots and creating her most confident record yet on her home turf. While she knows that the idea of having recording sessions in far-flung countries can seem like a dream, for her, "it's just a fucking pain in the arse". The studio was within walking distance of Ware's home: "we both had young families," she explains, "so there was an understanding there which I think was really important. I never want to have to apologise for bringing my kids somewhere, or when we have to finish early because it's my turn to do bath time."
"I can be quite picky", she acknowledges, when it comes to the people she works with – especially when they're new. "I'm always quite funny about working with new people because I get scared that it's going to be like a painful blind date", but this was far from the case, she says, when her manager recommended that she bring in Clarence Coffee Jr. The Grammy nominated, two-time Juno award winning songwriter has his fingerprints all over pop bangers from the likes of Bebe Rexha, Lizzo, and most extensively of all, Dua Lipa's Future Nostalgia. "He's amazing, it went down a treat," Ware says. It could be a coincidence, or somehow, it had been written in the stars.
Her lyrics about pulse-quickening flirtations was not only a little fun, but also a defiant turn from her last record, Glasshouse. "I think this album was probably a reaction to the Glasshouse being so autobiographical and personal," she tells me. "I think I said my peace. I said enough. I didn't really want to say much more about domesticity and struggling as a new mother and so this was an attempt to flip that on its head and let go."
Glasshouse was a ruminative record for Ware, as she struggled to align her identity as a singer with being both wife and mother. "I think I tried to make too much of a statement in the way I worked on the third record when I had my daughter," Ware admits. "I didn't actually do it for all the right reasons. I think I felt that I needed to do it to prove I could, without losing that sense of drive and self – which is so ludicrous. I'm still trying to work out the balance."
She acknowledges that her heart was not in the right place with Glasshouse. Though it was a brave, and candid record for Ware, it left her with a bitter taste. A self-confessed "people-pleaser", she found that making the record was dogged by expectations to generate numbers and quantify her success. It was after this that she decided it was time to take a step back. There were whispers that Ware would simply quit altogether, but she says, "I think I was being quite dramatic, honestly. But I was miserable."
She didn't fear turning her back on music. "I'm a bit of a grafter," she confesses. "I thought, 'Right, I'll just find another fucking job'. I'm not precious about it." However, she does acknowledge that her career in music is something of a "unicorn", and that she had always prepared for the idea that it's in the nature of the job to burn bright, and then burn out. I don't think I was going to ever definitely quit, but I think I needed a break from it, potentially, and I'll keep on doing it as long as people want me to make music. I think I'm still kind of establishing myself as a voice that can lend itself to many a genre, and I want to feel as free with it as possible. I want to create different opportunities and that's what's so fun about this career at the moment: I'm doing so many different bits and bobs, and I love that. I love it. It's fun."
However, letting go of music would not have meant the end for Jessie Ware. It was at this time that she was thankful to have far more dimensions than one; it allowed her to loosen her grip on singing to nurture her podcast, Table Manners. "Having the podcast started out as a form of escapism," she explains. Alongside her mother, Helena, she invites the stars to sit at her table for good food and conversation. "It made me laugh", she says, "because my mum has always been like, 'You should be on the radio! You should be a presenter!', but I was always like, 'But mum, I have a job, though. I'm a singer.'
Ware feels that having the podcast as a creative outlet in place of music has broadened her horizons. Now, she is unafraid to try her hand at something new. "The podcast helped me get away from the heavy bits of the music industry. It became this really empowering job that people seemed to dig; there was an excitement around it. It's another aspect of my career, and I'm really glad I've added something. You know," she says, "there's always the fear with music that you do have a shelf life, potentially, and that you're only as good as your last record. Now I feel that there has actually been a pressure eased, and actually is making me make better music."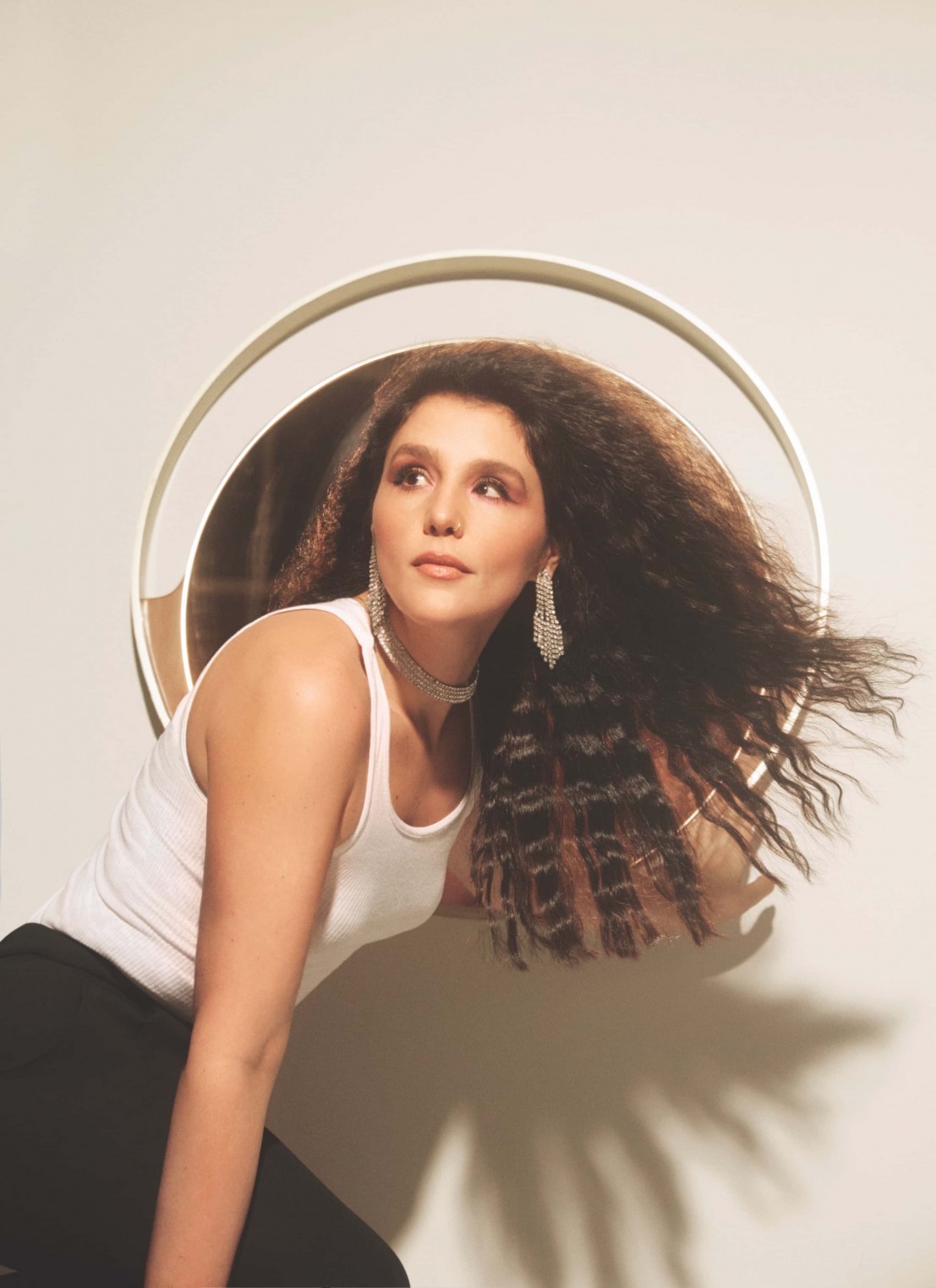 Often, Ware finds, people say that they love her podcast, her mother or her first album. 2012's Devotion established her at the helm of a new movement in sophisticated pop music. It was a poised and polished debut that earned her a Mercury Prize nomination. "It sounds like I'm blowing my trumpet, but I'm not," Ware laughs, as she tries to explain why even today, Devotion endures. "I think it was a sound that felt, at the time, fresh and had a certain subtlety to it. It was just me kind of tiptoeing into this world, but didn't realise that people quite wanted that. I also think there was a naivety on my part that I could just write whatever I wanted. There was no business aspect; no agenda."
She's come full circle with What's Your Pleasure?, a record flush with carefree confidence. Ware remembers the feeling of being able to take risks, without second guessing herself and simply having fun in the flat of Dave Okumu, producer of Devotion, in Lewisham. "I wanted that again", she confesses. "I wanted to work again with one main producer on the record, and make it feel quite intimate."
With her debut album, she felt that there was a certain mystique with being the new singer on the block – but with that came a façade, and a divide between the Jessie Ware people heard, and the woman herself. "The mystique and the guard worked quite well for me on the first record, accidentally" she admits. "Everyone thought I was really cool, and I was making this cool music, which really blew my mind, because everyone who knows me knows that I'm not cool. Everyone thought of me as this left-field, indie, mysterious, miserable artist."
Enter: Table Manners. "Then the podcast came along, You just hear me and my mum fighting, shouting – warts and all – chatting about anything and everything; swearing a lot. My real personality has come out in that, because that's me. I feel kind of liberated by that, because it always baffled me that people thought I was a particular way, which absolutely wasn't me. Don't get me wrong, I quite liked it: I loved that The Line of Best Fit were talking about me; I loved it that Pitchfork really dug me; I loved it that people thought I was cool, but it didn't make sense to me."
There is no longer the same onus on music to fulfil all of Ware's creative needs. It's okay, now, for the music to be about building a world of fantasy; to try on personas just to see what it would feel like. This kind of escapism is essential right now, she feels. "I think success for this record would be the fact we're getting it out during this time – nothing like a lockdown to really get your creative juices flowing, right?" she laughs. "You know, we're making music videos over the internet; I'm still working on the podcast; I'm writing music. I've always been rather impatient and wondering what's next. Success, for me, would be just living in the present, and by having the chance to slow down with this album, I have finally had the chance to do that."
What's Your Pleasure? is released on 19 June via Virgin EMI. Jessie Ware tours the UK throught April next year.