Jenny Lewis is taking chances
05 June 2023, 09:30
With a new record Joy'All, a new label and a new home in Nashville, Jenny Lewis tells Josh Slater-Williams about finding comfort in change.
"I feel like I'm creating my own simulation sometimes, but I'm unaware until I find the garment that lets me know I'm on the right path," Jenny Lewis tells me.
A new record from the Nevada-born and California-raised Lewis doesn't start with an outfit, but a chance encounter with an item of clothing seems to be a regular catalyst for good things with a new record's finalisation. When we last spoke in 2019 Lewis talked of various instances of serendipity – "the magic of life" – that went into the writing, recording and promotion of that year's album, On the Line: from somehow getting Ringo Starr to play drums on two tracks to the album's front cover coming from a Polaroid that just fell to the ground during a light test with photographer Autumn de Wilde.

Another happy coincidence came with a different picture for that record's back cover, when she learned that her friend had just handed her one of Isaac Hayes' stage costumes to wear for the shoot – the design of Hayes' record Black Moses ended up influencing the unfolding deluxe edition vinyl cover for On the Line.
In 2023, Lewis' new album, Joy'All, is being released, with a press release suggesting that singer/songwriter Skeeter Davis was a conscious influence on the record's sound. On the album cover, Lewis is wearing one of Davis' former outfits, which was discovered at Black Shag Vintage in Nashville by Lewis' regular photographer collaborator Bobbi Rich. When interviewing her this time round, Lewis seems just as amused as I am about this sort of lucky find happening yet again. Although opening track "Psychos" could be interpreted as a sketch of a shady character, one could read a certain lyric as a sly nod to Lewis' own aforementioned "simulation" experiences: "I'm a rock-and-roll disciple / In a video game."
"I trust in the process and you have to trust that you're on the right path even if you make scary changes in your life," Lewis says of rarely finding these apparent signs from the universe creepy. One such potentially scary change came with Lewis uprooting her entire existence in the years since On the Line. Thanks to both her former band, Rilo Kiley, and her early work as a child and teen actor, Lewis has pretty much always been associated with California and Los Angeles in the public consciousness. Now, though, she's a Nashville resident.

"I think it's important to leave your hometown and try something out at some point," Lewis says. "And I had been traveling the world for 20-plus years, but living in LA my entire life. I moved to New York when I was 39, spent a couple years there and then realised that I couldn't really afford to live in the city and I couldn't get a good night's sleep. And I was dating someone and he had place in Nashville, so we went down for Christmas one year and we, on Christmas Eve, went to Robert's, the famous honky-tonk bar across from the Ryman [Auditorium]. I learned how to two-step and there I met a bunch of people and it just felt like that's where the breadcrumbs led me. And it was much more affordable to get a place.

"I was bouncing back and forth for two years and then I had been in the UK opening for The National. I came back through LA and then the world shut down. I wanted to be back in Nashville, but I was in LA. Which was good because I needed to take care of some stuff at home and I'd been gone for four-and-a-half or five years. There were cobwebs everywhere!"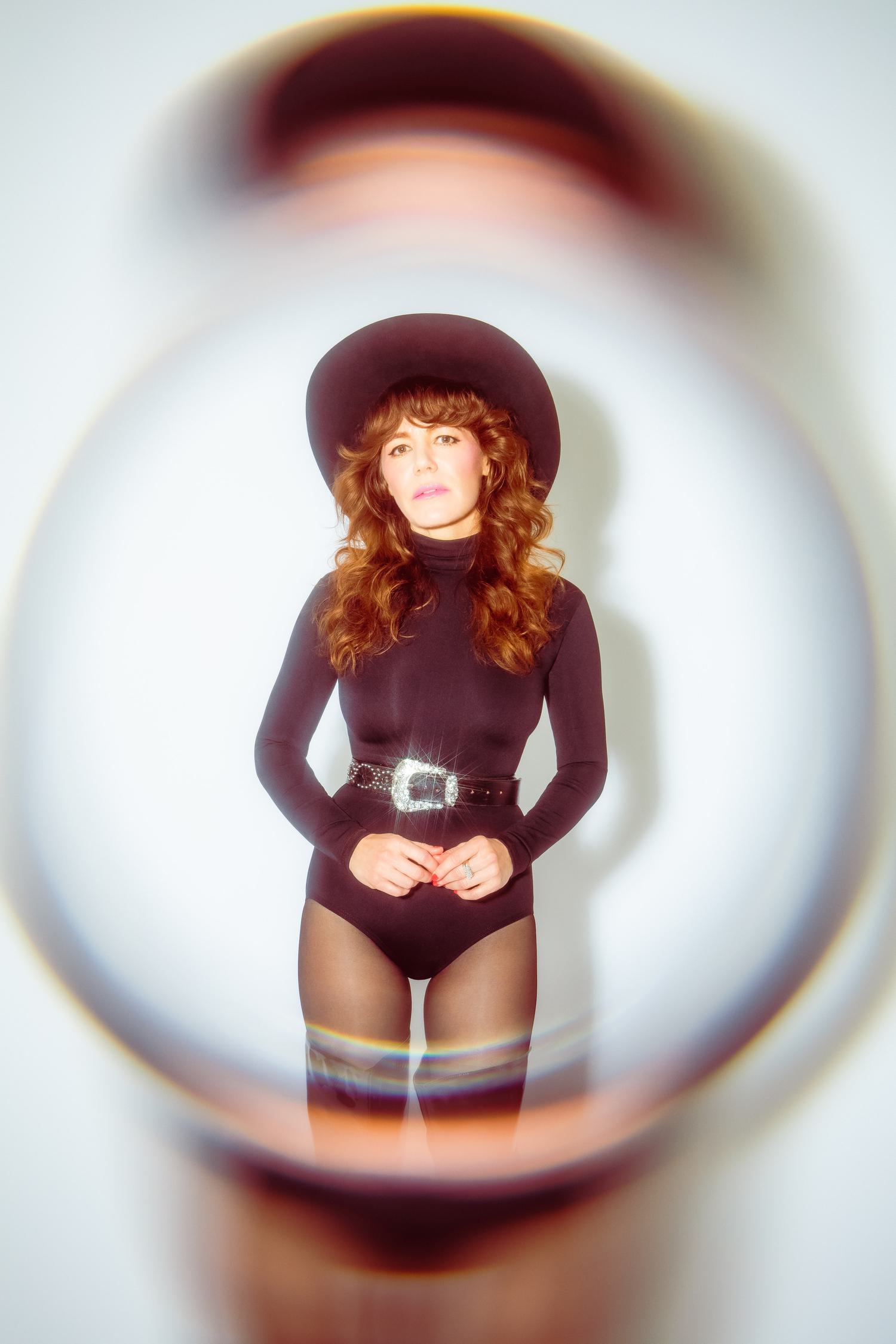 Such is the case with most established artists working on new material, the world shutting down inevitably played a part in the journey to and creation of Joy'All, but we'll get to that shortly. For now, I wonder what a typical day in Nashville looks like for Lewis: "Well, as of late, because I'm getting into interviews and promo, I wake up in the morning, take the dog out, make some coffee, get myself together, do a couple of Zooms. Clean the house, take out the garbage, clean the windows, fix a bunch of shit that constantly breaks when you're busy doing other stuff. I have this skylight and it shattered. Yesterday I had to trace the glass, put the pieces in the car, go order the glass. But I'm friends with the lady who runs the glass shop, so we shop the shit, share doggy photos. So, I'm starting to get busy. And this is after doing absolutely nothing for probably six months."

Does she miss the "absolutely nothing" or is this perfectly fine as it is now?
"That's a beautiful little line there: do you miss the absolutely nothing? Absolutely. I loved it. When you're a performer, there's always this underlying little bit of anxiety being on tour and just knowing that you're playing shows and you're standing up in front of a lot of people, and sometimes you just don't feel like that. There are just nerves. So, to have all of that wiped from the schedule, I feel like my nervous system, for the first time since I was a little kid, just calmed down because there was nothing on the books."
While not all of the tracks that make up Joy'All came about this way, a few of the songs primarily stemmed from a virtual song-writing workshop set up by Lewis' previous collaborator, Beck. These include "Puppy and a Truck", "Love Feel", "Chain of Tears" and "Balcony". The last of those Lewis describes as "the most pandemic-centred song. It's about meeting up with your friends, sharing a meal, either in real life or in the afterlife."

"It was spring 2021," she says of the virtual sessions. "I was in Nashville and Beck emailed me asking if I wanted to participate. He'd asked me over the years to be a part of another song-writing workshop and the Record Club, where he would get a bunch of musicians together to cover a record in person. I had always been a little shy to do those things. So, this time I thought, fuck it, I have nothing else going on. And I had half of a record written and I wasn't really writing to record. I didn't really have anything in mind, but the workshop was so fun and productive that I ended up writing the second half of the record. Every day a new assignment would come in. There were probably 10 of us on this email thread and we would all write for the assignment and then write, record and send to the group in 24 hours. So, not only did I get to have the deadline, which is always really good for getting shit done, but I got to witness the other people's process, which is really what I'm most interested in, in art in general.
"I just read Stephen King's On Writing. So good! How do you do what you do? Do you have a desk? Do you sit at your desk every day? Do you spend four hours in the morning writing? Do you drink and then write? Do you smoke weed and then write? How do you do this thing that seems so mystical, but yet it requires such a work ethic. There's this magic and then you have to do the hard work. You have to do the homework to get it done. I don't know anyone who just magically makes… well, actually maybe I do. Damn them!"
I can't help but wonder who the mysterious magic-maker is. "No one you would know," she answers with a laugh. As long as it's not an A.I. bot, I respond back. "Oh God, no! I think new tech is really interesting and I love autotune as another arrow, another tool to use to make art. But [tech] in lieu of human beings is a whole other subject." She shudders. "Weird!"
Other actual human beings very much helped make this new record, including Nashville-based producer Dave Cobb, with whom Lewis collaborated for the first time. "After the song-writing workshop," Lewis says, "I went to visit [the band] Lucius in the studio. They were making a disco record with Dave and Brandi Carlisle. Meeting Dave, we hit it off. And with Lucius, I assumed they were making an Americana record, but they weren't. With what I had known about Dave so far, working with Brandi and Jason Isbell, what he's actually doing over there is way broader. So, I got Dave's number at the studio and I thought, well, maybe I'll just text him these songs that I wrote for the Beck thing. And I just sent him some of my demos that I made on my phone and, and I said, "Hey, do you want to record these
Apparently, he absolutely did. "Dave's a very busy man. He had two or three weeks in his schedule pretty soon thereafter, maybe a month or two later. And I thought again, just how I ended up in Nashville is like following the breadcrumbs. I didn't have a plan to be there. I had always wanted to live in New York since I was a kid, but Nashville, I didn't expect that. And then I didn't think I was going to make a record down there. And I did. And it was so cool to get in my truck every day and drive down to Music Row, turn onto Chet Atkins Place and pull up in my new hometown and to this iconic studio and do my job. I felt similarly working at Capital Studio B, making On the Line, pulling up and my name was at the gate. "Jenny Lewis, right this way, we have a parking spot for you." Wow, I'm a real musician!"
Aside from just the speed of it, the recording process was quite different to On the Line: "You come into the studio, there's a little couch area, you sit down with the musicians and [Cobb] has an amazing house band and you play the song down. He's a great guitar player, as well, and percussionist. So, I would just play the song down and we'd talk about the key and the arrangement and do some notations and maybe take it up a couple steps or look at the song. And then pretty quickly, we'd go on the floor and just cut it live with Dave playing. It was just the four of us. On the Line was a piano record. The idea was that I could go to the Chateau Vermont and play all the songs on the piano by myself. Whereas these songs, they're guitar songs. So, I cut them all on acoustic guitar."
"I feel very comfortable in my craft. And I feel really good about being able to do this for my job."
(J.L.)
Released in November 2021 (although it's only just gotten an official music video in the last few months), "Puppy and a Truck" was the first track from the eventual Joy'All track list that was released for public consumption: a wistful song about the unconditional love that can only come with a dog and a reliable, personal means of transport. It strikes me as perhaps the most conversational song Lewis has released to date.

"Yes, I would agree with you", she says. "And I think my song-writing has moved more in that direction over the years. I love writers like John Prine and he's very conversational, yet very colourful. It's finding this voice that feels like my poetry or my speaking voice or a chat. 'Puppy and a Truck' was the first song from the songwriter's workshop and it was free form. That was the first welcome to the camp: write a song and then tomorrow we'll give you a prompt. So, I really was addressing the group of artists, my peers. And so, when you're communicating to your people and your community, it felt very direct in a way, like I was talking directly to them."
"It feels like a culmination of all of my solo work in a way," Lewis says of the wider album. "It feels the most like [2006 album] Rabbit Fur Coat in the way we recorded it. The other ones took a bit longer and went through these permutations, whereas this one's pretty pure in that you can feel the music in the room and it's pretty stripped back."
When I ask if the wider theme of Joy'All is clear to her yet, she succinctly replies, with a grin: "Joy… despite."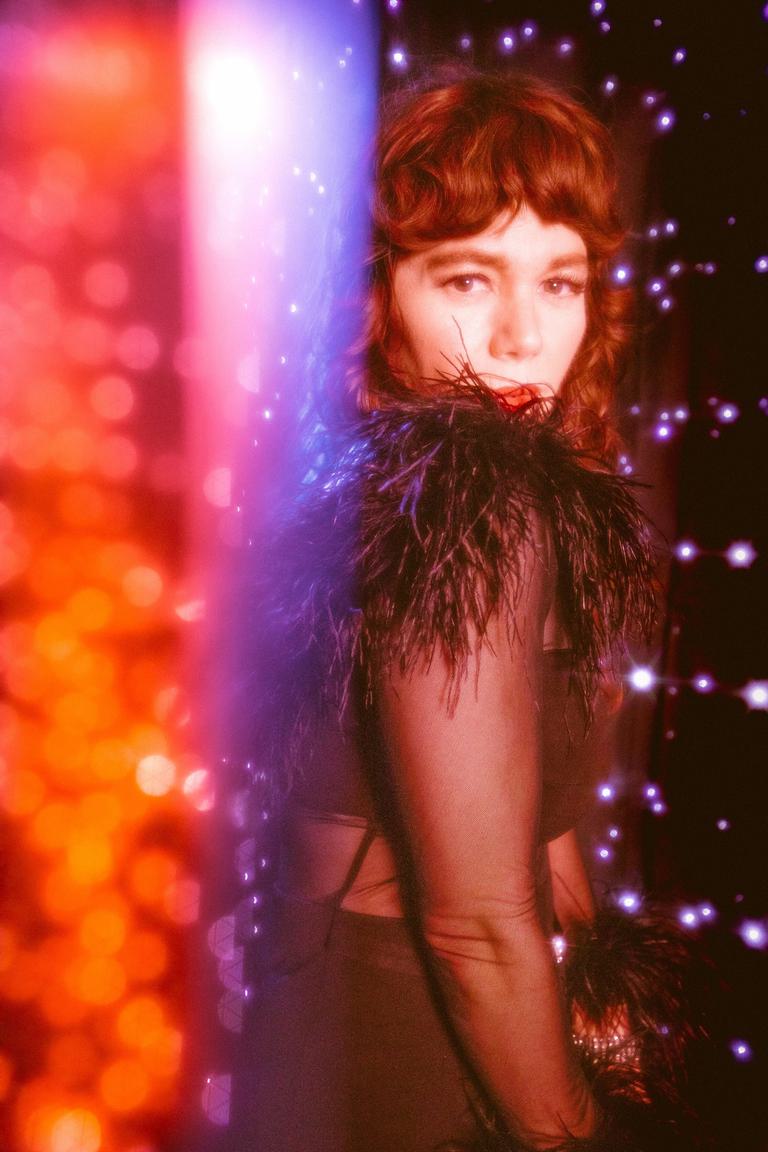 A collection of soulful, sometimes tragicomic, definitely hypnotic songs, Joy'All flirts with many genres and narrative rabbit holes. It also flirts a lot with flirting itself. Songs likes "Cherry Baby" and "Giddy Up" seem built around feelings of wanting a prospective sexual partner to just hurry the fuck up and make a move to calm the tension: "Here's the thing / I've been waiting around patiently / I'm not paranoid / But I'm not not." Opening track "Psychos", meanwhile, has a lyric that seems destined to be a popular shirt slogan: "I'm not a psycho / I'm just trying to get laid."
Lewis recently tweeted that, "Joy'all is basically me writing all your tinder bios 4 U." So, what's been her own experience with the dreaded apps? "I'm only on one and I've only had one IRL meetup," she says with a laugh. "It was interesting. I learned a lot. Not the one, but I understood just the value of going out and dating. And having come out of this isolation, just to take a chance and go meet someone and have a conversation and maybe even a smooch is very valuable. I think it's more just voyeuristic, seeing what people are up to rather than actually meeting someone. I don't even know if I want to be in a relationship. I was in a long-term thing for my twenties and my thirties [with singer/songwriter Johnathan Rice], so I wanted to go out and be an autonomous artist and human being. And so, it's more just seeing what's out there. I'm open to whatever is going to happen next, but I'm not really in a rush to get into anything serious."
Looping back to "Psychos", Lewis says it opens the album because "it feels like a mission statement. Ordering a record is interesting. I usually consult a couple of my friends for their advice and I didn't on this one. I always send my records to Ben Gibbard. He has the greatest ideas because Ben is such an attentive, wonderful friend and smart. I sent him [2008 album] Acid Tongue and he said that [the title track] should open the record. Instead, I went with 'Black Sand'. But I think he was right. I was convinced that 'Black Sand' should open the record and ultimately, you're beholden to the moment when you're an artist and you can't redo. But [Joy'all] was very private. Aside from the songwriting workshop, it just felt like I wasn't really going out. I wasn't seeing my friends. I didn't share it with anyone."

Was that a conscious choice at a certain point? "I think my life has just been simplified a bit. My circle of friends has gotten smaller. I think the pandemic sort of cut the fat. My friends that have been my friends for a really long time have stuck around and I've got a couple new ones, but really, it's a pretty tight group of people and we weren't in the same city for the most part."
One of the new friends would be Bobby Rhubarb, Lewis' dog gifted to her, early in the pandemic, by Chicago rapper Serengeti [real name David Cohn]. "We met at a festival in 2018 that the Dessners and Justin Vernon put on," says Lewis, "where hundreds of artists lived in a hotel in Berlin, all inclusive, and collaborated on mini sets. And then we put a festival on over the weekend. We put on these little sets where if you bought a ticket, you didn't know if you were going to get avant-garde trumpet with dance or a one-on-one show with Justin Vernon.

"Dave and I met sort of Freaks and Geeks-style because it felt like high school again. I was by myself and we met at the mess hall and became fast friends. And then in 2020, we made some music with each other back and forth. I made some tracks and with our other friend from Minnesota, Andrew Broder, we produced an EP. And then when the world shut down, there were probably five people that I talked to regularly and FaceTimed with, and Dave was one of them. And he said, 'Hey Jay, you want a dog? You might need a dog.' He was in Chicago. I was in Nashville. He's like, 'Just let me know and I'll bring you a dog.'
"So, he brought Bobby Rhubarb into my life. She's a very soulful presence and loyal."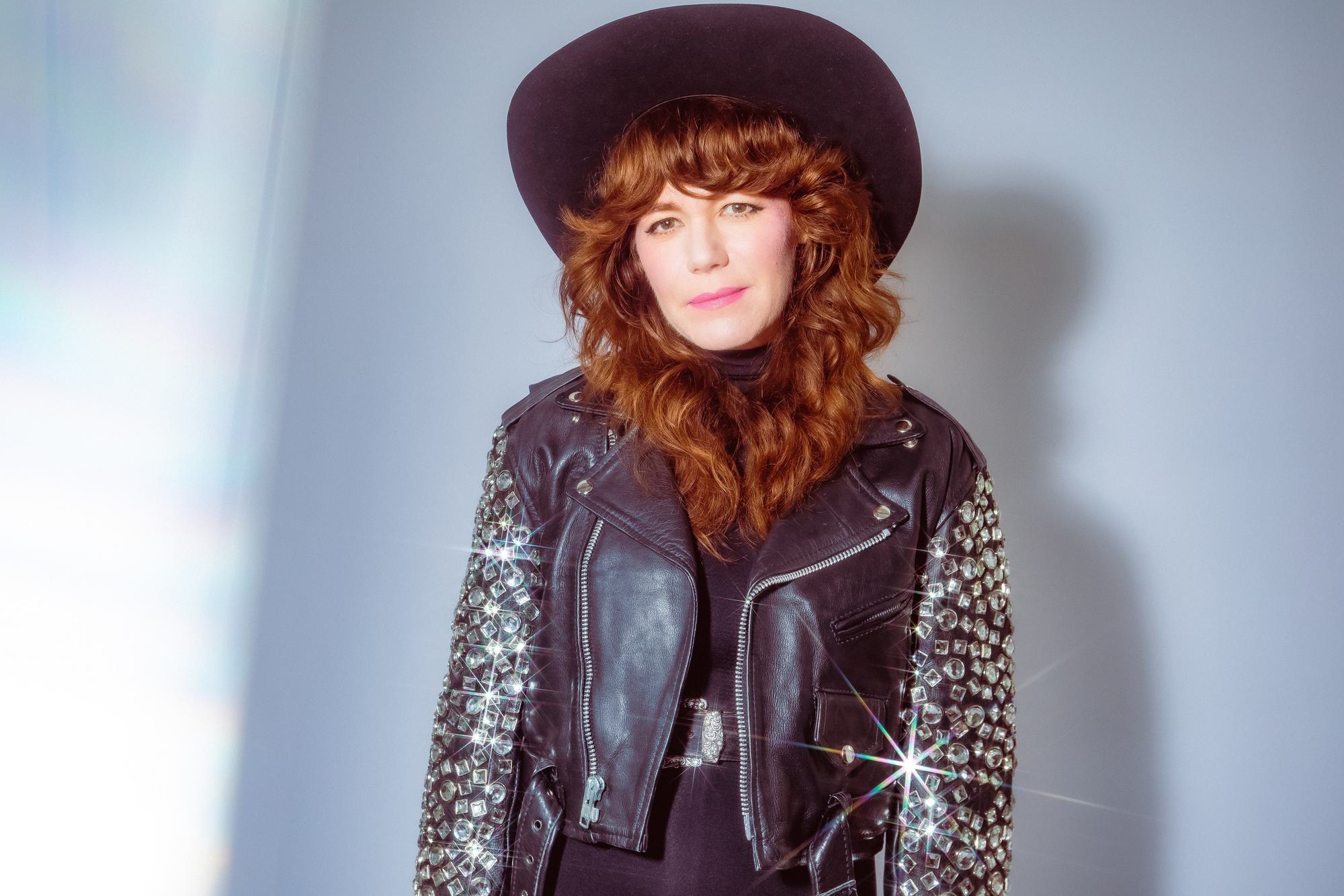 Bobby Rhubarb went on the road with Lewis when she opened for Harry Styles on his 2021 tour. The belated music video for "Puppy and a Truck" collects footage of those performances, and also features Styles in a potential furry-bait cameo at the end, when he's revealed to have been in a dog costume seen throughout the video. "Harry did give [Bobby Rhubarb] some very sweet doggy treats and toys," Lewis tells me of the tour.

"I assumed no one knew who I was," she says of picking a setlist for shows where the general audience demographic was, in all likelihood, probably not going to recognise her name, yet alone a song from her 20-plus-year recording career. "We walked out to this Frankie Reyes record, which I am completely obsessed with and I played it before every show for On the Line as pre-show music. Frankie Reyes' Boleros Valses y Mas, check it out. It's awesome. Instrumental midi-keyboard music; this weird, almost circus-y sound. So, it was playing this Frankie Reyes song with the screens saying, 'Who the F is Jenny Lewis?' And we walked out there and I played what I wanted to because it didn't really matter. I tried to play songs that were appropriate for everyone. I played a lot of new songs because that's what I wanted to do. I played 'Puppy and a Truck' and by the second night, everyone knew the words and they had signs that said, 'We're here for Bobby Rhubarb'."

Lewis will be back on the road in America again soon to support Joy'all, though also touring later this year with The Postal Service, her indie pop supergroup with Ben Gibbard and Jimmy Tamborello, to mark the 20th anniversary of what's still their only album, Give Up: "That record is just so good. I just love it. When I even think about us playing 'The District [Sleeps Alone Tonight]', I get the chills. It's going to be insane."

"I love it out there," she says of a return to touring life. "I'm totally designed for it. My parents were touring musicians, my grandfather and grandmother were both on vaudeville and did that Borscht Belt circuit. The only time that it's challenging is when you're not feeling well, which just happens. This is back pre-Covid, but in the Rilo Kiley van days, if you had 101 [degree] fever, you still played the show. You didn't cancel. You couldn't afford to not play the show and put gas in the tank or whatever. That can be true hell if you feel like shit. So, I try to not drink too much and not smoke too much weed. Doing the edibles and getting a little exercise that's not on-stage exercise. Getting my cardio during my show does not count!

"I feel very comfortable in my craft. And I feel really good about being able to do this for my job. I'm really grateful, and I'm not just saying that. It's amazing that I'm a working artist and a writer and I get to keep doing this."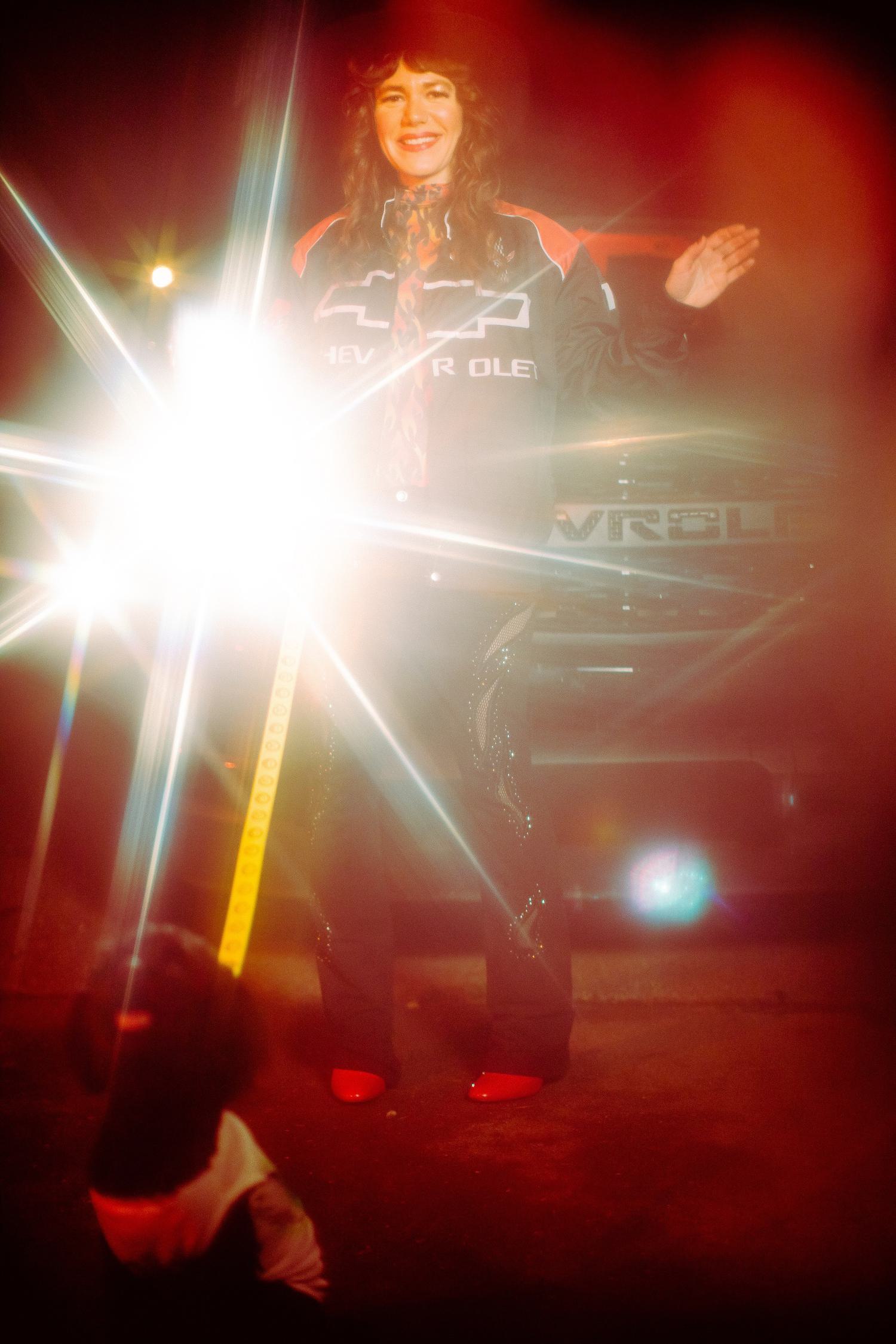 As our time's wrapping up, I want to go on a tangent about something only briefly touched on in our 2019 interview, about former actor Lewis remaining a "deep film nerd." So, what's she been watching lately?

"The Criterion Channel is on constantly in my house," she says. "Their collection is insane. I put on a lot of Sun-Ra films and avant-garde jazz stuff, and westerns. I also became obsessed with Ryan Murphy during the pandemic and watched almost everything, except Nip/Tuck and Glee. Every American Horror Story, which I think are so amazing and so well done. And I watched every season of Fargo. There's so much great TV. I don't watch any mainstream reality or superhero stuff. Marvel, that stuff's not for me."

Given Lewis' own connection to the San Fernando Valley of Los Angeles County, I'm particularly keen to hear what she thought of Licorice Pizza [2021], the Alana Haim-led love letter of sorts to 'the Valley'. "I loved it," she replies. "And I love Paul Thomas Anderson. Inherent Vice has become one of my favourite movies. I've watched it 30 times. The Master is a masterpiece. And Licorice Pizza, if you're from the Valley, really resonates. I definitely encountered some folks who didn't grow up in the Valley, who didn't necessarily get it. I thought Alana Haim did an amazing job. I'm friends with the family and I was just so proud of her. And that film is for me. I am the perfect audience for Licorice Pizza. And I'd love to work with Paul."

It's unclear if she means a return to acting there, but Lewis already has a proven track record with writing tracks for movies: "I've scored two indie films [Very Good Girls, 2013, and Song One, 2014] and written for a Disney movie [Bolt, 2008]. I wrote a song that Meryl Streep sang, with Jonathan [Rice], my ex-partner. I love the challenge of that and I love the collaborative process of filmmaking. I was a kid actor, so it wasn't very cool. You don't get a lot of respect when you're a struggling actor. But when you're writing music for a film, you get so much respect. It's crazy. We went on the set for Ricki and the Flash [2015], which was Jonathan Demme's last [fiction] film…"

I interrupt to mention that the late Demme is one of my favourite filmmakers. "He's the best. I miss him. Wonderful, wonderful person. What a loss, and what a gift to be in his presence. Such a nurturing artist. He brought us onto that project and we got to visit the set and meet Meryl Streep, who was so warm and kind and smart and involved in the process. We were collaborating with her and Jonathan and sending these songs in. That was an amazing experience. Scoring a film is really hard because I'm not a tech person. I don't work Pro Tools, but I am writing all the parts and demoing on my phone. So, it was hard to get the idea across without going in the proper studio."
I wonder if she has a favourite of Demme's films. "I mean, what do you think?"

Stop Making Sense?
"Nope."

Something Wild?
"Nope."

Ricki and the Flash?
"No, go back. Go back. What's the one?"

The Silence of the Lambs?
"Abso-fucking-lutely! Masterpiece. Flippin' masterpiece. Jonathan told me a story about the song in the scene with "Would you fuck me? Because I'd fuck me", which is [a line] in a Rilo Kiley song ["Glendora"]. I forgot that reference until now, honestly. Anyway, Jonathan was getting into a cab and when he got in, the driver said, "Hey, I play music." And she played him this demo. And he used it. That's the song from that scene: "Goodbye Horses" [by Q Lazzarus].

"Can you imagine an artist like Jonathan? Eyes and ears are just open. I feel like those are the signs in the universe when you're an artist. He found that song, which is one of the most magical songs ever recorded." Once again, as it always seems to be with Lewis and her collaborators, there's that matter of serendipity once more.