22-year old Iris is Norway's brightest popstar-in-waiting; an insightful and talented songwriter with a knack for coming-of-age pop that radiates relatability. Wrapped up in sound that fizzes with mood and ambience, she's the latest protege of Made Management - and while she sits comfortably next to Made alumni Aurora and Sigrid, Iris is set to occupy a space entirely of her own.
Born Vilde Iris Hartveit Kolltveit in Arna - a suburb to the west of Bergen, Iris was the youngest of five siblings. "Arna was a very safe place to grow up in," she tells me when we meet during Trondheim Calling, where she's performing live for the first time. "It's a place where everyone is related and everybody knows everyone."
She benefitted from her music-loving family's record collection and a father who played in bands when she was little and sang in the local choir. Papa Kolltveit took her to see Metallica as a child. "My brothers also introduced me to a lot of hip hop: Biggie, Tupac," she explains, "but it was my parents who played me softer stuff: Leonard Cohen, Bob Dylan, Joni Mitchell. There was always music playing."
An energetic child, she embraced dancing and theatre as much as music but before becoming Iris, her first experiments were sprawling, chorusless a cappellas she'd record onto a cellphone. "I thought I'd be a singer/songwriter. Those first songs were long stories that lasted for ten minutes. I was listening to Damien Rice a lot so I was very emotional and very sad!"
Turning away from a potential medical career, Iris studied music in Bergen and formed indie duo Hage with her best friend Veronika Heilund in 2014. "Veronika showed me how you can make fun music. It was like a new world," she says. Her songwriting now had an outlet and the duo saw some success with single "The Taste" the following year but the woman who would become Iris was burning to sing her own songs. While the classically-trained pianist Heilund was away touring as session musician, Iris had more and more time on her own to compose and started to find her own voice as a vocalist and songwriter. "I loved writing so much and I couldn't keep putting my words in Veronika's mouth," she says. "I'd gotten so much experience from the project and we both felt ready to move on."
Enter Made Management: one of Norway's foremost agencies for pop talent had already struck gold with Aurora by the time Iris was on their radar. Sigrid's career was also on the ascent, with a BBC Sound of 2018 award on the horizon. A planned three-month-trip to Paris to work and live for a time had to be cut short as Made needed her back in Bergen but France still proved to be a catalyst for her nascent songwriting. Heading to Paris with "a soundcard and a tiny guitar and a very shitty microphone", Iris alternated farm-work in the French countryside with weekend trips to the capital. The first time she'd lived abroad in her life, the experience of being a voyeur of city life gave her songs an added dimension of reflection and solitude. "Everything was both very scary and very new but it was the most amazing thing I've ever done," she tells me. "I had to live in an old farmer's house, in a bunk bed in his son's bedroom. It was a really special place to be and I had something to work towards,"
When she returned from Paris, Made paired her with producer Askjell Solstrand at Lydriket Studio - a development space for the management company to work with potential signings. Sigrid was here two years back, cutting the songs here that would convince Made she was heading for something big. "The development studio environment means that as producers, we have had the chance to be on a project really early in the process," Solstrand tells me, "which has meant investing a lot of time for little pay - but definitely getting benefits in the long run."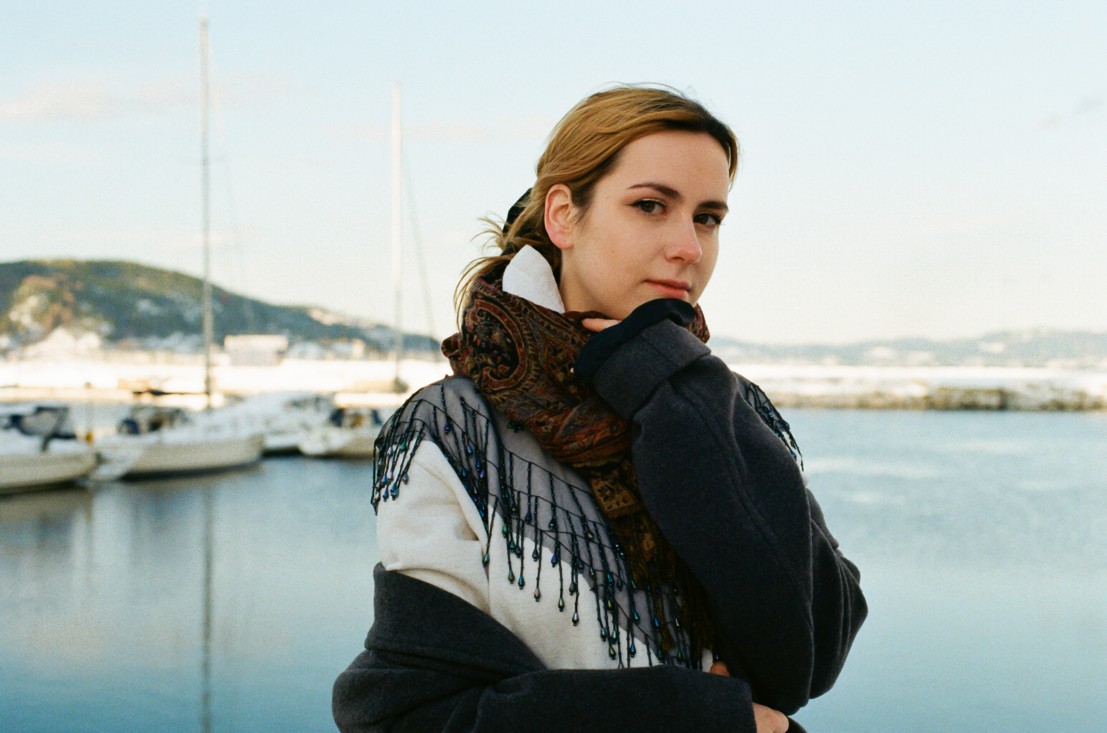 A few years her senior, Solstrand actually went the same high school as Kolltveit and the two shared friends. They started writing "From Inside A Car" - Iris' debut single - during their third session together at the end of 2017. "It was a very special session in many ways, and also ended up as an equally very special piece of music," he explains. Drawn from lyrics she'd put together during her Paris trips, Solstrand tells me gleefully how Iris improvised the chorus in one go: "She'd suddenly come up with incredible melodies, or do some beautiful phrasing with a soft falsetto that just left me with goosebumps."
"That's kind of when you know that somebody can, and should be an artist, when they convey honesty and emotion with their voice, have a beautiful mind, and an interesting personality."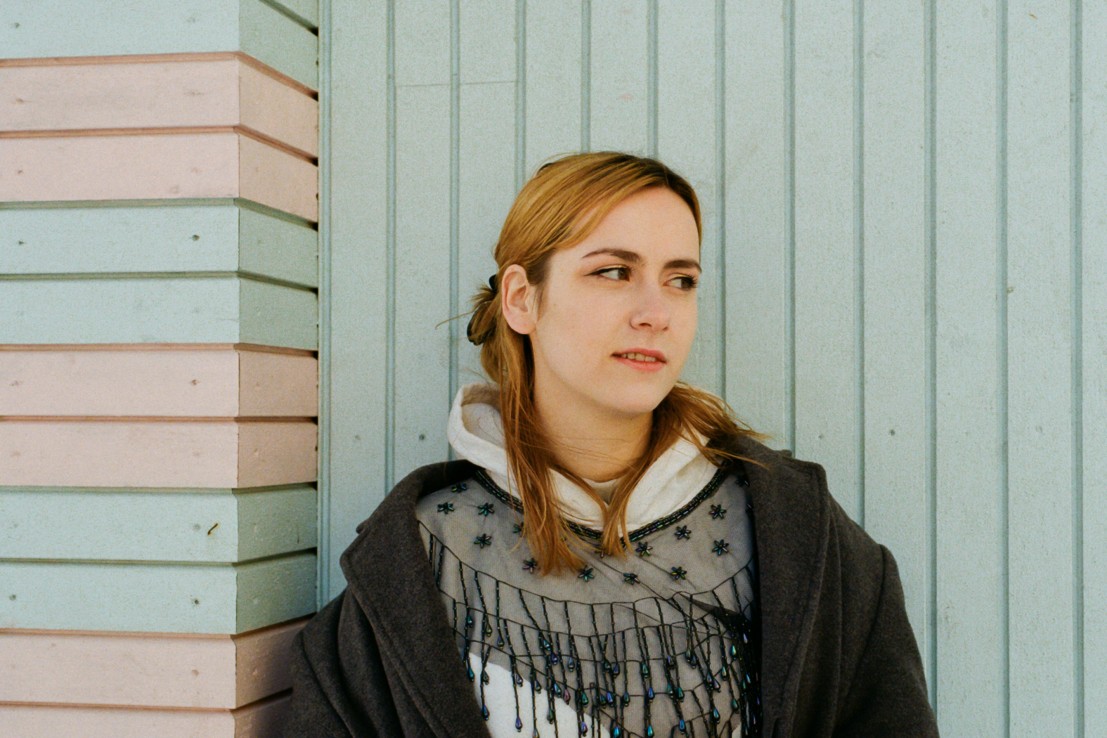 "She has developed soooo, sooo much," he adds, "slowly and steadily getting more and more confident, and it's just a joy to behold."
She came to London for the first time in March last year to do more writing, heading to the same spot each day (East London's infamous Book Club) after stretches in the studio. As the cafe-goers filtered out and a clubbier crowd took over the place, she found herself flush with more inspiration: "Those nights sitting in the corner at the Book Club I wrote every thought down," she says. "I was fascinated with the people. All of them were looking for something. I felt so much compassion for them, because in my head they really just wanted to be loved! Some of them seemed pretty broken. Maybe I just put my emotions on them, but they felt so real, they had all these needs and dreams, and they were so whole in themselves."
What else did she learn there? "To feel safe enough to tell the people I was working with what I needed: space to think or go for a walk. And to trust them to understand my vision. To be open and never be too proud. I've been very used to working alone and getting stuck on a vision: this is how it has to be. I've learned to let go because it might make it better."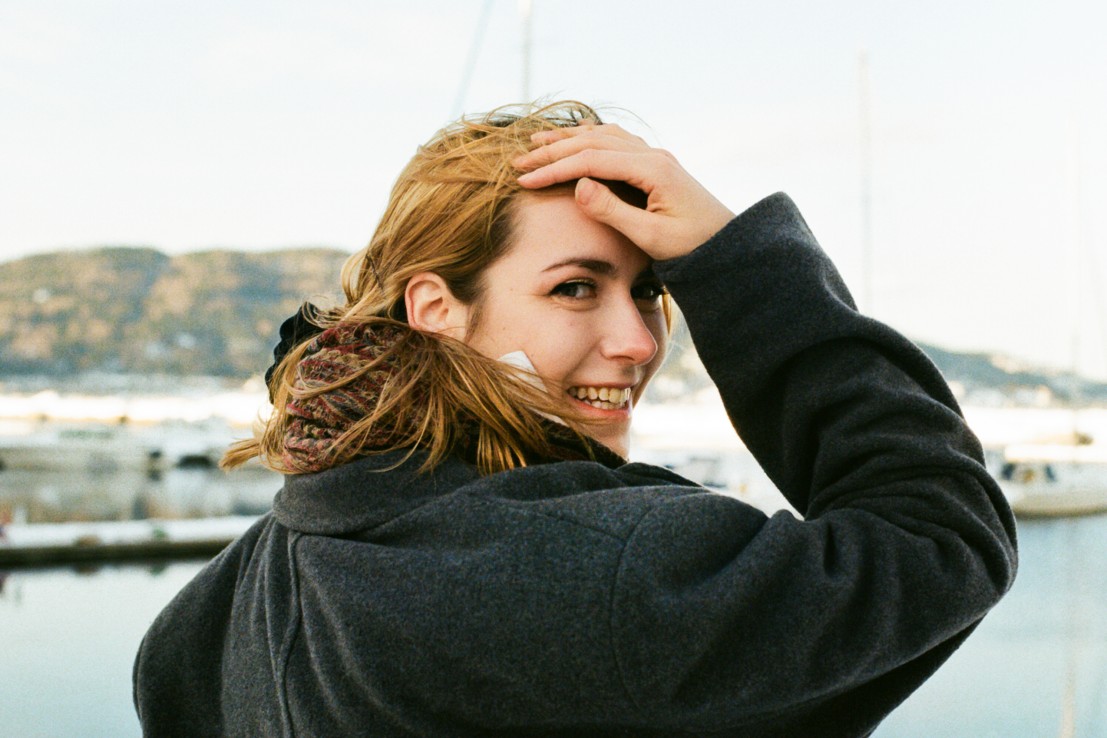 Her first solo shows - one either side of our conversation - prove to be a highlight of the festival but it could have gone so wrong. "I used to have a lot of stage fright which was difficult because I went to a music school - and I had to get people to close their eyes when I performed," she tells me. "I went for therapy: they would 'knock' on my skin and I would become really calm. I've come really far from that but sometimes it still happens and I just shut down and can't sing. Either I'm not going to be able to make a sound or it's going to be the most amazing time ever".
New single "Hanging Around You/Crackers" is another Solstrand production in collaboration with Verdensrommet's Vetle Junker and Iris, leading up to a debut EP later this year. Pushing the mood into a less hazy place than "From Inside A Car", it sees Iris flex her vocal away from an understated space into resolutely poppier territory. "It's a song about the frustration you feel getting caught up in self-destructive behaviours," she says, "and the first of my songs where I felt I was making something fun and honest in a new way." She produced the song herself before Junker and Solstrand got involved, working on it in her bedroom eating crackers.
Up next is an appearance at The Great Escape in May - and an eventual debut album. "Of course it's the biggest thing for me," she says, " but the EP comes first."
"It feels like I'm ten years older. This year has been so intense, I've been working so hard and I feel so much stronger, yet I am also very blind. I have no idea what I'm doing. I feel very different. My mother would say I'm the same, but I think I've changed – into something better, I hope."