You can usually find Jon Hopkins in his shared studio, nestled among old garages and elevated washing lines full of clothing in residential East London.
Every few minutes, a DLR train flies shudders past at the foot of the road and as I approach the door, there's the tinkle of an ice cream van in the near-distance. In the communal lounge inside, a hot air balloon hangs from the roof. There's a ghetto blaster sitting on the mantelpiece and an old Singer sewing machine on a shelf. The chest of drawers last seen on the front cover of the Honest Words EP Hopkins made with King Creosote a couple of years back sits pride of place. Each of the 27 coloured drawers, I'm told, has one slot – and one slot only – that it will fit it.
Hopkins ushers me into his tiny studio, smiling and relaxed. He cracks open a Camden Pale Ale. "It's great to see the local breweries doing well," he says, before almost apologetically offering me a bottle of Cobra "That ice cream man has worked out that if he goes past at a certain time he'll usually sell ice creams to us,"
The studio itself is a box-room filled with keyboards and recording equipment. It's here that Hopkins spent nine months recording Immunity, his immaculate new record. It's heavier than almost anything he's recorded before: chaotic in parts, lovely in others, much like the studio that bore it. Perhaps appropriately then, a recording of Hopkins closing the studio door is the first sound on the album.
"There's another sound on the record that I really wanted to get in there too," he tells me, warming to the topic. "It was recorded the night I finished it, the night before mastering. It was about 3am and I'd made the last tweaks and committed to it.
"I just went outside and recorded the noise at that time. It's nocturnal city life – there's not really much going on – there's the odd car in the distance. But the little field recorder I have picks up everything: my own footsteps, the tiniest breath of wind, even a bird flapping past. It's on the track 'Sun Harmonics', right at the end. There's a two-minute period of noise and it's amazing. I love putting a document of an exact period of time that the record was put to bed."
This typifies Hopkins' music and his approach to making it. His sound exists where the organic and synthetic worlds meet – a thread that's been sewn through his back catalogue of solo records and collaborations. Elsewhere on the record you can hear a recording he made of fireworks he made from last year's Olympics, and the genesis of the track 'We Disappear' came when he noticed himself idly drumming out a beat on the table with a pen.
"I thought: 'that's cool', and recorded it on my phone, took that recording, started playing keyboards over it and that was it."
It's usual for his tracks to emerge spontaneously. He's loath to sit down to actually write a song, preferring instead to mess about on the piano or "fuck about with a synth". He explains,"Laptop for me is a way of capturing and then processing and arranging things but the actual sounds have to come from all these things behind you now, or a real world thing"
Hopkins works on instinct alone and while there's a definite arc on Immunity, he only started piecing together the concept after four months of working on the tracks. His solo work has always resulted in hearty, if limited to certain channels, critical praise and the respect of his musical peers, Immunity has been the first of his records to tickle the consciousness of the masses. He's understandably pleased.
"It's been really nice to have people understand what I was trying to do," he beams, sitting opposite on a swivel chair, returning to his Pale Ale periodically. "I couldn't be happier. For me the concern is, for this kind of music, it's easy to let it go ignored. That's what happened with the previous ones and I'm used to it – I've generally been fine with it. You just do it and it finds an audience very gradually over a few years. But this time, getting reviewed well means a lot of people have discovered it quicker, it makes the opportunities wider for me to do better shows and be more experimental with what I'm doing on stage, play to more people and travel more. There's nothing bad that comes of it."
His show at London's Village Underground on a damp Wednesday in June was a perfect case in point of the "opportunities" he speaks of. The venue was heaving, the audience a mixture of bookish folkies, skinny-jeaned hipsters, seasoned clubbers and a helluva lot of journalists. Hopkins nearly took the roof of the place: delivering Immunity in its entirety, viciously and definitively. Some looked bemused at the depth of the most techno elements of the set. Most just joined in.
There's no doubt that Hopkins' work has become more aggressive as he's progressed. The title track of 'Insides', his last album, is possibly the darkest thing he's put to tape, while Monsters OST is laden with anxious moments. It's a course that he's taken deliberately, partly in response to earlier attempts to pigeonhole his music as "chillout".
He explains: "I was put into that chillout bracket by the 20 or so people that knew my stuff which used to drive me mad… providing stuff for relaxation purposes. It was never my intention. I wanted to make things that are emotionally powerful in some way. I think it doesn't matter what genre it's in. Insides was me wrestling with… not purposely trying to make a point, that I'm not 'Mr. Chillout', but specifically trying to explore some of the darker areas I'd been interested and all that had been going on in my head, trying to push away from inoffensive, soft sounds I'd used before.
"Whilst it's got a heaviness to it, Infinity is a less dark record than parts of Insides. Insides is a cathartic experience to listen to, for me it was trying to represent the hardest parts I've experienced in my life. Immunity is far more about creating a hypnotic space for people to enjoy it."
This aggression, though, has taken a backseat for most of the collaborative work Hopkins has done. He's toured with Coldplay; made the excellent Small Craft On A Milk Sea with Brian Eno (who he describes as a "hero") and recorded a number of individual covers or remixes that are lessons in deconstruction (the most notable being last year's pared-back piano version of Luke Abbott's 'Modern Driveway' and his heartbreaking recent collaboration with Wild Beasts' Hayden Thorpe on 'Goodbye Horses', on the twenty-fifth anniversary of its original recording by Q Lazzarus).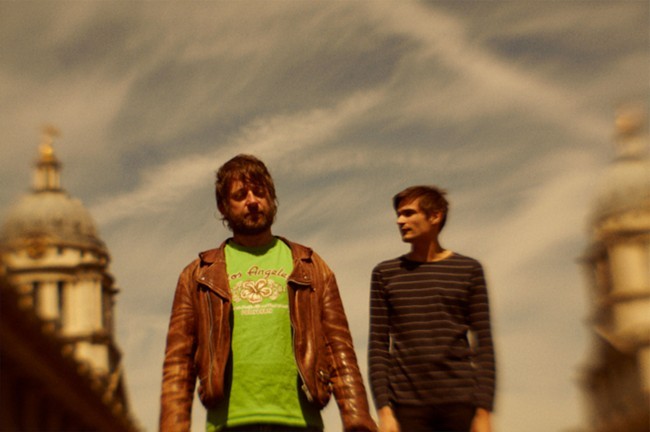 Arguably, though, it's Hopkins' work with Kenny Anderson (aka King Creosote) that shows him at his most anatomistic. The pair secured a Mercury nomination for the sublime Diamond Mine in 2011. "I love his voice," Hopkins says, "so I went to introduce myself at a gig about ten years ago. I asked him to give me a CDR with a bit of vocal so I could do a remix and that's how it all happened, it was organic after that.
"We have a great working relationship where I don't question the topline melody or the lyrics and he doesn't question the arrangement and production. I deal with my bit and he deals with his bit and it just works."
They plan on recording a new record together in 2014, once they find the time ("I really want to make something special with him. I've got some great ideas already."). Between now and then though, Hopkins has a lot to do. He's got a full solo tour and later in the year, the soundtrack to the new Kevin MacDonald film, How I Live Now, which he says he's "really proud of" will see the light of day.
For a man with so many plates spinning, it's difficult to know when Jon Hopkins will be able to dedicate himself to another solo record. The last one didn't take four years to record, he assures me, that's just how long it took him to fit it into his schedule. Here's hoping we hear something under his own name emanating from this cluttered little alcove in East London before 2017.
Immumity is out now on Domino.