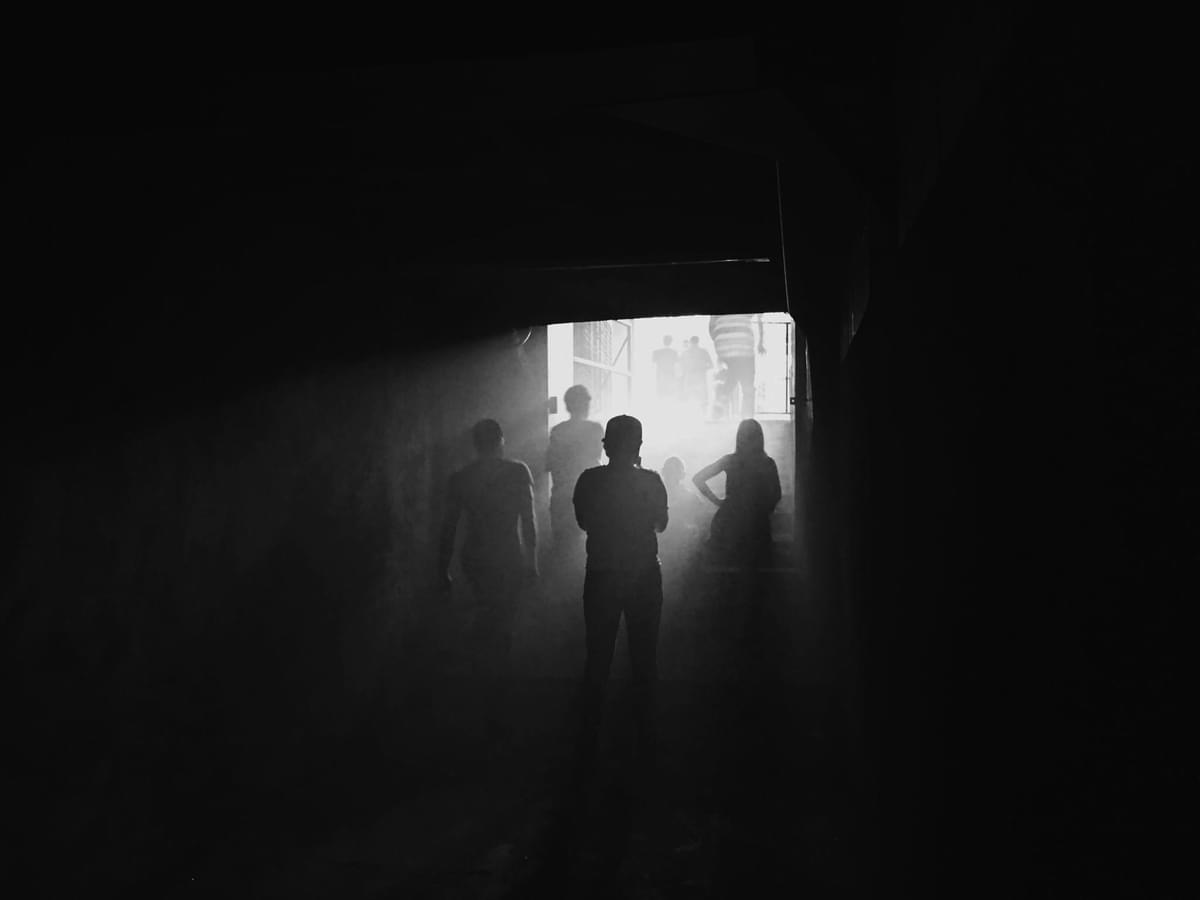 How voices raised on the dance floor can be the soundtrack for liberation
26 May 2023, 09:00
The founder of Tbilisi's largest nightclub – queer techno space Bassiani – tell Jasleen Dhindsa how it laid the foundations for a cultural revolution in Georgia.
Naja Orashvili was only a child when she first went to a nightclub.
In the 90s, the wars that followed the collapse of the Soviet Union had pulled Georgia into total political and economic ruin, as Orashvili recalls, "the streets of Tbilisi were full of criminal gangs, and there was not a single safe spot anywhere."
The club Orashvili and her father went to was only small, but provided immeasurable shelter for those who wanted to run away and break free from the daily disasters in Tbilisi. It was also the most life changing experience for her to date, "it felt like I entered a totally new, magical world that I had never left since."

For Orashvili, nightclubs hold an invisible, and irrepressible spirit, transforming the lives of the individuals who dare to enter, "years passed; I'm now 40 years old, and I spend every weekend in the club, and still, every night is an incomparable experience."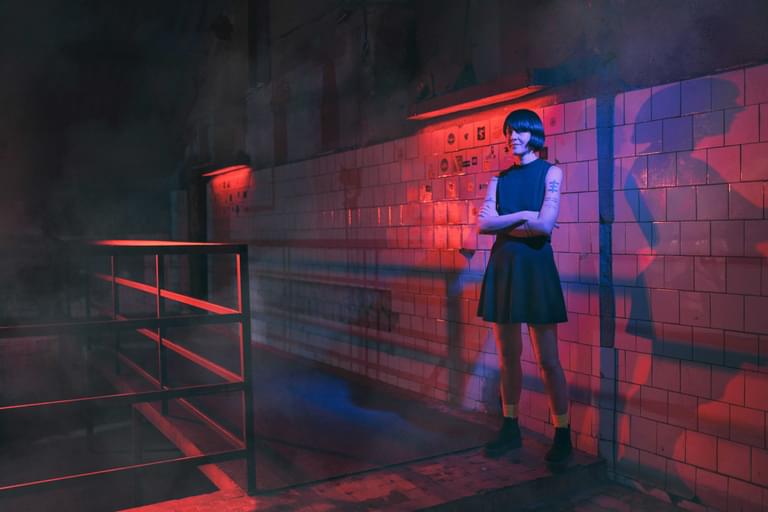 Naja Orashvili
In 2014 she co-founded Bassiani, Tbilisi's largest nightclub, situated in the building of the city's largest sports venue, the Dinamo Arena. Utilising a disused swimming pool as the main dancefloor, the club since its inception has faced incomprehensible challenges, but still remains remarkably undefeated, spearheading an essential cultural shift within Georgian society.

Taking its name from the 12th-century Battle of Basiani, a historical battle fronted by Georgia's female ruler, Queen Tamar, that saw Georgia win and become an independent country, Bassiani was created as a movement against the oppressive systems at play in Georgian life, with its logo depicting a Roman helmet, signifying Georgian culture at the crossroads of Europe and Asia. As Orashvili explains, the vision for Bassiani was "a musical and social space, a common shelter where like-minded people could find each other, become friends, dance together, experience the magic together, creating a basis for a new culture based on care, equality, and solidarity."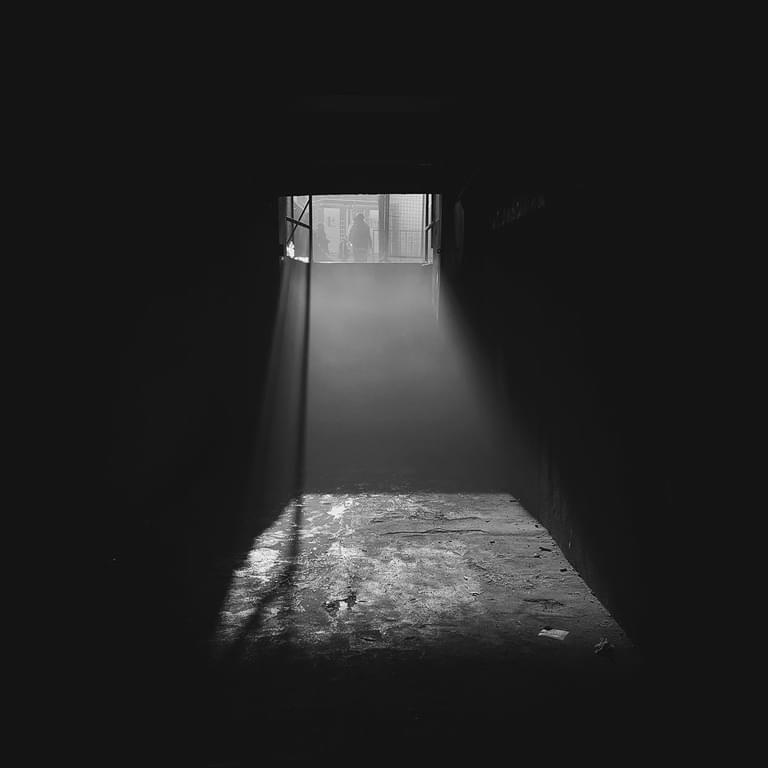 Dance and music has always been a crucial, spiritual part of Georgian culture, with most dances being performed as part of a group, and Georgian soldiers even singing as they go to war. Even in the darkest days of the '90s, where there was no electricity in the country, people were creating electronic music, with alternative scenes blooming, and artists organising parties that also served as shelters for creative minds against the harsh realities of everyday life. As the country started to reestablish itself in the '00s, the scene flourished further, with new bars, clubs and festivals emerging, "this energy and the chaotic dance of hurt individuals [is what] makes the Georgian dancefloor so unique and precious," Orashvili tells me. "There are thousands of stories of people who finally expressed themselves freely, and changed their minds in just one night."
Soon after opening, Bassiani became one of these central points for people of different social, cultural, political, and sexual preferences to meet, sharing life stories, love, pain, and sadness. "Suddenly we found out that we're all the same in the dark," says Orashvili, "we eventually started creating an extensive network of friends and organising groups to manifest our common troubles, and put pressure back on the system. We started spreading empathy-based relationships and practices from the dancefloor to the daytime in our everyday lives. What happened during those magical club nights, quickly became the standard at our daily jobs, families, and neighbourhoods."

Giorgi Kikonishvili
Horoom Nights is one example of the many unique club nights Bassiani hosts. As Tbilisi's leading queer party, it has been a lifeline for not only the LGBTQIA+ people of Georgia, but also surrounding countries like Armenia, Azerbaijan, Russia and Turkey, who see its oppressed queer people travel on weekends to Bassiani, seeking shelter and free self expression.

Named after a Georgian war dance, Horoom Nights has been going for over seven years, with over a thousand people attending its first party. Horoom Nights founder Giorgi Kikonishvili, had been involved in the music scene for years before forming the club night, establishing himself as a journalist for music magazines like Ozoni. He met Naja Orashvili when they were both part of the social movement The System Must Be Destroyed, "she approached me because [we] shared values and shared visions" he says of how Horoom Nights came to fruition, "before Bassiani we were part of the social movements, we were part of the White Noise movement [dedicated to repealing Georgia's harsh drug laws], the queer movement, and the 17th of May movement…"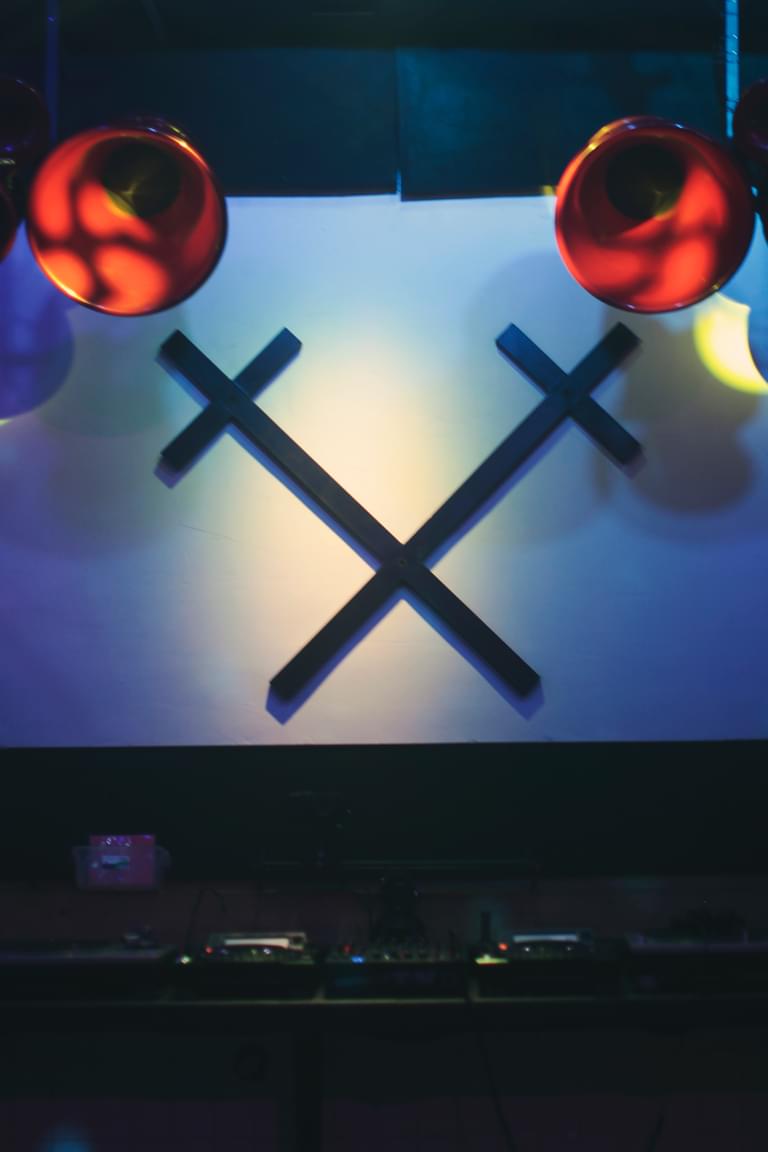 Occurring almost exactly a decade years ago, the 17th of May movement Kikonishvili references saw tens of thousands of people, including The Georgian Orthodox church, attack almost a hundred individuals celebrating the International Day Against Homophobia in Tbilisi. "It was one of the most traumatic days in our lives, it still remains a mystery how we escaped," Kikonishvili explains, but simultaneously, the day was a turning point for the queer community of Georgia, as they realised the severity of the problem they were facing. "Bassiani came to us to start the queer parties for the aim to offer this safe space to the community, and to see if we could start rebuilding the community from the dancefloor. The dancefloor is a space where everyones wants to go, because everyone wants to listen to music, to dance, to have fun and to meet new people…"

Kikonishvili credits Horoom Nights as being one of the leaders in shifting Georgian society's perspectives on LGBTQIA+ people, telling me that recent research revealed almost 50% of those studied believed LGBTQIA+ people had the right to demonstrate freely in the streets, a stark contrast to beliefs held a decade ago. "If you go to Tbilisi, every Friday [and] Saturday, there's a queer party in almost every Georgian club, queer exhibitions [and] queer galleries. There are queer comedians, artists, dancers, choreographers. It's become a very big culture, which is still a non-dominant culture, but whatever is happening in Tbilisi feels like the beginning of a very huge and influential art movement, which will definitely influence the future of Georgian culture."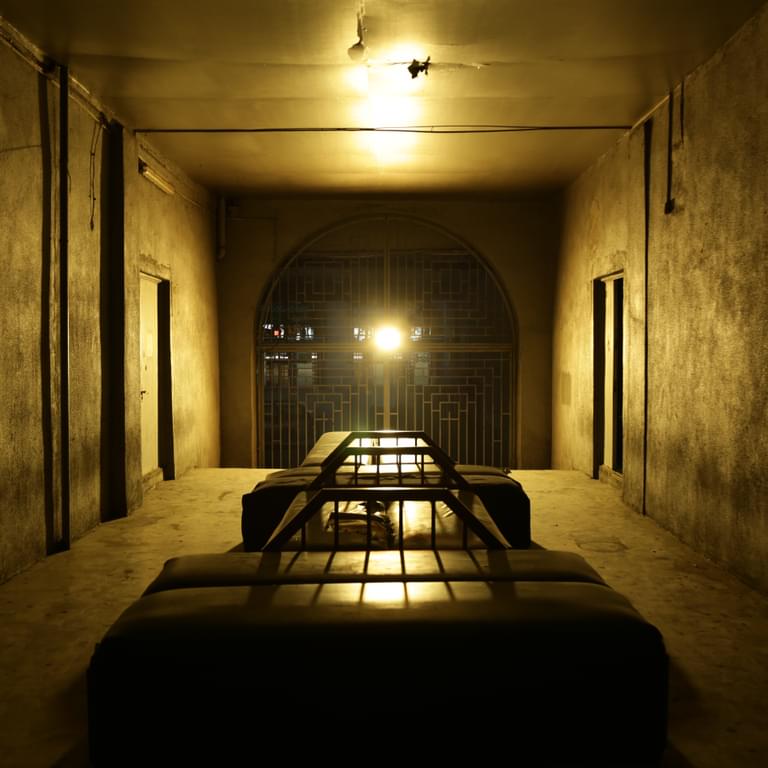 As Bassiani and its haven club nights like Horoom Nights solidified a devoted community, backlash led by Georgian's wider society was still at play. "Bassiani and the whole movement became a threat to their comfortable status quo," Orashvil tells me, "so we always had problems with the police. Our nights started in clubs and frequently ended up in police stations when the system tried to arrest our friends for different, unheard reasons."

The most intense manifestation of the Georgian system's will to destroy Bassiani occurred on 12th May 2018, when state armed forces stormed the club to silence the community. Thousands of people took to the streets the next day, quickly transforming into the now-called rave-olution, using dance as a form of protest. Orashvil tells me that it was one of the scariest moments of her life. "We all realised that they wanted to shut the club down and everything that thousands of people had created together," she recalls. "It was [also] one of the most memorable days of our lives, as the protests had an outcome. The Minister of Internal Affairs apologised to the crowd publicly, and the club was eventually opened a week later - a victory for all of our struggles and battles against the system."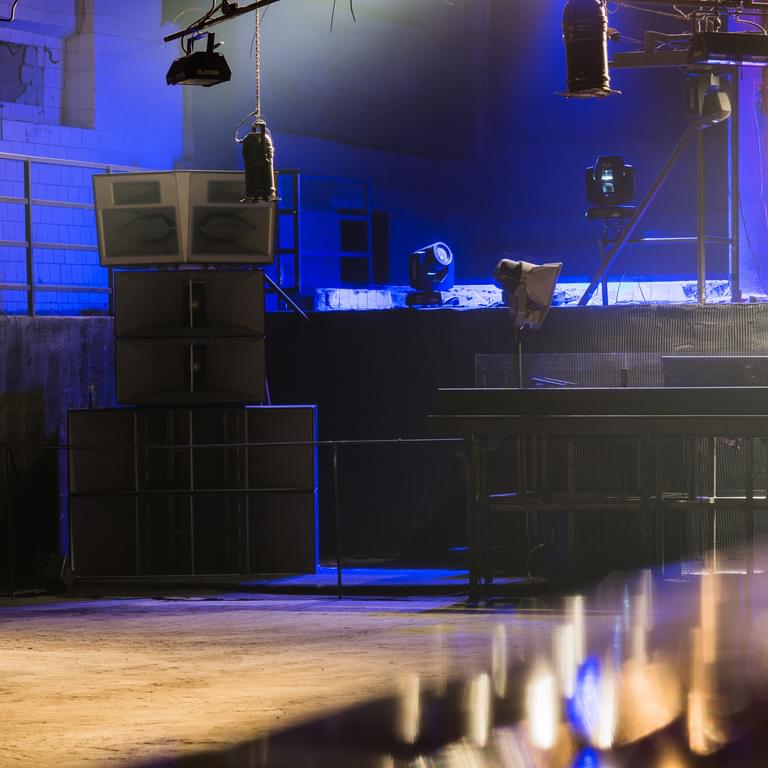 Dance music has always been a crucial part of Georgian culture, and Kikonishvili and Orashvili will be speaking about Bassiani's immense role in that history at this year's Primavera Pro conference. "In this harsh political situation, when Georgia stands at the very tentative crossroads between Russia and the rest of the world, and we're awaiting EU candidate status by the end of the year, I'm here to tell our European friends that we need your help, because if Russia takes us away, then Georgia as you know it and as many people love it, will cease to exist. And to avoid this, we need support from friends," Orashvili states.
"Since the war started, every day when we wake up, we think that we might be next," Kikonishvili explains, referring to Russia's war with Ukraine. "For such a small country, like Georgia, it means almost the end if they start this. It's really hard to think about the future, because we're living in a daily struggle, and the future is so uncertain. But at the same time, whenever you go to a party, you never know which one is going to be the last party."

With queer nights, two record labels showcasing local and international artists, an electro-acoustic live music series, a biannual festive gathering of queer folks, monthly, sex-positive queer nights and occasional art, fashion, and modern ballet shows and exhibitions, Bassiani defiantly remains Georgia's cultural nucleus, and an indestructible sanctuary. "Speak up, speak loud, come to Georgia, experience the beauty of its people and its ancient and modern culture," Orashvili proclaims, "and then raise your voice against the injustice that Russia does on a daily basis to us, to Ukraine, and to all."
Get the Best Fit take on the week in music direct to your inbox every Friday