Re-emerging following the tragic death of founding member Keith "Guru" Elam in 2010, the group's producer DJ Premier (known to many as Preemo) decided it was time Gang Starr put out some new music to remind people why they're considered one of hip-hop's greatest groups.
For years it looked like a new Gang Starr album would never materialise because neither Preemo or Guru's estate owned any of the late rapper's unreleased vocals. Instead, they were owned by self-styled "super producer" Solar, a former collaborator of Guru's. Preemo was recently granted the opportunity to purchase the recordings for an undisclosed amount and they became the basis of Gang Starr's seventh studio album, One of the Best Yet.
"I got goosebumps when I heard them," Preemo says of the first time he heard his friend's unreleased vocals. Listening to them in the presence of Solar's lawyer, who was entrusted with delivering them to Preemo, the iconic producer knew from the jump what he was going to do with them. "That first listen was so important," he explains. " I needed to hear what they sounded like. I didn't care if they were over beats or whatever, I just needed to hear them. And once I did I started playing in my head what I was going to do with them."
Also in the room was Preemo's lawyer, the same person who has been working with Gang Starr ever since negotiating their exit from Wild Pitch Records back in 1990. "He was sat on the couch listening and we were texting back and forth with each other," Preemo remembers. "He was like, 'I got goosebumps,' and I was like, 'Me too!' Solar's lawyer had no clue what we were doing or what the texts were but we were both feeling that same energy."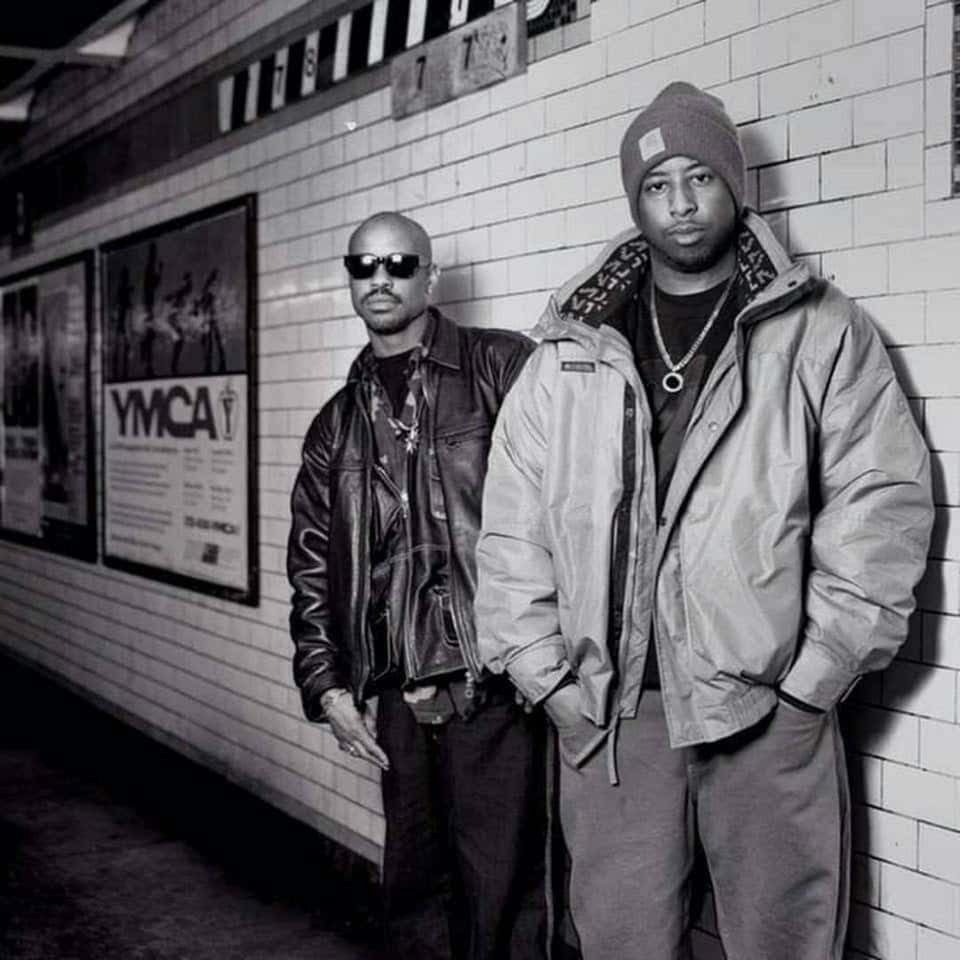 But it wasn't all plain sailing leading up to the exchange. Solar initially refused to hand over the vocals, sparking controversy that dates back to February 2010 when Guru was taken into hospital after suffering a cardiac arrest and slipping into a coma. Issuing statements on behalf of the bed-ridden rapper, Solar was made proxy in order to make medical decisions for Guru. Some of these decisions included visitation rights, and according to Guru's nephew, Justin Nicholas Elam-Ruff, Solar prevented some of Guru's family from visiting him in hospital. Solar denied these accusations.
On April 19 2010, Guru died after succumbing to cancer. A statement said to have been written by the MC prior to his passing was then released. "I do not wish my ex-DJ to have anything to do with my name likeness, events tributes etc. connected in any way to my situation including any use of my name or circumstance for any reason and I have instructed my lawyers to enforce this," part of the statement read. "I had nothing to do with him in life for over seven years and want nothing to do with him in death. Solar has my life story and is well informed on my family situation, as well as the real reason for separating from my ex-DJ."
Many share the opinion that Guru did not pen the statement. Among those questioning its validity was Questlove of The Roots who tweeted: "not trying to bring negativity into the situation. but i do NOT believe he wrote that letter. 1) he was in a coma. 2) HE WAS IN A COMA!"
Now, nine years on there's a new Gang Starr album. One that continues to uphold the untarnished legacy of the Boston/Texas duo, much in the same way that We Got It from Here... Thank You 4 Your Service did for A Tribe Called Quest in 2016. Released against the final wishes of Guru - if his final statement is to be believed - where does this leave Solar?
"Solar signed away everything. All rights, all everything," Preemo says, ending speculation. "All rights were signed over once the signatures were done. As soon as they were done I had my manager meet [Solar] and deliver the cheque for the amount that we agreed upon."
But this hasn't stopped Solar from trying to throw dirt on Preemo's name. His most recent claim is that Preemo has plagiarised some of his work. "Not only that, he was under the assumption that we would produce it together," Preemo says, laughing out loud. "Why would I buy them and then I've gotta produce it with you? Get the fuck outa here! I've never produced a Gang Starr album with anyone else, ever. The only co-production I give is to Guru, you know what I'm saying?"
"It's so weird and scary," he continues. "I have never been stalked like this by anybody in my entire career. But I've gotta be the bigger man and the smarter man because I know how to deal with life and how to do the right thing, as a righteous man. And that's something Solar claims to be: a righteous man of the Five-Percent Nation, yet it's all dirty evil stuff that's been going on."
When Gang Starr decided to go their separate ways in the mid-2000s many took it that they had disbanded, but according to Preemo this wasn't the case. "Guru never confirmed it," he says, "even with Solar sitting there giving him all these funny looks. Even though he said he was moving forward and doing other things it didn't mean Gang Starr was over. He loved Gang Starr like his own child. It was his before I even existed."
"We didn't end on bad terms. He just completely disappeared and said I'm moving onto other things," he explains. "He isolated himself and hid from everyone, which was so strange. Guru went out everywhere. I don't care where it is in New York somebody was always gonna be like, 'I was hanging out with Guru last night,' but all of a sudden he's not out at any of the spots where I know he would be at. Then it gets announced that he's got a show at SoB's, and we're like, 'We're all going to that show and before he gets out of that building we gonna find out what the fuck's going on.' On the day of the show, it gets cancelled."
The same thing happened again to a show in Boston after news got out that Gang Starr Foundation member Big Shug would be in attendance looking to confront Guru."These shows were getting cancelled because he knew we were going to be there or his partner knew we were showing up. I didn't understand why he was isolating himself. I could see his ego being stroked to get him to start thinking the wrong way cos' I know Guru, but it was still strange when none of us had an agenda to ever bring him down."
"We had our fights like anybody else but they were always more of a brotherly fight," he continues. "You can't make seven albums and then just not stand each other, there's just no way. Just look at all the footage we've been finding and all my old tapes that we've been digitising and posting on my Instagram, it's showing all the fun times we had with each other. He doesn't look like, 'I don't wanna be near Premier,' or, 'I don't like this guy.' We're chillin', acting, being silly and all that stuff."
The footage Preemo's referring to is going to be used for an upcoming Gang Starr documentary. The as-of-yet untitled project is currently in development and according to the legendary producer there's a chance it might be accompanied by another new album. "There's vocals leftover," he says of the Guru recordings he purchased from Solar. "Some of them aren't that good but some of them are still up to par. Once we shop [the documentary] to a Netflix or something and we get a situation sorted then maybe we'll put out some more new material."
As he collects old footage and sifts through it, Preemo has found himself taking multiple trips down memory lane. From tour and studio footage to personal home videos, the Gang Starr rabbit hole is rich with memories both good and bad. Remembering one in particular, Preemo recalls how a fatal incident ended up inspiring one of the group's most memorable records
"There was this one time that Guru got robbed and we chased after the guy," Preemo says. "The guy stole Guru's brand new Toyota 4runner he bought after we'd gotten our first big cheque. Maybe three or four days after it had been taken we spotted the guy so we start chasing him in another car. He's running off in Guru's car and police see us and tell us to pullover. We're like, 'Yo, that guy's got our car!' So now they're chasing after him too and we get to the point where we're drawing in close and the guy runs into an ice cream truck. He dies on the spot. The next day we wrote 'Just to Get a Rep'."
He continues: "The video was a little reenactment, but before that we asked Fab Five Freddy to shoot the video and he was like, 'Well, there's only two verses,' and of course on the album it ended up featuring three. He said it needed a conclusion to close out what happened and we told him that it was based off of Guru getting robbed so Guru ended up adding that third verse. I did a different mix on it and we shot the video and it became one of our biggest hits."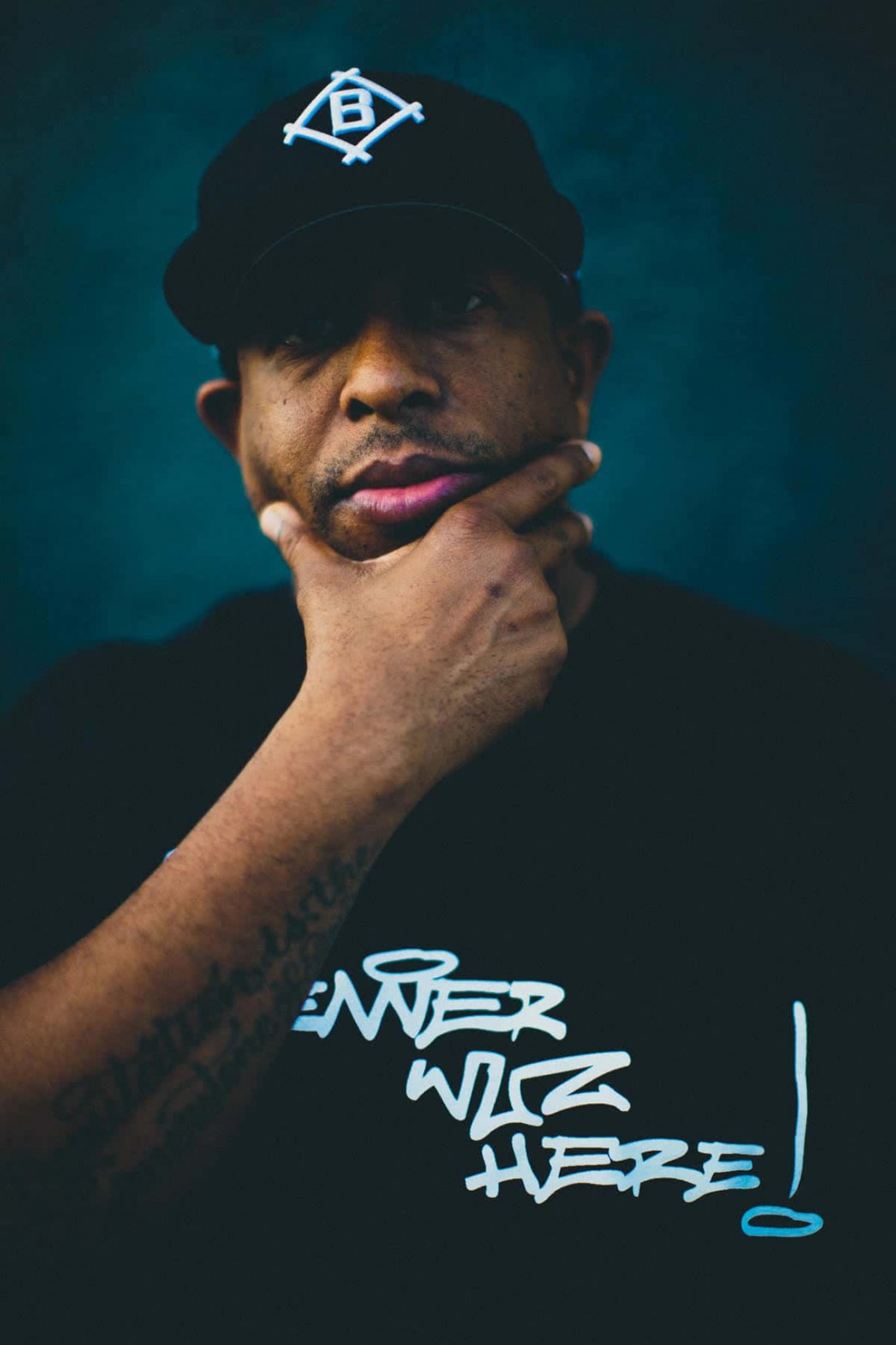 Speaking of hits, Preemo's had plenty. Not only with Gang Starr but as a collaborator with some of music's biggest names. Jay-Z, The Notorious B.I.G., Christina Aguilera, Royce Da 5'9", these are just a few of the people he's worked with. But no collaborator outside of Guru is more synonymous with DJ Premier than Nas.
Responsible for some of the Queensbridge rapper's most celebrated tracks, Preemo produced 'N.Y. State of Mind', 'Represent', 'Nas Is Like' and 'I Gave You Power', and for years there has been chatter about a Premier and Nas collaborative album. Joining supposed joint projects by Swizz Beatz and Busta Rhymes, Kendrick Lamar and J. Cole, and Kanye West and Chance the Rapper on the shelf of hip-hop lore, will it ever see the light of day?
"We talked about it again earlier this year, maybe around January," Preemo says nonchalantly, as if rap fans haven't been eagerly anticipating its release. "It must have been 12 years," he says. "That's how long it's been since we were supposed to do it. I always blame it on him. Whenever he says he's ready I'm ready."
So if Nas and Premier have been floating the idea around for that long does this mean there might be some unreleased tracks already in a stash somewhere? "Hell no!" Preemo exclaims. "I wouldn't wanna have a Nas and Premier album that's just sitting there. I would rather we got it done and it be ready to go and then we just pull the trigger."
Nas, maybe it's time to give Preemo the green light.
Gang Starr's One of the Best Yet is out now