Ezra Furman and the Tireless, Sacred Work of Being Alive
22 August 2022, 07:30
Asher White meets Ezra Furman for brunch in Somerville, Massachusetts to learn how she found the spirit of endurance essential to the creation of new record All Of Us Flames.
When I was 16, under very serendipitous circumstances, I had a plate of macaroni with Ezra Furman – who was then touring her sixth album Perpetual Motion People – at a small restaurant in our shared hometown of Evanston, Illinois.
Six years on, we are meeting for the second time, at a brunch spot in her adopted neighbourhood of Somerville, Massachusetts. "They always give you a bowl of cream of wheat with whatever you order here," she explains as we sit down. "And it's transcendent." Our cream of wheat arrives alarmingly fast. It's transcendent.
Over an hour into our interview we have yet to even mention her forthcoming album, All Of Us Flames, which I am ostensibly here to ask about. Instead, we discuss: the Ronettes; babies who are spies; bump n' grind songs ("it's the most useful genre of music"); wine-tasting; the exhausting spectacle of gender; the digitisation of art. Furman is funny – she can be alternately wry and theatrical, and she's quick to drop rock history in-jokes or, improbably, a David Lynch impression. Her torrents of ideas are often cut with long, thoughtful pauses.
"I have the terrible compulsion to over-explain," she admits, "and it makes it all less effective, the more you try to explain." I ask her to explain. "Hammering something home over and over will kill it." She references a Lou Reed interview she discovered, while writing her 2018 book on his seminal album Transformer. "He goes, 'I know I sound detached, but when someone tells you something in a detached way, that makes you believe them more.' He's not trying too hard to make you believe or make you cry or impress you – it's just the idea put as simply as possible."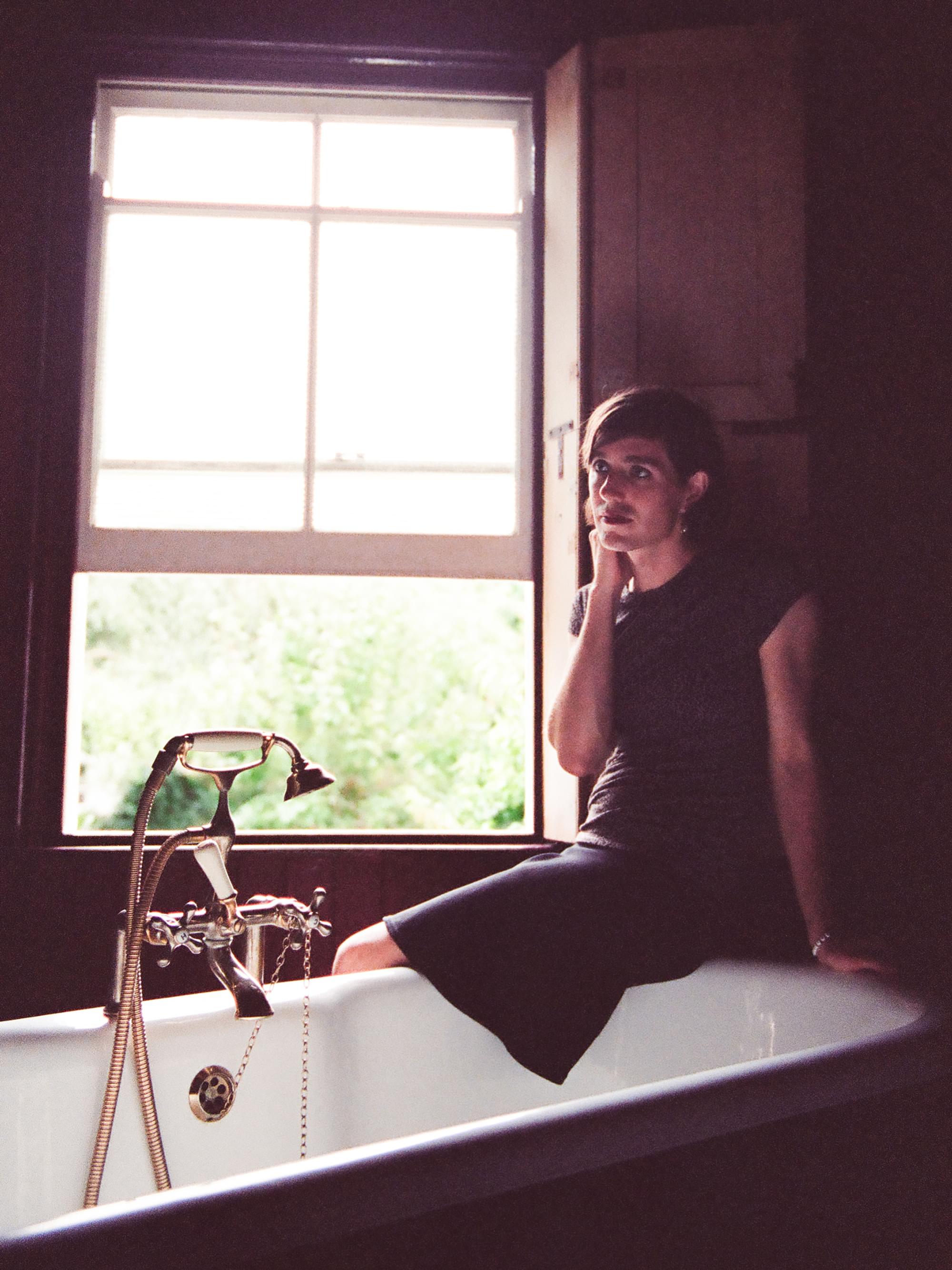 Furman has toyed with varying degrees of simplicity across her 15-year discography. The crude, ragged punk of 2007's Banging Down the Doors bears almost no resemblance to the ornate electronic production of 2018's nearly-baroque Transangelic Exodus; she's written using the broad symbols of folklore and elsewhere stuffed her songs with hyper-specific personal references. Over the past six years or so, the political angst of her music started taking a front seat, and her songwriting in turn became fierier, more immediate, more cynical. After 2019's blistering Twelve Nudes, she found herself deconstructing the process entirely.
"At the beginning of 2020, I was sort of wondering if it was over for me… everything I wrote around that time, I thought, Okay, but why? What's the point of it being good? So what?" She returned to the rawest, trustiest forms of American music: old blues, old country, the Shangri-Las – "elemental stuff," she describes. A series of weekly solo shows at a local venue reunited her with the uncomplicated joy of live performance ("I'd always wanted to be a neighbourhood character who could just try stuff out") and yielded the first songs that would appear on All of Us Flames: "Point Me Towards the Real" and "Book of Our Names."

"Point Me Towards the Real" became the centrepiece of All of Us Flames. It's a glimmering, starry-eyed ballad with a soulful horn arrangement seemingly transmitted from a forgotten Ann Peebles song. It's tender, sad, impure, and oddly hopeful, finding solace in the pursuit of solace itself. "I came up with those songs and felt like, 'Oh, this is the area that matters to me, that I should be exploring'."
Furman describes a disillusionment with the artist's role during a moment of emergent crisis. "While running around performing [Transangelic Exodus], I felt like I was telling people, 'Don't worry, it's gonna be okay if we stick together.' And I just started to feel more and more that maybe it's not going to be okay. It's too late. The emergencies are real and they're getting worse. So Twelve Nudes was like, I need to be screaming, panicking, and sort of arm myself – maybe it is us against them in a more desperate way than I had realised: 'Oh my god, the world's not actually safe for us, and no one's gonna protect us, and maybe what we thought were forces of stability are actually trying to kill us'."
"Being trans is inseparable from being under siege from, like, everybody… it's hard to try and separate the punishing gaze of other people from some private part of the experience."
(E.F.)
I confess to her I'm struggling to find an angle for this article that isn't deeply personal; that doesn't involve our shared identity in some way. Though Furman is 14 years older, we're both Jewish transgender women from the same town, high school, synagogue. She waves away my concern. "To not mention it," she tells me, "would be self-extraction." In the weeks after our interview, as I listen to All of Us Flames, this advice seems to be a mantra for her music in general – and a principle of making any political music at all.

Personal transparency – and the fear and fatigue that comes with it – has always played a key role in Furman's music. Self-knowledge is a fickle and elusive process, beholden to no timeline or arc. To some extent, Furman has used music as an investigative tool for uncovering herself. "My music came out before I came out. And I cut my teeth in my first band, toured all over the world, and the whole time being trans was a secret, even to me – being queer at all was a secret – and believing in God, being passionate about Judaism was also a secret. I didn't talk about it even to my friends," she says. She thinks for a moment. "The will to erase my own spirituality and queerness is… creepily strong." The presence of Jewishness and transness in her music isn't a stylistic choice; it's an honest act of self-affirmation.
"The first time I ever presented feminine was onstage with a band at a street festival in Chicago in 2011. It was like a way in," she tells me. It strikes a chord in me: transness itself is like being onstage. It's an identity that hinges primarily on publicity and the very notion of performance. "Being trans is inseparable from being under siege from, like, everybody… it's hard to try and separate the punishing gaze of other people from some private part of the experience," she says.

Furman's records have often found her moving fluidly through character studies and vignettes, and her new album is no different. On All of Us Flames, she is, variously: a prisoner; a jailer; a femme fatale; both Samson and Delilah; a newborn baby; a "wretched old crone"; Ally Sheedy; an "obsessive detail-oriented heathen Jew". But in spite of its characters and allegories, Furman has never sounded more like herself. Her flare for the cinematic – and her perennial obsession with American mythology – are both in full effect, here rendered more vibrantly than ever. More fearsome is her longtime greatest weapon: a supernatural ability to write perfect, electrifying, get-in-the-car-and-don't-look-back anthems.

She positions the new record as the third in a trilogy that began with Transangelic Exodus and continued with Twelve Nudes. The album is certainly a satisfying finale, marrying the noirish world-building of the former with the impossibly high stakes of the latter. But All of Us Flames is an especially powerful standalone work with its own unique conviction.
"Apocalypse is the easy way out," she tells me, describing the album's lead single and thesis statement "Forever in Sunset,". "Whenever someone screams, 'Oh, the world is ending,' you can tell they want it. They want it to be over. They want all the problems to just go away: everything catches fire, everybody dies. It actually seems proclaiming the apocalypse is, in a way, giving up the boring and unsatisfying work of taking care of each and keeping things running. The idea of 'forever in sunset' is to hold both: that the world is ending, and that it's not going to end."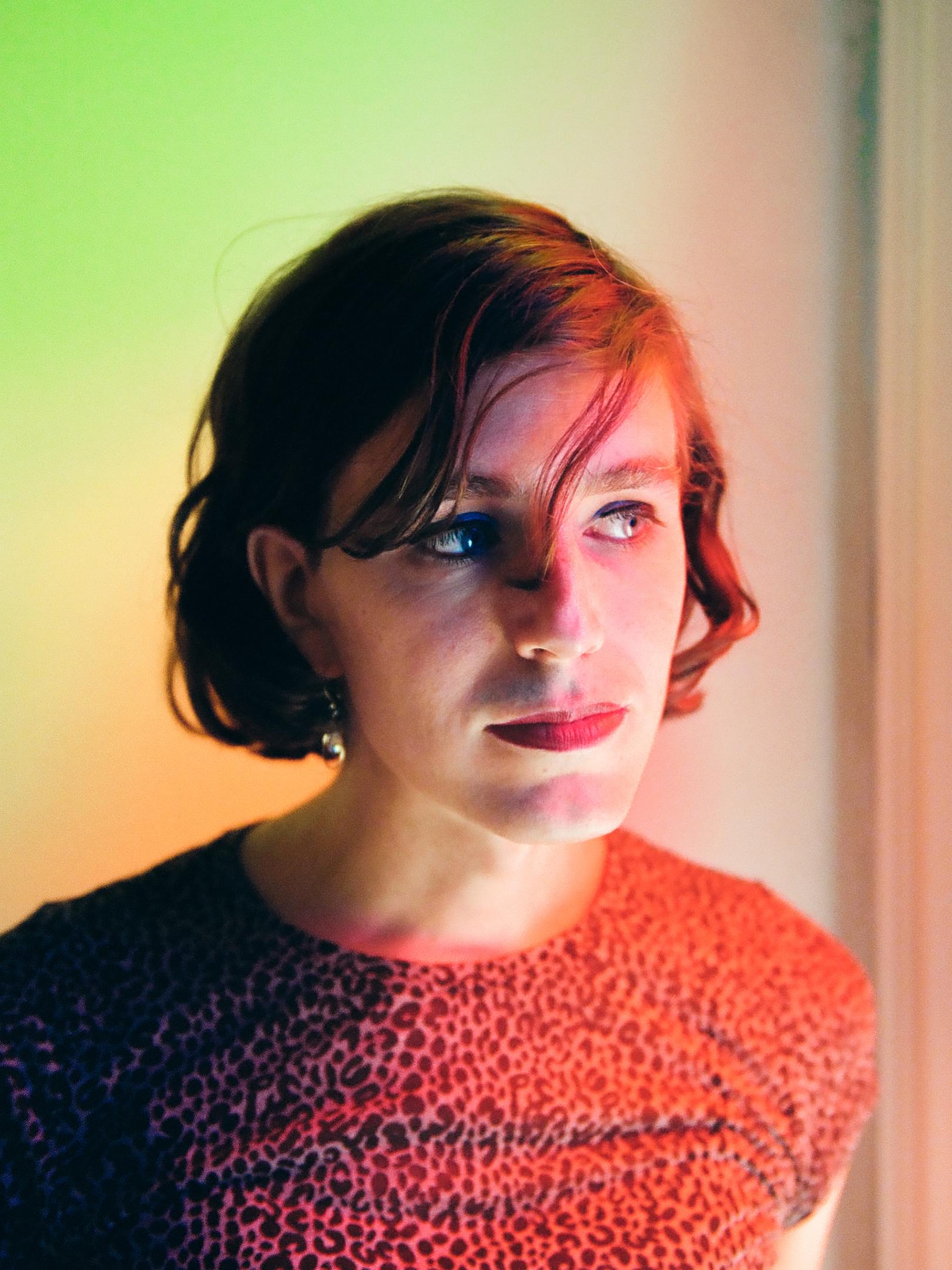 All of Us Flames is shot through with this spirit. The album often sounds like it's self-destructing, crowded with sounds that rip at the seams of the songs and threaten to detonate the record entirely. Synths blare like air raid sirens over the military stomp that razes through "Throne"; the strangled, blown-out acoustic guitar on "Poor Girl A Long Way From Heaven" suggests a fluorescent light on the brink of flickering out. Each sound is tactile and restless, as if itching to get out of its own skin.
"To be good, something has to be breaking. Something has to be at the edge of what I can stand," Furman says. On "Temple Of Broken Dreams", it's a statement of purpose: "You're a collection of the shards that you can save … Until when struggle ceases / We're just juggling the pieces." The damages are taken in stride, weaponised, treasured. Atop the woozy, faltering drones of "Lilac and Black," she cries, "we've got blood in our eyes," before summoning the fearless "queer girl gang" I'd always dreamed about.
We walk a few blocks to her backyard, which is lush with trees and strewn with kids' toys. Three years ago, Furman and her partner had a son, a landmark that is in part responsible for the rule of endurance that defines All of Us Flames. "Once you're actually taking care of somebody else, you can't really go around exclaiming the end of the world. Pretty much whatever happens, I have to raise this child for the rest of my life."

The stability of a domestic life seems to have ushered in a new era. "I decided that life and happiness are a thousand times more important than whatever art I make," she admits. She emphatically debunks the myth of the tortured artist: "In my experience, being unhappy is the biggest impediment to doing good art. As I've gotten more happy in my personal life, I've been able to do much better art." Her recent music disposes of the "total bullshit cliché" of rock-bottom debauchery being the seed of good art. Instead, she's interested in the labour of perseverance, the determined practice of caring and being cared for: legitimately working to lead a better life.
Furman has long had an iconoclastic streak ("This song is called Mother's Day / it's about a whore I knew in Chicago," opens her 2007 debut album), and motherhood hasn't mellowed her out so much as it has refocused her urgency. All of Us Flames is provocative in an even more sophisticated way than her previous efforts, daring in its sound and built around a legitimately challenging premise: what does societal disaster mean for our day-to-day?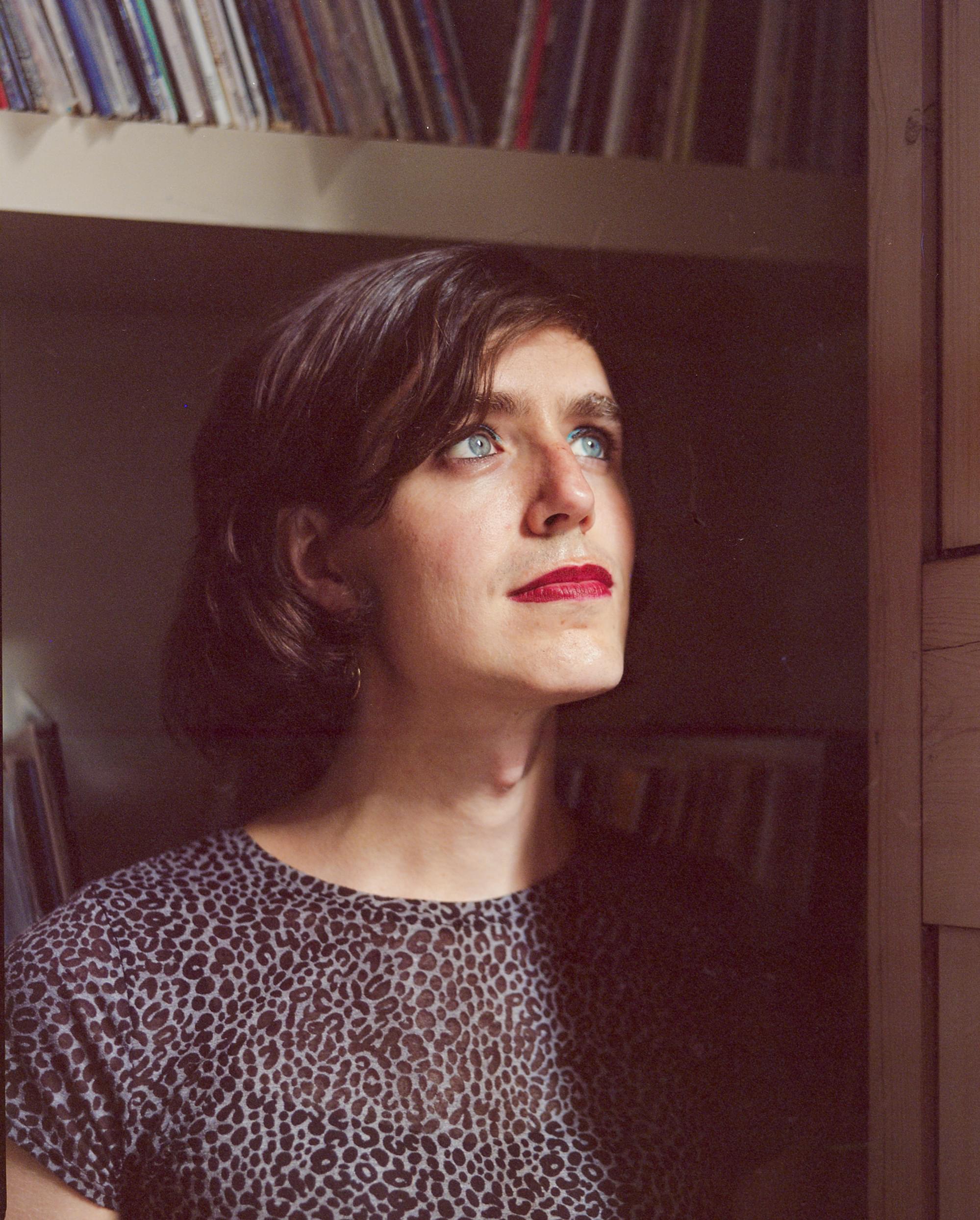 Like much of her work, All of Us Flames is informed by a practice of Judaism – if not in an immediate aesthetic sense (my suggestion of alter ego "Klezra Furman" gets a laugh but probably not real consideration). "I am often thinking, in between sips of coffee, [of Jewish theologian Heschel's quote]: 'who is worthy to be present at the unfolding of time?' But I can't really seem to work that in," she sighs.
All of Us Flames is religious music in its dutiful ethic towards work and gratitude, in its responsibility towards history. She quotes the ancient book of Jewish law, the Talmud: "'It's not your obligation to complete the work, and you are not free to desist from the work.' Basically, we're not gonna finish the job of making a better world. We're just not. And yet we're still supposed to work." Perhaps this is what it takes to get in touch with the divine. The dogged determination that grinds through All of Us Flames arrives at moments of true ecstasy (like "Forever in Sunset"'s sudden explosion into exultant, Springsteenian glory), just as a disciplined practice of spirituality can help us access moments of true transcendence.
"It's rabbinically emphasised that the mundane is more important than the peak experience moments," she says. The Torah, after all, is not all high drama. There's a lot of miracles and smiting, but there's also a lot of boring tasks. The weekly portion for my own Bar Mitzvah – a passage from the Torah that corresponds with the week of the ceremony, as per for the Hebrew Calendar – was mostly instructional text on preparing garments. Not so thrilling. I mention this and Furman, miraculously, is familiar with the specific portion. "Those boring parts, the menial tasks," she says, "are the most important. There's this wonderful conversation in the Talmud about what's the most important line in the Torah. And all these people have their different ideas – 'God is one', 'Love your neighbour as yourself', etc. And then somebody else says, 'The most important line is, "Slaughter one calf in the morning and one calf in the afternoon every day."' And everyone's like, 'Okay, that's the correct answer.' The idea is that a high-minded moral principle may be really important, but what do you actually do everyday? That's what holds us together."
You keep going, and that's how you keep going; forever in sunset. "We owe it to ourselves and each other and everyone else to figure it out and keep figuring it out," she muses. One of the promises of a religious practice is that by taking part in a choreography – a prayer, a ritual, a song – we can unite ourselves with both everyone who has and everyone who will take part, living and dead. It can be a key into eternity, in both directions – every apocalypse before and every apocalypse to come: every sunset in every forever. "That's what's inspiring – it's sustained. It's everywhere. At all moments… we have to try, somehow, to weave love and devotion into our mundane life," she says, sitting on her patio. We both fall silent for a moment and listen to the birds chirping around us.
Get the Best Fit take on the week in music direct to your inbox every Friday