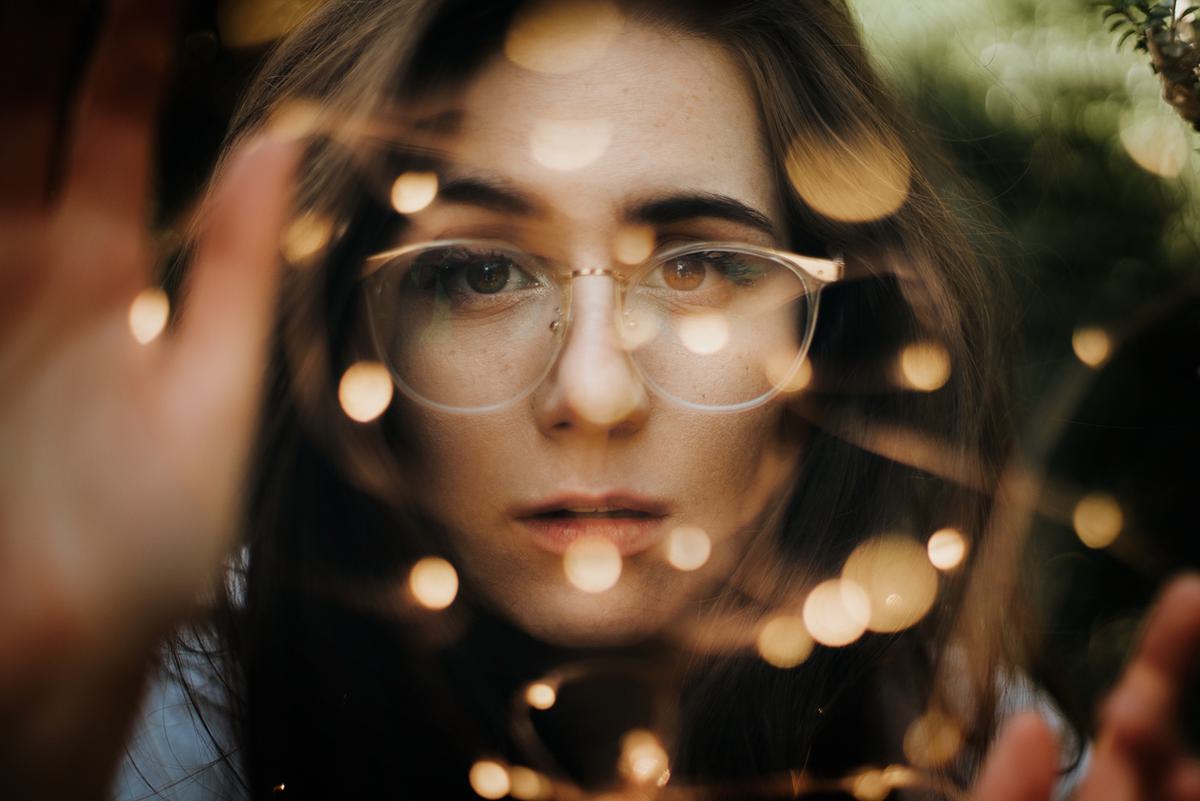 On the Rise

dodie
10 June 2019, 17:00
From YouTube origins to selling-out the Roundhouse, Dodie Clark built an enormous and adoring fanbase without a single official release and shows how artists are changing the rules for success in 2019
Quantifying the scale of an artist can be difficult in the digital era. YouTuber-turned-musician Dodie Clark – who releases under lowercase mononym dodie – built an enormous and adoring fanbase without a single official release.
"I feel good about people describing me as 'On The Rise'! I'll take that!" she laughs, reflecting on the progression of her career thus far. It feels counter-intuitive to feature an artist of her scale at this level; but with any sign of a full-length record still far in the future, she agrees it's an accurate fit.
Clark began to harness the intimate musical style she'd refined through her YouTube videos back in 2016. Her formal release schedule began with the stunningly delicate "Sick of Losing Soulmates" – an elegant debut that should have confirmed her capability as a musician and songwriter from the very beginning. Three years and three EPs later, however, there are still those that have their doubts about Clark's talent and authenticity, based on little more than the digital platform on which she began her career.
"It's frustrating," Clark admits, when asked how she felt about the naysayers. "I think, for a long time, I agreed with them. I didn't think I was good enough because I was told, 'oh, you're a YouTube musician, you're just not that good.' It took a while working outside of that and playing to be like, 'oh wait…!' Good music is good music, it doesn't matter where you put it."
For artists like Clark. the music industry's inability to comprehend the new ways in which young, independent artists are able to break into the public consciousness still seems to be an obstacle of sorts. Social media puts the reins firmly in the hands of creators, leaving them free to build a brand that accurately reflects the image they want to convey, rather than one cooked up by a jaded A&R team. Clark's meteoric rise reflects just how well this non-strategy can play out, despite initial skepticism from the old guard. It's certainly a very different approach to the traditional industry-backed trajectory by which artists permeate the mainstream, but Clark is amused, by the idea that anyone might think she'd intentionally calculated her route to success:
"It's so weird!" she laughs. "You don't really know what you're fucking doing, you're just kind of working it out. I just have to keep reminding everyone that I don't really know what I'm doing – I'm just trying! It's all so very new. I never really planned anything, it just kinda happened."
The biggest step Clark has had to take in recent years is the transition from independent video creator to a bona fide musician releasing through major audio platforms. This involved working with a bigger team, and surrendering control over certain aspects of her creativity to forces beyond herself and her laptop.
"It's really difficult, I'm not gonna lie," she admits of the change. "I've grown up being very unscheduled, making what I know. I got to a point where I was really happy with that – and I am really happy with that! – but with growth comes sharing and trust. You have to share your work and give your songs to other people who can build them in a way that you can't. That's been tough, but also really rewarding. It's been amazing to explore that side of it and grow certain areas of my music, my live show, whatever it is. Definitely there are frustrations, but also great things."
A less novel, but still challenging aspect to this growth has been – as Clark mentions – her live performance. Her million-strong fanbase were eager to catch her on tour, and over the past five years Clark has been working to translate the closeness of her bedroom ballads into something that can fill thousand-capacity venues such as Camden's legendary Roundhouse.
"I've actually been touring since 2014, but I first tried out a band in 2016, so I've had about three years of touring and playing [with them]," Clark explains. "The first shows were really difficult, because I was so used to my room and my tiny, tiny sound. Bringing it to a band and having a band play stuff, I was [initially] like 'I hate it! I hate it!' but now it's much better. We've found a way to keep that intimacy by adding strings to flesh it out, but keep that organic nature. We still have some quiet songs in the set, and some poppier, jammier ones. Every show we play, I learn what I don't like!"
Discussing the scale of her most recent tour, Clark adds that the size of her audience and the reputation of the venue both play little role in her satisfaction with each set. Instead, she draws gratification from "a good show, a good sound, and good music" – things gracing no amount of legendary stages can automatically confer.
When it comes to good music, Clark's songwriting remains central to every release thus far. As someone who gained a following through her openness and clarity as a communicator online, it's been an interesting progression to connecting with her fans through her lyricism rather than direct conversation.
"I used to share a lot online, and I think that [with] the growth the Internet has had, it's better for me to step back and not share absolutely everything, to keep some things to myself – and also take a little bit of a break and reassess!" she explains of the impact this transition has had.
Clark cites current folk figurehead Laura Marling as inspiration when it comes to her own writing, though she's quick to brush off any suggestion of comparison. What is it that she loves most about Marling, yet feels unable to replicate within her work as a lyricist?
"She can sing certain phrases that no one else can sing because they'd just sound ridiculous," Clark laughs. "There's a line that goes 'I banish you with love' – can you imagine if I was like 'I banish you with love'? People would be like, 'what the fuck are you talking about!?' But she sounds so regal and old-fashioned – it's so beautiful and amazing, I'm such a fan! I would love to sound like her and write like her. I'm inspired by anyone who writes like that; who uses strings and crazy chords in that way. I love it so much!"
Marling is not unique in providing food for Clark's ambitious and inventive approach to folk. Los Angeles multi-instrumentalist Ethan Gruska's name crops up in several interviews, and Clark is quick to elaborate on what his work means to her:
"I don't know what piano he uses or how he produces it – but it sounds so, so pure and so dark and dusty and dank and close," she gushes. "It's this delicious, muted sound to the piano. His lyrics are so poetic, and sometimes he'll play chords one chord per syllable. He does this thing where he reverses the piano sounds: he'll play the chord, and then reverse it back. It's dynamic, I just love it so much! He's got [a track] called 'Short Film' that's minor all the way through, and then on one word he'll turn it into major. You just feel like you're flying."
Gruska's embrace of unconventional sounds and production techniques have seeped into Clark's own approach in a way that might surprise those who still think of her as little more than a young girl with a ukulele and a webcam – something that's getting further and further from the truth with each new release. New single "Guiltless" fits very much into this paradigm. Clark explains how her writing process moved through several rounds of production in order to arrive at the immersive final product:
"I started writing a round – which turned out to be the outro – first, and based each structure around each of those lines; which is very different to anything I've released and was incredibly interesting! Production-wise it took a while to find the right bed of sound for this song to lie on, but now I love how – like a lot of my sound – we still have the organic elements of my clarinet, strings, and my harmonies, but also this creepy, giant low end that seeps its way into the first chorus. It's just the right amount of big, and feels like such a cool step forward.
"If someone says the word treble, or bright – no! Fuck off! I hate it!" she laughs. "Make it bassy, and low, and husky – that is my jam! I feel like my voice is quite shrill sometimes, and I want something to balance and not clash with that."
Of course, as with every dodie song, there's more to "Guiltless" than just the sound. Its lyrics tell a story difficult to unpick as a listener, but Clark confesses that's somewhat intentional:
"'Guiltless' is about a difficult topic that I could never talk about publicly, so I wrote about it instead. There are those complex relationships in life where there's so much love, but so much anger, disbelief, guilt, expectation and resentment. This is a song exploring that; from a safe, vague-ish distance, I hope!"
Fans will be relieved to hear that Clark suspects the new single is destined to sit on her eventual debut record, though we're still none the wiser as to when that might broach the horizon. However long it takes, Clark suggests a full-length is unlikely to arrive this year.
"2019 is a bit of a break! Aside from writing, a US tour later on in the year, making videos occasionally, I'm mostly at home and taking a break from travelling so much, which has been nice. I'm really enjoying this semi-hiatus period, though. Time and space is very much needed for creatives!
"All I can say is there's definitely more music to come," she adds, reassuringly. "I would like to make an album, definitely. I don't know how I feel – I don't think I feel ready, but then I don't think I'll ever feel ready. I don't think you ever feel ready for anything, you just have to do it and learn and get better. I'm not going to give up! I'd like to make something longer form.
"It's going to be interesting tying these new songs together, and writing to whatever common thread they have between them. I know there's one there. Probably a few! I just have to pick. I didn't write this song with an overarching theme in mind, I just wrote it because I had to."
"Guiltless" is out now