It's a genre with its heart firmly planted in the sands of '90s California. An intoxicated, relaxed Southern kickback to the angst and plaid of Northwest grunge and the academic dissonance of East coast no wave.
Founded in 2009 by Reece Tee and his business partner Jake Farey, Desertscene began putting on small club shows around London and eventually promoting UK tours for the likes of Truckfighters and The Atomic Bitchwax. As the company progressed, so did the appetite for the music they were giving a platform to, and in 2012 they launched the first ever Desertfest - a multi-venue weekender of heavy music, based in Camden.
With many of the bands they loved being around in April having just played Roadburn Festival in the Netherlands, it made sense to bring them all together for a UK audience. Tee further explains, "We'd end up with a lot of bands all on separate shows and it wasn't that easy at that time because there was a lot going on, so we just thought about putting them together. So moving on from our first initial club shows in 2009, by 2012 we'd launched Desertfest in London and Berlin and that has just grown into a good little thing now, we do it in Berlin and Belgium, we've done Athens and we launched New York this year."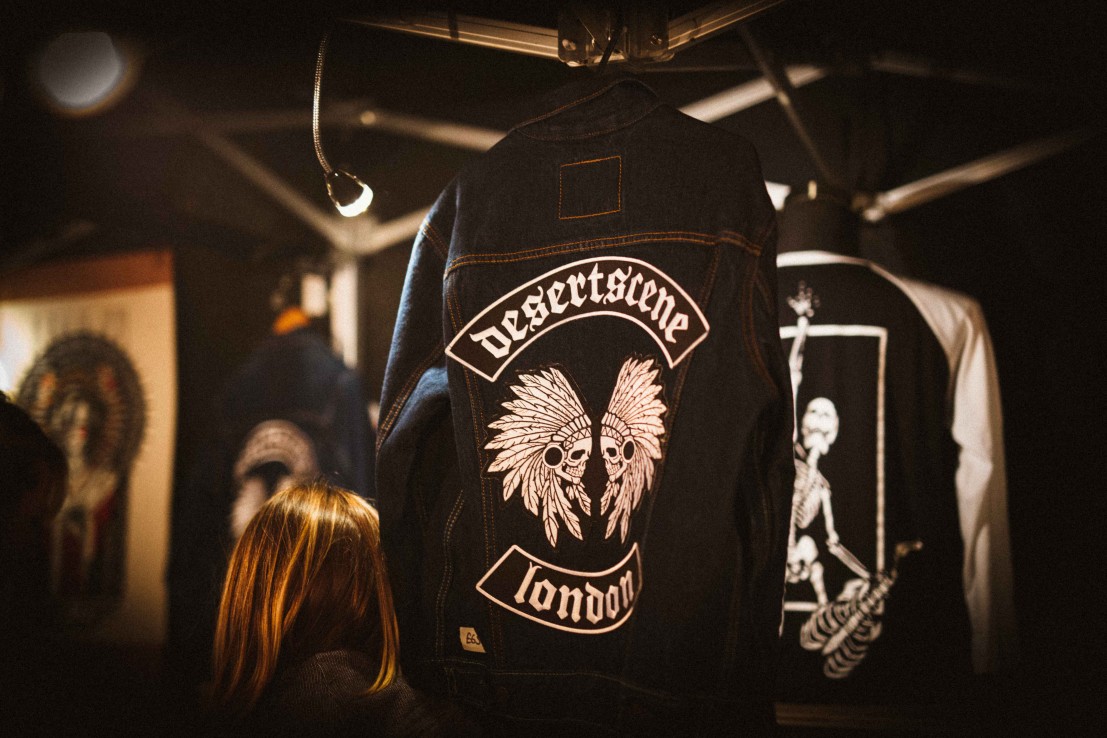 For a promoter whose formative inspiration was an American genre of music, was it strange for Tee to be giving that back to the US with a New York based festival? "That was always the dream I guess, but I never envisaged it would be on the East side," he laughs. "To be fair, I was trying to put something out in the desert for a while and for various reasons it didn't happen and so the opportunity came to do it on the East coast, we just thought it made sense and it was a stepping stone into the US. But the feedback we had over there was brilliant."
With strong partners in each European city Desertfest now runs in, they've grown attendance to an average of 3,000 people per day. But in New York the team were on their own. Did that make the accomplishment feel even bigger? "You're a lot more nervous," says Tee. "We have successful editions because we have very good trusted partners, but when that partner doesn't present itself and there's a will for us to want to do it, like New York, then it's just a case of getting stuck in and trying to put everything in place to make sure it's a success. I mean, we had a really good team out there, but the risk sat with us. So there's always that scary moment that it might all go wrong."
A decade on from those first gigs and with so much having changed in the wider music industry, how has the audience for heavy music evolved from the original ethos of Desertscene? "I think the scene is much bigger now than what it was when we started ten years ago, it's definitely highlighted a lot of the bands," says Tee. "But I think definitely, the name now becomes secondary - we've worked in so many genres now and we push the boundaries of what the festival is, hopefully the name is just what it is now, it's not descriptive, it's more an identity to something."
And how does Tee feel about moving away from or broadening his original passion? "I still love desert rock and that still plays a very big part in the festival and what we do as promoters, but there's so much more to be discovered and we use different promoters within the UK as well. My knowledge only goes so far, so it's really interesting using other promoters such as Old Empire who bring a different angle to it and a different set of knowledge.
"Everyone's got a slightly different specialist subject in terms of music and so it's always interesting bouncing ideas about. If it were just down to me it would probably be a little more one-dimensional than what it is now so I'm always really open to checking with other promoters and getting their point of view. I think that shows in the range of bands and styles that we have now."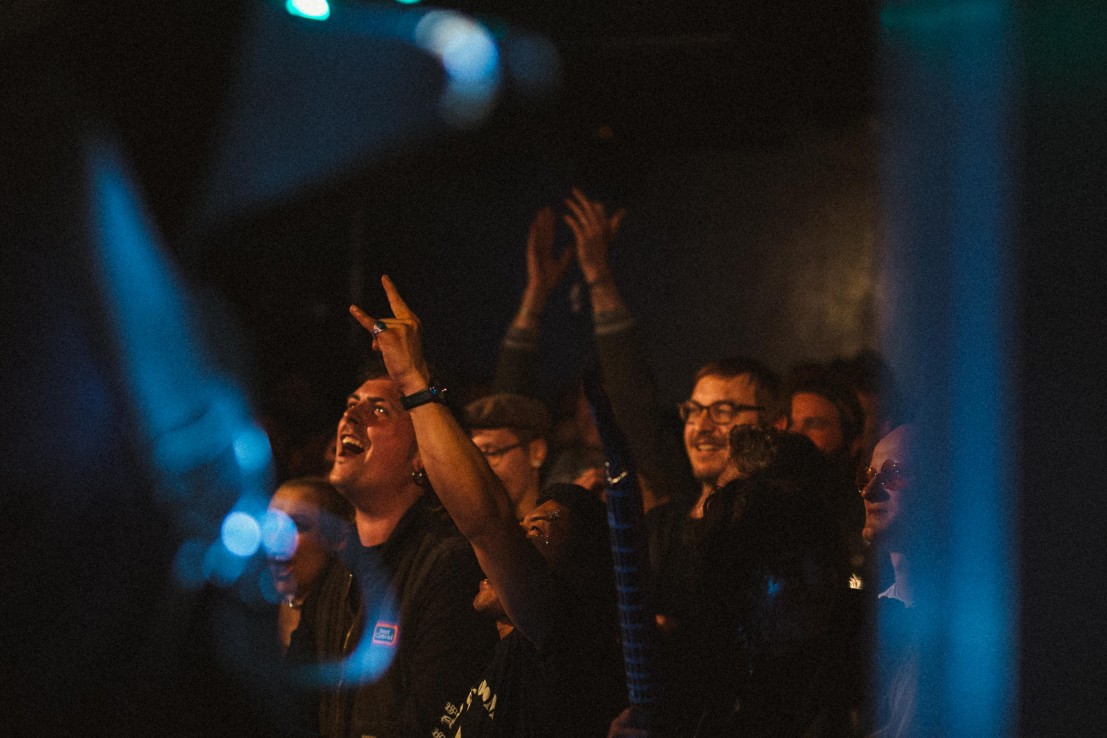 I ask if Tee has seen the audience change much over the past decade? "I think that the core audience that was there in 2012 are still there, and I think that atmosphere that we had, that it was such a feel good weekend, that's something we've always tried to encourage. We've never wanted to be this music snob pompous type thing or cliquey. We've always wanted it to be 'rock n roll comes first'. It's a party weekend and that's what we want to push. And I believe we've still got that."
While their ten year anniversary may have passed without much recognition, Tee assures me they have big plans already underfoot for Desertfest's big one-oh, but what has been the highlight to date? "I think for me as a promoter, I'm a huge Pink Floyd and Hendrix fan, so when we first added The Roundhouse to Desertfest, that was a pretty amazing moment for me," says Tee. "And it was exciting to see the place so full up, we sold it out, so I'd definitely say that was my highlight to date."
And as the Desertscene brand grows, they're partnering with Americana and Country Music festival Black Deer. Now in its second year, Black Deer Festival boasts an incredible lineup of Americana and Country-indebted acts that includes Band of Horses, The Staves and Neko Case. Desertscene will be taking over the Roadhouse Stage, but this isn't the beginning of their relationship.
"We actually let them curate a small stage at Desertfest" says Tee. "It brought a really nice, different atmosphere to the festival. And again, what I was saying before about bringing in people with different specialities in genres of music, it makes it such a diverse festival."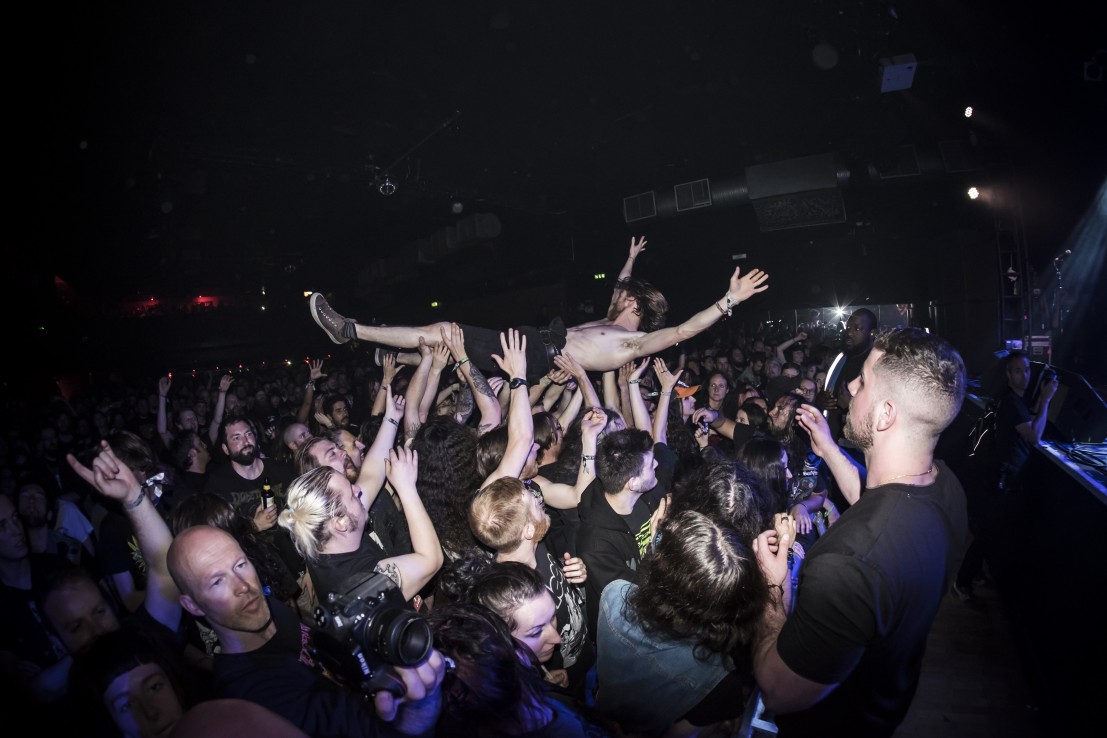 Reece Tee's mum is Gill Tee, the co-founder of Black Deer (imagine that family stereo growing up!), but Reece is quick to point out that this is not nepotism. "It's one of them weird ones where I wasn't involved in the first year and I feel that we've been asked on the merits of what we do more than the relationship with my mum," he laughs. "But I think that actually, from going and spending a lot of time at the stage last year, it was brilliant and it felt like it could be so much better as well. I'm really pleased that we've been asked to do it and we're running the whole bar as well so we'll have a whole range of whiskeys and different stuff going on behind the bar as well as on the stage.
To take the brand to a new platform like Black Deer, there must be more than just family values at play. Last year was the first ever edition, and I ask Reece why he wanted to work with the festival in 2019? "My mum being the promoter, I heard a lot about it in the build up so I was pretty Black Deered out by the end," he jokes. "But actually, when we went on to the site, it was such an amazing location and I think what they got right was the vibe of it - it wasn't trying to be Disneyland Americana, it wasn't trying to overdo anything. The setting is beautiful, this deer park, the weather was amazing, the sun would set over the main stage so you had these beautiful sunsets every night and it was just a very chilled affair without trying to push anything too much. In my opinion it gave it a very authentic feel and that's definitely something that we've always tried to do - let the experience surround you, rather than be smashed in the face by it."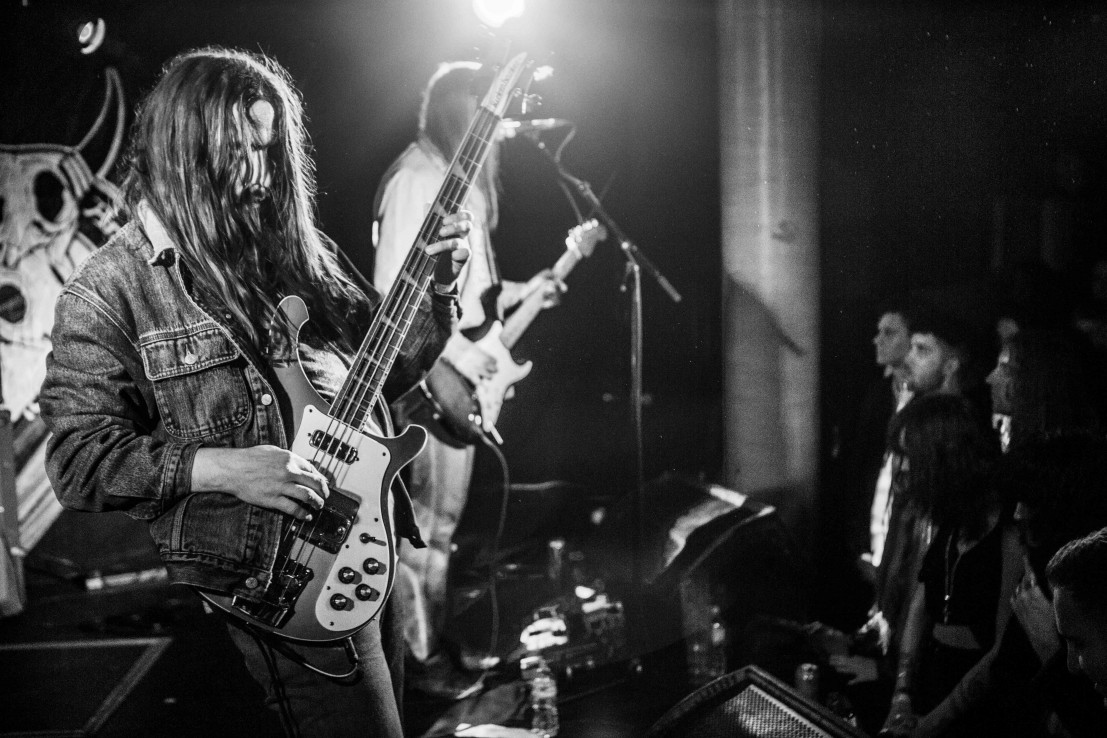 I ask Gill Tee how she sees Desertscene's curation fitting with the Black Deer audience? "When Debs, my business partner, and I first decided to go ahead with the festival, we explored the subcultures around the music. Great food was one of them, and the second was motorbikes. We decided to create a venue in the arena, that had more of an edge to it than the other stages, and we named it The Roadhouse. Debs and I, along with our booker Bev, wanted to explore where Black Deer could go musically, especially in the Roadhouse, where we could be a little heavier with our output. We wanted to give our audience real diversity, but still keep true to our promise of authenticity. We didn't want to play it safe and do what was predictable.
"What Reece could bring to the festival through his contacts seemed like a great fit. I was obviously proud that Reece felt comfortable with putting his successful brand into Black Deer. It showed that he had confidence in what we were doing, and that meant a lot to me personally. There is a real parallel with the community that Reece had built with this festival, and the community we are building at Black Deer. We both could see how the two genres would work well together.
And how collaborative is the working relationship between yourself and Reece? "I obviously talk non-stop about Black Deer, as it's taken over my life! At family gatherings there is a lot of talk about festivals and music. When we decided between us to develop the idea of Desertscene taking over The Roadhouse, Reece promised me a great line up, and that is exactly what he has achieved. The announcement has already been well received by our audience, and I am so looking forward to Reece and his team bringing their great brand to Black Deer."
And going back to Reece, I ask what can we look forward to at Black Deer this year from the Desertscene Roadhouse takeover? "Left Lane Cruiser I've been trying to get for Desertfest for the last few years and it's never worked out so I'm excited about that and then Brant Bjork is obviously one of my favourites so to have him headline on the Saturday is amazing. I just think he's the perfect artist to really show what the desert rock stuff is all about. So there's gonna be a lot of people watching our bands that wouldn't have come across these styles of music before and I think that there's gonna be a lot of people pleasantly surprised, so it's gonna be quite nice to have an artist that really embodies that whole desert rock scene. People's perception of things are different to the reality and I think there's some brilliant bands we've got. It's a really good opportunity for us and these bands to reach a wider audience."
Black Deer Festival runs from 21-23 June in Eridge Park, Kent. Find out more at blackdeerfestival.com