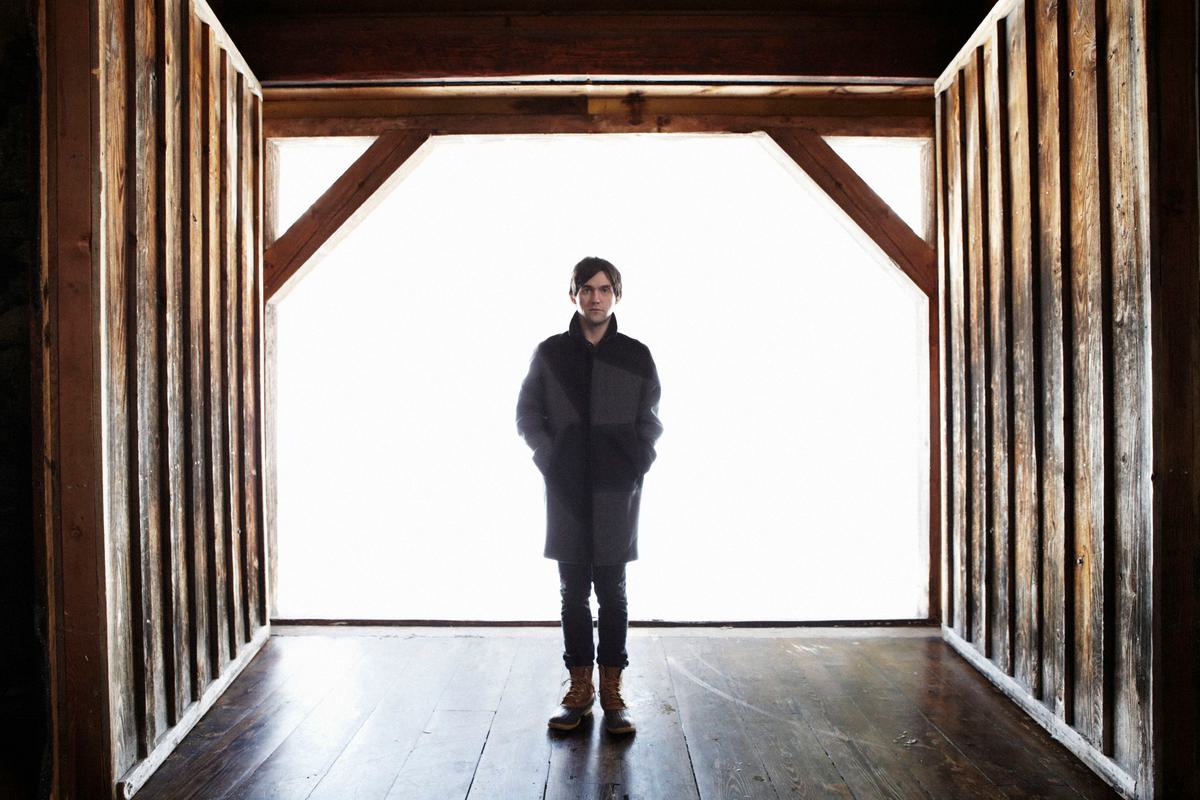 Conor Oberst: "You have to strive to come to terms with things and keep going forward"
09 May 2014, 10:00
Despite only being 34, after almost two decades making music the current period seems to be a self-reflective time for Conor Oberst.
Having begun to write songs at the age of 13 and like many who show promise from such a premature age, the Omaha musician has continuously redefined himself since. Going from emo sweetheart to adopting the poisoned chalice of being called the "next Dylan", and more recently shapeshifting between white suit-clad Americana, spiritual stadium-rock and politically-angsty post-hardcore, Oberst steps away from the Bright Eyes tag for his new solo record Upside Down Mountain. While it's not the singer's first foray into the lone sphere (his self-titled debut came out back in 2008, followed by Outer South with the Mystic Valley Band twelve months later), with 2011's The People's Key looking increasingly likely to the last Bright Eyes record for the foreseeable future, working alone offers the perfect opportunity to delve into who Conor Oberst really is: not only for himself, but the listener also.
With Bright Eyes' recorded output – by the singer's own admission – having become quite sonically disparate over the last few releases (with the entire back-catalogue largely held together by Oberst's own lyrics and polarising vocal tonality), the prospect of a new solo album offers much intrigue of where he chooses to go next. "The way I tend to work or feel creatively is normally a reaction to the last thing I've finished," Conor tells us in the meeting room of a grand London hotel. "If I do one thing for a while, my next impulse is to try and do something different."

A departure the new LP can certainly be deemed, especially when stacked on the record shelf next its cryptic, almost detached, predecessor. Whilst previous albums have found Oberst seeking inspiration from external sources (Cassadaga saw him move to a clairvoyant commune in Florida, Outer South documented life south of the U.S border and The People's Key explored the entire realm of spirituality), this record sees Oberst instead choosing to look more within himself. Indeed, Upside Down Mountain may be the musician's most personal, poignant and relatable work since his folk-tinged landmark I'm Wide Awake, It's Morning.
"Sometimes creativity works like a pendulum too and you go back the other way, to a place you may have found yourself before. I think I tried to go back to an older way of songwriting with this album," Oberst says, taking a sip of water before returning to the thought. "With The People's Key, I tried to wrap my lyrics in a cryptic code that people would have to decipher to understand. I guess you could say this one's more direct in that way."
Just like a pendulum on its returning swing, Upside Down Mountain on occasion exhibits all the hallmarks of classic Bright Eyes and situates the singer at his most pensive. A lot has changed over the past few years for Oberst, you see: moving to Mexico, getting married, leaving his homeground Saddle Creek imprint for major label Nonesuch Records and an on-going legal case, to name but a few. Despite an air of newfound maturity though, the music on offer over the course of the LP remains the kind of internal probing we first came to expect since Oberst's first entrance into the music world's consciousness with Fevers and Mirrors in 2000.
The album's opening track "Time Forgot" shows Oberst escaping his relative fame and moving to a ghost town just so he can gather his "scattered thoughts". Elsewhere, "Double Life" depicts both the positives and perils of leading a quieter life. Pretty much every song on the record focuses on a moment when you have to come to terms with a grave matter, whether it's your offspring leaving home on "You Are Your Mother's Child" or life simply not turning out the way you would have liked (as on closing track "Common Knowledge").
There is, however, this sense of acceptable, slight optimism, on the record that does tie it back to The People's Key. Among all the feeling of loss and hopelessness, there's an almost zen-like disposition of accepting life for what it is and dealing with things the best you can.
"The idea of Upside Down Mountain, even the title itself, is that we're all alone in our own minds, our own internal mountaintops or universes".
"Life is about making connections and all these forces of being connected but then at the end of it, for better or worse, you'll always be in your mind and I'll always be in my mind and there's no changing that. You have to strive to come to terms with things and keep going forward," Oberst explains.
In a way, you can sense most Bright Eyes fans almost hoping Oberst doesn't eventually figure it all out completely. It was this sense of universal struggle that made him so easily relatable in the first place, wasn't it?
Upside Down Mountain is out 19 May via Nonesuch Records.