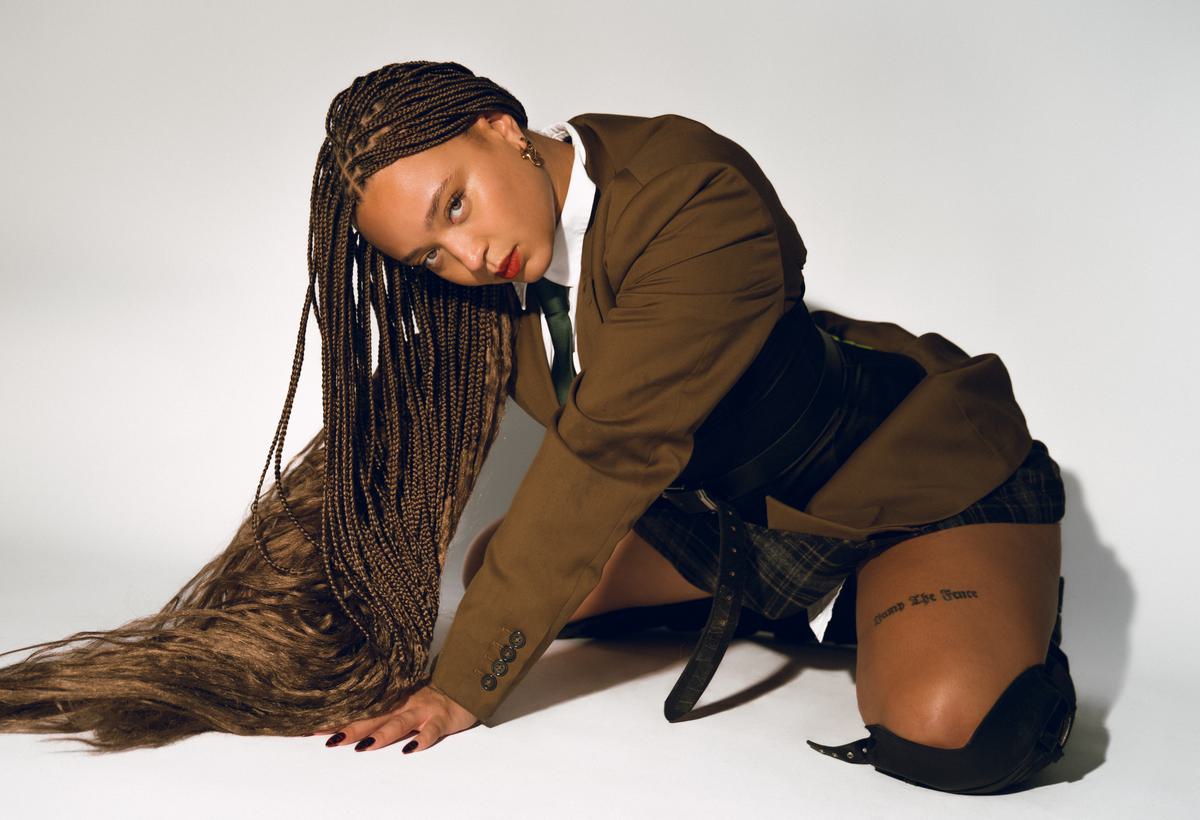 Connie Constance wants you to step into your power
02 November 2022, 11:00
Original Photography by Phoebe Fox
Across the 12 tracks on Miss Power, the record hears Constance pen lyrics that detail growth following a series of heartbreaks, struggles with mental health, healing after a relationship breakdown and, as put by Constance, "stepping into our power."
Our zoom call is scheduled two weeks away from the record's release. As we speak of the looming date, Connie laughs: "it's almost like having a baby! Well maybe not quite like having a baby, I'm just so excited to get it out now and just want everything to be perfect for it."
Taking its title from Constance's birth name, Constance Power, the titular track platforms her gift for songwriting, with lyrics that locate the freedom that comes with breaking free from relationships and personal growth in the wake of heartbreak. "It's too late / the damage is already done / I'm moving like a hit and run / Could be nice to be lonely," she sings in the chorus, her distinct husky vocal swirling around indie-pop guitar riffs and resounding drum snares. Like the rest of the record, it's a feminist anthem designed to empower.
Assuming the record takes its title from the single, I ask her what inspired that decision but she's quick to correct me. The record, she explains, has been named Miss Power long before the track came. "I can't remember when I decided that was the title, but it felt right to title it that. It felt like a time where I was stepping into my power, it was me coming back to myself," she recalls. "My last name is Power, and it also felt like the time to have a self-titled album. When we wrote the track, the opening lyric where I sing 'can't handle the power' made me realise that this was going to be the title track.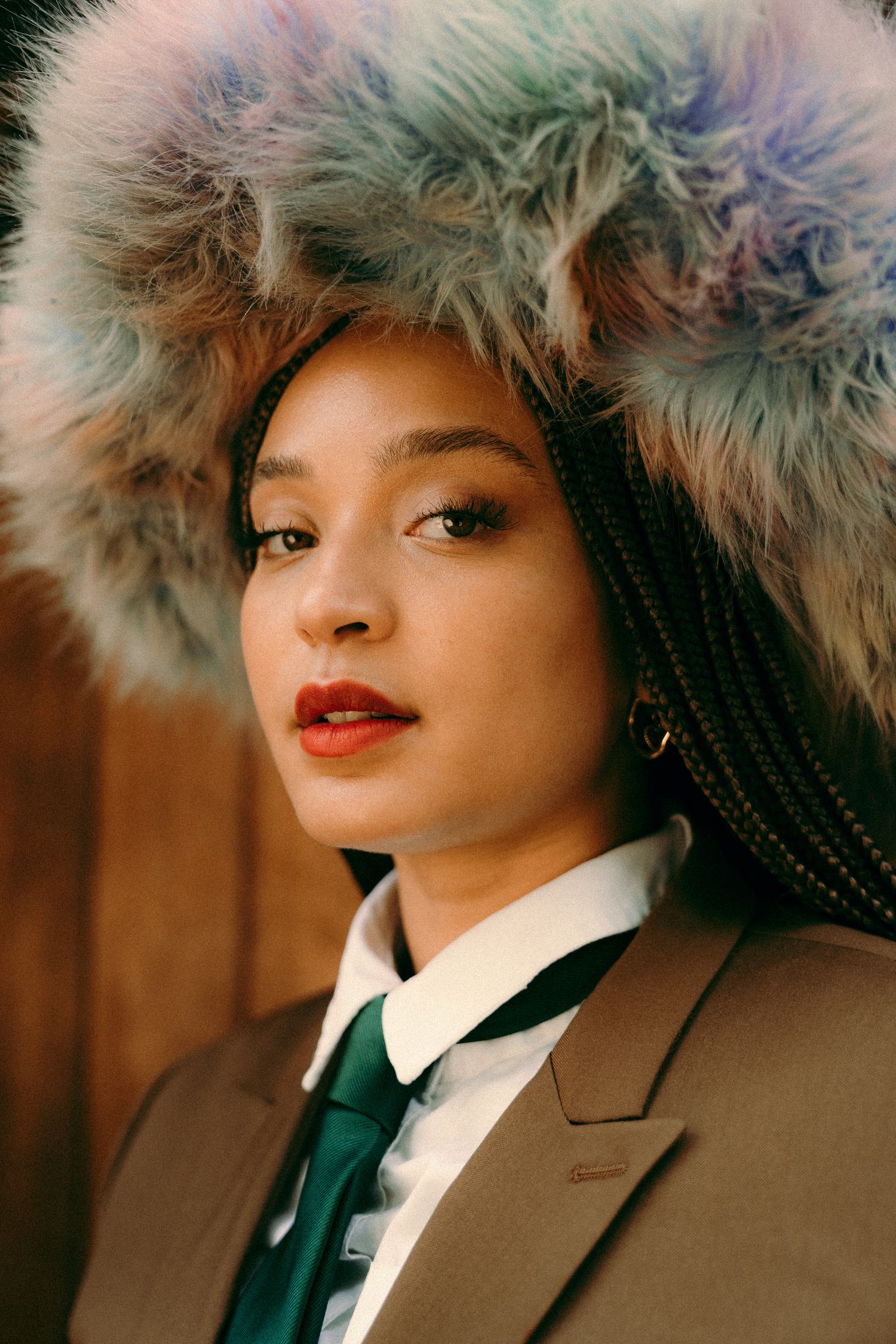 Constance's goal to create a record that not only invites recognition of her own internal power, but also asks the listener to do the same, was made possible through the help of producer Samuel Knowles. Known professionally as Karma Kid, Knowles has worked with the likes of Shygirl and Ms Banks and was also behind Constance's 2021 track "Prim & Propa."
"After Sam and I made [that track], I had a moment where I was like 'this sums everything up'. It was the first time I had made a song that had real depth to the lyrics but also the chaos," Constance reflects. "The soundscape made sense as well with the funky guitars recorded really close to the mic. It has this feeling of being a tune played round a fire but also outside in a festival. After we made that track, we decided that this was the time to make an album. We didn't put any time stamp on it or any deadlines… We just decided to do two sessions a week and see what flowed. We had curveball sessions as well which allowed us to explore more and begin experimenting."
At the time, she was without a label, having made the difficult decision to go independent before joining indie group PIAS. This shift, she explains, was integral to the record's formation. "Going independent meant I had regained my freedom. I love being with my indie label because it really is a freeing experience and has allowed me to feel even more empowered," she says of the change. "My gratitude levels are through the roof, and I just feel so grateful to have a team of people who have allowed me to feel like I have a promising career in music."
Although her time with previous label AMF records meant she felt unable to achieve her musical goals, Constance remains proud of debut record English Rose, and confident now in the direction of her career. "The thing is, although the previous label was trying to push a certain sound from me, I still managed to make an album with them that I am really proud of," she admits. "As much as I knew that it wasn't the right place for me and that I needed to get out because I wasn't being seen how I wanted to be seen, I still managed to get a great album out of it… I feel [the move] has taught me how to grow not only as a musician but as a businesswoman. I know what works now and who I need to work with to elevate me. [I like] working with people who are sick at what they do."
Another example of the magic that has come from this shift is latest single "Hurt You", which Constance coins her 'revenge song'. Fusing indie-pop guitars with her soulful voice and clever lyricism, the track again unpacks emotions and experiences that have served as writing fuel. "This song is more reflective," she divulges, "it's about recognising things that have happened that made me feel trapped. If I'm in a place where I don't feel strong, this song seems to help me find strength and reminds me that I'm thriving."
Nearly four years since her debut album, Constance has established herself as one of the UK's most exciting indie-pop goddesses, releasing material that takes inspiration from a host of British alternative music titans like Bloc Party and The Arctic Monkeys, while not limiting herself to one sound and constantly exploring new ways to create.
"I feel like some of the best things happen when people collaborate. For me, it means I'm trying something I wouldn't normally have done," she explains. "With someone like M.I.A for example, we are completely different musically, but I love her sound and sometimes wonder if there is a way I could be influenced by her and try something with that. I'd also love to try something with Afrobeats, for example. It makes things more refreshing when you try new things."
One genre Constance dipped her toes into this year was House, collaborating with Swedish House Mafia on electronic dance anthem 'Heaven Takes You Home'. Although a new venture for Constance, who has cemented a sound in alternative music, it offered an experience she says was her "childhood dream," the chance to perform to a crowd of 20,000 people at London's The O2 Arena.
"I can't explain what that experience was like," she enthuses with a glowing smile, "we did two run-throughs of the track before. I was standing on this high platform looking out at the empty O2 and I'm like 'this is crazy'. Then I just had to wait till it was my time to come on… I will never forget that night. I couldn't stop thinking about how crazy an experience it was. It was a childhood dream exploding in front of my eyes."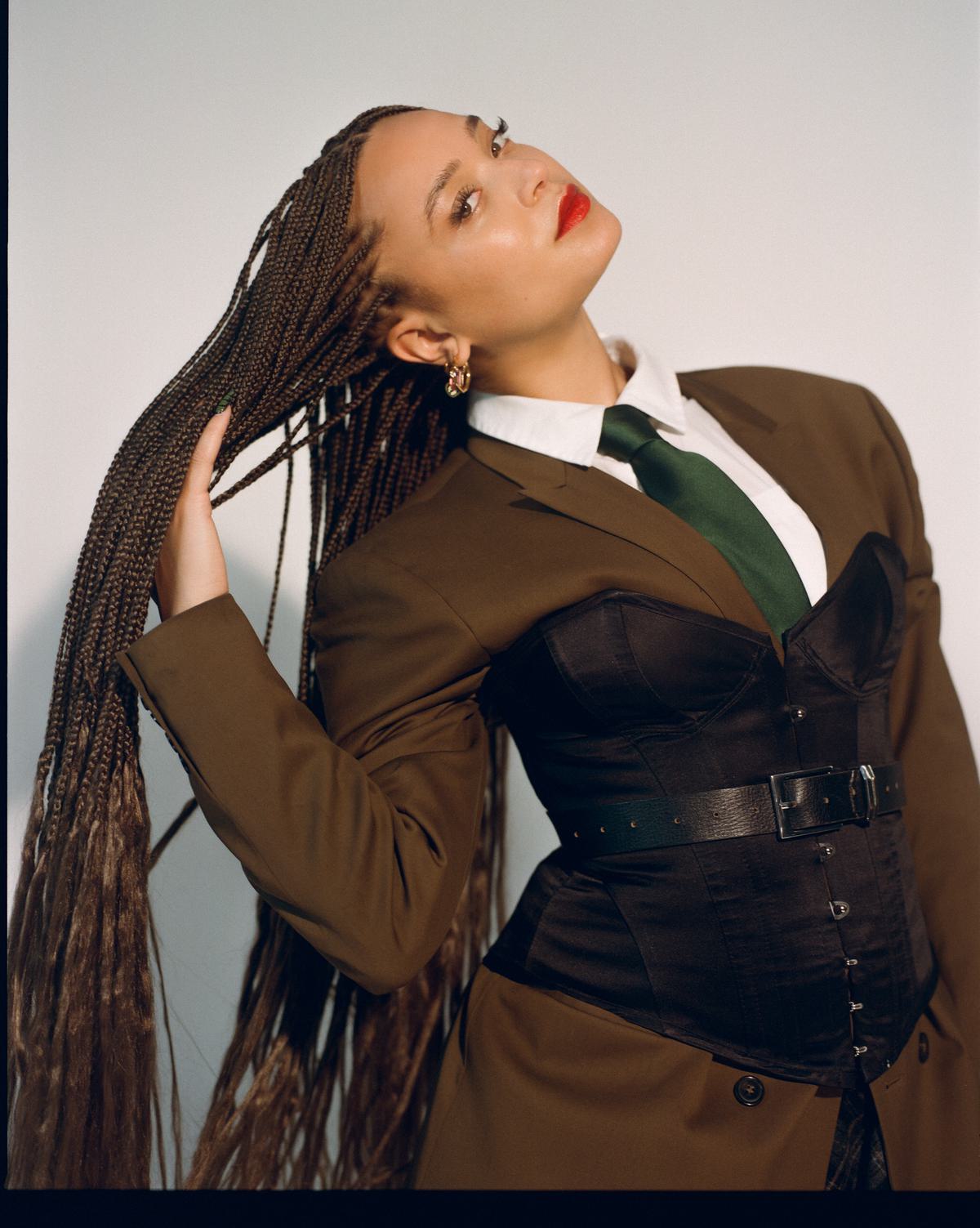 As she continues to rise through the ranks, the last couple years have seen her opening for Yard Act and recently finishing a tour with Nova Twins. With a catalogue of dance-ready material, she creates a space for people to relate, feel represented and, of course, empowered. Accruing a loyal fanbase, her upcoming UK tour has already sold out way in advance. Considering how her music has connected with people, Constance says, "I find it really exciting that people mess with the tunes. Sometimes I feel like I am building my own little warrior army. I love it."

The list of reasons as to why Constance has become a darling of indie pop are endless, whether it be her ability to not tie herself to one sound, write lyrics that inspire, express a level of vulnerability, and the self-reflection in her distinct, soulful vocal. Yet what is often highlighted, is how she stands amongst a legion of Black women in alternative music who have changed preconceived perceptions of genres such as indie, rock and punk.
Debunking these stereotypes is something Constance not only aims to do with her music, but also through an event she runs called Black Punk Party. "It's a way to cultivate a world for Black punk and indie artists. It's a freeing experience for everyone who comes and everyone who plays," she says of the initiative. "I also do a mail out called Black Punk Mail where I put loads of Black, mixed-race, and ethnic alternative artists in a mail out, artists from future, past and present. I think it's important for us to know what's going on in our community."
Providing space for Black alternative artists to platform their music is just another example of her desire to build others up, which stands as the goal with the new record. When I ask her what she hopes listeners take from Miss Power I am met with no hesitation. "Empowerment, definitely," she emphasises. "I always want people to feel like that with my music. I want people to feel free and excited and for us to step into our power. I hope this record feels honest to them, so they feel they are relating to something that is honest."