Not two minutes into our Zoom call, and I am already given a live performance by Birmingham rapper Brixx. I ask her about the first song or record she can remember falling in love with, and her face lights up in remembrance of a time from her youth with her grandma.
"Actually, it's really weird that I'm going to say this, but I used to sing this song all the time to my grandma, and I even still hum it to myself every now and again. It's a hymn, it's like baby-church music."
She then proceeds to sing "Jesus Loves the Little Children", snapping along to the playful Sunday School tune, a smile a mile wide across her face. "I used to call my grandma in America and sing it to her through the phone. The fact that she actually wanted to hear me sing made me happy."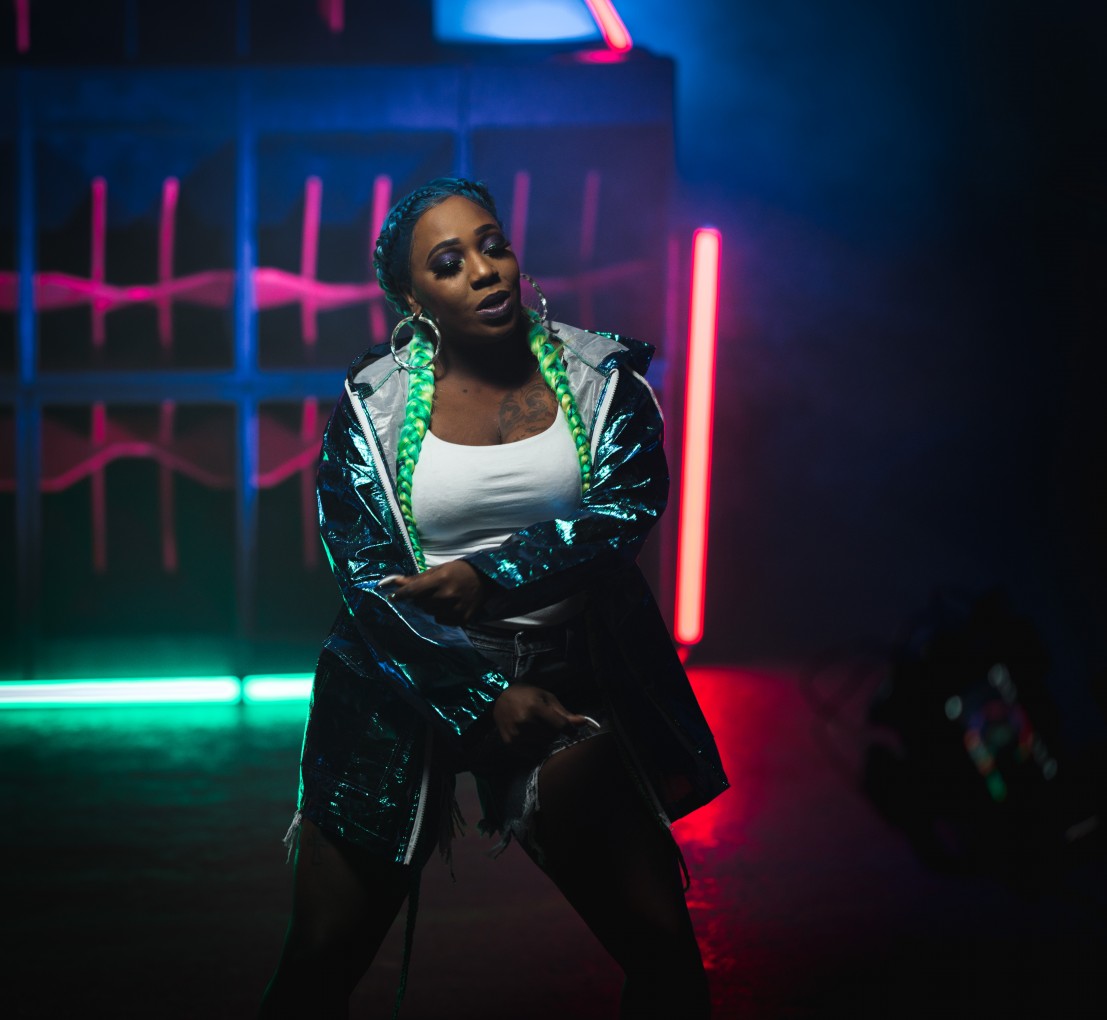 Despite these innocent beginnings, Brixx's brand of gritty, dancehall-inflected brand of rap is anything but. In the past year she has been putting out music, Brixx has already teamed with some of the UK's grime and dancehall heavy hitters; back in January she was featured on BBK legend Frisco's track "Money Call," while last September's "Ready" was produced by Toddla T.
Ever since she was young, Brixx can remember being in love with music, with that pure joy and passion radiating to everyone around her. "Growing up, it would always be known that I loved music and I loved rapping because if you're around me for even twenty minutes, I'll always be showing my current things. From school teachers to peers to friends, they always said I should take it seriously, that I should do it for a wider audience."
While this love of music and performance began in the church, it soon spread, especially after moving to Illinois, USA when she was very young. That shift affected her profoundly - both personally and musically.
"It is hard for people to understand when you speak to someone and within one paragraph you've already changed your accent, like, three times," she explains. "I wasn't very accepted and it wasn't very easy. I had to be very strong in embracing all of my cultures through the way I speak and do things with my voice."
Jumping back and forth across the Atlantic, Brixx worked extremely hard to maintain her Caribbean identity no matter what side of the ocean she was living on. "I was a very strong-willed person, and I still am now, and I would say 'All of my grandparents are Jamaican and I grew up speaking Patois before speaking English.' But I was ostracised by a group of people, my elder cousins and [others], who were supposed to be my protectors."
In finding and accepting her identity, Brixx has been able to use her multi-accented voice to her advantage. Beginning with 'On Da Radar', her first single released in March of 2020, Brixx has used her low and menacing flow to strike fear in the hearts of all who dare to stand in her way. Her larger-than-life personality shines through on any beat, and her upbringing in America and late 90s hip hop have been major influences on both her music and her visuals.
"Missy Elliott brings out the creative side of me. She makes me want to do some cyber-futuristic kind of videos. She is who she is and she doesn't care about what other people think. I'm a tomboy, so most of the time I dress very tomboy-like, but I'm still sexy and girlie with it. It's not about what other people think about me, it's about being comfortable with who you are as a person, and that is what I have taken from Missy."
One name that comes to mind when listening to a Brixx track is Busta Rhymes, whose jubilant and elastic vocals were a source of inspiration for the young rapper growing up. "People definitely can see that I have [Busta] as an inspiration because I used to literally listen to his music word-for-word and pick out how he would go from one flow to another flow so effortlessly. I really took a lot of time to learn how to do that myself."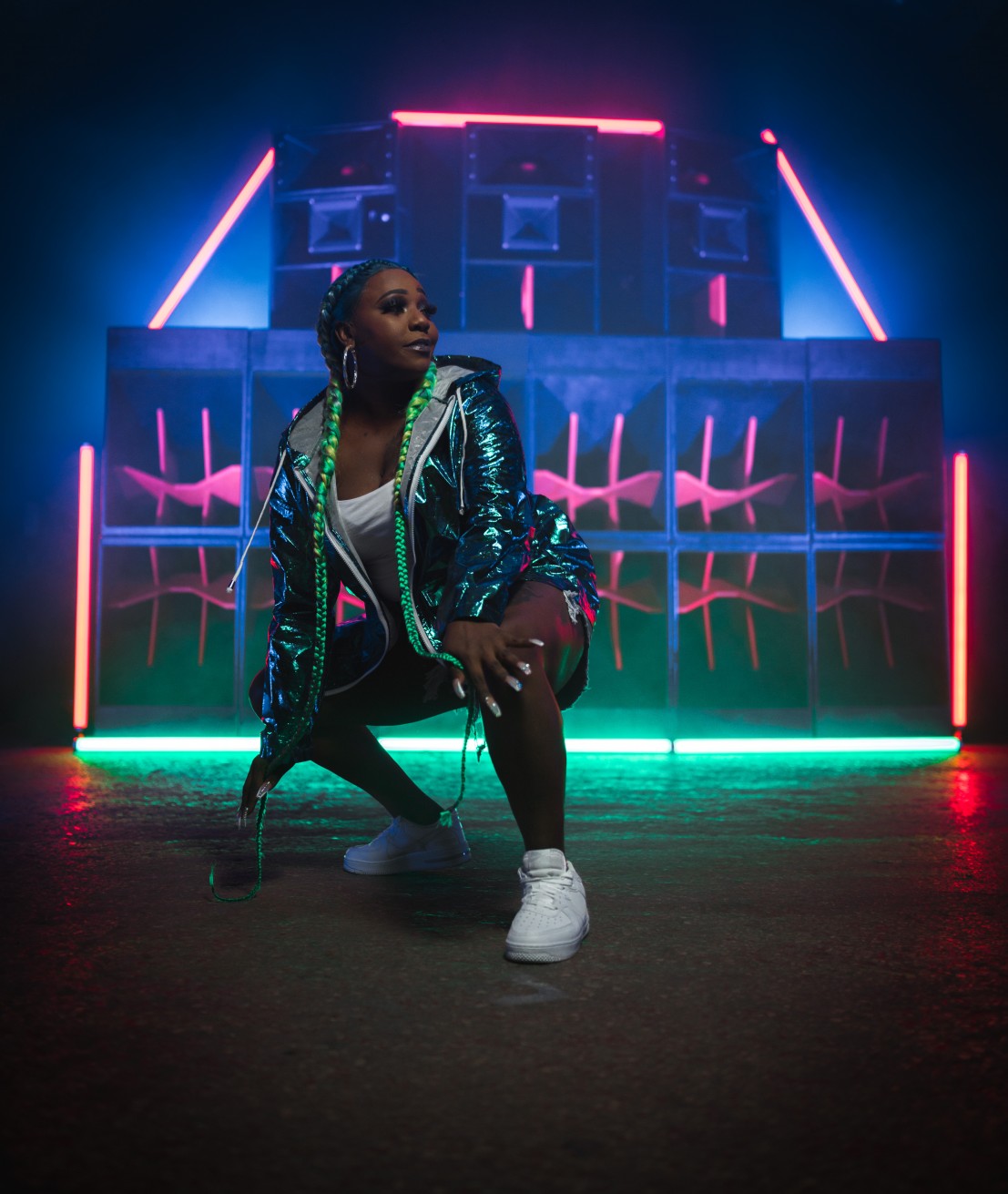 Audiences have yet to see the full force of Brixx's flows and creativity due to the COVID-19 pandemic. The major shutdowns that have been plaguing the world began just as she was releasing her first single early last year.
"I feel like everything happens for a reason," she says. "I know that I would definitely be out doing shows and performing and getting more experience on my performing side of things. But I feel like any time you have excitement over something, and there is a hurdle or blockage in your way, that you should still keep that excitement and use it towards something else." Brixx has been channeling this excitement towards writing, where the artist says she has quite a bit of new music in store for 2021. "I have a lot of potential music coming, and when I don't want to write for [specific] tracks I just write for other material. I feel like that has only strengthened my skill — I have extra things to pull out of my bag now."
This flurry of writing has led to her first single drop of the new year: "2nd Warning (Freestyle)". The track is classic Brixx; a booming and spacious beat with thundering 808s, and the rapper herself warning everyone that the crown is hers for the taking. It's a resounding beginning to what is to be a highly productive year for the colossally talented artist.
"People will be able to see me as an individual and my own style this year. I am going to introduce people to all the other genres of music that I am able to bring. I am done with the little Brixx now, it is time to fully build the wall."