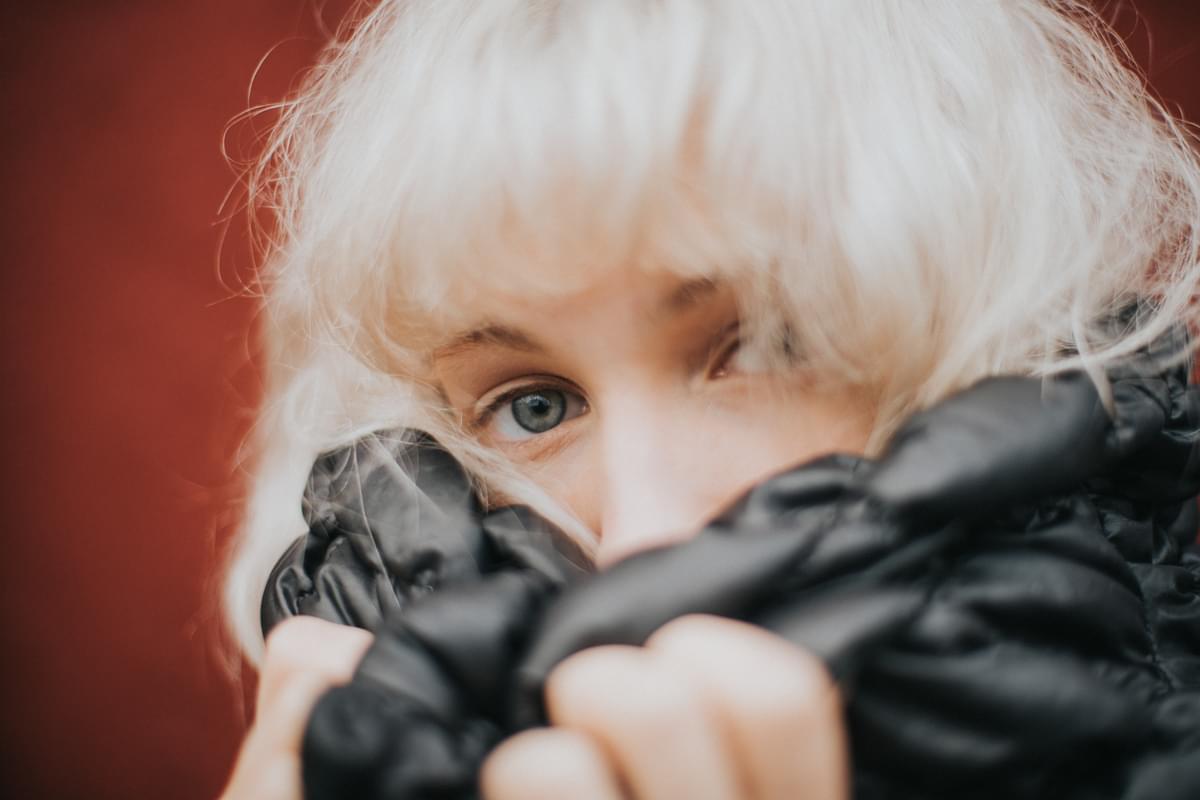 On the Rise

BRÍET
13 November 2018, 12:00
Icelandic vocal sensation BRÍET transforms heartbreak into sultry pop jams.
BRÍET writes songs about love. The confusing, messy, euphoric experiences that drive us all crazy but somehow still seek, despite the excruciating pain it can cause. Releasing her first EP 22.03.99 in January, the 19-year-old Icelandic native brings a refreshingly charming aspect to the standard R&B inspired-pop from the rest of the world. Her lyrics are simple and straightforward, the production catchy and cool and yet BRÍET's approach to songwriting seems more special than most. She takes inspiration from her surroundings – the stuff most of us would miss – while also being influenced by conversations with her friends and family. It's her ability to transform every day experiences into songs that swell with urgency that not only makes BRÍET one of the most exciting emerging artists in Iceland but the whole world, too.
Like a lot of kids, her relationship with music started at a young age. While most Icelandic children are encouraged to pick up an instrument, BRÍET's parents allowed her to find her own way there. Her father, obsessed with rock and indie music, would often bring the guitar to the dinner table, strumming chords and picking melodies while the rest of the family picked at their meal. "We were always singing and he was always showing me something," she says. "I was always learning something about any music – jazz or rock or pop – and how the singer sings and how she uses her voice."
BRÍET turned 10 in 2009 and like most girls her age, she became a little obsessed with Miley Cyrus and the Hannah Montana film. Armed with a karaoke machine, she found her first love – Cyrus' track for the film 'The Climb'. "It was always the same song," she says, laughing. "It's actually really hard song to sing but it's so great." By age 13, she became interested in the guitar so her father enthusiastically began showing her the basics and by 15, she was gigging in local restaurants.
She would sing classic jazz tracks while a friend would play the guitar and despite her young age at the time, BRÍET says she rarely felt nervous during those performances. "I was always so calm. I was just so much in my own zone and as I was in the corner, I didn't have to introduce myself or anything like that. It was really comfortable." It was this experience that encouraged her to experiment with her own vocals more. Singing the same songs over and over again tended to get a little tiresome, so BRÍET would reach out of her comfort zone to reach those high notes.
"I'm always like, fuck I don't know how to sing, I don't know how to warm up because I never went to a professional teacher, I was always just asking my dad," she says, laughing. "I kinda like that style though… when you just do what you think is the right thing to do. It's hard to know what you can do because sometimes I'm like, I don't know if I can sing that high – sometimes you do it and it works or it doesn't work."
It wasn't until producer Pálmi Ragnar Ásgeirsson noticed BRÍET in Reykjavík's music scene that the teen singer started crafting her route into pop. While she loved performing at the restaurants, his enthusiasm peaked her interest into creating her own EP. It was during a party that she first learned of him, when a friend told BRÍET that Pálmi was desperate to work with her. After that, she sent him a "fake message" about the Icelandic holiday Menningarnott. "There are always fireworks when the clock turns 12 and I sent him a message, saying 'Hey Palme, do you know when the fireworks start?' and then I added, 'Oops, wrong Palme sorry' and he was like 'What?' and then I saw him at an Icelandic bar and he saw me. He came up to me after the show and he asked if we maybe wanted to do something together and that first song was 'In Too Deep' so it was really a successful collaboration. We knew we were a good team."
BRÍET always knew she was going to go into pop. While some might describe it as throwaway, she says that it's the genre she always finds herself going back to. "I think every type of music gives you memories but I think all of my memories when I was younger were the pop songs," she explains. "You can sing along with it and it's fun and it's becoming more meaningful with its lyrics and I think you can find, in every area of music, something that doesn't mean anything and is just a throwaway, for example in indie or rock. You can say it about any music in my opinion. It's just easier to say it about pop because there's so much out there. I think people think it's the easy way – to make pop music – but in my opinion, I think pop music is really fun and important. You don't always want to listen to something really deep or dark, sometimes you just want to forget your worries and dance with your friends."
As for BRÍET the pop star and BRÍET the person, she says there's not a lot of difference between the two. When she was starting to craft her career, she reveals that her team were pushing for her to come up with an artist name. "I try to be myself as much as I can," she says. "It was so hard to come up with a name. I thought it was so weird just being called something else that I've never been called before. Then I just came to the conclusion that of course, I'm going to be just BRÍET because I won't be anyone else. I won't be this other person, you know? And sometimes I think, do I have to put more attitude? Or do I have to dress differently? It always comes to the end, to the same stuff that when I'm comfortable, everyone likes that more than if I'm just trying to be someone I'm not."
She says her songwriting process is very much a collaborative effort. She'll comment on the beats while he'll comment on the lyrics. They'll argue sometimes but the result is always a magical, catchy haven. The EP's second track, 'In Too Deep', was quickly added to playlists across the world and is close to 700,000 plays on Spotify. It was through this song's singular success that BRÍET realised she wants to shun EP or album releases and instead, focus on singles. "Sometimes when you give out an album, so many songs don't get noticed and it happened with 'Ghosts on the EP," she says. "It's only three songs and 'Ghosts' just disappeared like nobody heard it, even, because 'In Too Deep' got into so many playlists and 'Twin' too but 'Ghosts' was just standing there, alone."
So far, that's meant the recent release of pop ballad 'Carousel' featuring Steinar (November 2). She describes the collaboration as "really special" and like most of her tracks, BRÍET just wants people to find a little of themselves in the story. "My songs are really about love. So I think maybe if you're in a bad relationship and you listen to one of the songs, maybe you can put yourself in those shoes. I try to write very relatable lyrics and help people that way."
Get the Best Fit take on the week in music direct to your inbox every Friday