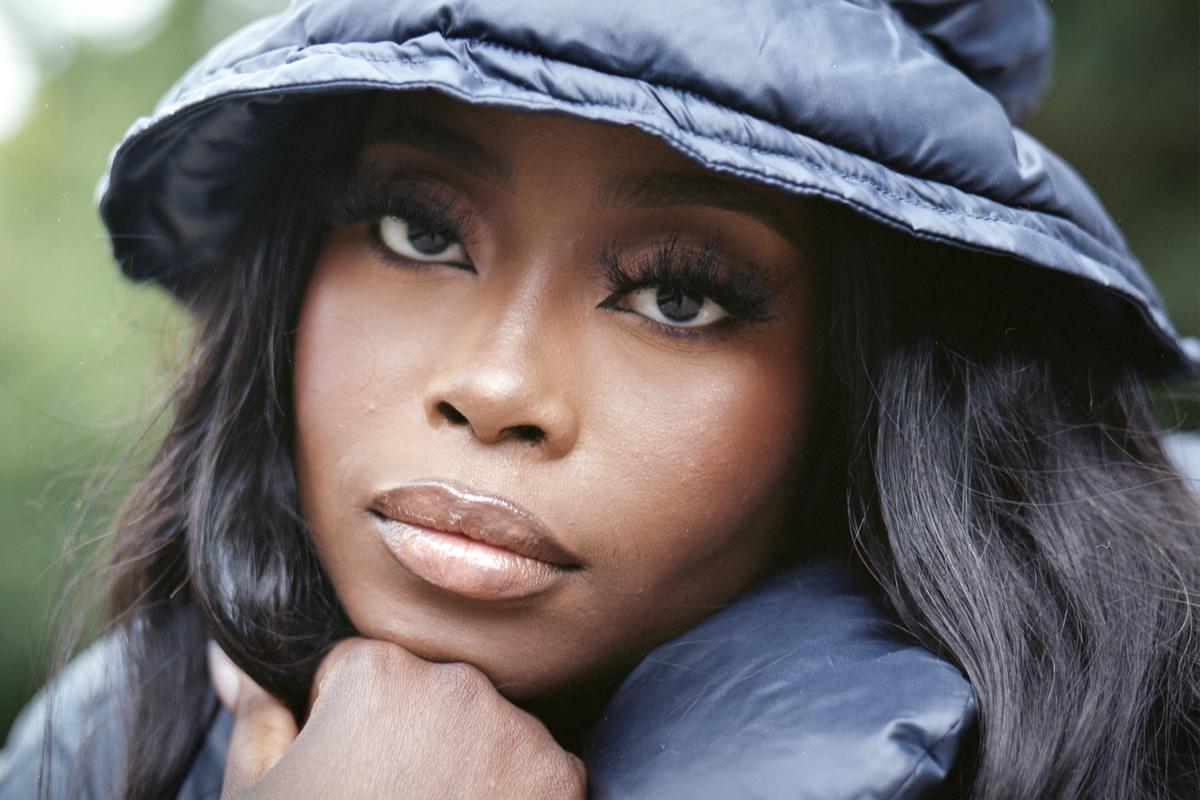 On the Rise

Bellah
30 August 2022, 08:00
It's a sweltering day and Bellah - aka 25-year-old Isobel Akpobire - is sat inside her car, cracking jokes and being her charming self.
Though she's been putting out music since 2019, her first big hit was a COLORS session. There, her style, savvy, and smile launched the Afrobeats-tinged "Evil Eye" to one million views.
"I finished the song four days before I went on to COLORS. So as new as the song was to everybody else, it was new to me as well," she admits. "There was so much excitement and build up. I sang a couple of times, and it was like – yep, thank you. I was like… done?"

Though Akpobire knew there was a large audience, she didn't expect to get the million views this performance has now racked up on YouTube. "I turned off my phone, I turned it back on. It was a crazy day: I cried, I got on my knees. This was so unplanned and it just happened. I was like, you know what I could actually do this, I could really, really do this. It was an amazing moment."
Since then, Akpobire has been working hard on her latest EP, Adultsville. It shies away from her older, pop-adjacent songs, leaning heavily into the alt scene that she loves dearly. "I think the identity behind my music when I was putting them out was still being discovered. Now I'm like, Bells, you can't be anyone else but you. And that's gonna be your superpower."
Indeed, an astonishing amount of introspection and initiative has gone into the creation of Adultsville, which sees Akpobire dropping some wisdom bombs over slick 90s beats and sunny guitars. Intially starting off doing musical theatre, Akpobire enjoyed adding "salt and pepper" to her vocal style that musical theatre wouldn't allow.
Listening to people such as Frank Ocean, SZA, Brandy, and Daniel Caesar unlocked a world of alt-R&B that soon became integrated into her new sound, along with a new philosophy: "It's just about putting out good music, and the people will decide and the people will let you know," she says. "In a time where we can't dictate what a hit is. Now that I'm comfortable in that realisation, I'm just making whatever makes me feel good."
Though R&B is close to Akpobire's heart, it's a uniquely difficult genre to make music in these days. UK R&B artists have made a concerted effort to uplift and support each other, but she cites two main challenges in making R&B. "It just goes back to the fact that we are very small island and R&B is not the number one genre here and it's not ours," she explains.
"We are small, we have a crabs-in-a-barrel mentality. We're all in such close proximity, that when someone is ascending, it's hard to support because automatically, there's comparison. We think that only one person can make it, or one person can make it at a time, when there's so much space."

Another issue, she believes, is that as R&B originated from America, artists there are naturally better at it. "They just do it better because they own it – it like, we do grime better because it's ours, they can't do it," she says. "In order for R&B artists to really go there, I think they need to study. We have a song problem here. It's not that you don't sound great, the song's not great and can't connect. I think a lot of us need to work more with writers and get out of our own way because it's not about you doing everything yourself. Collaboration is the best."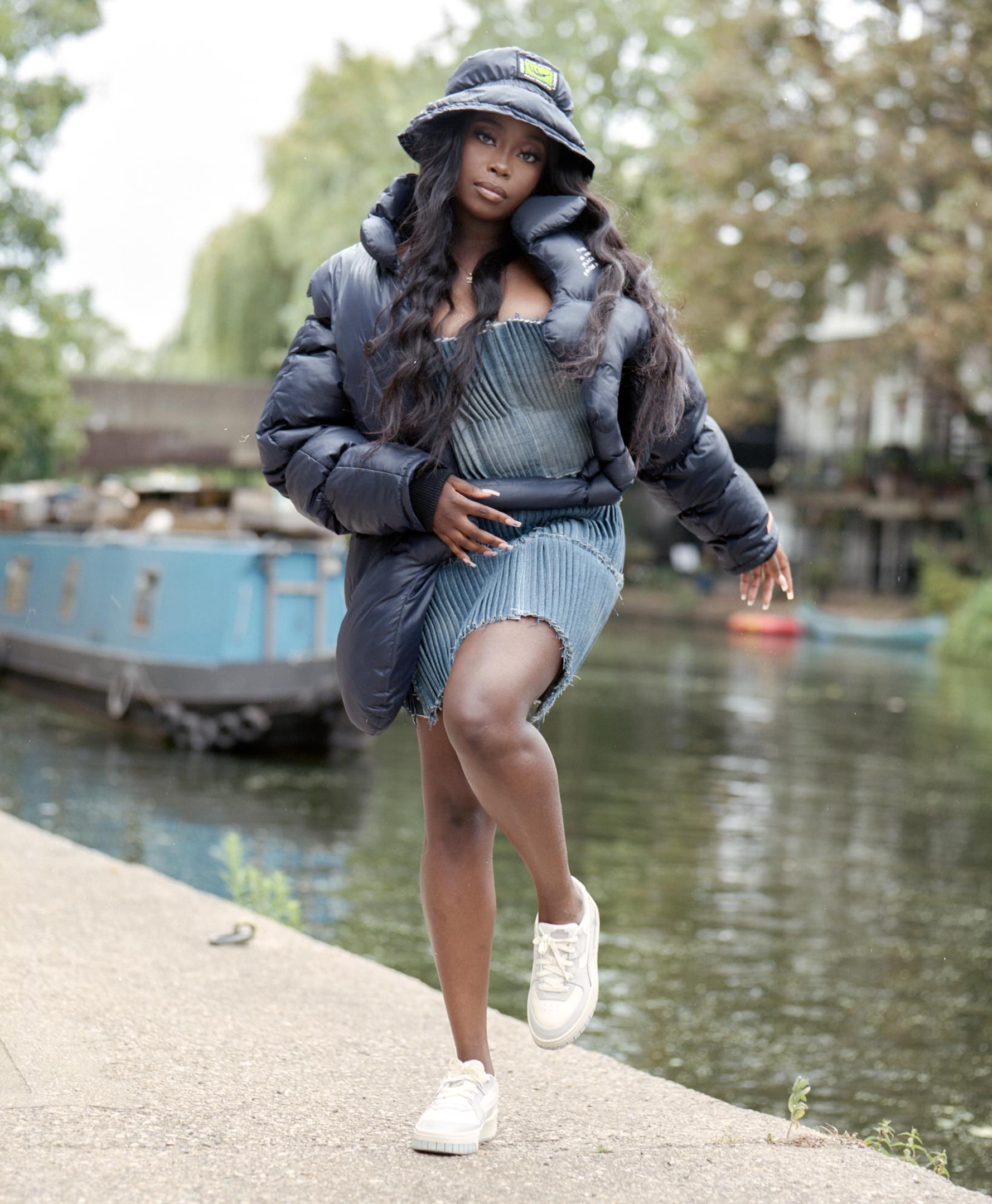 Funnily enough, Akpobire claims that American artists are now turning to the UK for their source of R&B. "There's a comment under my colours that says London right now is like New York in the nineties where there was just so much fresh talent coming. That's crazy for an American to say about our scene!"
Akpobire has also found support outside of the UK scene. She recently met Temz and SZA, the latter of which she saw at Wireless, where Akpobire herself was performing, too. "Every time I meet my idols, it humbles me and energises me at the same time because I'm like, there was probably a point where you were literally where I am."
SZA in particular has been a core influence for Akpobire; meeting her was incredibly nerve-wracking. "I was shaking before I went into the room and then I saw her face. She's so lovely and she's so incredible. She's so normal! Just knowing that incredible music comes from her very incredible mind, but she's just a normal girl. It's an inspiration; there's nothing that separates you from this woman, apart from the fact that she's just making incredible music and you too are making incredible music and one day, the world will know it."

Akpobire hopes the world will know it with Adultsville, which she has tried to make more conceptual and coherent than previous releases. "I had the name of the EP before I had any songs on the project, so the music has been curated, the sound, what we wanted to do, how we wanted it to come across, how we wanted it to feel," she says. "What's amazing is I'm simultaneously living the experiences that I've been singing about, it's no longer in hindsight. This is where I am at."
Right now, Akpobire is in a transitory stage most of us in our twenties find ourselves in: wanting to change yourself for the better, and having absolutely no idea how to. But for Akpobire, change was almost a product of circumstance: "In my head, I was like, I want to mature my sound, mature my music, I was focussing on the music so much. I just feel like God said, 'oh, you need to go through it for you to actually write about it, babe!' So here you go – bam! Here's the song! I was like, okaaaay! Cool!"

"You basically have to be okay with the way you decided to live. And if you're not, you have to change it yourself."
(BELLAH)
Though adulthood comprises of many elements, Akpobire believes it is accepting your own personal philosophy that truly marks an adult. "You basically have to be okay with the way you decided to live. And if you're not, you have to change it yourself. That's kind of where I was, where so many things that happened to me. I can sit down and take it the way it's been given to me, or I can make this work in my favour. And I believe that this is what adulting is"
This has been challenging for Akpobire, who has found herself initially resistant to change amongst friendships evolving, kids being born, and careers starting. She uses the idea of a video game to explain how she copes with the hectic nature of her world. "My life is a video game and you're going to repeat the same levels unless you learn the lessons to learn this level."
"Life gives very bully vibes," she jokes. "But I have to be like, What? What's the lesson here? What do I, what do I need to change? I have to really look at the lesson I need to learn because I don't want to be here. So let me learn this lesson and go. Change is so important. It's hard, but it's important."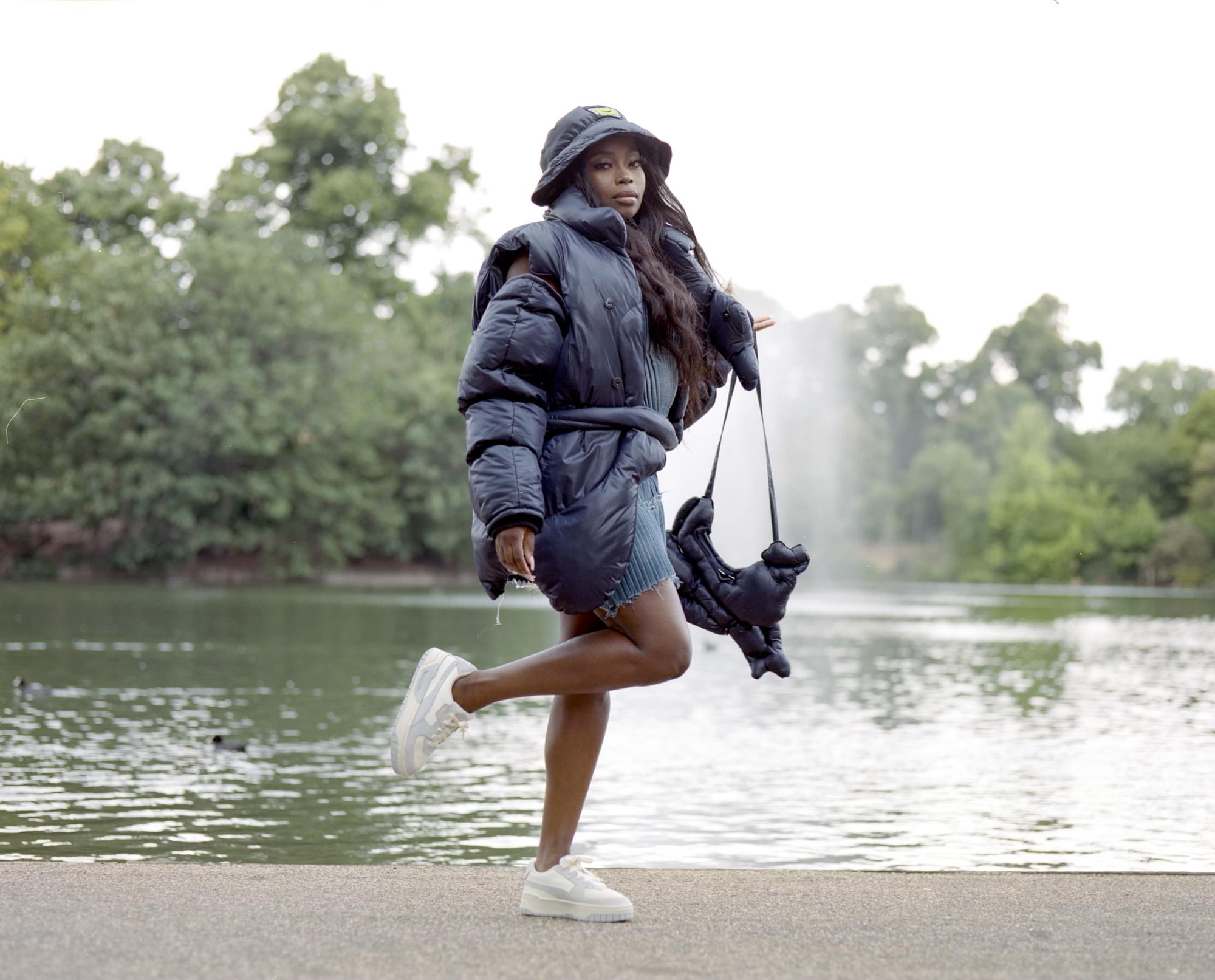 What was the hardest thing to change about herself? Though Akpobire disclaims that she is still this person – "to say I was this person is a very big lie" – she believes it's being a "pushover", or "too nice".
"I would let anything slide for other people's peace and I will never take into consideration my own," she admits. "That is the part of me where I've recently been making decisions that have been solely me. I've felt guilty about them, but they are my decisions. Becoming a little bit more selfish has been the greatest thing for me, because people have been really getting themselves into spaces being selfish and that's how you do it. Like you cannot carry everybody on your back. That is the one thing that I'm really holding on to, not to become a selfish person, but to be more selfish."
Akpobire has spent a lot of time thinking about how to progress to the next level in her life, and she's willing to let her audience into the uglier parts of this process. "I wanted this project to be a soundtrack to our lives," she says. "As long as someone else can relate to what's going on, I'll be so happy because I know I'm not alone in these experiences. I think when people sit down and listen and hear the growth, they'll be surprised."
Get the Best Fit take on the week in music direct to your inbox every Friday