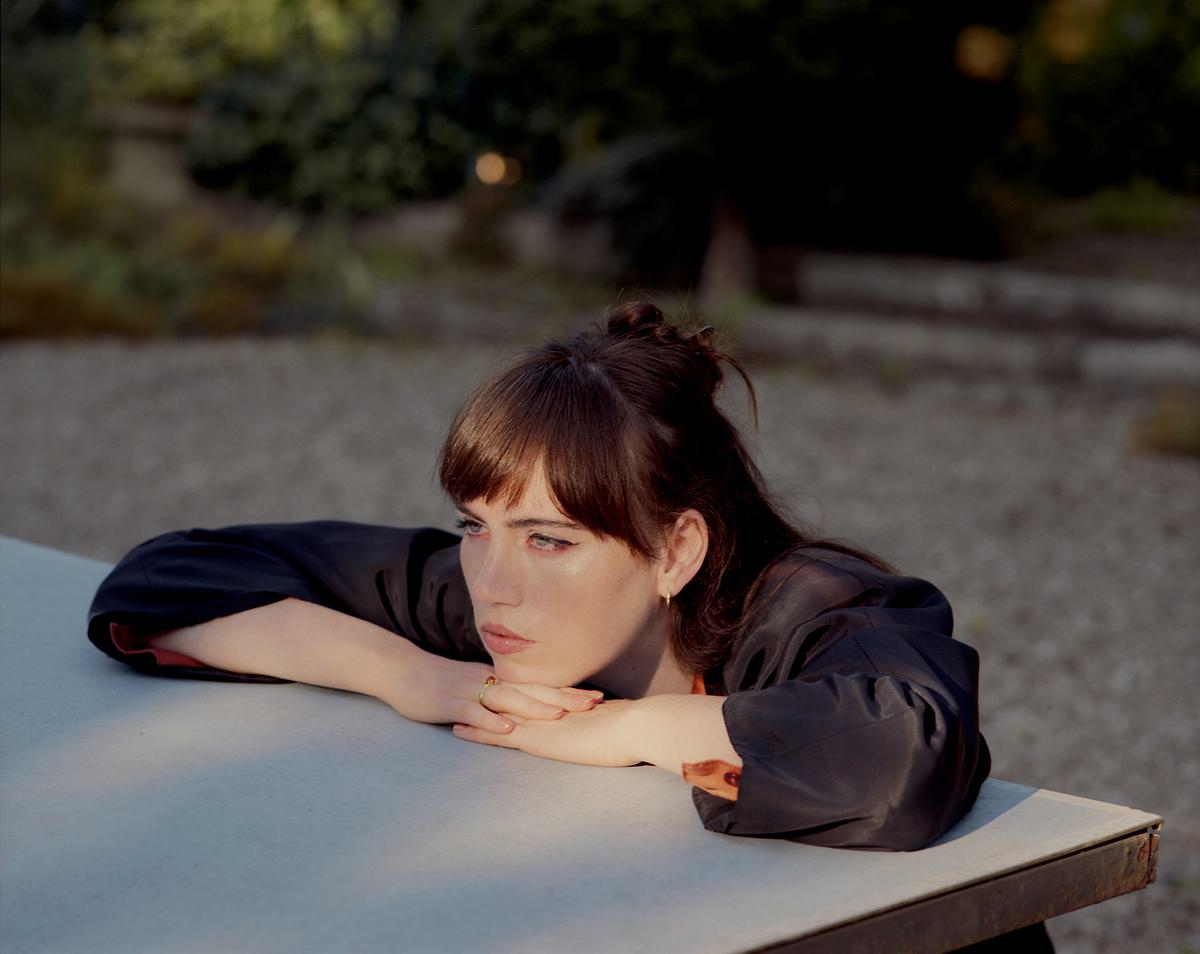 Aoife Nessa Frances and the Importance of Being Elsewhere
27 October 2022, 12:30
On Protector, Aoife Nessa Frances charts a deeply felt process of spiritual renewal. She talks to Cailean Coffey about how moving closer to her family and the Wild Atlantic Way set the wheels in motion.
Aoife Nessa Frances could never have anticipated the reaction to her breathtaking psych-folk debut Land of No Junction.
The Dublin-born singer/songwriter had spent more than four years making the record in fits and starts, and some of the material dated back almost a whole decade, so to have it blow up almost overnight upon release was as surprising to her as to anyone.
The recognition was great, but ultimately left her feeling vulnerable and uncertain of where to turn next – a feeling that was quickly compounded by the dawn of the pandemic and all the anxiety of losing months' worth of touring. For the first time in a long time, she had nothing to turn to, nothing to focus her mind on, and that, she says, felt more than a little uneasy.
Three years later, having moved across Ireland to reconnect with family and the stunning nature of the Wild Atlantic Way, she returns with Protector, a calmer, more mature collection about a period in Frances's life that lit her creativity ablaze.
She's on the road when we speak, opening for Canadian indie-rockers Destroyer on their European tour. It's her second tour this year, having opened for Alex Cameron in the US and Canada this spring, and she'll soon head out on a headline tour of her own to round out 2022. "It's been busy," she says of the past few weeks. "I feel the momentum building up as we get closer to the record release day. I finished recording this album over a year ago, so I definitely feel eager to get it out there so that people can listen."
"This album feels so close to me now, I don't know what it will be like to let go of it as a whole," she says, reflecting on a two-year process that began with a decision to her uproot her entire life from Dublin to the rural landscape of County Clare. "It's like an extension of myself at this moment."
The move to Clare became a possibility in the spring of 2020. Frances had long considered leaving the city she had called home for almost her entire life, in search of somewhere a little less diverting. So when her dad began looking after her youngest sister, who was nine at the time, she thought it was the perfect time to move closer to them. "I might have been running away from my problems," she admits. "I was disconnected from myself and from nature, but I found peace far away from the city, where there were no distractions."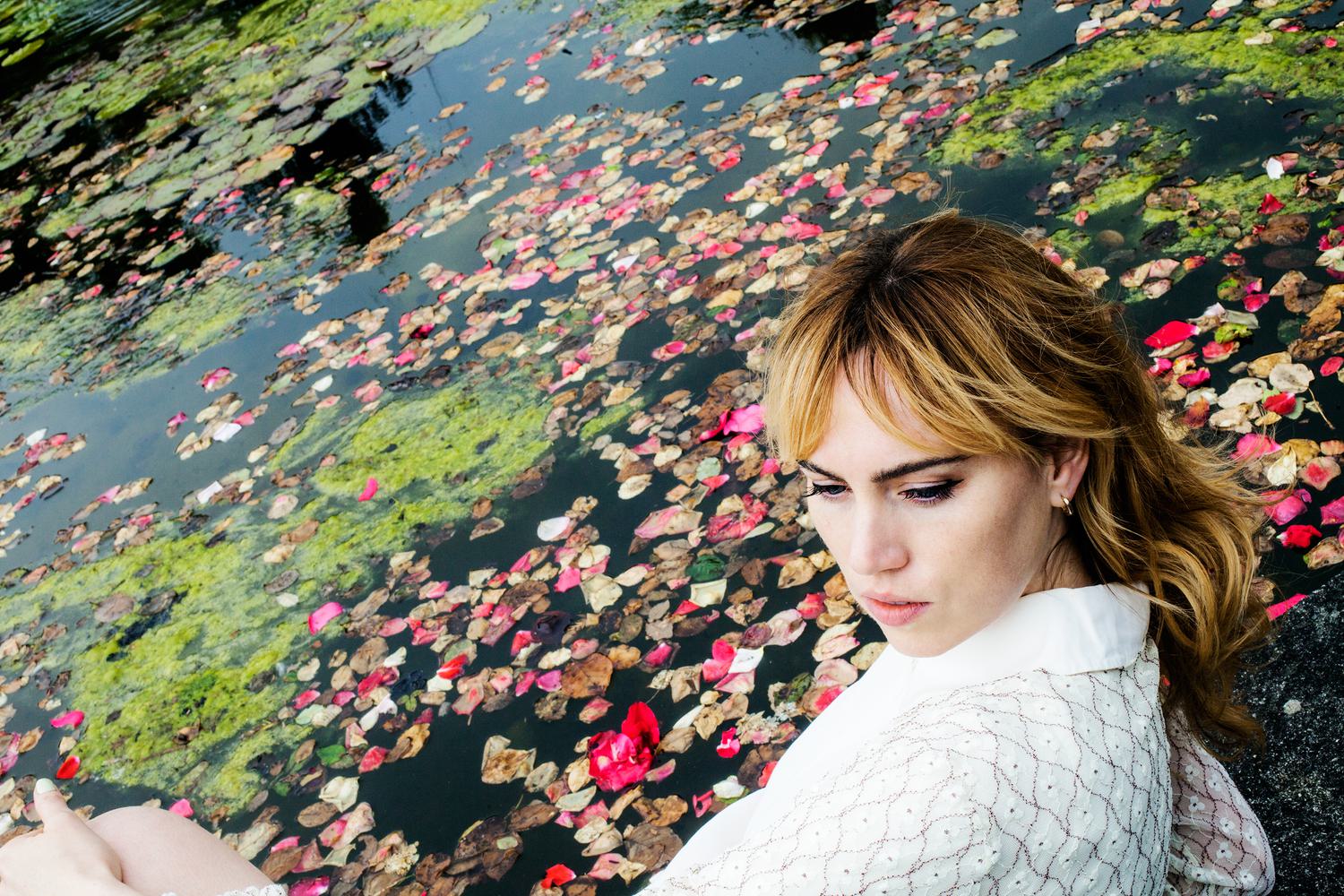 Originally she'd planned to only visit for a week, but then lockdown lurched into view and Dublin was suddenly thrust out of reach. She ended up staying a year and a half – a period which saw her challenging herself in her work more than ever before – and still goes back and forth.
"I've been coming to Clare since my dad moved down there when I was a teenager," Frances recalls of her history with what's proudly known as 'the banner county'. "I had never spent long periods of time there but always loved visiting and being in the countryside. There are so many wonders there besides the Atlantic coast, like the Cliffs of Moher and the Burren, which is this rocky limestone landscape that looks like the moon. It all feels out of this world."
Although she had visited those places, she says she felt as though she'd only touched the surface of what Clare had to offer. "For a long time I had been drawn to taking off and finding some remote place to write music. It felt like something I would always end up doing, and this was my opportunity."
As the weeks passed, and the world got more comfortable with lockdown and all the uncertainties it entailed, Frances slowly drifted back into the habit of writing every day in her journals. Not always songs, but something meaningful that she would use as a reflective way to start the day. As well as writing, she developed an interest in yoga, balanced with long daily walks, and taught herself how to read tarot.
"I became very interested in the cycles of the moon," she explains. "I began practising writing down intentions and aspirations for the coming weeks under the new moon, and then wrote down things that needed to be cleared and released under the full moon. It became my own sacred ritual and provided structure to my life during a time that, globally, felt out of control."
"My body and mind found their own creative rhythms. In this remote space where I was completely uninterrupted by the outside world, my body's natural circadian rhythm took over and I began to get up around 5am. Dreams were more vivid, and I spent time recording and analysing them."

It was through this process that some of the earliest songs on Protector came to life. Inspired by the gorgeous landscape and the audible presence of the ocean, it's a beautiful reflection on the importance of family, friendship, and the things she holds most dear in her life. Across its eight songs, Frances offers a graceful, reflective take on the tension between the rush of modern life and the importance of stepping outside and breathing in new air.
Despite the obvious changes in surroundings, Frances feels like this earthy sonic palette would have come through her work regardless of where in the world she was. "I do feel like I'm going to make whatever music comes out regardless of my location or surroundings," she says. "There is some consistent thread through every song I've written that I don't have control over. Nature has always featured heavily in my lyrics, so I think to be engulfed by it changed the way I spoke of it."
After several months of demoing new songs out in a small shed at the back of her dad's house where she could make as much noise as she pleased, Frances gathered her Land of No Junction collaborators Brendan Jenkinson and Brendan Doherty and booked a week at a tiny cottage studio further down the coast in County Kerry. It was September 2020, and the water was still warm enough to swim in – a daily ritual they took to ground themselves in their environment.
"We have such a strong mutual trust and understanding," she says of the Brendans. "I feel like I can take any song to them as a band and we'll make something beautiful together. Brendan Jenkinson has a way of getting inside the music and understanding it deeply because he produces, engineers, and plays either bass or keys when we're recording. And Brendan Doherty is such an intuitive drummer."
Other players came in later, including harpist Méabh McKenna, composer/improviser Ailbhe Nic Oireachtaigh, who recorded all the string parts for the album in Glasgow, and Conor O'Brien of Villagers, who added the horns.

"Nature has always featured heavily in my lyrics, but I think to be engulfed by it changed the way I spoke of it."
(A.N.F.)
While elements of the natural world are evident across her discography, Protector's overarching narrative explores the theme of connection and how powerful it can be, especially when it comes to family. While her family has always been close, Frances felt at times that they haven't made time to be with each other and to connect for a more concentrated period of time.
"It made me feel like I had a strong pillar of love behind me," she says. "I felt supported by them in a big way, and I think it was this sense of security that allowed me to explore writing songs and making music in the way that I did. I felt supported by my family and supported by the universe, and because of this was able to trust myself and know what I was doing was right for me."
This sense of tightening familial ties even stretched to those who weren't present in Clare, in particular to Frances's mother, whom she describes as someone who has always been intuitive, with near-psychic abilities.
"She had a vivid dream when I was in the middle of writing, and this greatly informed my decision to call the record Protector," she says. "She dreamed that she saw me standing at the foot of a huge mountain with a big dog by my side, a companion to protect me along the path I'd chosen, and that image really stayed with me."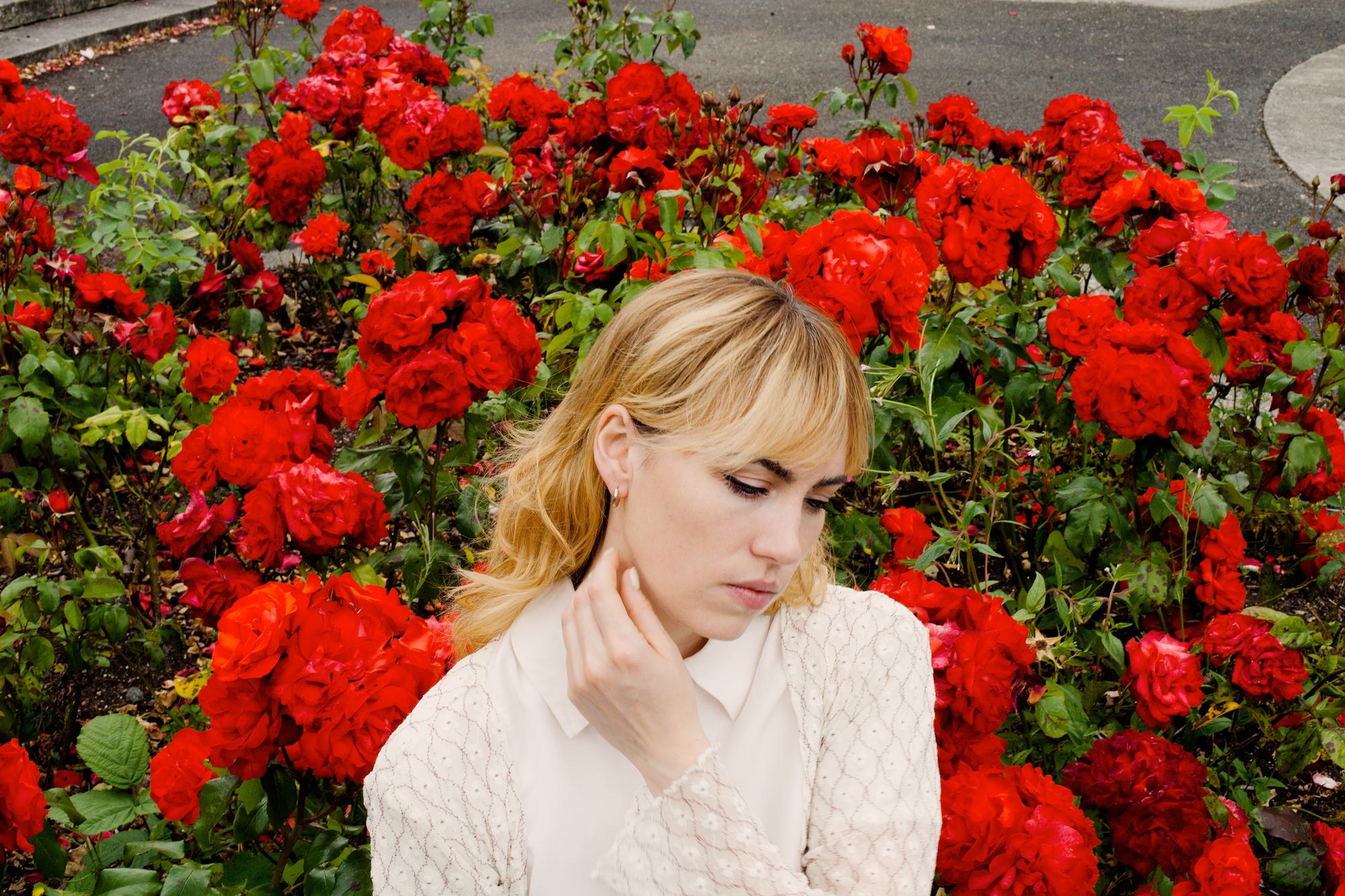 On Protector, Frances tends to write in a very intentional, guiding way, giving her songs long intros and outros to lead the audience in and out of her "sonic worlds". "Some of the songs feel like meditations, for me," she says, and perhaps it's only natural they would since for much of the writing process she was using meditation and songwriting to access deeper parts of her psyche.
Very early on, she decided to commit to writing not for album number two but as a way of better understanding of her emotions and her place within the world. "I really stopped writing for the sake of creating a body of work and used itsolely for myself," she says. "I had this fresh clean slate and I felt I could do anything."
Daunting as that was at first, it took Frances just a few weeks to get her bearings. Those very early mornings out in the shed began to bear fruit. "I found that when I was half asleep I would come up with the most interesting chords and melodies," she says.
At other times, she would just play a piece over and over, until it gradually became something else. "In the way that you would use a mantra in meditation, the longer you repeat something, the more it loses its meaning and you can have a transcending experience of peace and presence in a true way."
As much as she seems to have enjoyed being in that contemplative mode, Frances is ready for the next phase. "I'm very excited to bring the record on the road and perform it live," she says. "I love the idea that once you've recorded a song it doesn't have to end there. That you can interpret it in any way you want on stage."
With the album out on Friday and her month-long tour starting next week, Frances doesn't have much longer to wait to join the remaining dots of Protector. "I feel like the cycle of creation isn't complete until people hear the full thing," she says. "And I'm both nervous and excited for that to happen."
Protector is released on 28 October via Partisan Records. The UK leg of her European tour starts 1 November in Leeds, with support from Ora Cogan. Tickets available here.