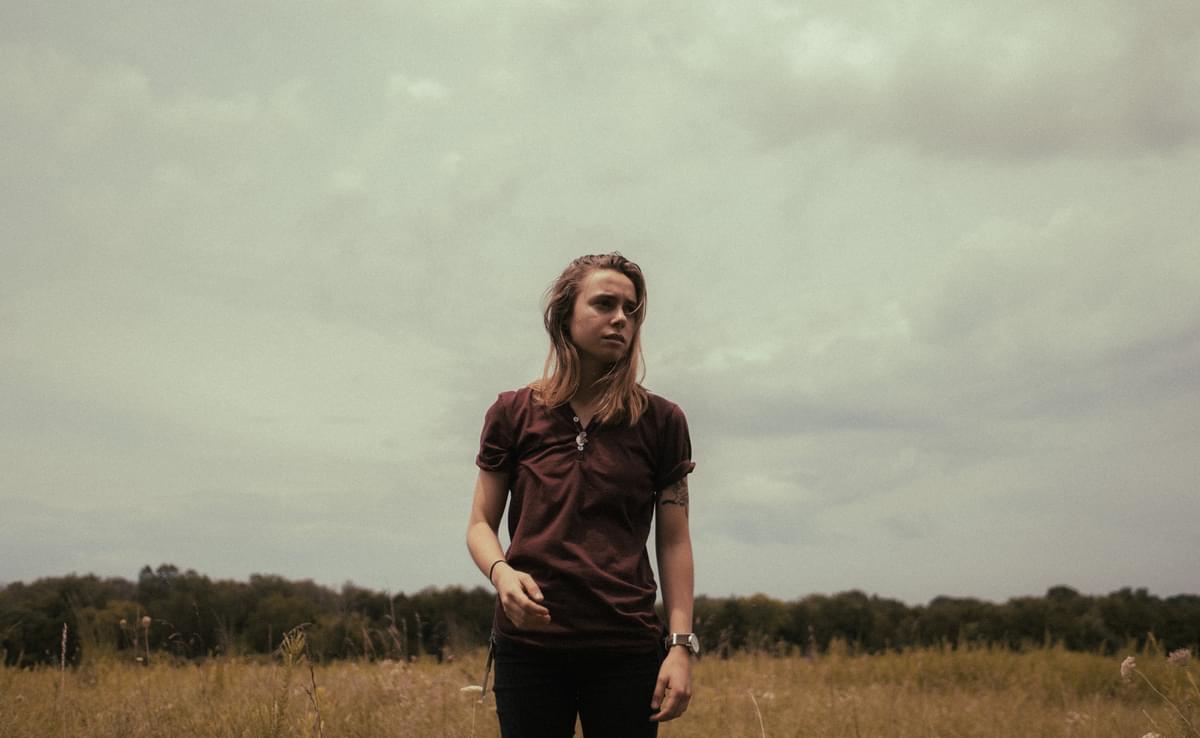 All Apologies: Julien Baker
23 August 2018, 09:38
As Julien Baker heads back to the UK for a spot at End of the Road alongside a handful of headline shows, we test her mettle with the Best Fit Q&A.
What's your present state of mind and being?
Energetic but a little bit wired. I'm about to go overseas for a month and I always have a bit of anxious excitement the few days before we leave for tour.
What's the most overrated virtue?
Maybe honor. Thats a word that is used indiscriminately often to signify a lot of things, and maybe there's a better definition for it in a different cultural lexicon. I don't think there's a problem with being honorable, but the concept of "honor" seems to extend beyond the practice of good conduct, and has this dangerously austere societal connotation as something earned through compliance with traditional values. Its telling to me that justice is named in the old school seven virtues instead of honor; the value system of honor is different from the paradigm of right and wrong, determined more by social perception, by a person's performance and reputation. I think it can end up inhibiting a person from having the confidence to dissent to something that doesn't align with their personal morality, or from showing vulnerability, humility, or mercy, which to me are far more valuable virtues.
What's the most important thing you've learnt from your parents?
Diligence. I think they both taught me the important balance of how to hold yourself to a high standard while also having mercy for yourself. They are both very self-reliant people who work very hard, but who also understand the value of graciousness and contentment.
What's the most desirable quality you look for in romantic partner?
Empathy. And patience, which is almost an extension of empathy because it requires that you be considerate of another person's predicament enough to withhold your frustration with them.
What and where was the greatest meal you ever ate?
This is hard! I think I put a lot of emphasis on meals as bonding, so much of what makes a meal great is the memory around it and who it was shared with. I've had incredible meals at Waffle House that were satisfying in a way only greasy diner food consumed between bouts of copious laughter can be. In that way all the greatest meals I've had are at places where the food is pretty good and the company is great. I guess the intersection of good food and memories is Screamers Pizza in NYC-- they makes pizza that's perfectly sloppy but totally vegan, ideal for a late-night post-show meal of casual celebration, and it reminds me of the relieved & contented appreciation that comes after a show, and of the friends and loved ones I want to have around me to share that feeling with. (Not to wax poetic about a pizza place.)
What's your most treasured possession?
As cliche as it is, probably my guitar. Maybe my winter jacket. Both have been everywhere with me, and are perfectly worn in, and it feels like they have become a part of me and accrued all this significance by being the items that accompany me everywhere. I tend to think that I could live without or wouldn't be too bothered to lose/replace most all my possessions, for a long time it was just my books and records I cared about , but now even those I can give away more and more easily because they've already imparted what's important to me. It's just the sentimental things I care most about.
What was the last dream you had about?
Recently I had a dream that I was in a McDonalds where there was an amateur wrestling tournament happening in the dining area, still waiting on the expert dissection of what that might represent.
If you could say something to your 15-year-old self, what would it be?
I used to think I would go back in time and say "please god don't cut your hair like that", but if given the chance, I'm not sure I would prevent myself from making all those stupid mistakes, from having stupid hair and clothes, being overly dramatic. I think if anything I would just go back and remind myself not to be jaded, not to become so cynical that I ever become embarrassed of being passionate. That's a very important and slow thing to learn, how not to restrain the honest true parts of yourself out of fear or trepidation. Maybe I would try to help myself out with that.
You're playing at End of the Road this year, our favourite festival in the UK. Which other artist playing the festival would you absolutely love to collaborate with?
There are so many amazing artists, its difficult to say! Probably St Vincent or Big Thief--I just think that both those women are making music and poetry that is completely unlike nothing else right now, and also are great examples of performers who unafraid to take up space, totally confident in their vision, which is pretty inspiring and captivating to watch
And finally, who would you most like to apologise to and why?
What a question. I would apologize to the people for whom I tried to make words enough when they weren't going to be, or to those for whom my attempts to do the right thing overshadowed the opportunity to do the kind thing, or whom I tried to help in the way I perceived helping before I tried to understand. That's a lot of people, and it encompasses pretty much all the important people in my life, but maybe there's worth in being willing to apologize continuously for the things you keep getting wrong as you strive to become more aware of those things.
Julien Baker appears at this year's End of the Road Festival and tours the UK next month with shows in Manchester (24/9), Glasgow (25/9), Dublin (27/9) and London (29/9)
Get the Best Fit take on the week in music direct to your inbox every Friday