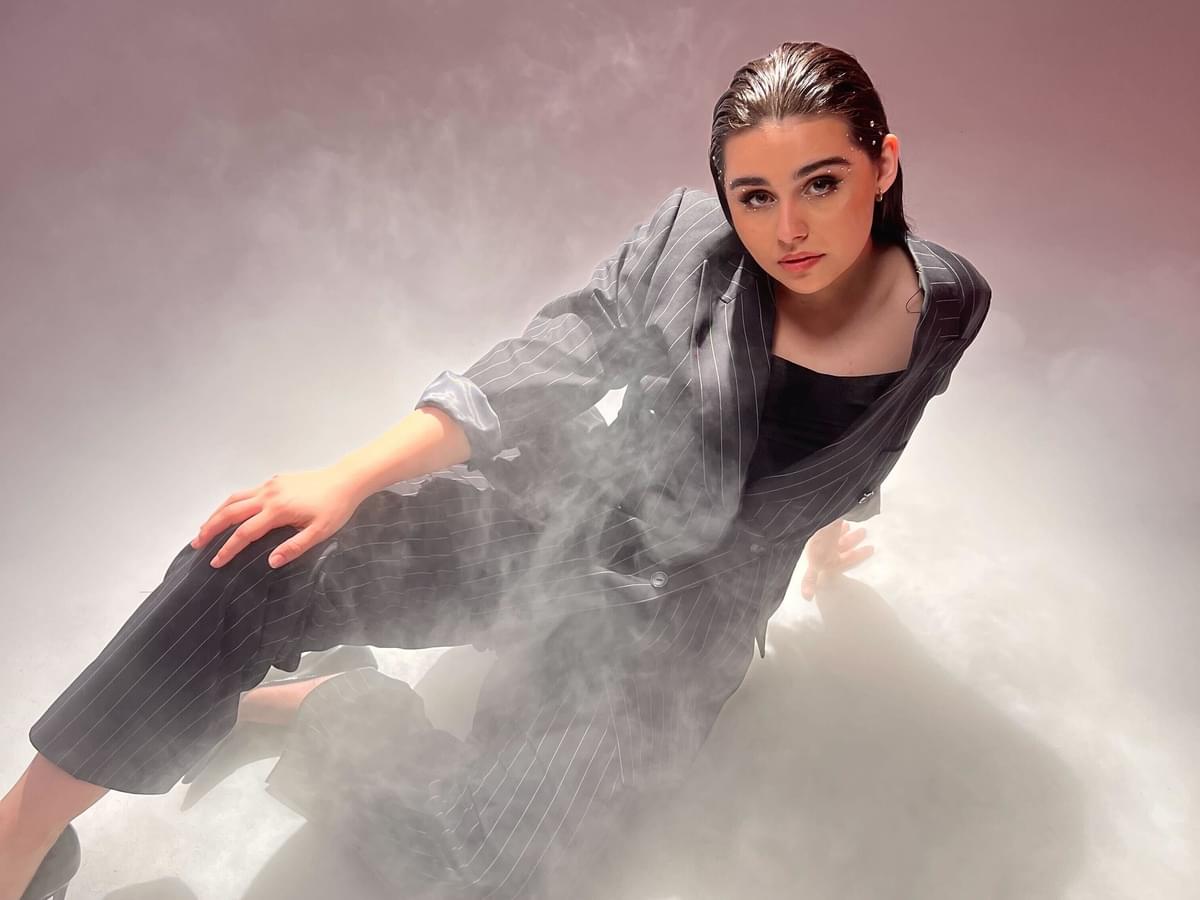 Alessandra Mele and the unity of Eurovision
09 May 2023, 12:45
Norway's entry for this year's Eurovision, Alessandra Mele tells Jasleen Dhinsda how the unifying power of the annual competition is a shining light in the world of music.
"If you think about Italy and Norway, they're quite opposite countries…" Alessandra Mele tells me.
Born 20 years ago in Liguria, Italy to a Norwegian mother and Italian father, even before listening to her empowering pop music that's imbued with heart and soul, when talking to Mele, you get an immediate sense of her headstrong temperament. Wide and bright eyed, the combination of two cultures has given her a maturity beyond her years, "I'm very grateful [because] I'm not going to say that I'm a balanced person, but it gives me a balance. The Italian energy, the Italian warmth…the Italian food, and then the calmness that we have in Norway," she laughs.
"In Italy they're very direct, sometimes without thinking about your feelings, but in Norway they think too much about your feelings. I have a balance where I'm always going to be direct, but I'm always going to think about your feelings, and not say something that will hurt you. I'll put your feelings before saying my truth."
Calling from Lillehammer Institute of Music Production and Industries in Norway where she is currently studying, Mele tells me that her foray into music had always been very automatic, "I never really thought so much about it, I just did it," she says. "I was [always] singing, I was the friend that people had to ask to shut up because it could be too much," she smiles, going on to explain how her parents would know that she was ill because it was the only time she wasn't singing.
Gifted with an incredibly embedded relationship to music from such an early age, Mele has bountiful ambition and assertiveness, reflected in her unconventional career path. First coming to the attention of the public eye through performing in Norway's version of The Voice in 2022, which she applied for on a whim after a conversation with her mother, 2023 sees her continue the competitive trajectory in representing Norway in this year's Eurovision Song Contest, where she will perform "Queen of Kings".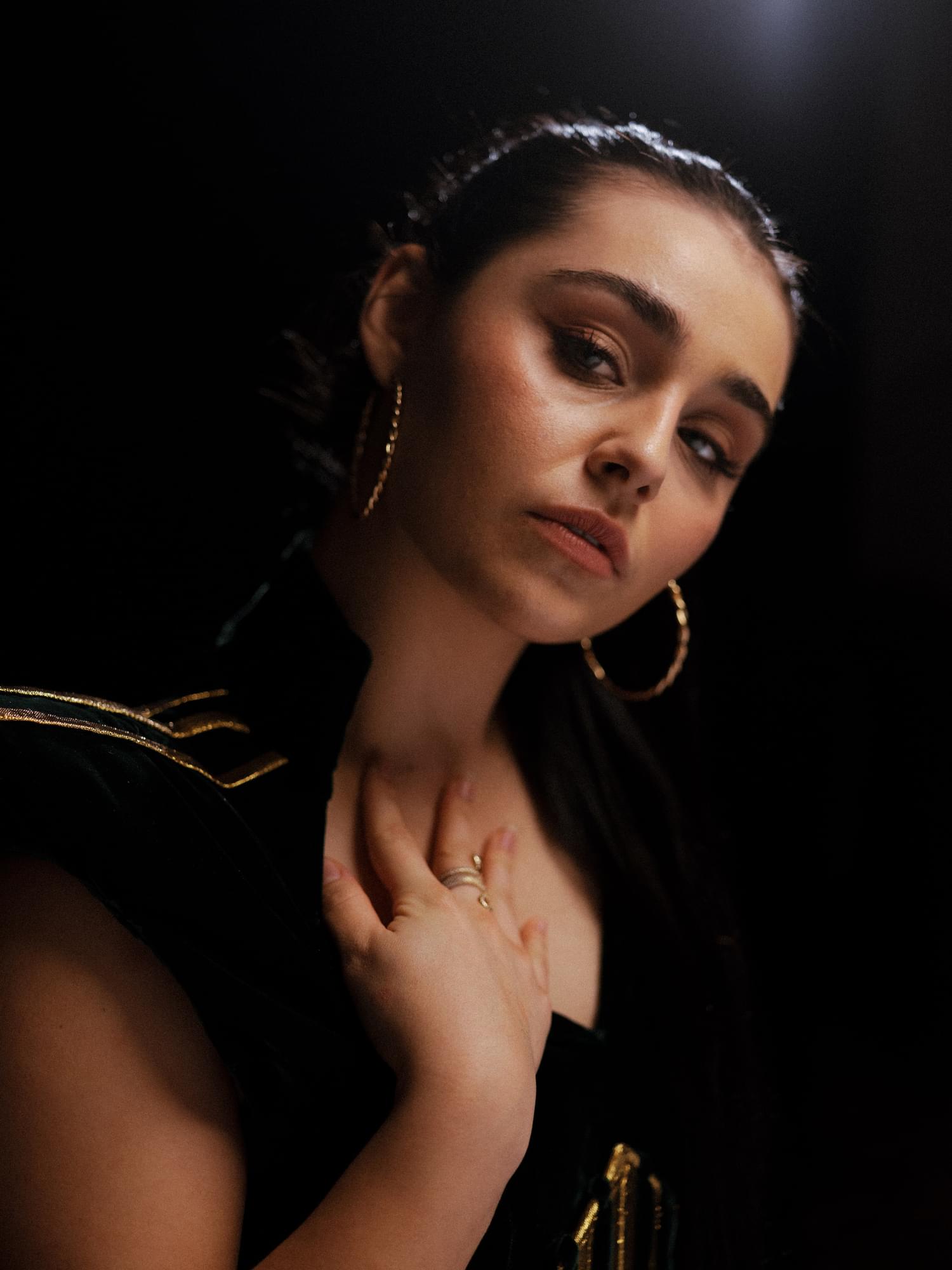 "Queen of Kings" is Mele's debut single, and echoes wisdom of the older music she grew up on, from Elvis Presely to Rod Stewart and Celine Dion, combined with the attitude of the audacious pop stars she adores like P!nk, Mariah Carey and Beyonce, the latter being her "biggest idol". Taking her Italian passion and channeling it into poetric writing, Mele humbles herself with the logic that she's learned from the Norwegian way of life, and "Queen of Kings" celebrates these combined facets of her heritage, as well as her own conviction.
The song is lyrically empowering, a pulsating electropop epic with dramatic vocals and meticulous fantastical production, as if Katy Perry (another one of Mele's inspirations) was asked to rewrite The Game of Thrones theme song. It's a dynamic and effervescent inauguration, combining her love for rock, pop and soul. "I love everything that has power," she asserts.
The single found its origin in Mele's second ever group writing session, at Norway's Melodi Grand Prix Songwriting Camp. Mele's producer was playing piano, when an incredibly detailed image of a beautiful girl was conjured up in her head. "She was a queen [and] when I say queen, I don't mean queen with riches, [but] a queen internally being confident. She's not perfect, [but] she's this goddess that empowers people. She has raven hair and is running away from wolves in the woods. I really think you get the feeling of that image [in the song], and that's the aim for me as a songwriter."
The world of music reality TV is known for its brutality, pulling no punches when it comes to its contestants. But Mele appears to be unscathed than most of her peers, and even thankful for the experiences. "I'm sure the people that asked me to be a part of the songwriting camp for Eurovision/MGP, decided to ask me because they saw my performances at The Voice," she explains. Moreover, Mele's mentor on the show, Espen Lind, one half of Norwegian production duo Espionage, is the reason she is studying at Lillehammer Institute of Music Production and Industries, introducing her to the music programme when she was seeking advice from him during a low point after exiting the show. "If I didn't go to LIMPI and MGP, I would not have all the songs that I have," she adds.
Though largely positive, Mele's unique journey via reality TV has not been without its flaws. "It was way more difficult with The Voice with the hate comments," she says. "It was so new, I was so interested looking at the comments, on YouTube…reaction videos. You read all these beautiful things and then there are two comments that just destroy you. I've been through things in my life [where] I feel like I can let verbal comments slip, but it was about my performance and my voice. I found it quite difficult, as musicians have always been supportive of my talent.
"Now with MGP, of course, there have been some comments, but it's way less. I value the positive comments much more, and my [own] thoughts, not other people's. I love knowing what people think about the song, what people think about my performance, how I could do better, I always love a constructive comment because that makes me better, and I want to get better, but when there's hate, people just saying stuff to hurt you because they are hurting themselves…more than feeling bad [for] myself, I feel bad for them. It's very psychological."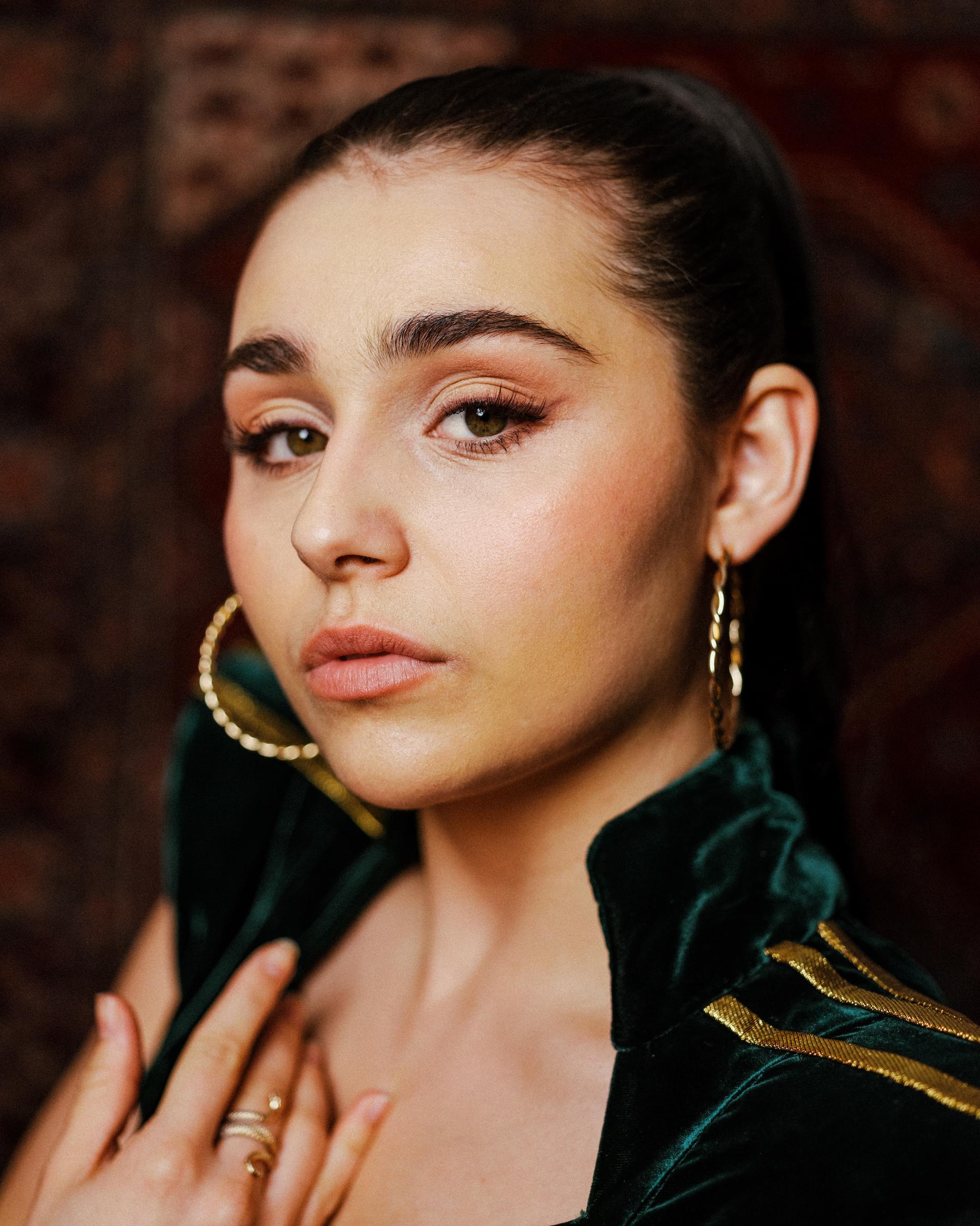 It's apt then, that this year's Eurovision theme is 'United By Music', which reflects Mele's own cherished values, setting herself up for a future as sincere as the music she's penning: "Not only have I been doing MGP and Eurovision," she tells me, "but I've been doing school, which is still work in a way because I have been writing and writing. If I'm not in Oslo, or I'm not at pre-parties, I'm writing music every day. It's been a lot, I have songs that are going to come out, and I can't wait. It's always going to be empowering like 'Queen of Kings'.
"When I look at a concert, I get so emotional, even if the song is crap! I get emotional because people are so united by it. When you have the same feelings, it's very easy to connect. [Even] the fact [Eurovision] was created after the Second World War to unite nations, and has continued because of that, for me [that's] super important. It makes total sense, and it's magic."
Get the Best Fit take on the week in music direct to your inbox every Friday