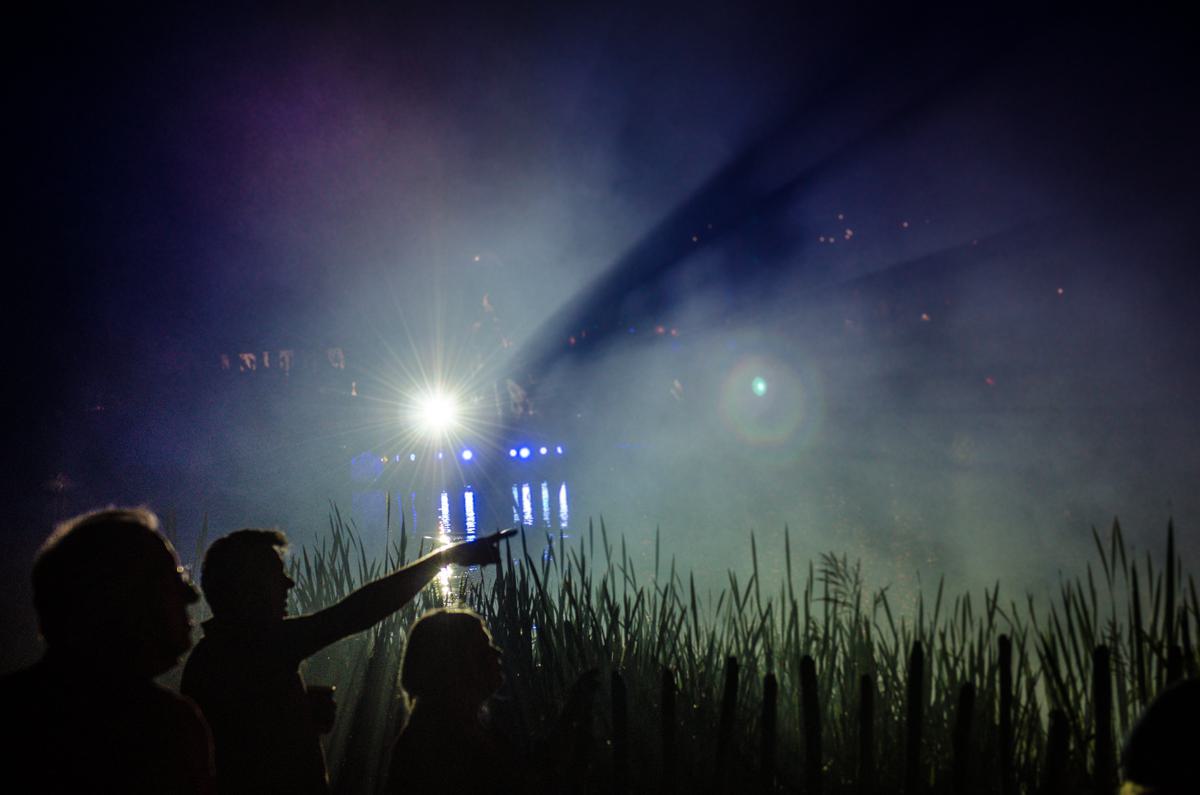 The Less I Know The Better
11 July 2017, 11:29
All You Need To Know About Latitude Festival
Situated in sunny Suffolk, Latitude Festival will welcome 750 acts to 15 stages across the weekend, from local theatre troupes to some of the biggest bands in the world. With over 40,000 people expected to attend, get ahead of the game with our handy survival guide.
Between Islington-on-sea and Ipswich lies Henham Park and the charred ruins of the once great Henham Hall. Frequent viewers of Time Team will be familiar with the former bastion of Tudor architecture but these days the focus lies firmly on 4 days of music, art and theatre under the banner of Latitude Festival. This year Scritti Polliti cover band The 1975 take centre stage whilst brothers Mumford curate an entire day of farmer boy nu folk followed by the inimitable Fleet Foxes. As always Latitude have managed to bring together a smorgasbord of genre defying acts whilst giving equal weight to theatre, dance and expensive food trucks.
Home Grown
A cavalcade of Norfolk and Suffolk performers including bands Superglu, Rad Pitt, Bessie Turner, mental health cum theatre group Gecko & SUFFOLK MIND and poet Luke Wright offer a taste of local fare whilst Access to Music and Culture Works East will showcase East Anglia's brightest and best young creatives on their own turf. Be sure to spread yourselves evenly between the Inbetweener's Stage and The Lake Stage to get a full flavour of the diverse cultural scope the Easter Counties has to offer…
Food For Thought
This year, as every year, swathes of the East London populace make the pilgrimage to Suffolk for 4 days of rest, relaxation and ultimately being able to experience a microcosm of their everyday surroundings in a rural landscape. With this mentality comes a host of great food outlets that will definitely break the bank but are certainty worth it. Blixen, based in Old Spitalfield's Market is one such example, bringing their all day rotating brasserie menu to a tent a near you. If you didn't think that was boujee enough, Waitrose (yes Waitrose) are setting up shop for the very first time so early birds can gorge themselves on smoked salmon and scrambled eggs whilst the late risers can settle in to a beetroot burger on the myWaitrose card holder rooftop lounge. Punk is definitely not dead.
Debate and Discuss
If you are inclined to spending a weekend away engaged in fervent dialogue The SpeakEasy tent may just be the place for you. Bringing together all the poetry, literary, discussion and debating events under one roof, The SpeakEasy Tent is going to host up and coming wordsmiths, award-winning authors, poets and maybe even your own bright young voice. Geoff Dyer's creative exploration of why we travel and Colm Toibin's discussion on a reimaging of the classic tale of Cltemenstra's family tragedy in his new book "House of Names" are bound to be riveting whilst appearances from Global Pillage, Simon Armitage, Sarah Winman ICW Sarah Shaffi and Toby Thompson promise for exciting discourse and candid conversation.
Give Me The Night
As the sun goes down Latitude comes alive, so pull up those boot straps, grab another warm Fosters and embrace it in all its wonderment. Hot Chip's Joe Goddard, Simian Mobile Disco and Trevor Nelson are some of the late night DJ's bringing to the party everything from vintage synthesisers to progressive techno.
If you are intent on shaking your big, bold, brash booty into the early hours of the morning the audio visual adventure that is Hot Dub Time Machine is a spectacle. Expect strippers, cabaret, old tunes, new ones and lots of sweaty white people.
To round it all off there is most definitely going to be a "surprise" appearance from everyone's friendly neighbourhood multi platinum selling, fire root ginger, Suffolk boy pop star and that's just Thom Yorke. Don't sleep.
Rest and Relaxation
The fundamental item you need to enjoy yourself at Latitude is that sweet dollar. With bags of cash under either arm you can really rest easy with a deeply rejuvenating head to toe massage courtesy of SOLAS. If that wasn't enough the entire ordeal is sound tracked by Irish folk music! What a steal!
Later in the day experimental television and video art is being shown on the Lavish Big Screen so if Marcus Mumford's troupe of banjo playing hillbillies gets too much you can grab some £14 popcorn and sit through films about seagulls.
Latitude runs from 13-16 July.