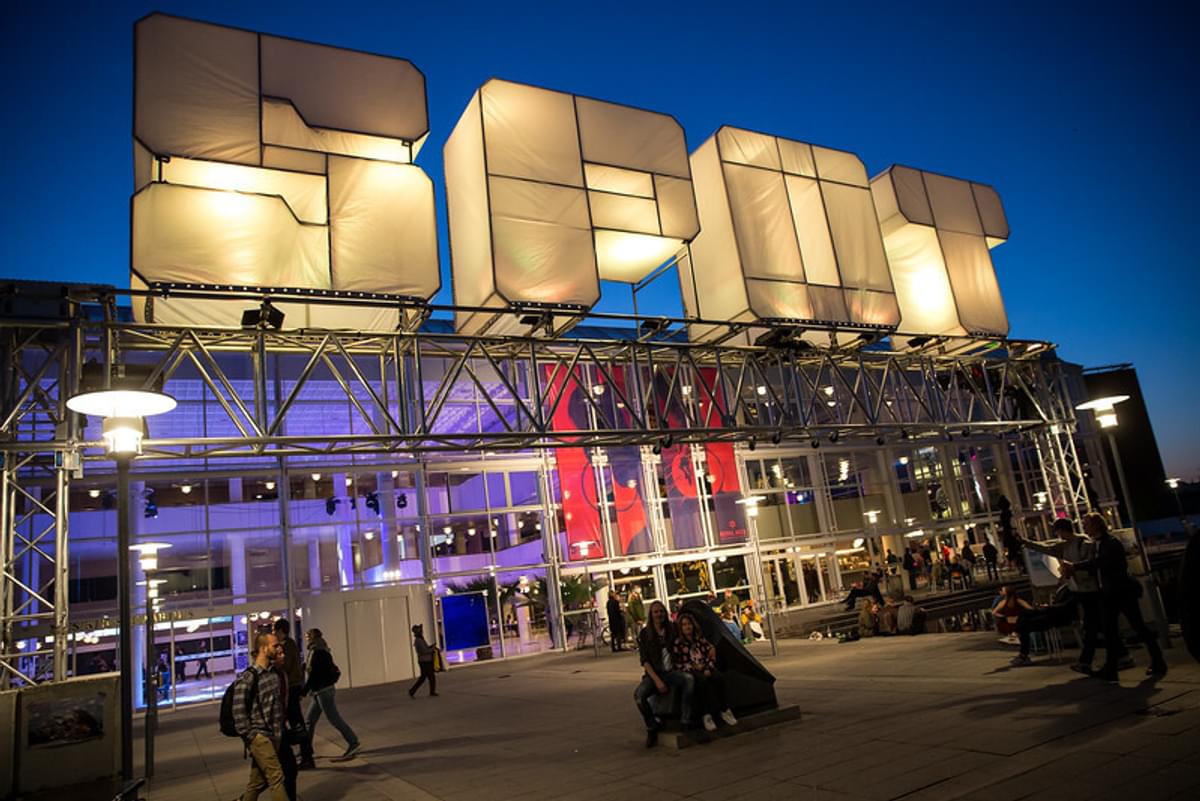 SPOT Festival Review: Aarhus City Limits
12 May 2017, 19:15
I've had an issue with UK festivals for a while now.
Not particularly with the ones in the fields – Glastonbury, Reading and Leeds, T in the Park – they are what they are, but the city-based festivals. The biggest of those, The Great Escape, does in the main focus on new music but if we're being completely honest it's the really big names that draw in the crowds...and we all know TGE is the music industry's biggest self-congratulatory party anyway, with music a secondary concern.
In Glasgow, my home city, the best we can come up with is Stag and Dagger, a one-dayer with a line-up which has got progressively worse year-upon-year until the point where you have We Are Scientists or DMAs as the main draw. Any hopes that TRNSMT would become the Øyafestivalen of Scotland were destroyed with a line-up which includes one of the whitest, male line-ups in festival history.
There's no city-based festival in the UK which focuses on the promotion of local acts ahead of anything else, and I think that's sad.
That sadness is magnified on trips to Scandinavia. Having been to Sørveiv, Trondheim Calling, Vill Vill Vest and now SPOT Festival, it's clear the Nordic nations are doing something right when it comes to the promotion of new music.
SPOT, which has been going since 1994 and can call on a number of success stories such as Efterklang, Mew and MØ, is based in various venues around the small city of Aarhus and is run like clockwork by the festival organisers. If it says in the schedule that Alvarado will be on at 7pm in RADAR, the Danish rapper will be on at exactly that time. What's more, every single venue is of a decent size (no corners of pubs here) and the sound production is top notch. As I moved from venue to venue on Friday and Saturday night I was increasingly impressed by the crispness of what I was listening to. From the aforementioned Alvarado in the intimate RADAR to the magnificence of the Store Sal seated theatre in the vast Musikhuset which hosted weekend highlight IRAH, not once did I have to complain about sound issues (nor did I have cause to moan about audience chatter, either. Try that at TGE.)
AyOwA
So what makes SPOT – and the others mentioned above – so different or such a success. It seems to be simply having a focus on new music and the promotion of new artists. Ahead of the weekend, a delegate like myself is inundated with emails from artists or managers urging you to check out a show or offering themselves up for interview, something which I personally haven't had from a UK festival. I remember being sent some blurb about a band called Slutface before the Sorveiv festival in 2014, and went to a tiny bar in Kristiansand to see an incendiary punk band who blew me away. Now, they're on the verge of releasing their debut album as SLØTFACE, signed to Norway's impeccable Propeller Recordings and basically everyone's indie darlings.
The pattern might well repeat itself at SPOT; I wanted to check out – as much as possible – acts who were completely new to me alongside the Danish artists Best Fit has supported in the past (IRAH, Norell, GOSS, Ellis May, School of X) so a series of emails led me to Alvarado and Darling Don't Dance. Alvarado is a Copenhagen-based rapper who arrived in Denmark via El Salvador and San Francisco. Her stoned-beats style straddled commerciality and street-edge with ease; Alvarado's flow was precise yet loose, immediately stuck up a camaraderie with an audience over lyrics focusing on weed and empowerment. Speaking to the rapper later that evening over beers and burgers it was clear her love for SPOT and the opportunities it's given her to speak to females and inspire others to take up hip hop. We did discuss other matters but the noise coming from the excellent First Hate meant the rest of my recording was lost to noise.
Excelsior
Darling Don't Dance are an altogether different proposition to the rapper; for a noise-rock three piece (expanded to four for this show) who have been together for five years, a show like their excellent one at Filuren (a theatre with seating and standing space) could be the one which sets the band off on a trajectory like SLØTFACE. Aided by the room acoustics Darling Don't Dance delivered a heavy set similar in tone to acts like Kinski and Sonic Youth, turning to noise and feedback at any opportunity. While known in Denmark for some time, this exhilarating set in front of international delegates opens up the prospect of tours and success beyond Danish borders.
Of course even a new music festival like this needs a big-name draw, and SPOT pulled a trump card by booking Norway's pocket-rocket Sigrid; an artist who herself has benefitted from a city festival (her two shows at Vill Vill Vest sealed her deal with Island), Siggy packed out the VoxHall venue for a set filled with absolute pop gold. A singer with an infectious attitude like I've rarely seen, there's little more to be said about Sigrid other than her world domination is all-but assured. I cannot remember the last time I laughed, cried and danced my way through a show like I did for this one.
BUT, this is about new music and so here are some of the highlights from the rest of the festival.
Noréll
In the large Scandinavian Congress hall, Copenhagen's Norell played a set of R&B-flecked bangers. Bass rumble, savagely blaring 808s and a captivating performance by singer Marie Louise made songs like "Howl" completely irresistible.
IRAH
Playing inside the huge Store Stal theatre clearly suited IRAH. Another Copenhagen trio who play spaced-out pop which would be perfectly suited to 4AD if they weren't signed to the excellent Tambourhinoceros, the giant hall permitted the band to open up even more making the cosmic bombast of "Fast Travelling" a huge and beautiful moment, and a highlight of the weekend. Singer Stine Grøn, while a speck on a wide and deep stage, turned the room into a cathedral as her double-tracked voice seemed to echo long after IRAH finished their set.
GOSS
Producer-artist GOSS pulled something of a surprise with a set of Prince-style sex jams. Aided by a ridiculous laser show, he dropped the tricksy time signatures of "I Want To Know" and replaced them with falsetto R&B. Slinky as hell, GOSS's songs place him right alongside the likes of Soleima and Liss (with whom he has production credits) at the vanguard of Danish electronic pop.
Musikhuset
Ellis May
Playing a Music Export Denmark show curated by journalist Laura Snapes for international delegates on a sunny Saturday afternoon isn't the ideal audience for any artist. The prospect of facing a half-empty room of journos and PRs looking for the next free beer is a daunting one, but Sophia Maj didn't let it show. A creepy set calling at influences such as PJ Harvey and Portishead, Ellis May's creaking Rhodes and guitar-led dub explorations stood out from the weekend's line-up by completely succeeding in creating a world away from modernity. For just a fleeting moment or two, the dark and stuffy RADAR venue became a haven for dark escapism.
AyOwA
While sets from non-Danes Nils Bech and Siv Jakobsen were both beautiful and poles apart in delivery, and Excelsior's Broadcast-esque stylings were intriguing as they were promising, the final act of the festival for me was (fittingly) another Danish act in the form of AyOwA. Nicolai Kornerup and Hannah Schneider, who sings in her native language, added some club thump to their claustrophobic synth jams, meaning the duo's otherworldly foreboding was tempered by glorious beats and gleaming synths.
Having existed for more than twenty years, SPOT is doing something right and looks like continuing along the same successful path for some time to come. I just hope that somewhere in the UK, someone is taking some notice.
Photos courtesy of Christina Lykke, Allan Høgholm , Anne Aaby, and Rasmus Vester. SPOT will return in 2018.
Get the Best Fit take on the week in music direct to your inbox every Friday