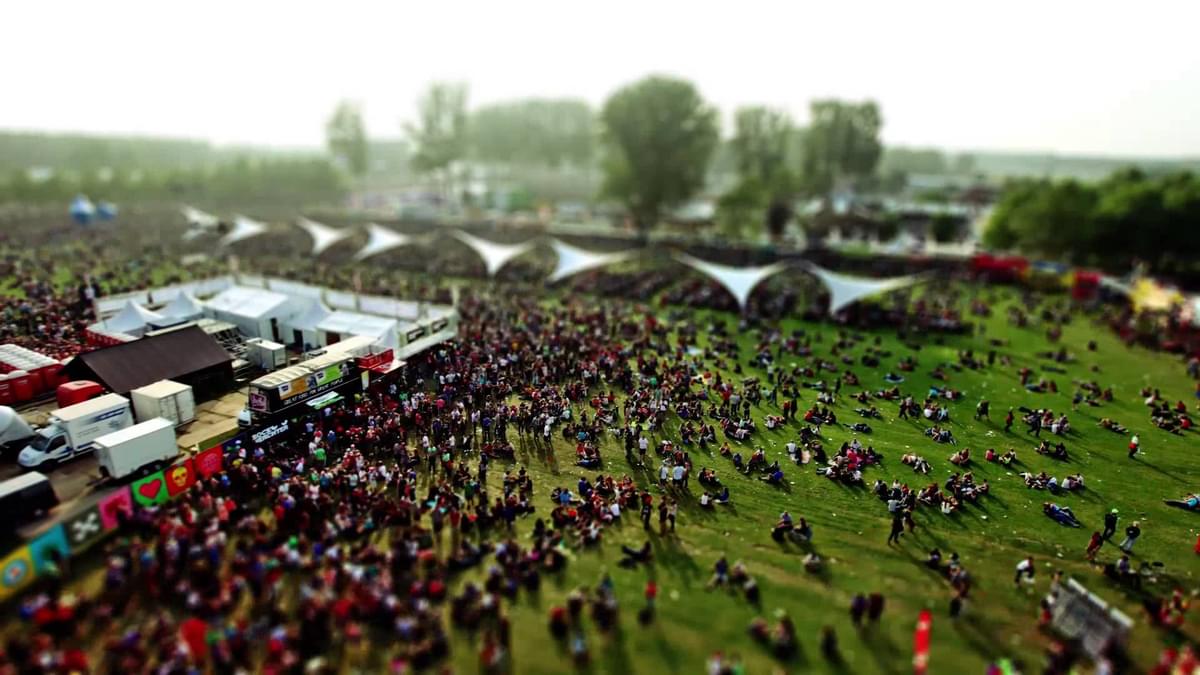 Rock Werchter 2016 preview
25 June 2016, 13:05
A village boasting just over three thousand inhabitants swells over the course of the four days of Rock Werchter 90,000.
Though it features Rock firmly in its name, one look at its line-up will provide enough evidence that it doesn't firmly set itself within one genre; since the first Werchter festival in 1974 it has steadily been earning itself a reputation for offering an eclectic line-up. Spread across three stages, the annual Rock Werchter festival has steadily earnt itself a reputation across Belgium and neighbouring countries for showcasing a selection of household names, crowd pleasers and a handful of the countries hotly tipped new acts.
Socially conscious in that it actively encourage people to travel by public transport by including rail travel within the ticket price. With Florence and The Machine, Red Hot Chili Peppers, Paul McCartney and Ramnstein headlining and renowned artist such as Guy Garvey, At The Drive-In, PJ Harvey and Tame Impala
Ahead of the festival we take a look at some of the lesser known but creatively rich talent that can be found playing this year:
Alice On The Roof
Alice Dutoit often known by her stage name of Alice On The Roof is a 20 year old pop artist from Mons who has a special affection for Kate Bush and who creates the kind of Scandinavian spirited electro pop that will attract comparisons to Robyn and that will instantly grab attention.
Having originally trained to be a teacher she made the leap into music after spending a year as a student at the American state of Oregon. Her debut album 'Higher' was released earlier this year.
Gutterdämmerung
Billed as "the loudest silent movie on earth" Gutterdämmerung is a rock opera designed for the 21st Century. The brainchild of Bjorn Tagemose, a Swedish based Belgian who has a long track record in the music industry as a photographer and film maker. It was when he was working on a show concept with The Hives that the idea of mixing film, a live rock band and heaps of pyrotechnics together struck. With Grace Jones setting the plan in motion it resulted in a film that stars such musical icons as Iggy Pop, Lemmy, Slash, Josh Homme and is narrated by Henry Rollins whilst the accompanying band is led by guitarist Kevin Armstrong who has played in the bands of David Bowie, Morrissey and Iggy Pop. Gutterdämmerung is quite unlike anything that you'd normally see at a musical festival.
Mura Masa
Producer and multi-instrumentalist Alex Crossan who releases his art under the name of Mura Masa grew up in Guernsey and found himself playing in local punk and hardcore bands before discovering electronic music through hearing a song from Scottish producer Hudson Mohawke at fifteen sent him off onto a different musical path. Embracing the same experimental approach as both Flying Lotus and James Blake he has already won praise from Diplo and counts both Skrillex and Justin Bieber amongst his fans.
AURORA
Hailing from Bergen, Norways second largest city – Aurora make the kind of uplifting electronic pop songs which are solely unique to Scandinavia and which has previously caused Katy Perry to tweet "Finally, new music that makes my heart flutter" after hearing it.
Aurora Aksnes describes herself as much as a fan of Enya and Leonard Cohen as much as she is the books of Tolkien. Her cover of 'Half The World Away' by Oasis was used by department store chain John Lewis to soundtrack their Christmas advert last year, whilst her debut album 'All My Demons Greeting Me as a Friend' was released earlier this year.
SX
Belgium natives Stefanie Callebaut and Benjamin Desmet set out with the objective of making 'the gospel of the future' so it's little surprise that their minimally stylish pop music melds traditional structures with helpings of futuristic synthetic sounds. Their 2012 debut Arche went gold in Belgium and saw them open for artists such as Polica, Yeasayer and Vampire Weekend.
Get the Best Fit take on the week in music direct to your inbox every Friday