Despite the name, and leaving both days smelling like Alexandre Dumas' smoking jacket (probably), We Love Green is not a celebration of weed. This Paris weekender, located in the picturesque Bois de Vincennes park, embarked on a mission to offer a truly environmentally-conscious weekend.
With sustainability at its core, the organisers pledged to plant a tree in Madagascar, Indonesia and Uganda for every person who attended the festival. At roughly 80,000 capacity across the weekend, that's no small undertaking. The site also used no fossil fuels during the weekend, no single use plastics were provided and artists were asked to offset their carbon footprint by pledging to local sustainable organisations.
The environmental responsibility of the festival is undeniably impressive, and it's a position that will hopefully encourage other festival organisers to sit up and take note. It all becomes little more than an impressive background, however, to the power of the performances across the Saturday and Sunday. Which, let's face it, is the way it should be. Environmental responsibility is a noble cause, but most punters aren't going to be considering these merits when they're four Heineken's deep and itching to see their favourite artist perform.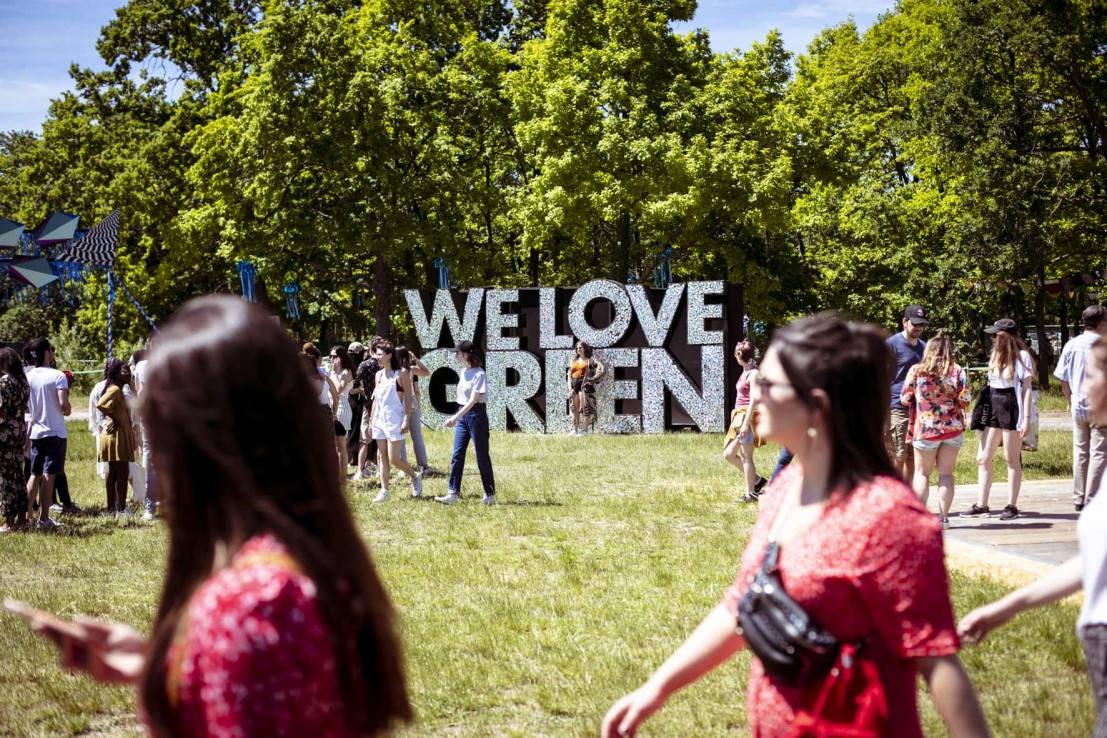 The lineup managed to be incredibly eclectic across both days, jumping from household French rapper Booba to the Bristolian positivist punks Idles. The result of so much musical diversity meant that there was something for everyone. With other festivals, this can sometimes feel like a case of throwing everything at the wall and seeing what sticks. We Love Green somehow managed to balance the genre-flitting across its four stages without feeling as if you're getting a bad case of musical whiplash.
Another solid decision was to give each performer a lengthy slot. So often you can leave a festival only to feel short-changed when artists are forced to slam as many tracks as possible into a 30 minute set. There was never a moment through the weekend where you felt short-changed on getting to see a particularly artist, which is huge credit to the festival organisers. The hour-long slot might have even been too long for some - US rapper Tierra Whack bowed out fifteen minutes early after an energetic set on La Canopée, though perhaps less of a surprise considering her 2018 debut Whack World consisted of minute-long tracks.
On La Clairiére stage on Saturday evening, the French EDM don Sebastian rather bafflingly packed out the tent, vaping profusely and occasionally delivering a cursory twiddle of a knob on the deck in front of him. It was a performance of arrogance, and even the EDM-heads appeared to tire in the latter half of a set consisting of the same repeated mind-numbing drops. Only an hour later, however, the might of FKA Twigs stole the show from pretty much the entire rest of the day. Her awe-inspiring set included swordsmanship, her band raised on 20 foot-high scaffolding, balletic dance choreography and Barnett herself pole-dancing in a fashion that defied the laws of physics. It was nothing less than breathtaking, the kind of performance where you catch the eye of a stranger as you leave, looking at each other and knowing you both witnessed something truly special. No hyperbole, it was that good.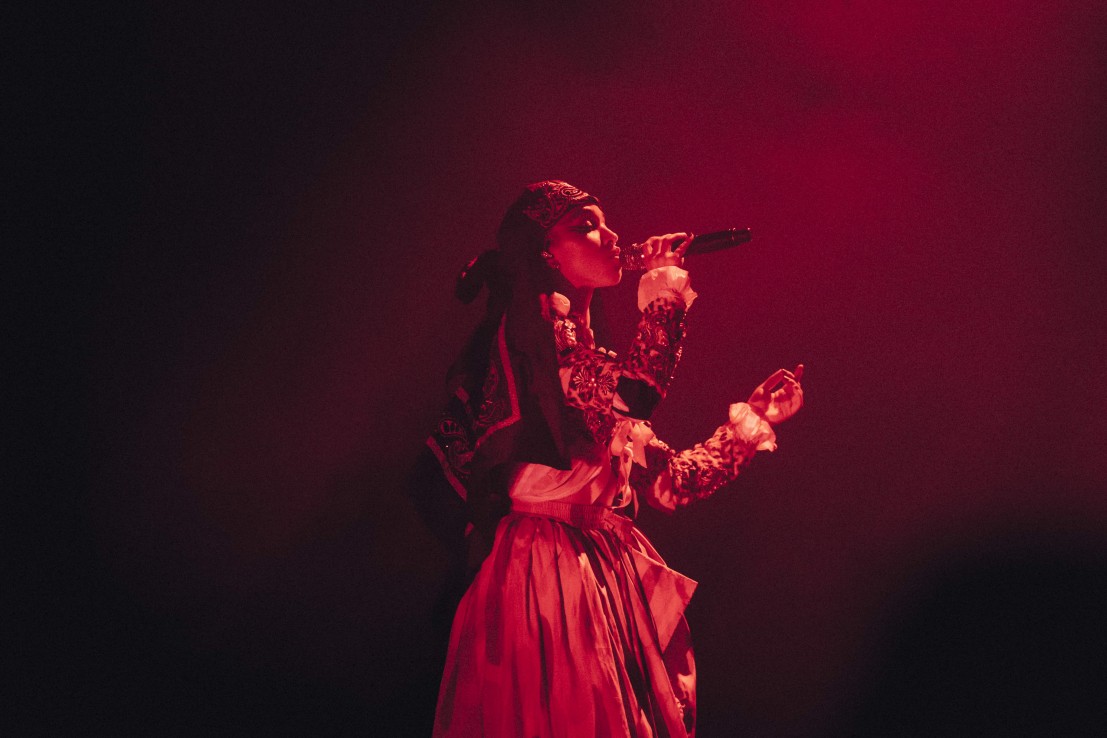 As with most city festivals there was no camp site, so attendees dragged their sun-ravaged bodies back to hotels before the second day of music. East Paris hotel, Mama Shelter on Rue de Bagnolet, was packed with festival-goers and artists alike. As a charming and affordable way to get some kip between the two packed days, you could do far worse.
Sunday belonged firmly to the postmodern flamenco sensation Rosalía, who stunned the La Clairiére tent once again with her unique styling of Spanish-flecked art pop. Her reggaeton-inspired single "Con Altura" got a huge reaction from the filled tent, as she sang and danced alongside her dance troupe with gusto.
Across to the main stage, the Columbian singer-songwriter Kali Uchis put on an impressive performance with her tight band, feeling like a victory lap of her acclaimed 2018 record Isolation. The heat offset by a light breeze helped to make this one of the most fun sets of the weekend, and Uchis really knows how to whip up her audience.
In the final throes of the weekend, Tame Impala's Kevin Parker said to the enraptured crowd: "You're the loudest people I've heard in a long time! You're louder than Spain, do you know how much of an accomplishment that is?" Perhaps Primavera has found a challenger for the go-to festival of the summer.