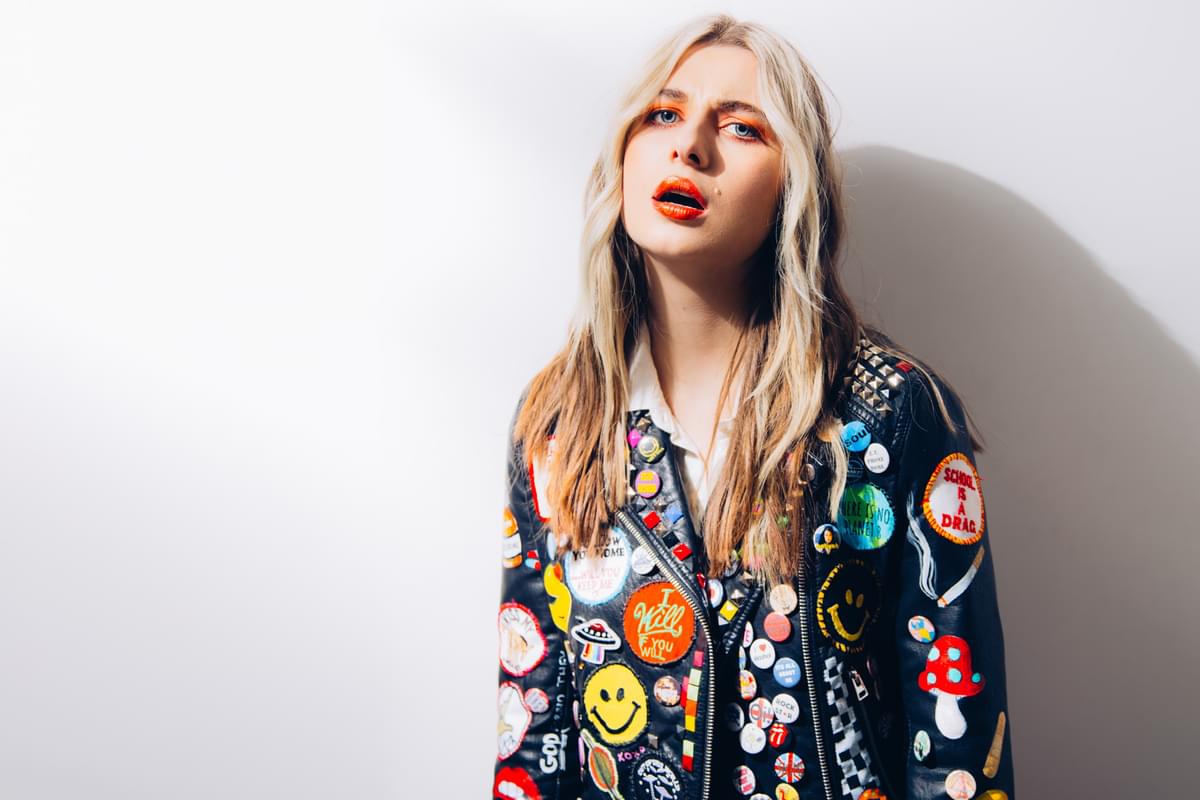 New music leads the way at this year's Liverpool Sound City
29 September 2021, 11:30
For three days at the start of October, Liverpool becomes the epicentre of new music, with established names performing alongside a constant stream of local, national and international emerging talent.
After the pandemic, it's also arguably the first real gathering in the UK of the best in leftfield pop, indie and rock, with a string of shows taking place in the city centre. We catch up with seven of the most exciting new artists gracing the city's best venues from 1-3 October.
As Baby Queen, London-based Bella Latham taps and swipes through touchstone topics of the modern age with wit and refreshing honesty. She twins subjects such as mental health and the pervasiveness of internet culture with synth-rich bubblegum sheen.
On her influences
The most obvious influences are Taylor Swift (who I think you can hear in my melodies) and Matty Healy of The 1975 (who I was really inspired by lyrically). Taylor taught me how to structure a song when I first starting writing, and Matty is my favourite example of an intellectual pop lyricist. Some less obvious influences are Fleetwood Mac, Earth Wind and Fire and a genre of 80s funk music in general. My parents listening to a lot of soul and funk while I was growing up. I am a sucker for a soaring euphoric chorus and I always make music that sounds very happy albeit lyrically dark. I only ever listened to happy sounding music when I was little!
On making music during the pandemic...
I don't think the pandemic has radically effected my writing process. I always prefer to write by myself. It's quite an arduous and solitary process, so in many ways, I benefitted from the isolation. The job of the creative is always a difficult one though. Since the pandemic began, I've been in and out of periods of inspiration, and it's definitely been a constant battle with myself and my own insecurities. I think every time I write a song, I feel like the last good song I ever wrote is behind me… but then another one comes and you keep going.
...and what she learned about herself
God… so much. I'm a people pleaser to such a degree that it damages my life, I use depression as an excuse for laziness and I am selfish; but then I'm also deeply inquisitive, level-headed and dedicated to making other people happy. There's something about this job that has pushed me to get closer to my true self, which I'm really grateful for. I've also learnt that I need to go to the gym if I want to stay on stage for longer than 30 minutes at a time!
On her live show
Energy and connection. I think there's a really beautiful relationship between me and the few people in any festival crowd that really listen to my music. I think when the songs impact people, they impact them deeply, and that's something I can really feel when I'm on stage. I think more than anything, I want my shows to be fun. I want people to feel happy and heard and like they're a part of something bigger than themselves - because that's how I feel when I'm playing!
Who is she excited about on the line-up at Sound City?
I think Beabadoobee is amazing. She's so effortless and cool and I can't wait to see her show live. And then I think Pixey is doing something really interesting and unique and I've been loving her music.
And the future?
I have a few more shows this year, including three London headline dates in November which is crazy. I've been saying this for about a year but I'm currently trying to get the first album over the line (the line moves every day so it's very hard to keep up with it lol). I'm really excited for the album era and to let people hear what I think is some of the best music I've ever made. And then more shows and more music and more shows and more music and then do it all over again.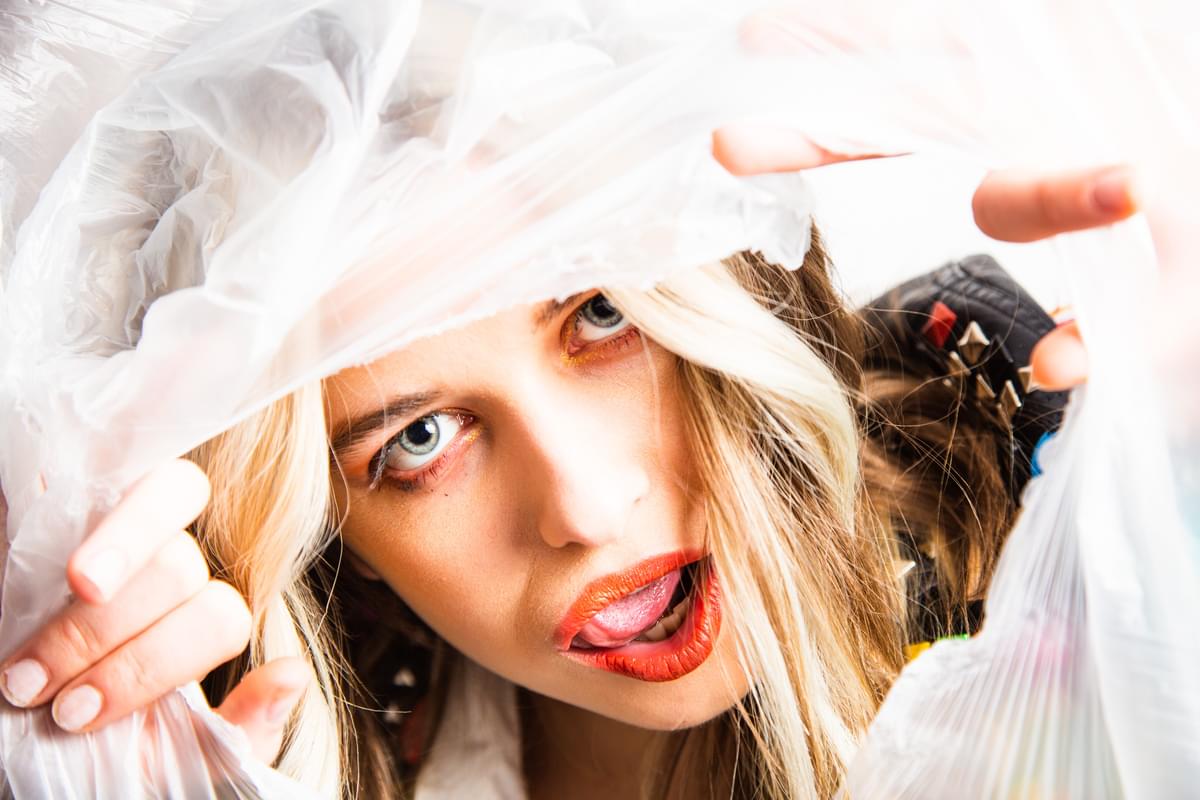 One of Dirty Hit's most impressive signings, Beaux is barely in his twenties and making a sound that's sonically stratospheric, blending intimate, relatable lyricism with a starry sprawl of instrumentals.
On his influences
An obvious influence is The 1975, I started producing music after I heard their album A Brief Inquiry Into Online Relationships. I've also been really inspired by No Rome and Jeremy Zucker.
Green Day have been quite a big inspiration on this fourth EP that I'm currently writing - they were my favourite band growing up and recently I've been listening through all their albums again.
On making music during the pandemic...
I started writing and producing in the second half of 2019, and then didn't start releasing until mid-2020, when we were already properly in the pandemic. So most of my experiences with making and releasing music have taken place during Covid times. Now that things are starting to get back to normal, I'm realising how easy it was to write back in lockdown because I had waaaay more free time haha.
...and what he learned about himself
I've learnt that I'm not great at looking after my plants. Well, I say that, but one of my plants is thriving - it's grown as big as the window that it's sat in front of.
On his live show
There's me on guitar & vocals, Tate on bass & keys, and Lyle on drums, and we're gonna do a load of my songs from the first two EPs, as well as some new unreleased tracks from the third EP, it should be a good time! We've just done our first few secret warm-up shows this week, as I haven't had the opportunity to perform any of my music live before now !
Who is he excited about on the line-up at Sound City?
I rate beabadoobe of course, I think she's so sick. It's cool to be on a label with so many artists whose music I really love, like hers - listen to any artist on Dirty Hit, it's all great !!
And the future?
I'm releasing a third EP this year and working on a fourth one that will hopefully come out in early 2022. I want to just keep working on a lot of new music in the new year and hopefully I'll be doing a load more live shows !!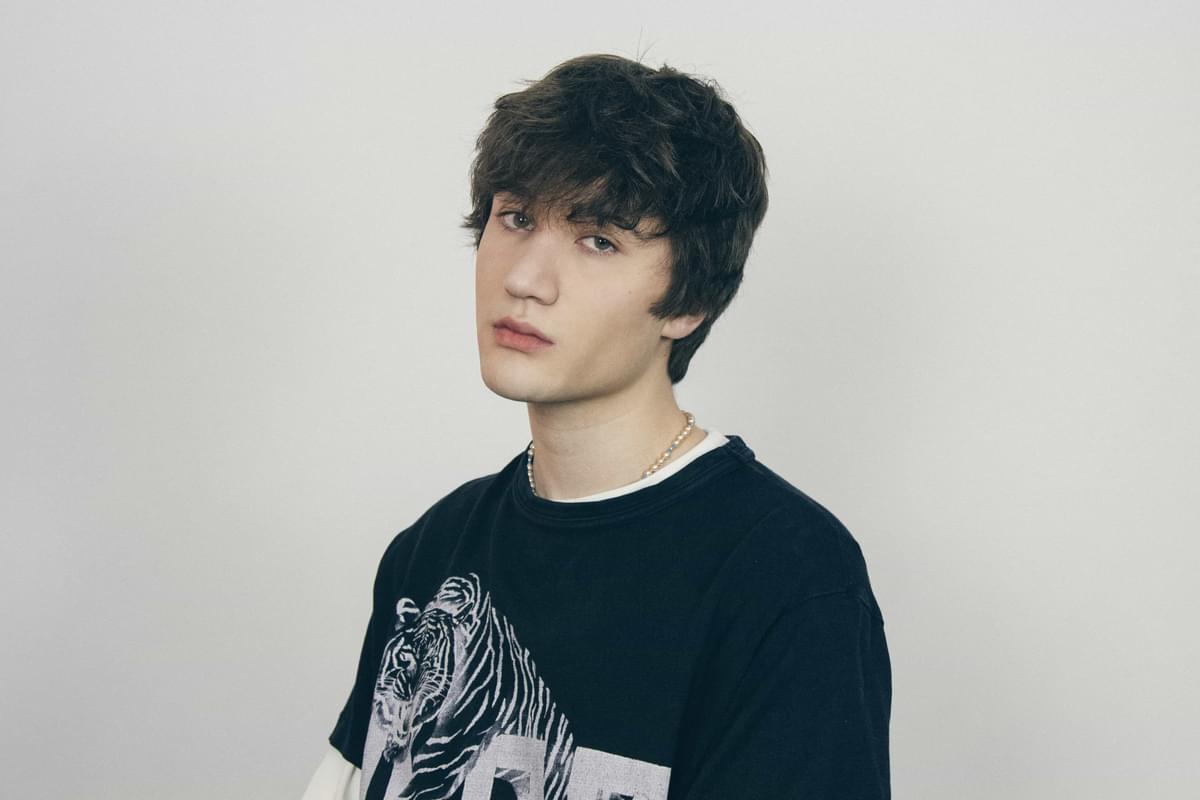 Liverpool natives SPINN have kept up their city's reputation for outstanding melodic indie, with lyrics that scratch at introspection with depth and vigour.
On their influences
JONNY QUINN: Our most obvious influence is probably Wild Nothing or Beach Fossils, we all really love their sound and the variety and quality they bring to making indie pop, both brilliant. Our least obvious influence is probably Jonathan Richman of The Modern Lovers, I love his attitude and general approach to songwriting and performance. He's so positive and honest and I think that music often lacks them qualities.
On making music during the pandemic...
Confusing is the word I'd use. It was hard to find direction during those times, I was writing shoegaze and boss nova tunes and all sorts, kind of floating around like a ship with no sail. We managed to get back on track though and back to writing trusty old indie pop.
...and what Jonny learned about himself
I learned that I am capable of growing a moustache, that I never should. I also got more spiritual, I'm dead into incense sticks and tarot and all that stuff now, it's been revelatory.
On the SPINN live show
It's always a great feeling playing sound city, it's the festival we grew up going to, so it's always really special for us. Expect us to give a full on 6-0 performance as my old mate Tom Longworth would say.
Who is Johnny excited about on the line-up at Sound City?
Monks. Always Monks.
And the future?
To drown in the abyss... heaven or hell, who cares?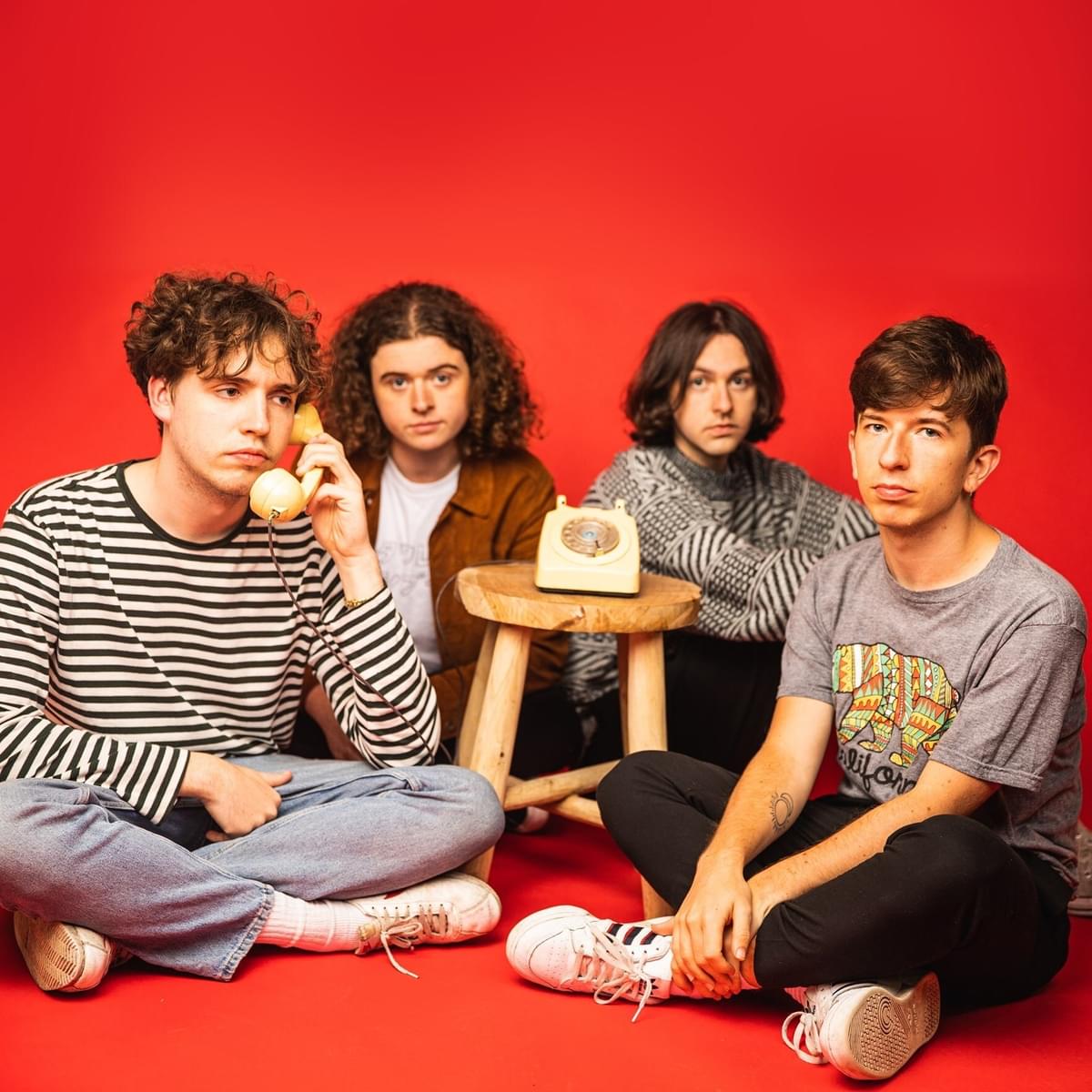 Chanelling the classic songwriters of the 60s and 70s through her own unique filter, Auckland, New Zealand-born Molly Payton makes big, heart-breaking and epically nuanced songs that rip apart love, loss and identity. London based since her mid-teens, the 19-year-old singer and songwriter's new album Slack is BEST FIT's album of the week this week.
On her influences
I'd say the more obvious influences for my coming mini-album Slack would be bands like Big Thief, Pinegrove and the Smashing Pumpkins, I was listening to them a lot when I was recording the album in New Zealand and writing the last couple of songs. A few less obvious ones would probably be Bob Dylan, Neil Young and Elvis Presley - as a songwriter I'll always be influenced by the music I picked up from my childhood at least a little bit.
On making music during the pandemic...
Although at times it was frustrating I actually found it really productive. I was in New Zealand and my producer Oli Barton-Wood was working form London which is a 12 hour time difference, so we'd record from 10am-8pm and then he'd wake up at 7am his time and work all day while we were asleep. It meant we were doing 24 hour days between us and were knocking songs out so quickly.
...and what Molly learned about herself
I think the biggest thing I've learnt is that it doesn't matter where you are as long as you have people you love around you. CHEESY I know, but after going back to New Zealand for a month and then getting stuck for eight, and then coming back to London for a three month trip and then getting stuck here because its impossible to get back into NZ even as a citizen, I've really learnt just to let go of any plans for the future and enjoy what I'm doing with the people who are around me
On her live show
I'm playing on the 1st of October which is the day Slack comes out!! I'll be playing most of the mini album and celebrating so it should be a really fun time
Who is she excited about on the line-up at Sound City?
Beabadoobee forever <3 I just saw her at her recent London show and she was absolutely incredible.
And the future?
I'm supporting Oscar Lang on his UK tour which will be so fun, and playing a bunch of festivals too in the UK and Europe, including Pitchfork Music Festival Paris and London Calling in Amsterdam. I'm hoping I can get over to the States soon, and get back home to see my family and do some shows there. I basically just want to do as many gigs as possible now that live music is back!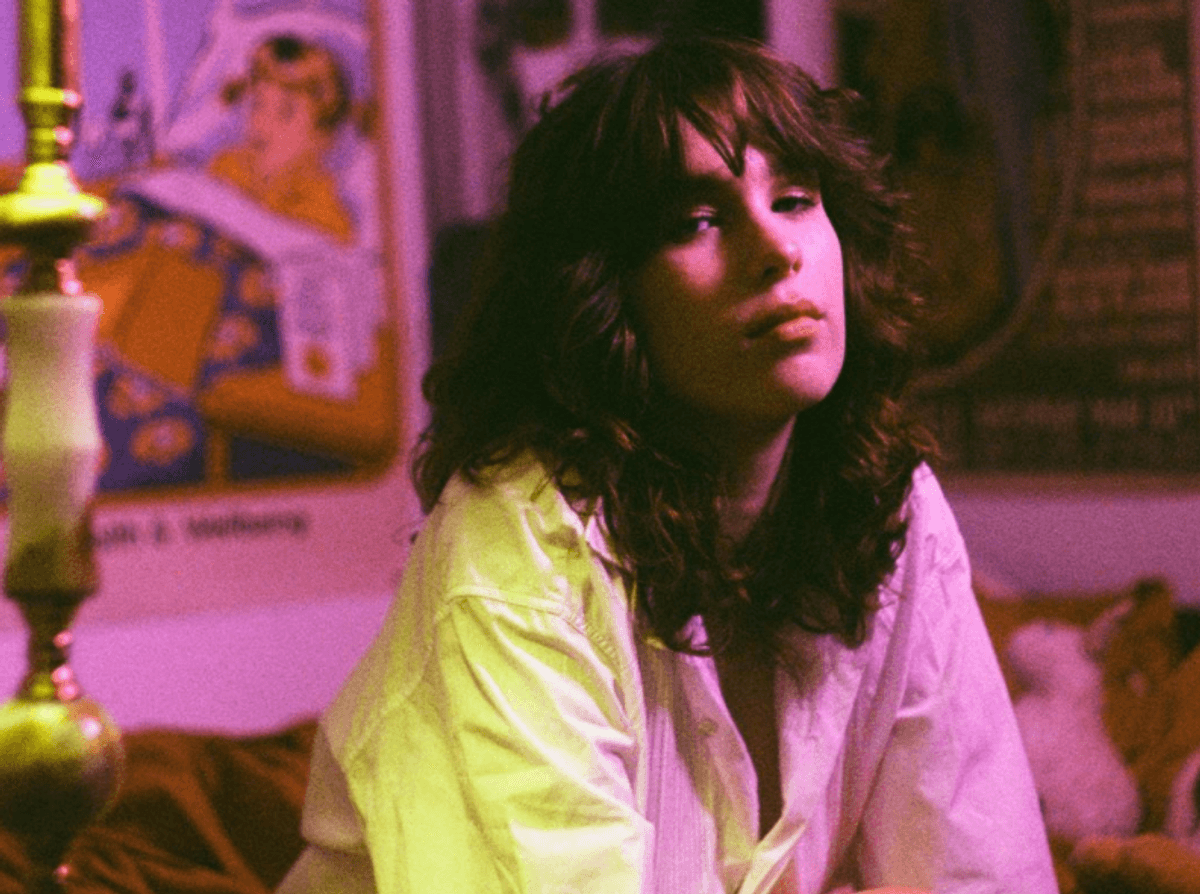 St. Tropez-born, London-based dark-pop visionary GEISTE makes immersive, dark and richly-layered soundscapes with a strong autobiographical through line.
On her influences
My biggest influence would be Woodkid or Lorde. I just love the epicness around Woodkid music and the darkness in which Lorde's song are floating. Maybe Labrinth would be the least obvious but I love the amount of drama, tension and storytelling he can put in a song.
On making music during the pandemic...
It has been a much much longer process. I moved back to France and built a little studio there - I also focused and learned a lot about production as I wanted to be the main producer on the new tracks. I wrote a lot but was also so isolated and on my own for all that writing and producing after a while it becomes very heavy. So I asked my friend Karri Mikkonen (he's in Finland) to help me finish all the tracks for Chapter III.
...and what she learned about herself
Whatever I said in the past I lied to myself thinking I was ok on my own. I do need people around otherwise I'm becoming over dramatic and super anxious. I also discovered I loved working in secret. I find it difficult now cause we need to post all the time on social medias. But sometimes secret is good too.
On her live show
Old songs, new songs I have been working on in secret. I hope people will dance with me too. Cause then we could dance a lot.
Who is she excited about on the line-up at Sound City?
Lapsley! Eleni Drake, Wyldest and Dylan are very cool
And the future?
I need to finish my third EP and start releasing those songs. I really love this new chapter - it's so full of drama ! Haha . I also need to make my mind of where to go - now that the world starts to move again. I've been living secluded for too long now.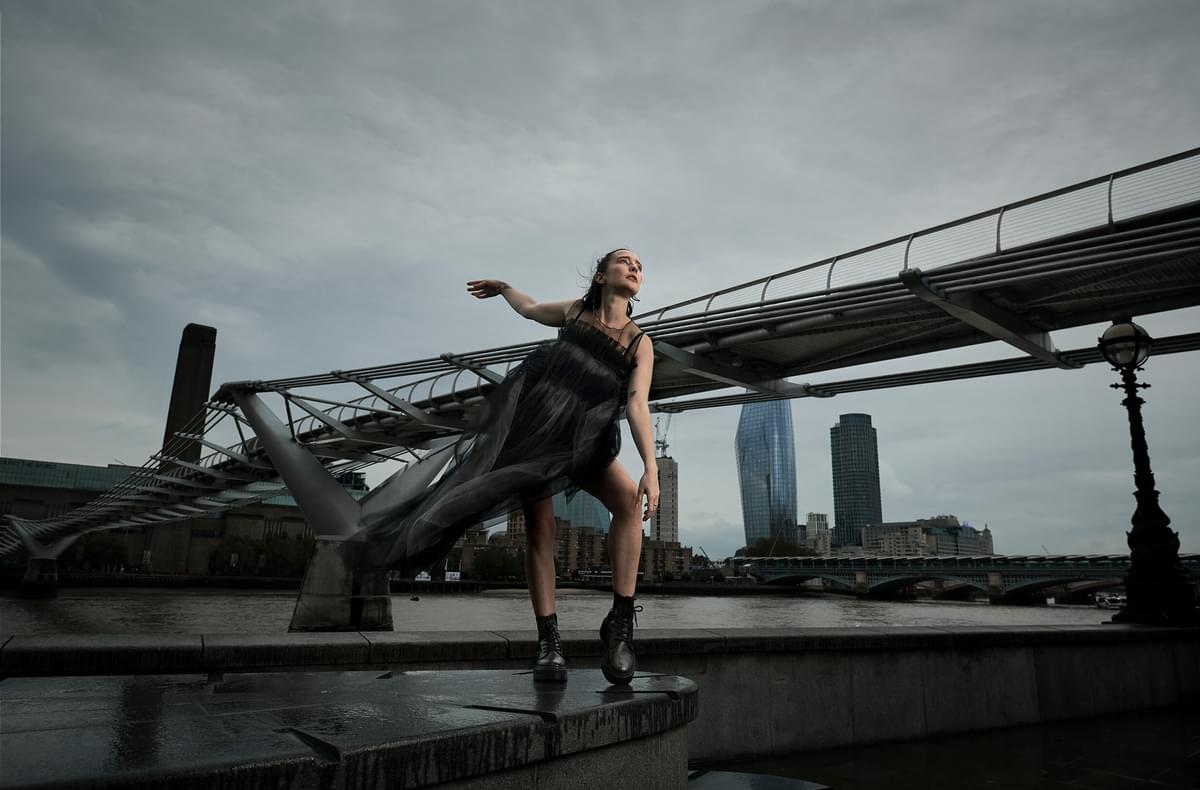 South London rapper and producer Kay Young makes music that connects raw emotion with sharp lyricism.
On her influences
Missy Elliot was probably the first person that I could identify with, she wasn't your typical female artist and she had no intention of confirming to the industry standards. She was about the art and broke down a lot of doors for female artists.
The confidence that Kanye West had gave me confidence in my beat making. He gave a lot of us bedroom producers a voice and I love how always pushes the limit and isn't afraid to try new things. That's what I'm about.
I remember watching Janis Joplin's Woodstock performance in college and being blown away by her energy, it was a captivating performance. That's when I really understood that as an artist it's about bringing people into your world- it should never be the other way round.
On making music during the pandemic...
It was very therapeutic for me. It was a form of escapism. I zoned out so much that I entered a different world , a world that felt safe enough for me to continue writing and making music
...and what Kay learned about herself
That I can do anything if I put my mind to it. I've also learnt how powerful music is, it helped and probably saved a lot of lives during the pandemic. It was a tough time for many.
On her live show
Nothing but pure vibes.
Who is she excited about on the line-up at Sound City?
There's so many amazing artists on the line up. I'd like to see Lapsley. I love Holly Humberstone's music , her song writing is very picturesque.
And the future?
My EP 'This Here Feels Good' drops on Friday, 8 October of which I'm excited about- so look out for that as well as more music, shows and features!
Another artist flying the flag for Liverpool at Sound City , Stone's hometown headline show at the city's Arts Club Loft this November sold out six months in advance. The four piece's take on the 2021 punk sound is very much of their own making, filled with swagger and humour cut across a beautifully anthemic use of guitars.
On their influences
Hard one this, our influences are a mixing pot of a whole lot of genres. We listen to anything from Ice Cube to Fontaine's D.C. as well as The Streets and other artists, I think this is obvious where hip-hop elements comes into our music. A least obvious influence probably comes from grime artists such as Dave and AJ Tracey. Lyrically these artists have a way of telling a story within their tracks and it's a trait we think really influences us.
On making music during the pandemic...
The pandemic was a nightmare in most cases, couldn't get bread and milk for ages but for the actual growth of STONE it's been a chance for the band to work within themselves and write. Some of the tunes you have heard and are about to hear are what we believe to be our best work. The pandemic also allowed us all to get a lot better at the demoing, can safely say we are all whizz kids on the arl MacBook Pro's these days.
...and what they learned about themselves
How much we've missed playing live tbh, as a band we where starved of performing live during the pandemic, so it was easy to forget just how important it is for the band to be playing regularly. Our first major gig back was Leeds fest and it was probably the best thing for us, having such an adrenaline fuelled gig so early after the pandemic has really helped us get back on the live music wagon.
Who are they excited about on the line-up at Sound City?
Murder Capital, Courting, Crawlers, all on the same stage as us so will get to catch them all as well.
And the future?
We head off on tour with Yungblud on the 5th October, Really looking forward to taking the STONE train up and down the UK again after our tour with the Blinders that we're on at the moment. Hardly any rest in between but that's OK, Merry STONEmas x
Find out more about Liverpool Sound City, which runs from 1-3 October, at soundcity.uk.com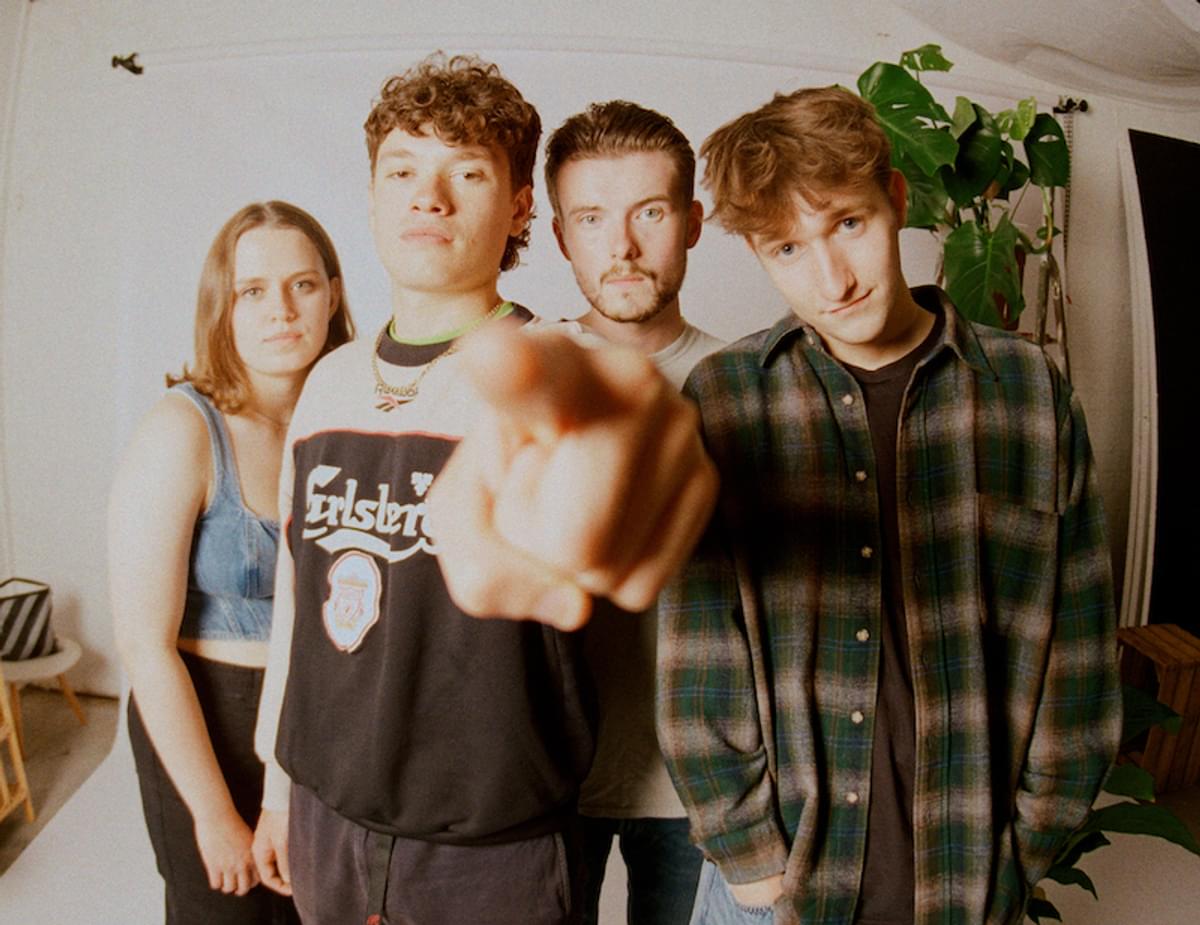 Get the Best Fit take on the week in music direct to your inbox every Friday