The Headliners
Friday night's headliner was cheeky Nottingham guitar-slinger Jake Bugg, who packed out the enclosed garden that makes up the main stage. Firing through tracks from his latest album Hearts That Strain and hits from his first LP, it was a no frills, six-string assault.
First Aid Kit, aka sisters Klara and Johanna Söderberg, brought their harmonious, raw folk to the Saturday night with songs from new album Ruins getting even the grandmas singing along - their musicianship and charisma tellingly timeless.
And on Sunday, Public Service Broadcasting brought the main stage to a close with their relentless riffs, ethereal kitsch, and sonic prowess.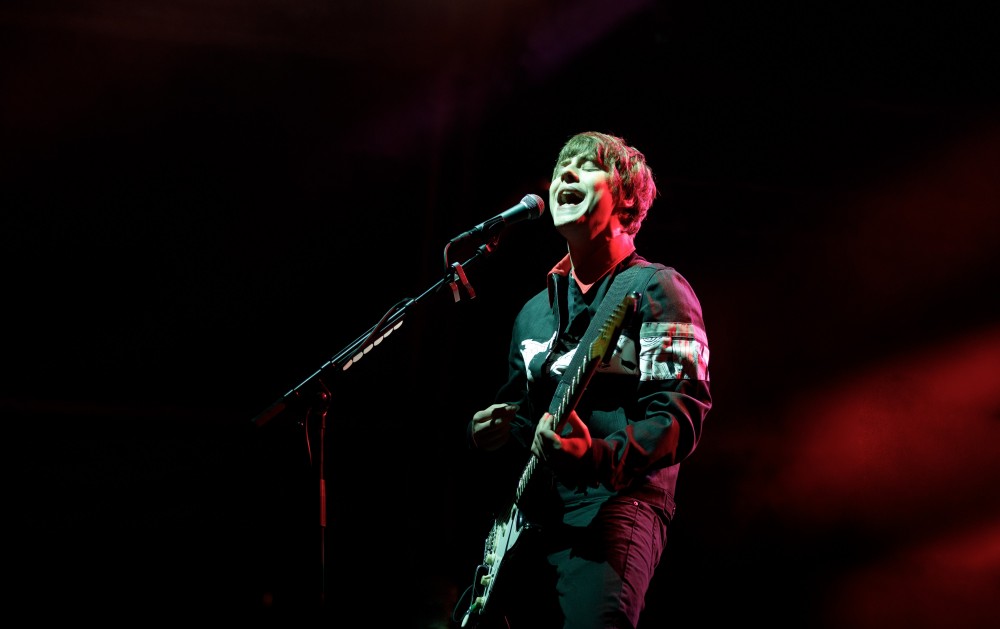 Getting Around The Site
The site itself is quite small at only 5000 people, and it's split up nicely so no area ever feels too crowded. The main stage sits at the bottom of a sloping lawn where blankets and chairs are allowed until 7pm. To the left is an area of hedged gardens full of art and activities to keep kids happy, while to the right is a pavilion with more of the same. The main arena holds food stalls, a comedy tent, The Social stage, which features talks in the day with musicians and authors, plus stalls that range from sunglasses to RSPB membership, and a country bar with live music and a lot of local ciders and ales. And for anyone who really wants a bit of luxury, there's a small spa area in the woods where you can get a massage, buy some essential oils, or even bask in a hot tub.
The Tourism Thing
Really, you don't need to leave the site. The Larmer Tree Gardens are beautiful, clean and there's plenty to take in. But if you feel like a little drive in the countryside, it's about half an hour to Salisbury which boasts one of the UK's best cathedrals. Or staying a bit nearer the Gardens, there are plenty of little villages dotted around with super charming local pubs and tea rooms that'll make you feel like something out of a BBC Four series.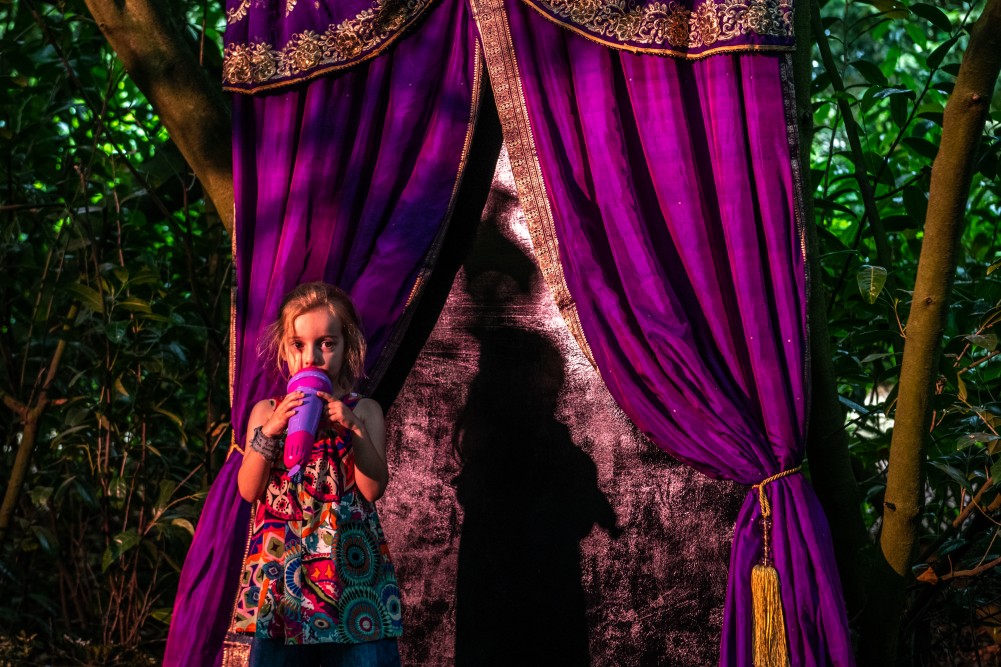 Eating And Drinking
The food is bloody good. Local suppliers offer up everything from crab and avocado sandwiches to vegan sausage rolls and afternoon cream tea. There are also your festival staples - the vegan/vegetarian stall, Goan fish curry, and churros. The booze is even better, with tasty pale ales from Bristol and a big selection of seriously fruity ciders. Favourites included the fast-selling rhubarb cider and a mix of apple with mango. I left with no teeth and Type 2 diabetes.
Top Survival Tip
Saturday is dress up day. If, like me, you didn't get the memo, you'll walk around in your regular attire, vaguely confused for about seven hours. Every year there's a theme, and this edition was Cult TV - cue a lot of Star Trek T-shirts.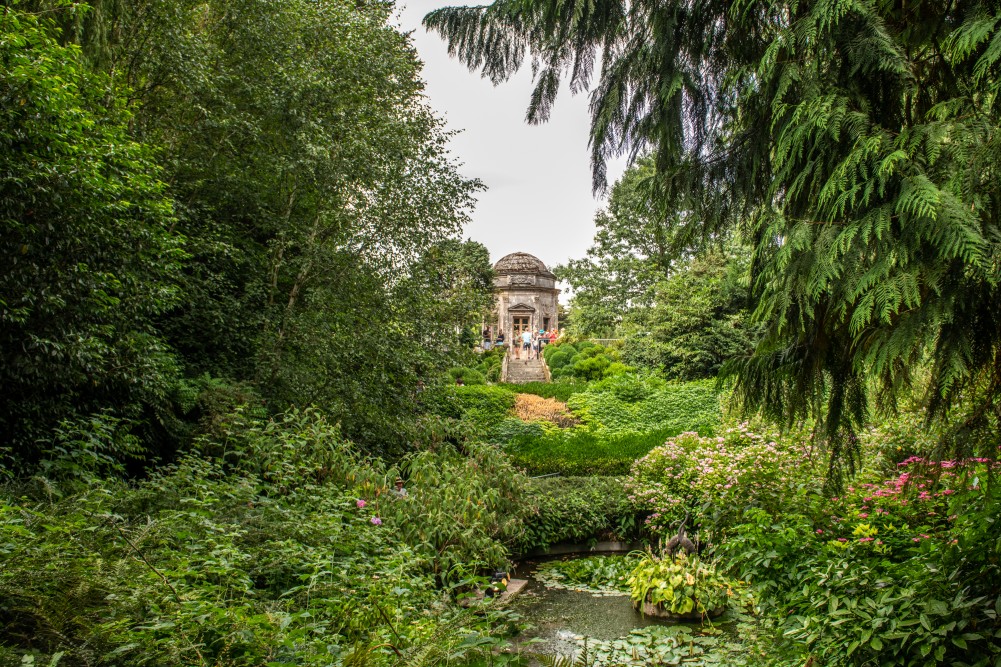 How Do I Get There?
The easiest option is to drive. It's a narrow road getting up to the festival site (and signal is patchy so make sure you have your map pre-loaded) so be prepared for some tight moments. We were told not to use sat nav, but Google Maps took us straight to the entrance with no trouble. There are also a few local train stations that you can get to direct from London, but no shuttle buses to the site. There are local taxis, but be prepared for very high fares after dark. There is no Uber.
Where Do I Stay?
The surrounding area is beautiful and full of amazing hotels and B&Bs that look like something out of a rural Italian Harry Potter dream. But really, camping is just the easiest option. A lot of festival goers have campervans and motorhomes, but there's plenty of space to pitch a tent and the nights were surprisingly mild. There are showers on site and the spa area also offers the option for something a little fancier if you want to scrub up. If you want to treat yourself, you can book two hours in the Kernow Springs which have wood-fired hot tubs, a sauna, and a few bottles of prosecco on the go. Prices started from £20.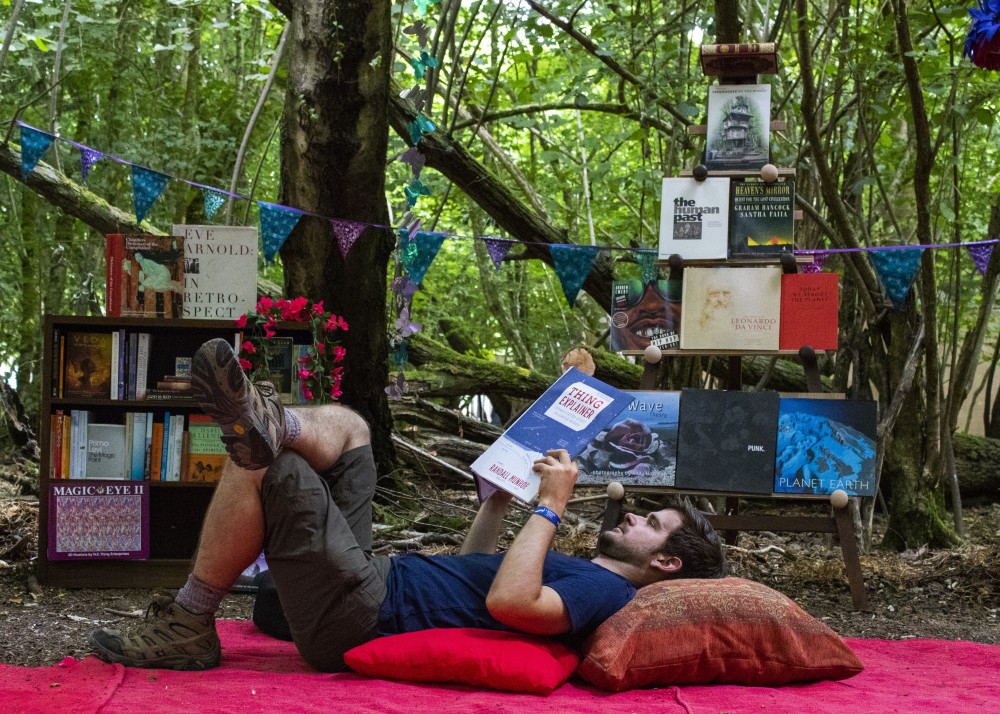 What We Saw
Tune-Yards
Merrill Garbus part-curated the line up at Larmer Tree which included Miss Eaves, Akua Naru, and Ibibio Sound Machine. Playing the main stage on Saturday, Tune-Yards picked up the festival pace with their high-energy, distorted and euphoric alt-pop. As Garbus looped her vocals into a dizzying mesh, collaborator Nate Brenner walloped his steadfast bass parts. Reworking "Water Fountain" into a dance party and "Gangsta" into an all-out singalong, Tune-Yards had the audience rapt. However, the highlight came when Merrill brought out her friend to 'help' on a song - a rouse which saw him propose to his girlfriend on stage to endeared applause and the odd damp cheek.
Nadine Shah
Best Fit favourite Miss Shah played on Sunday afternoon with a nihilistic and determined set that shook the deck chairs of the main stage. Powering through tracks from her recent record Holiday Destination and spitting the lyrics with venom into the sun-kissed air, Nadine is a formidable force. Staring out the audience as her band ripped on behind her, songs like "Out The Way" and "Evil" felt apocalyptic.
Miss Eaves
Taking on the small tent of The Social on Saturday night, Brooklyn MC Miss Eaves took stage to a classic Angel Haze cut, fired up and ready to hype the ever-building crowd. Tracks from 2017's Feminasty were met with woops, screams, bold laughter, and pure energy. Miss Eaves is unapologetic, a confident and warm MC whose lyrics ride the balance between relatable and enthralling. The seven-year-old boy next to us was swiftly removed by his father during "Fuccboi Salute". Not everything at Larmer Tree is family friendly.
Naaz
20-year-old singer/songwriter Naaz played early on the main stage on Saturday, flooding the speakers with her bright and intelligent pop. Her voice was light and full of character as she bounced from track to track, exchanging grins with her bandmates. "Loving Love", from her Bits Of Naaz EP, proved a highlight in the dappled sunshine and certainly won her some new hearts.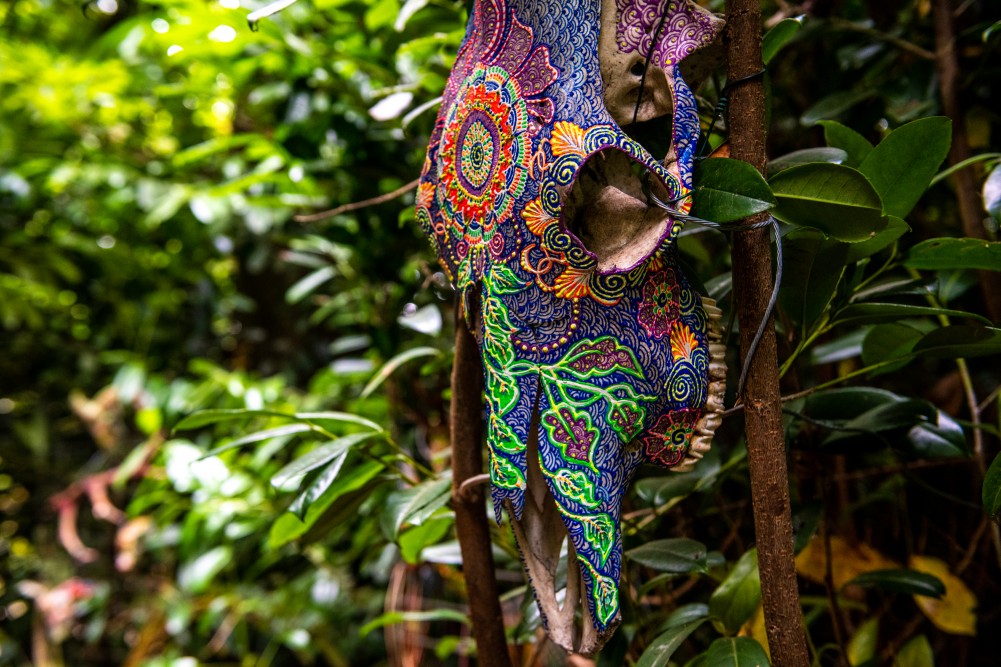 When Is The Next One?
Larmer Tree will be back next summer. You can pre-register for tickets now.
Photography by Garry Jones, Phoebe Reeks, and Paul Bevan,